Make an Epic Hot Dog Board with All The Fixings, Including Keto Hot Dog Buns!
We tried these keto hot dog buns that are perfect for making the best low-carb hot dog bar!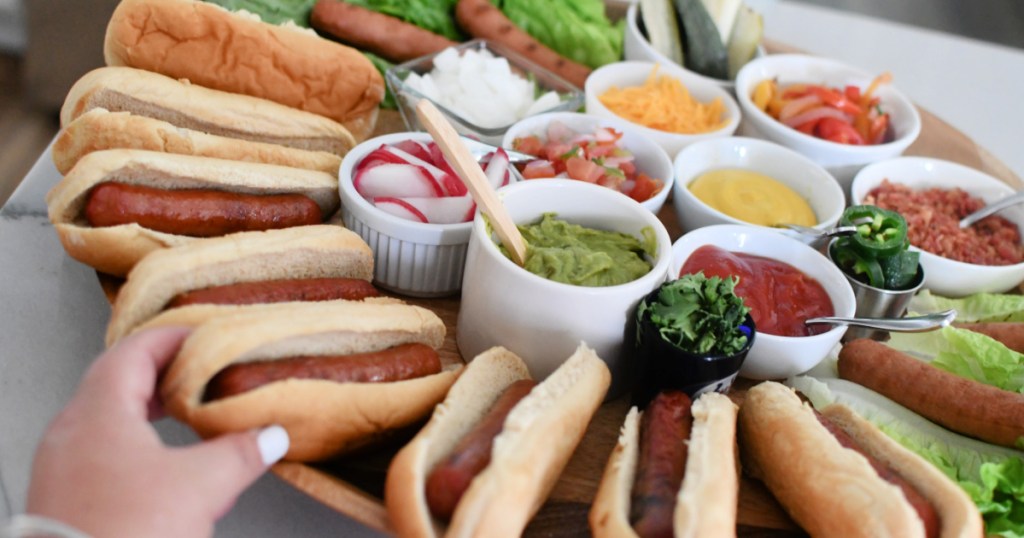 Jump on this trendy hot dog board idea keto style!
If you're wanting a delicious and creative method to serve grilled hot dogs for dinner, consider compiling a drool-worthy tray of keto-friendly hot dog toppings and condiments charcuterie board style. This way everyone can create their own low-carb hot dog masterpiece- and keto hot dog buns are even included!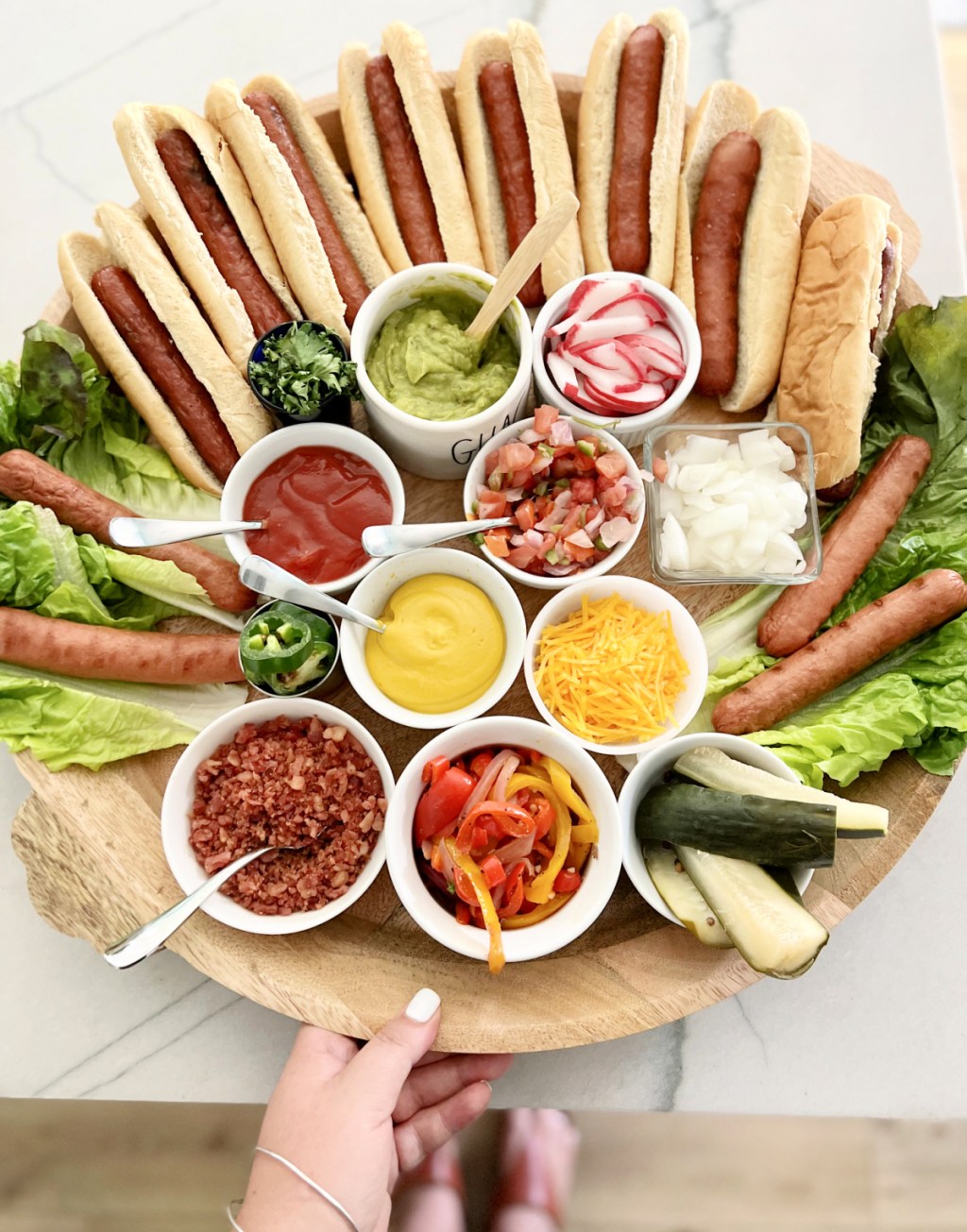 Taking the time to place the hot dog toppings in small bowls or ramekins is the key to making this board have such a beautiful presentation. Then just arrange them in an appealing way along with your grilled hot dogs and buns.
How fun would this idea be for football-watching food?!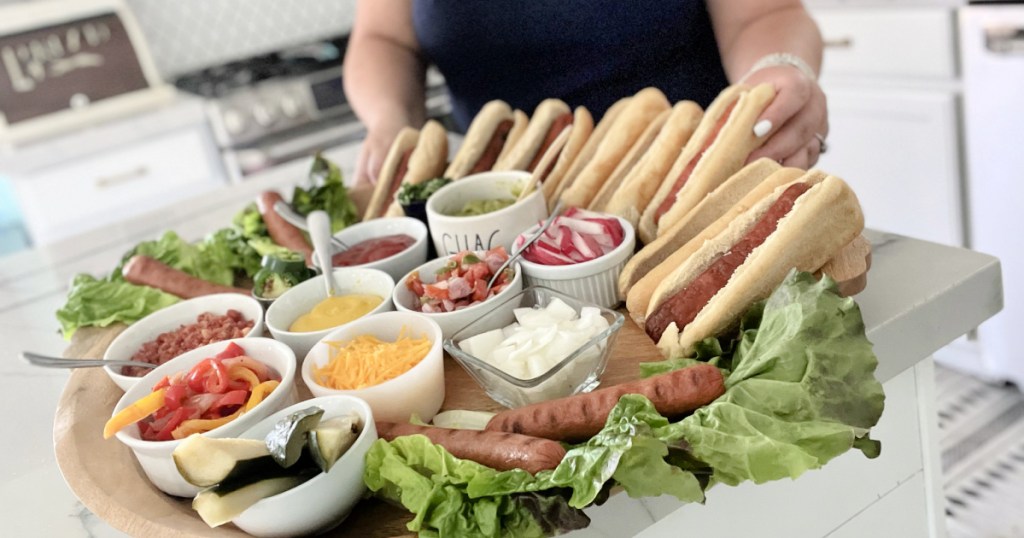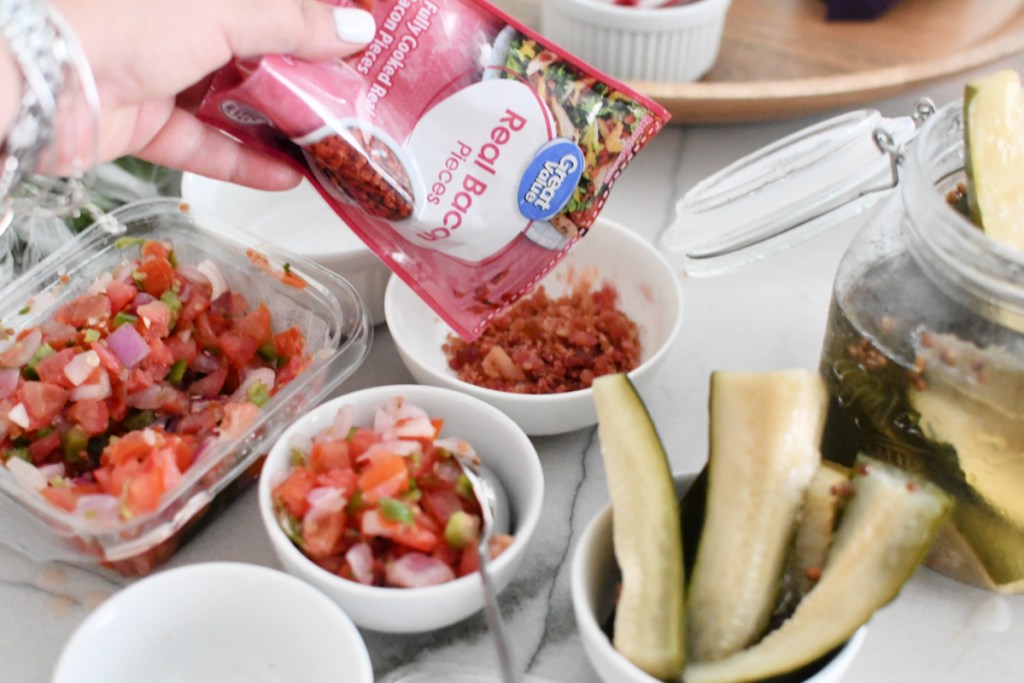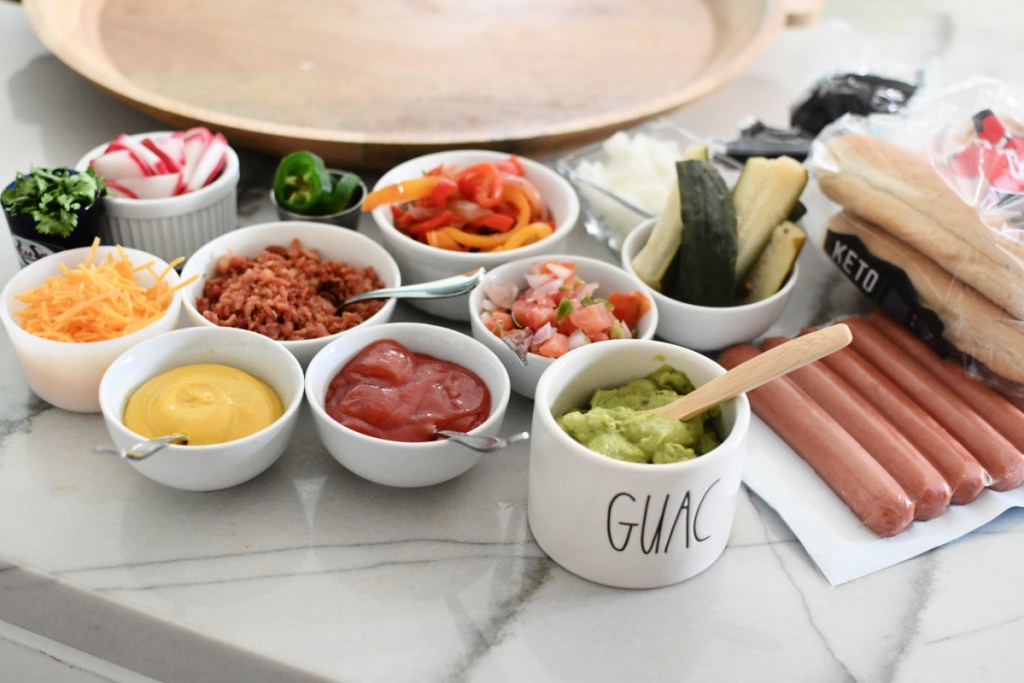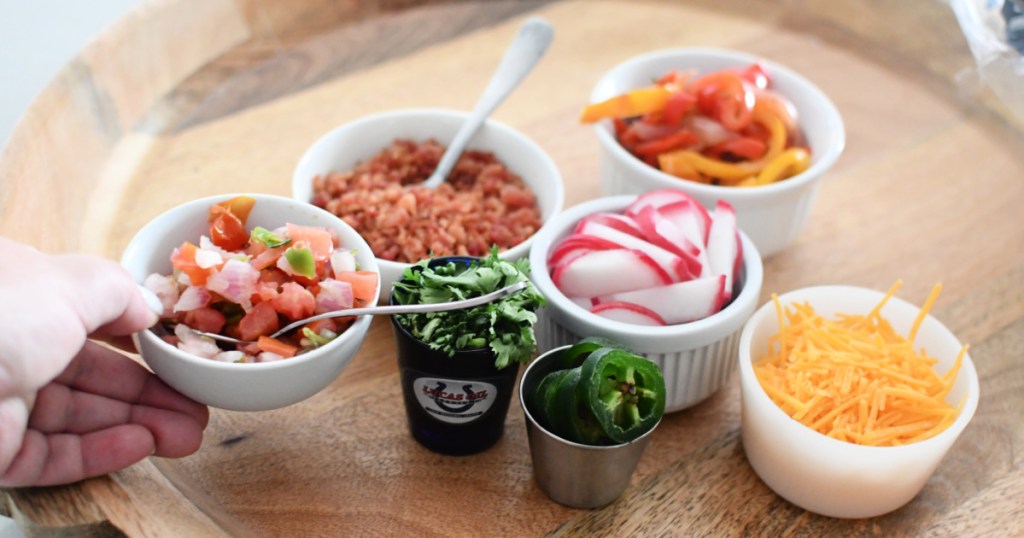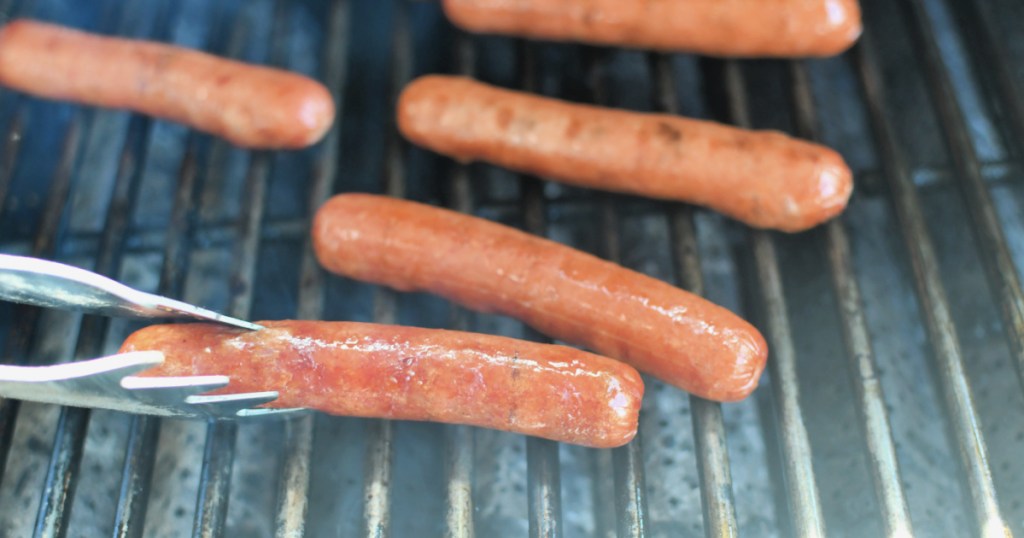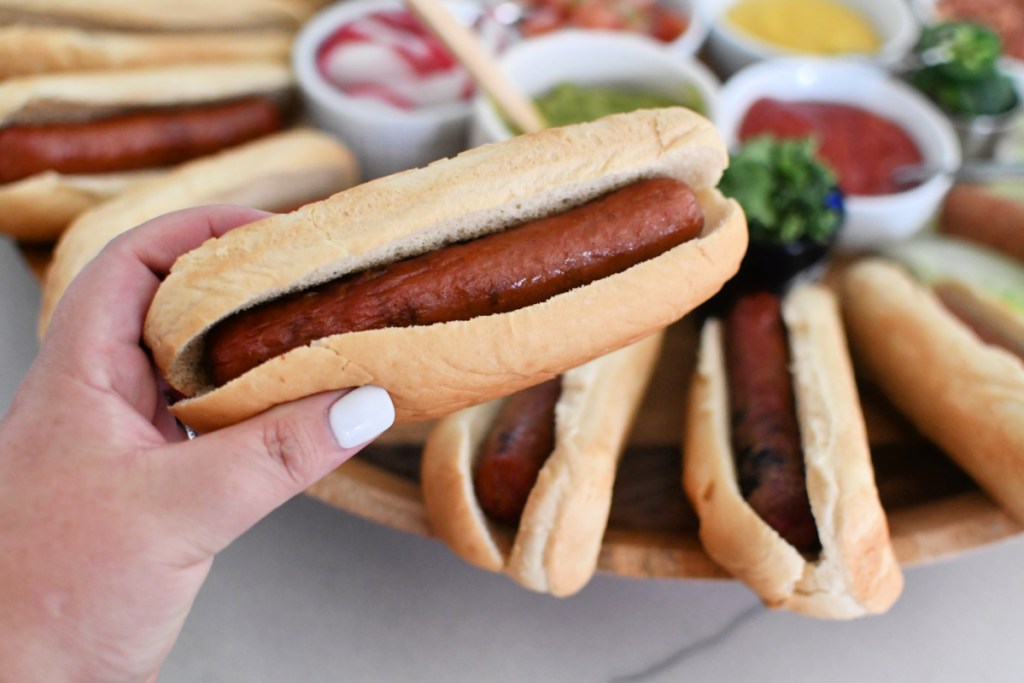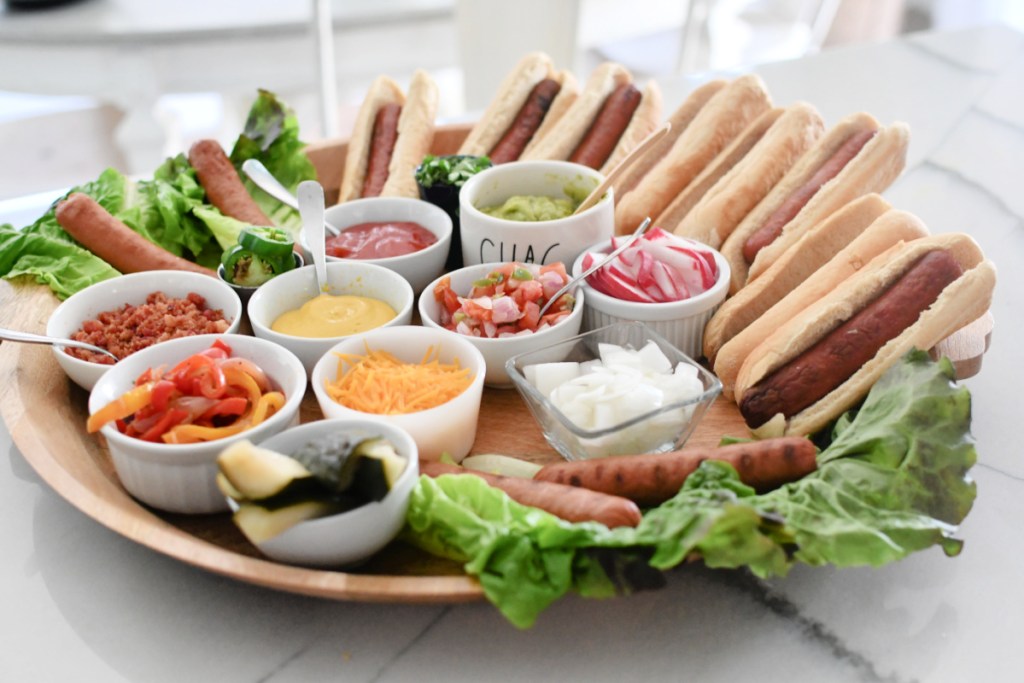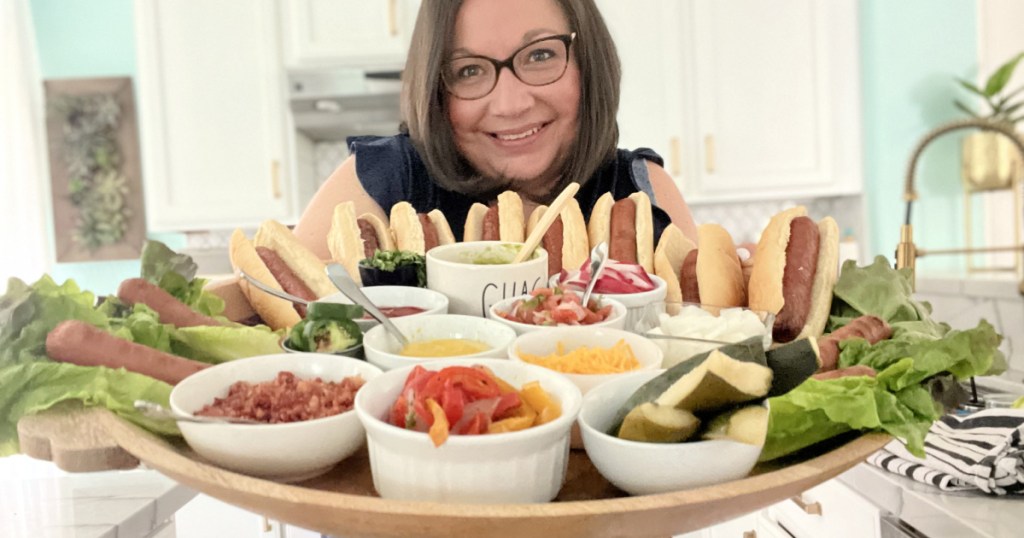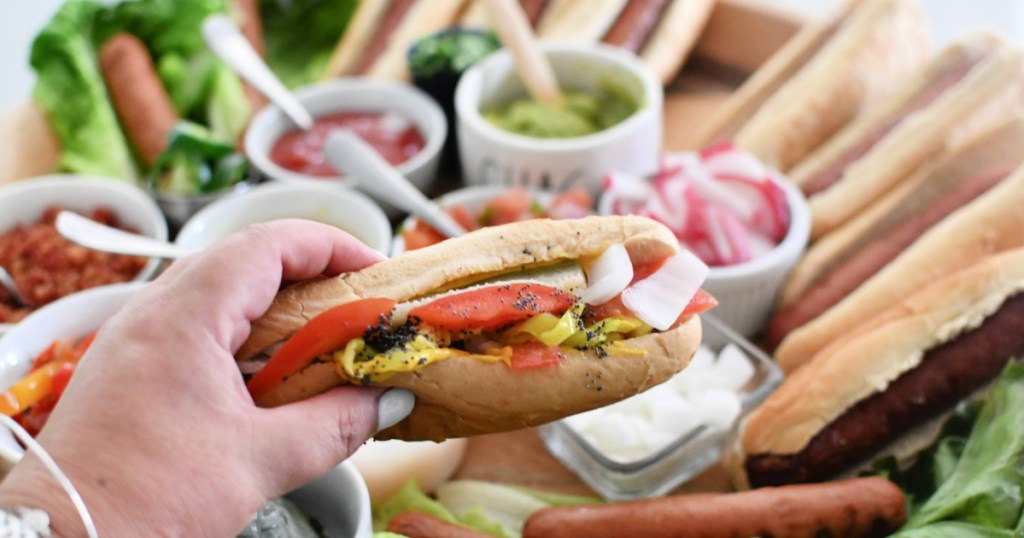 ---
---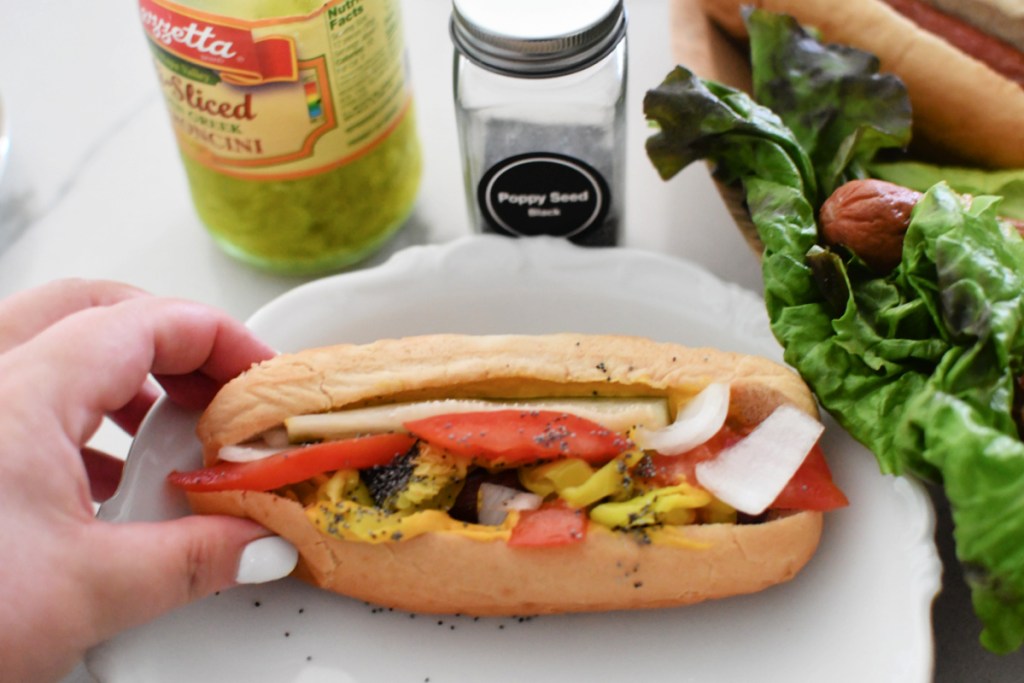 I love this keto hot dog entertaining idea!
My keto board looks fancy, but honestly, it was so fun and easy to compile. I was inspired to make a keto version of a Chicago dog with a pickle slice, mustard, onion, sliced tomato, peppers, a dash of celery salt, and poppyseed.
This tasted fantastic, and would be great for keto and non-keto eaters alike!
---
Love spicy hot dogs? Grill these cheesy jalapeño dogs as well!