Keto "Christmas Crack" Pecan Toffee

Love the popular holiday treat known as "Christmas Crack"?
Now you can make your own keto "Christmas Crack" pecan toffee! It's an addicting toffee often made during the holidays with lots of butter, sugar, and chocolate! If you're having a candy craving this Christmas, make a batch of this easy Pecan Toffee to keep your Keto lifestyle on track!
This is a delicious, low carb dessert, and it also happens to be super easy to make.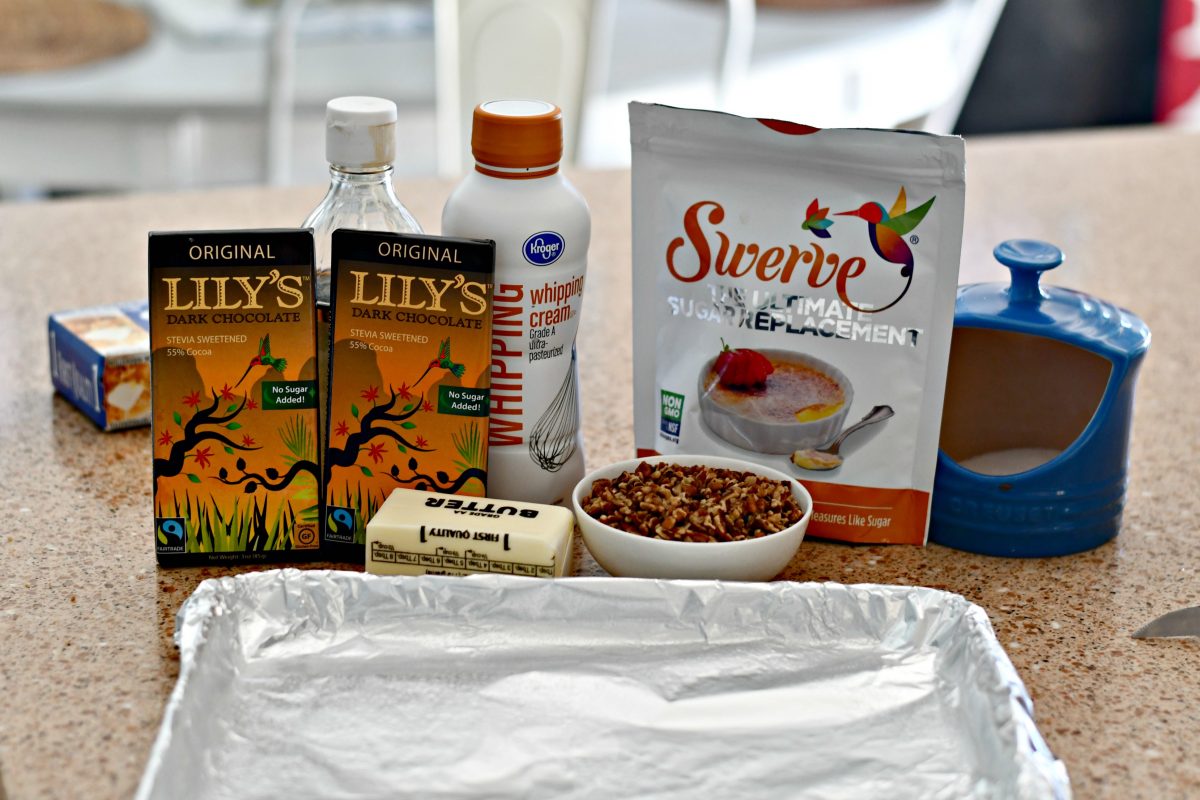 Hip recipe tips for making Christmas "Crack" Pecan Toffee:
---
Nutritional Note:  Pieces can vary in size, however, so estimate a 1×2 inch piece as a serving.
---
Print
Keto "Christmas Crack" Pecan Toffee
yield: 24 SERVINGS
prep time: 15 MINUTES
cook time: 1 HOUR 30 MINUTES
total time: 1 HOUR 45 MINUTES
Sweet buttery toffee with chocolate and pecans!
Ingredients
5 tablespoons butter
1 cup pecans, chopped
1/2 cup Swerve granular
5 tablespoons whipping cream
1/2 teaspoon vanilla extract
1/4 teaspoon salt
6 oz. Lily's sugar free chocolate (two 3 oz. bars)
Directions
1
Prep a smaller sheet pan with foil, and spray it with nonstick spray.
2
In a saucepan on the stove, melt butter over medium heat. Add nuts and cook for about five minutes until they are slightly toasted. Mix in the cream, vanilla, salt, and the sweetener. Cook until thickened and golden. This takes about 5-8 minutes, and you can turn the heat up a little until bubbling. BE CAREFUL NOT TO BURN, as that can happen quickly. Stir until smooth and thick.
3
Pour onto the foil-lined tray, and smooth mixture until even. Refrigerate until firm to the touch (about half an hour).
4
Break apart candy bars and melt for 30 seconds at a time in the microwave, stopping to stir each time. Pour chocolate over the toffee, and spread evenly.
5
Put the pan back into the freezer and freeze until set, about 1/2 an hour. Then break apart the candy into about 24 pieces.
6
Once set, be sure to store any leftover pieces in a covered container in the fridge or freezer as they could melt on the counter.
Nutritional Information
Yield: 24 servings, Serving Size: 1 piece (1x2 inch piece)
Amount Per Serving: Calories: 92, Total Carbohydrates: 8g, Fiber: 2g, Sugar Alcohols: 4g, Net Carbohydrates: 2g, Total Fat: 9g, Protein: 1g
---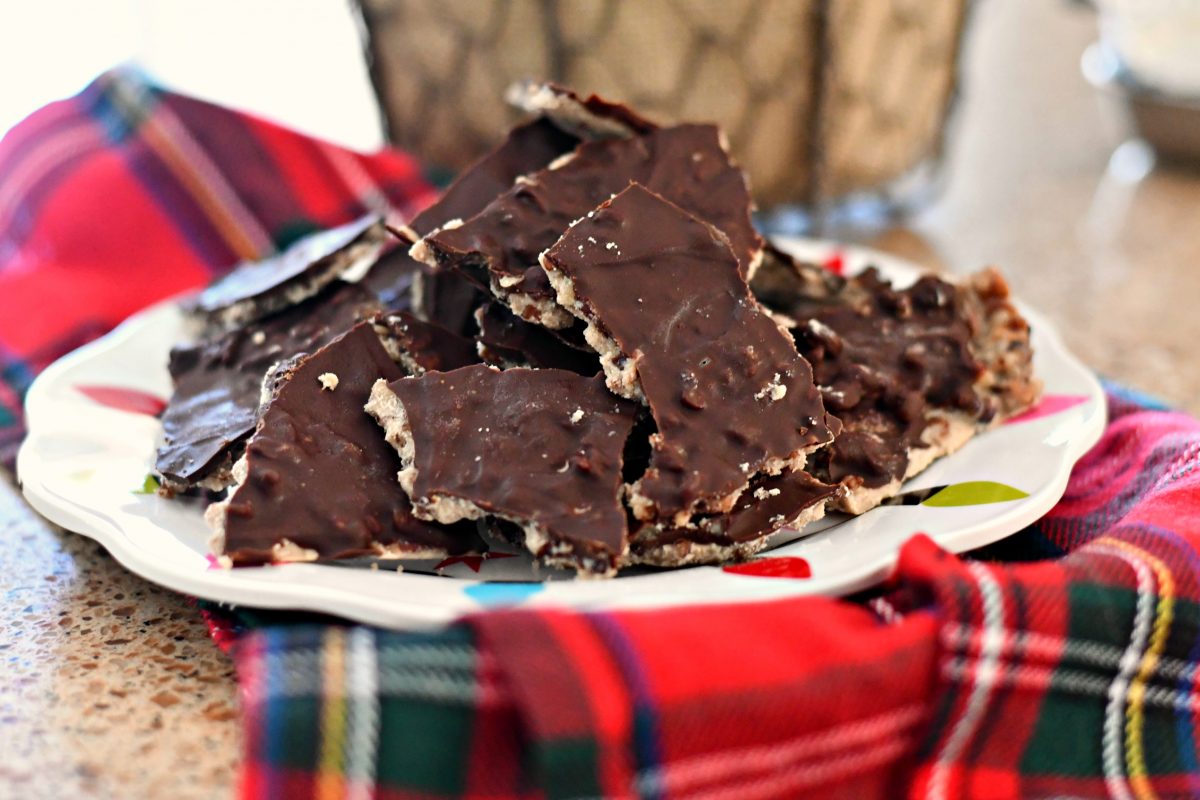 Finally, a keto Christmas candy to indulge in!
In all honesty, the softer consistency isn't exactly like traditional toffee that is super hard, but the taste is similar, and it does the trick if you're having a sweet craving!
This treat will melt, so I suggest keeping it in a covered container in the fridge or freezer until ready to eat.
---