This Gooey Keto Chicken Fajita Casserole is Packed with Flavor!
Bake a hearty chicken fajita casserole featuring a rainbow of sautéed peppers and a delicious blend of cheeses and seasonings.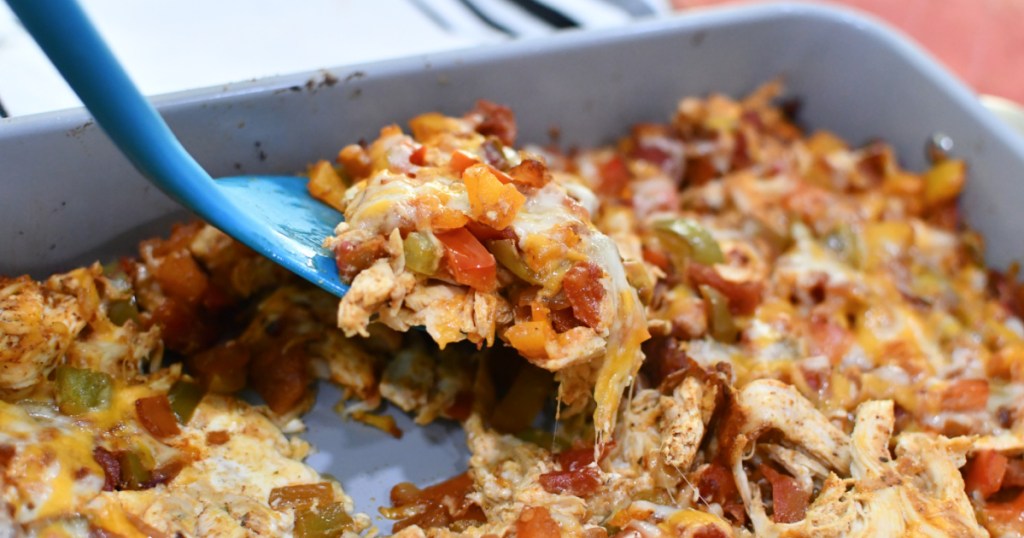 This twist on chicken fajitas needs to be on your dinner table tonight!
I don't know about you but I can never have enough casseroles in my recipe book. My family requests my chicken fajita casserole often and I sure do enjoy making it. It's packed with flavor from the various peppers, onions, and a homemade keto fajita seasoning. This low-carb casserole will have you dancing in your seat.
Give your casserole a kick!
I'm a huge fan of peppers so I used all the colors, but if you aren't a fan of certain bell pepper varieties, you can double up on the ones you love. Add some fresh sliced avocados or guacamole, and a dollop of sour cream, and your Taco Tuesday will be better than ever!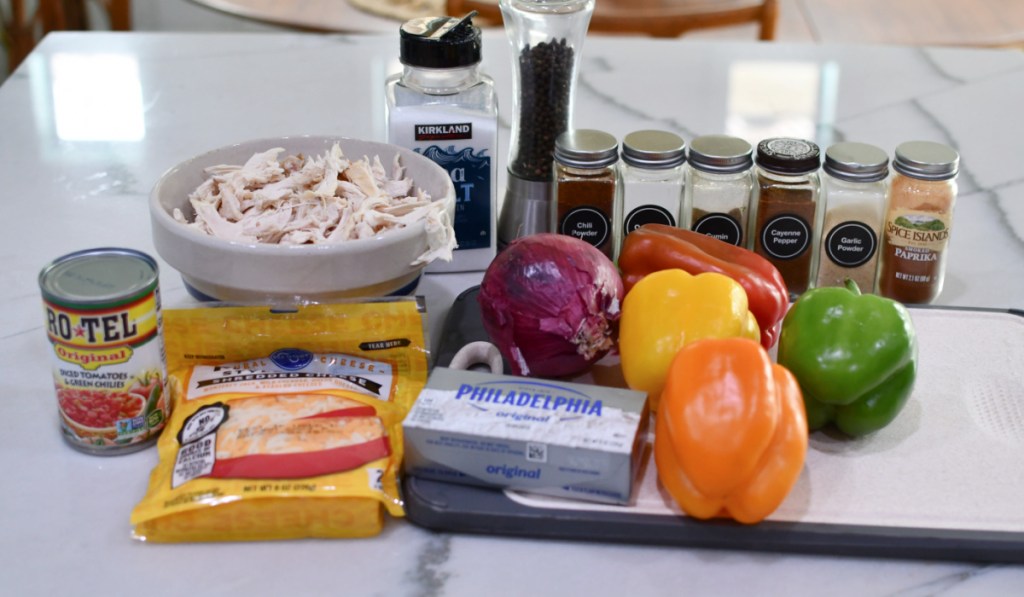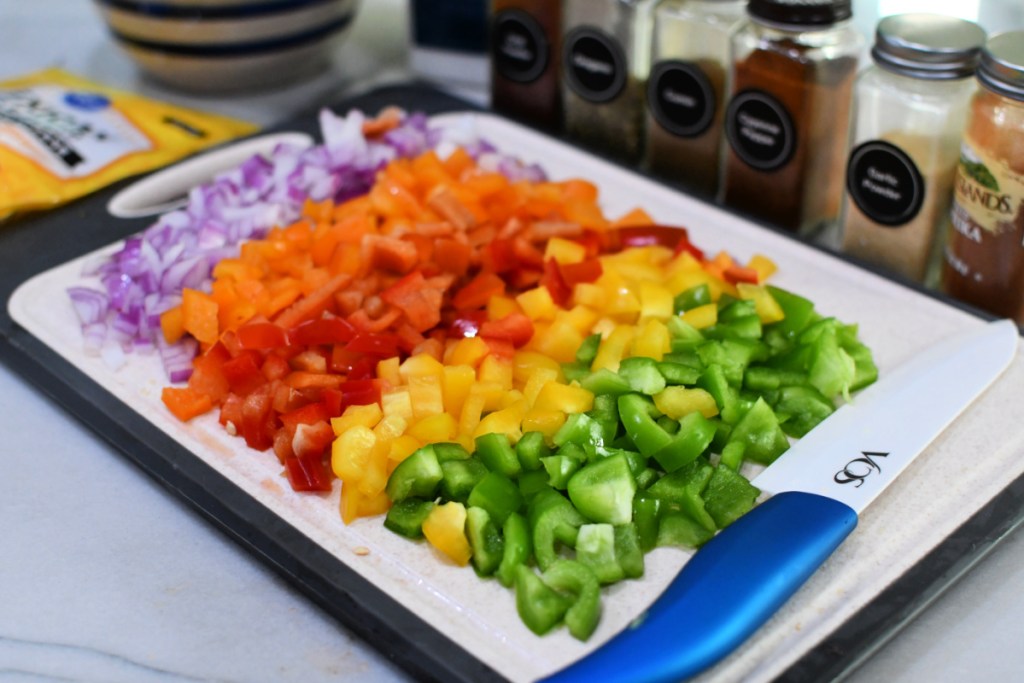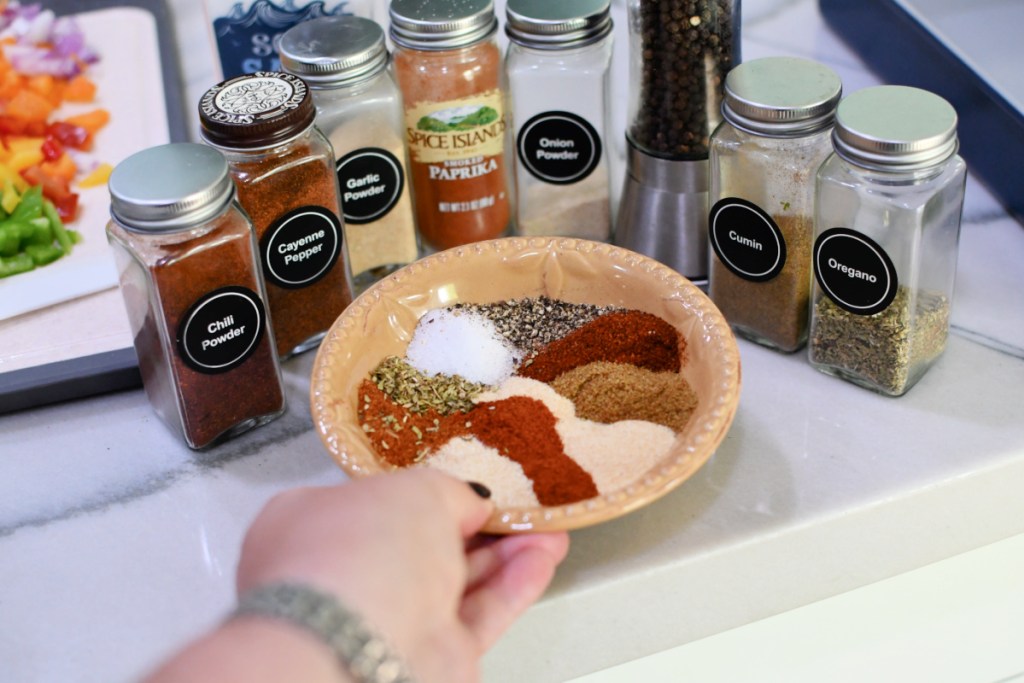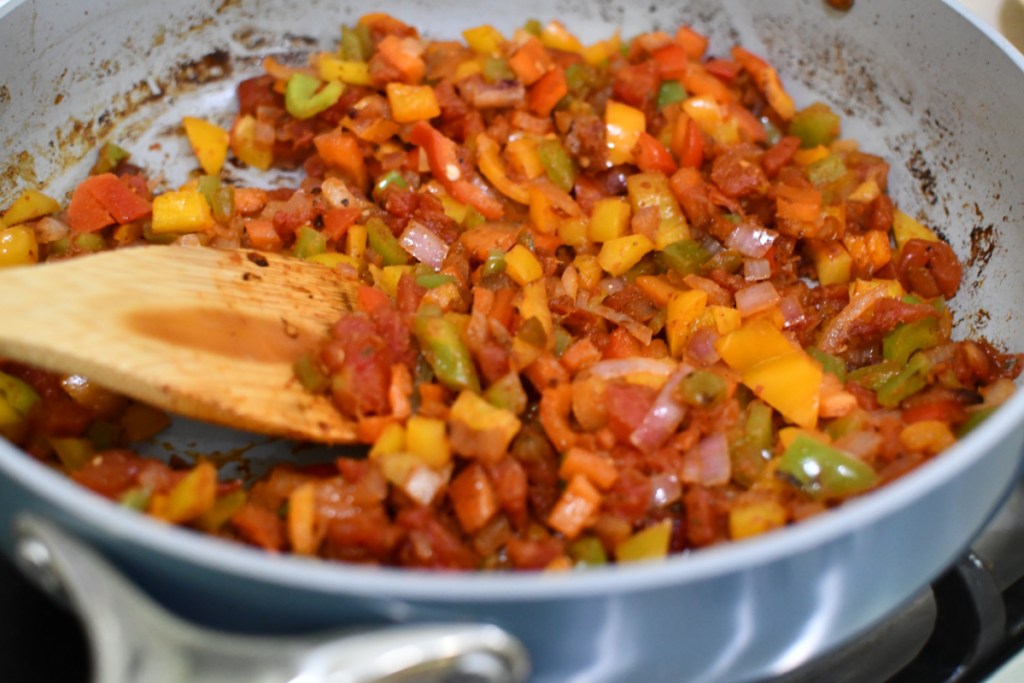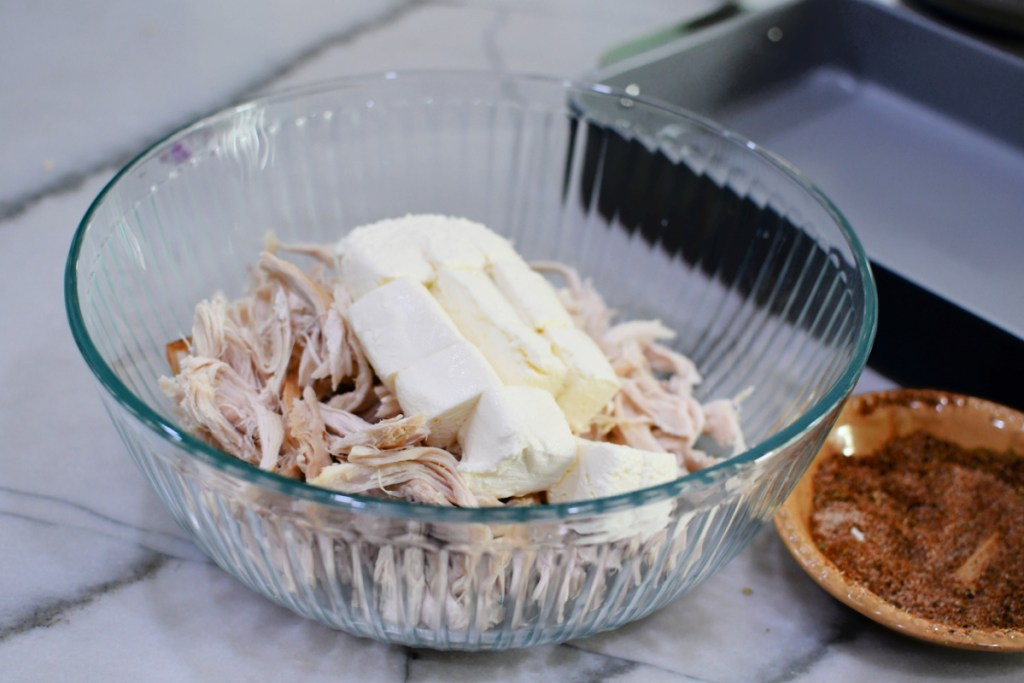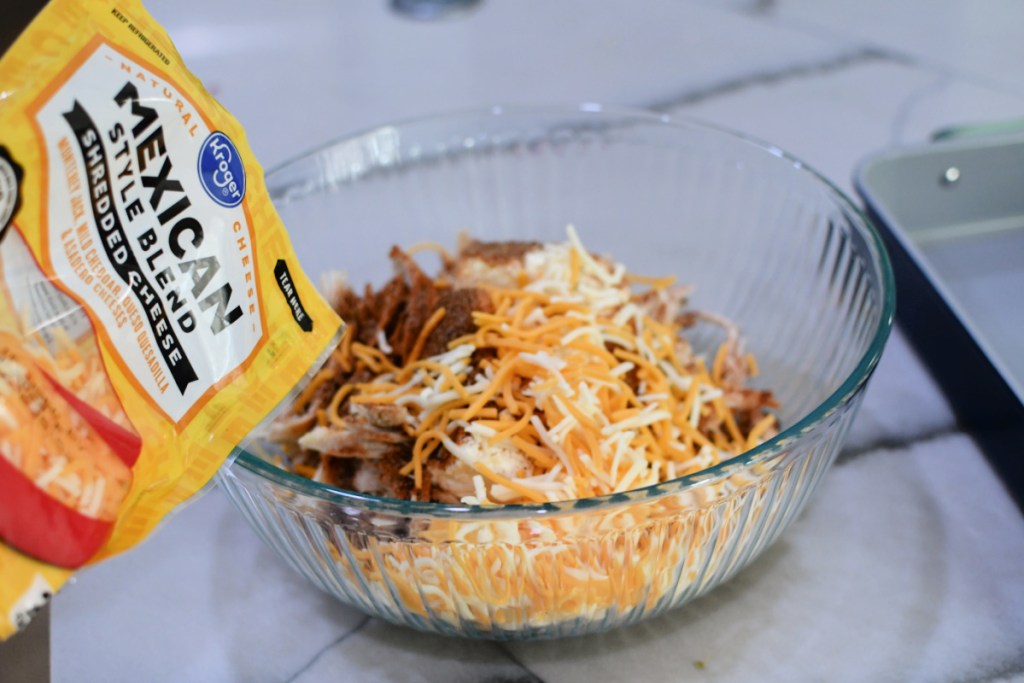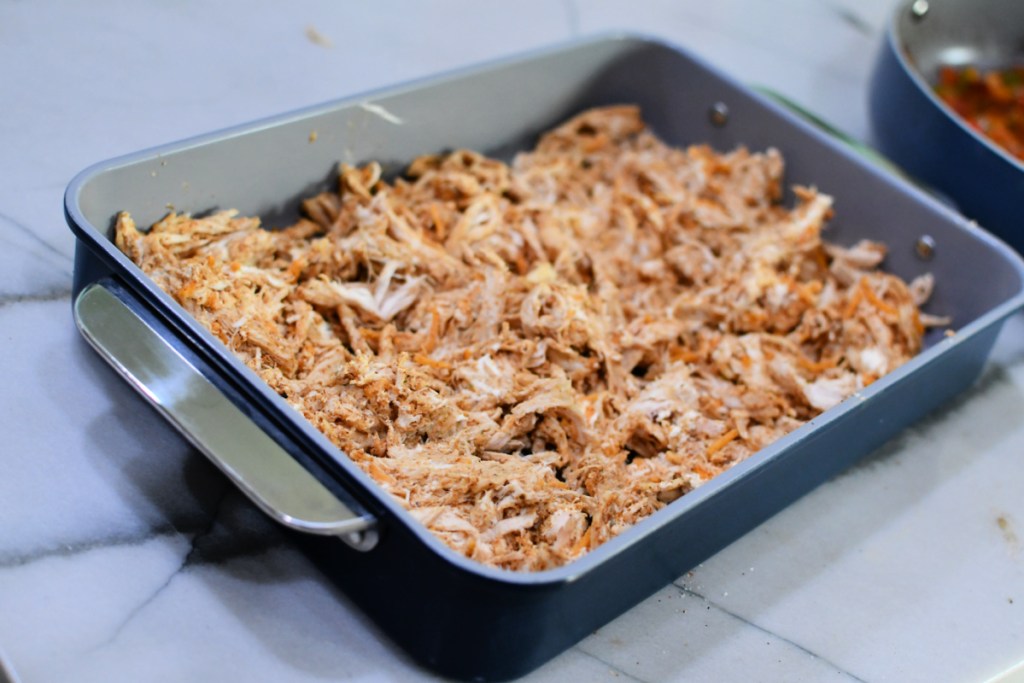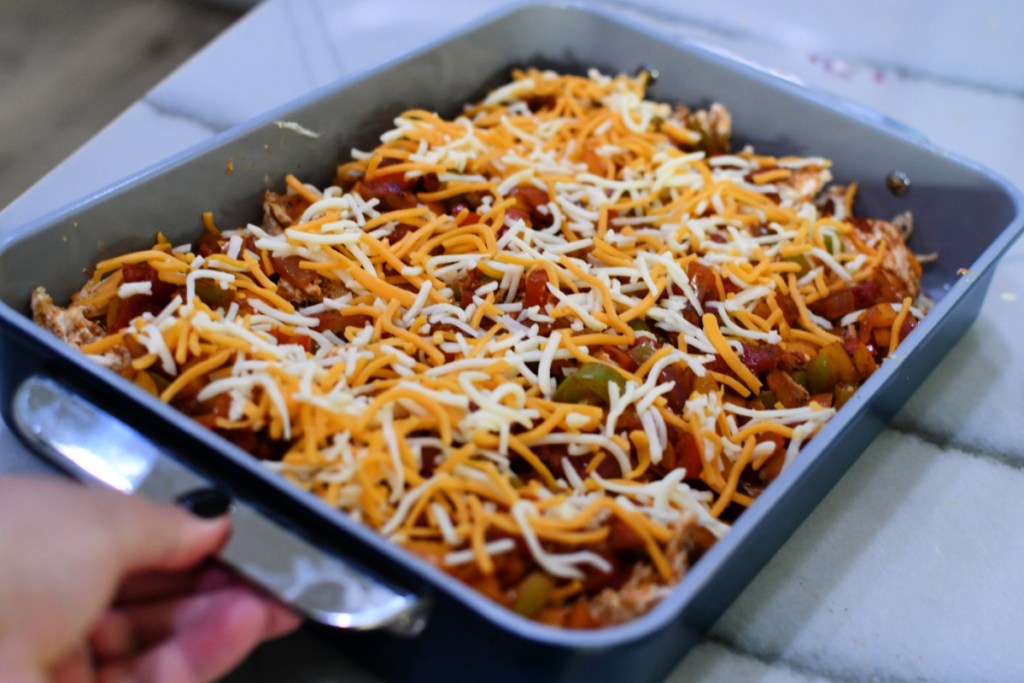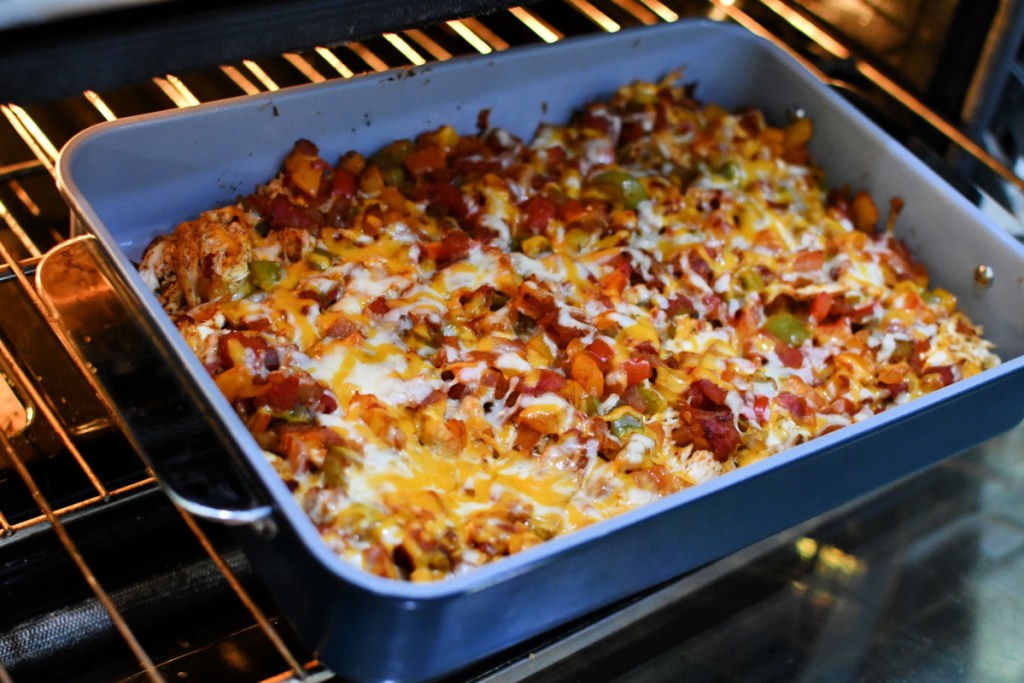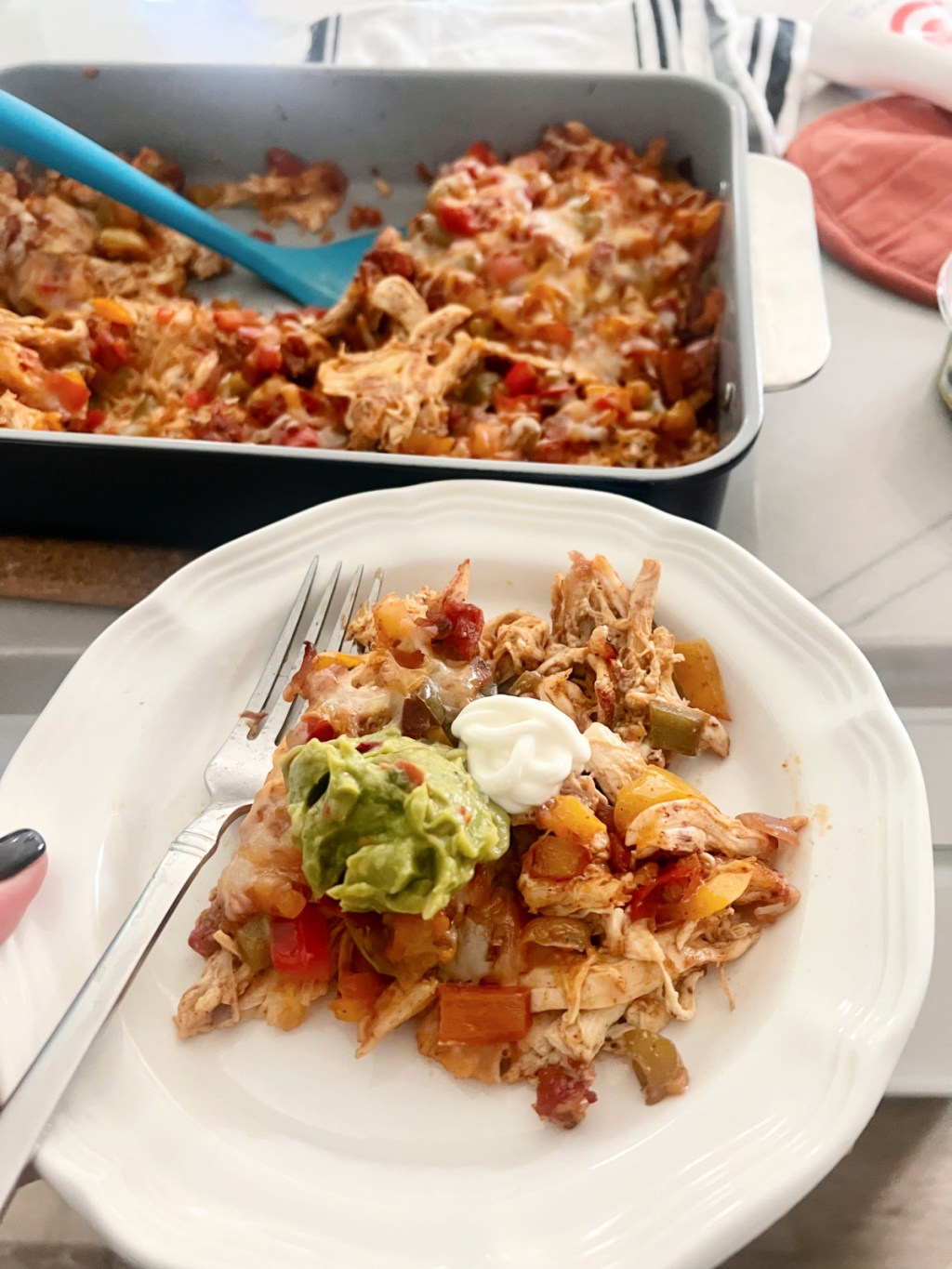 ---
Print
Keto Chicken Fajita Casserole
yield: 6 SERVINGS
prep time: 40 MINUTES
cook time: 20 MINUTES
total time: 60 MINUTES
This delicious Mexican-inspired keto chicken fajita casserole is filled with peppers, cheese, chicken, and more. A low-carb casserole your entire family will love!
Ingredients
For the fajita seasoning:
2 teaspoons chili powder
1 teaspoon smoked ground paprika
1 teaspoon salt
1 teaspoon garlic powder
1 teaspoon ground cumin
1/2 teaspoon onion powder
1/2 teaspoon dried oregano
1/4 teaspoon cayenne pepper
1/4 teaspoon ground pepper
For the casserole:
1 tablespoon olive oil
1 green pepper, diced
1 red pepper, diced
1 yellow pepper, diced
1 orange pepper, diced
1 medium onion, diced
4 cups cooked and shredded chicken
8 oz. cream cheese, softened
8 oz. bag Mexican cheese mix, shredded
Toppings (optional):
avocado or guacamole
jalapeño, sliced
sour cream
Directions
1
Preheat oven to 350 degrees. Grease a 9x13 casserole dish and set aside. Mix all the fajita seasoning ingredients together in a small bowl.
2
In a large skillet over medium heat, add the olive oil, and then sauté the chopped peppers, onions, Rotel tomatoes, and 1 tablespoon of the fajita seasoning for 5 minutes or until tender.
3
In a large bowl, add the shredded chicken, cream cheese, the remaining fajita seasoning, and 1 cup of the shredded cheese. Mix together well.
4
Spread the chicken mixture in the casserole dish. Top with sautéed peppers and onions mix.
5
Add the remaining cup of shredded cheese to the top and place in the oven for 20 minutes to melt the cheese.
6
Serve with all your favorite taco toppings and enjoy!
Nutrition Information
Yield: 6, Serving Size: 1
Amount Per Serving: 407 Calories | 32.1g Fat | 11.7g Total Carbs | 2.8g Fiber | 6.9g Sugar | 19.3g Protein | 8.9g Net Carbs
---
Tips for making the best keto chicken fajita casserole:
I bought shredded chicken already cooked from the store for convenience. You can boil chicken breasts instead, and then shred the meat for this recipe.
I compiled a homemade keto fajita seasoning for this casserole — it really tastes so much better than store-bought. However, if you're running short on time, feel free to grab a package of your favorite low-carb taco seasoning instead.
I didn't drain the can of Rotel tomatoes when adding them to this recipe. By not draining, it really boosts the flavor while achieving the perfect consistency.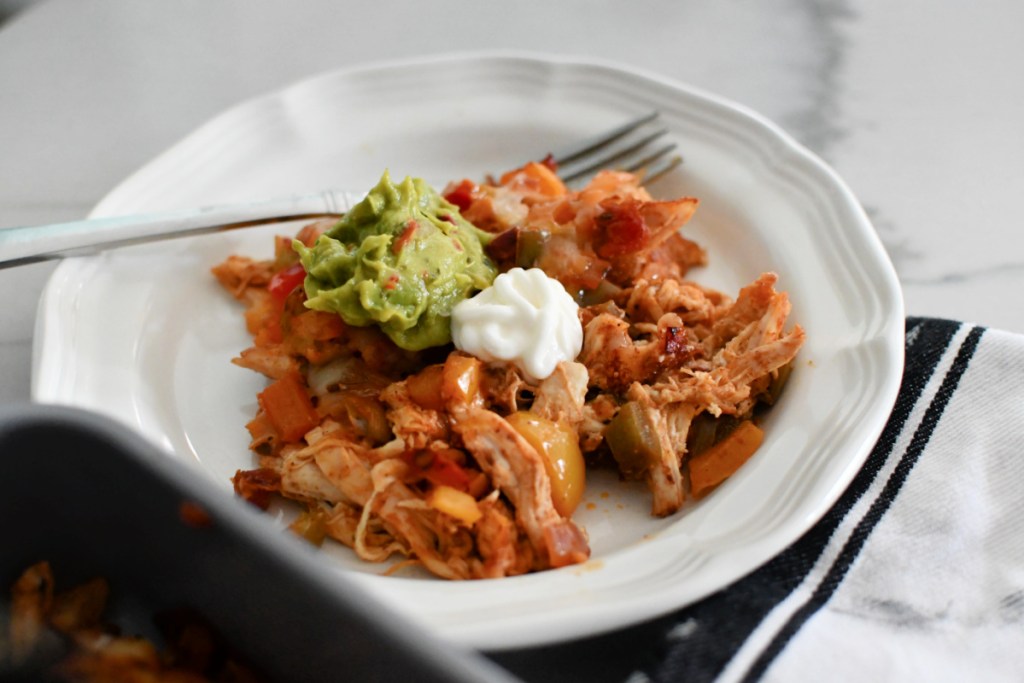 A real fiesta for your taste buds!
This keto chicken fajita casserole combines all of my favorite Mexican-inspired flavors into one delicious dish. I love ordering fajitas at restaurants when I go out and I always skip the tortillas to save on carbs. But with this casserole, you won't even miss them. I gotta tell ya, it's even better reheated the next day for lunch. 😋
Love Mexican food too? Check out all of our keto Mexican recipes!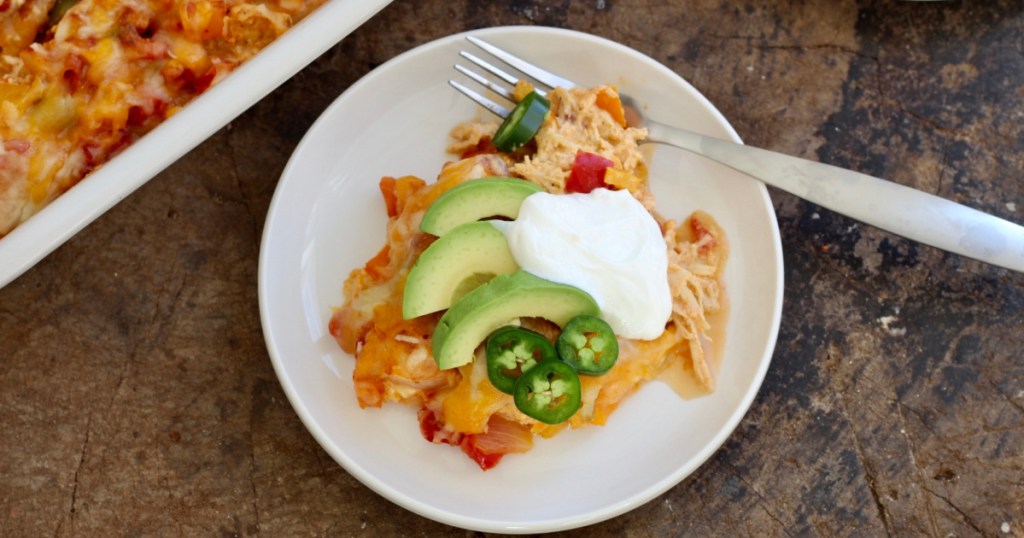 Here's what my teammate Jenna had to say about this recipe:
"This keto chicken fajita casserole is so tasty! I love the fresh-tasting peppers combined with the creamy chicken. The homemade keto taco seasoning really gives it a great flavor, and the cream cheese all mixed in is such a home run. Also, this reheats beautifully, and I may or may not have had some for breakfast the next morning! 😋"
---