Keto Bundt Cake with Caramel Glaze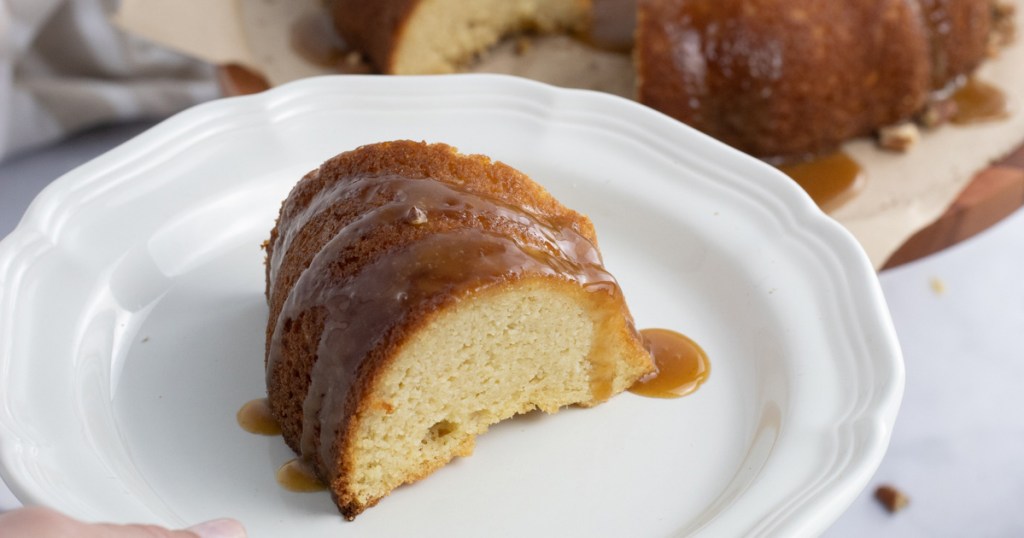 Save room for keto dessert! 😋
Making this keto bundt cake recipe is truly one of those moments where you can have your cake and eat it too. The moist sponge cake, irresistible caramel drizzle, and the ease of baking the cake in a pretty bundt pan really make this recipe a must-try! And did I mention that each slice is only 3 net carbs?!
The real show-stopper is the caramel glaze. Not only does it add a layer of decadence to the keto dessert, but the lovely scent that fills your kitchen while making it is absolutely divine!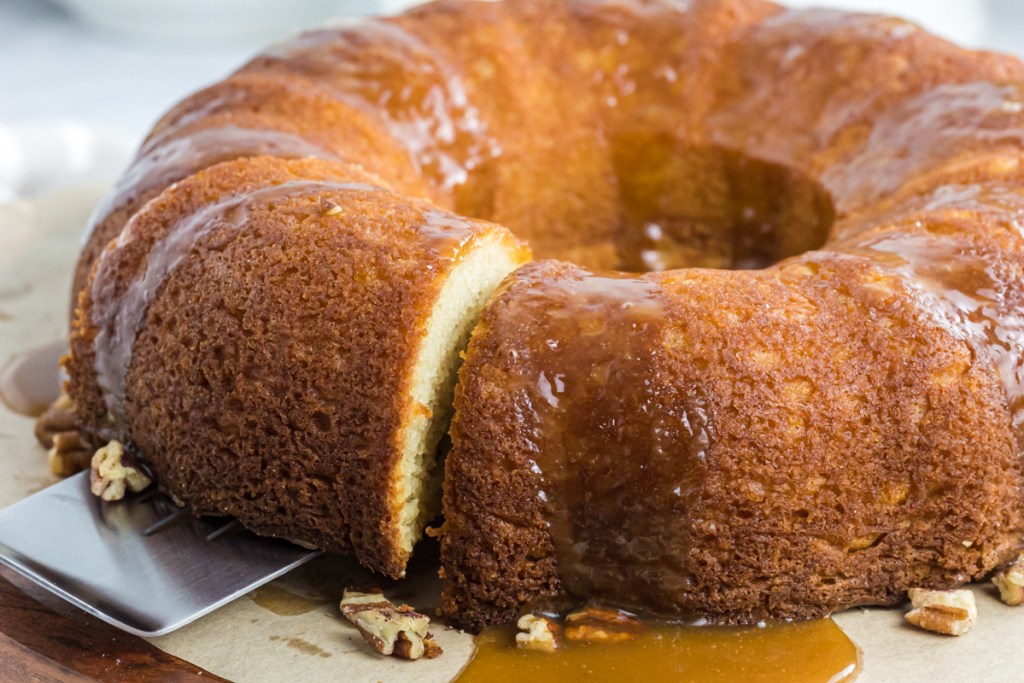 Hip Recipe Tips:
Let cake cool COMPLETELY before removing from the bundt pan, otherwise, you'll risk the cake breaking apart as it tries to release.
Keep the caramel glaze separate and only pour over the cake when you are ready to serve. It's a gorgeous finishing touch!
Want to add a little crunch? Add your favorite nuts to top your keto bundt cake.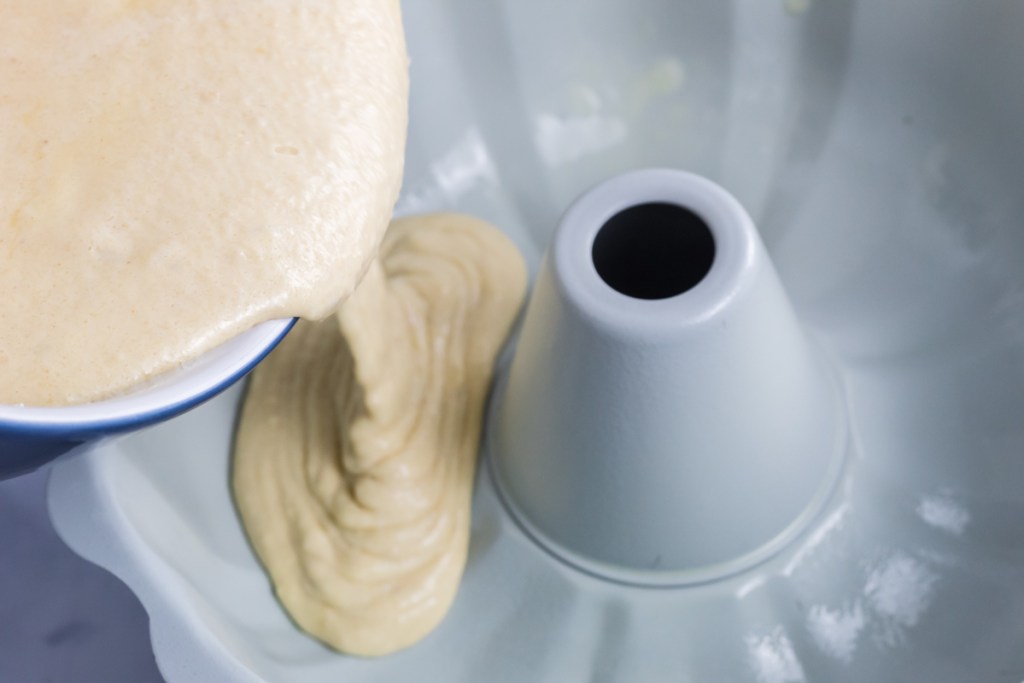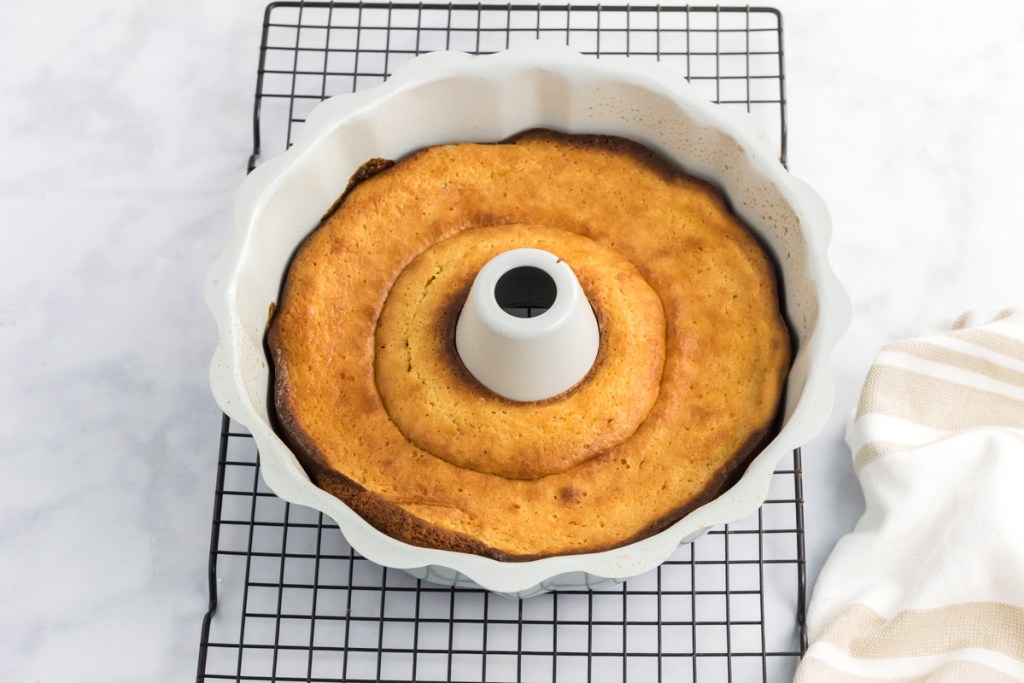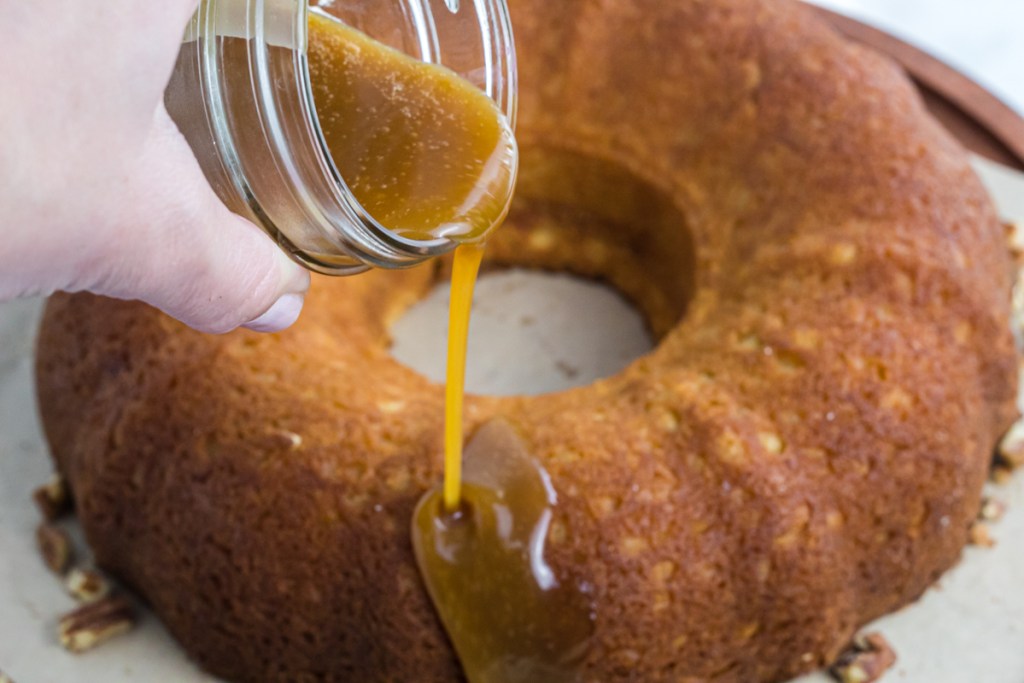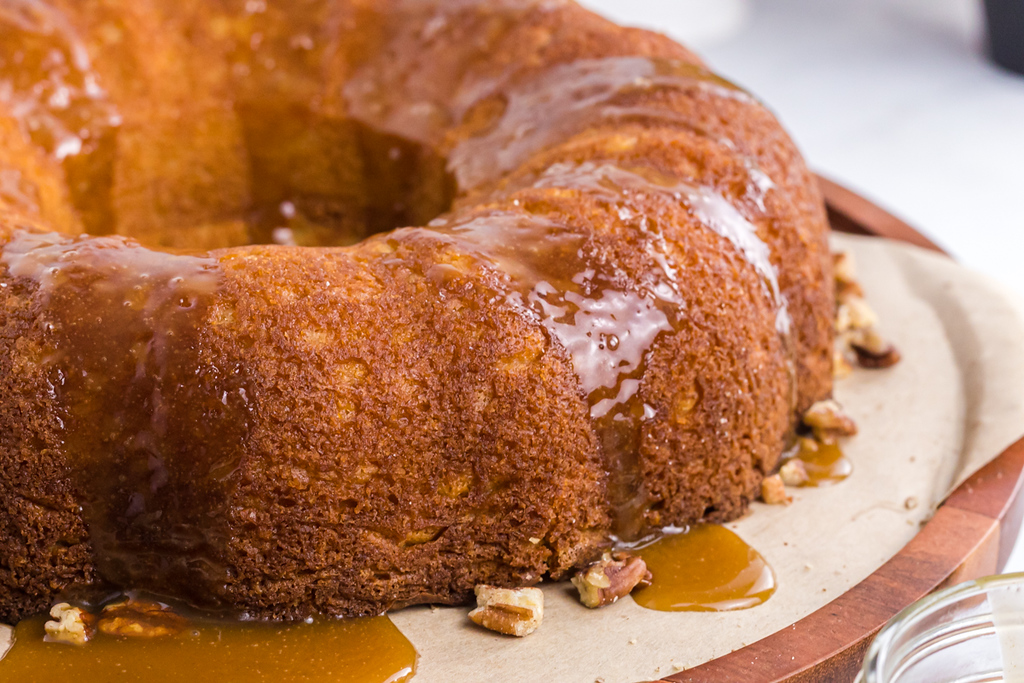 ---
Print
Keto Bundt Cake with Caramel Glaze
yield: 16 SERVINGS
prep time: 30 MINUTES
cook time: 55 MINUTES
total time: 1 HOUR 25 MINUTES
A sweet, heavenly cake baked in a festive bundt pan with a rich caramel glaze drizzled over top.
Ingredients
Cake:
1/2 cup salted butter, softened (if you are using unsalted, add 1/2 teaspoon of salt)
4 tablespoons cream cheese, softened
2 tablespoons vanilla extract
4 medium size eggs
1 cup sour cream
2 cups almond flour
1/2 cup coconut flour
1/2 teaspoon baking soda
1 teaspoon xanthan gum
2 teaspoons baking powder
1/2 cup Swerve granular
1/2 cup Lakanto Monk Fruit Golden granular
Caramel Glaze:
1/2 cup butter
4 tablespoons Monk Fruit sweetener
1 teaspoon liquid stevia
1/2 cup heavy cream
Directions
1
For the bundt cake: Preheat oven to 350 degrees. Spray bundt cake pan with oil to prevent the cake from sticking and set aside.
2
In a large bowl, cream together butter, cream cheese, and vanilla extract.
3
Slowly add in Lakanto Golden granular and Swerve granular. Mix on low for 1-2 minutes.
4
Add in eggs and continue mixing on low-medium speed for 1-2 minutes until smooth.
5
In a large bowl, add all dry ingredients and whisk together.
6
Add all dry ingredients to wet mix and stir to combine. Once incorporating, add in sour cream and mix until batter has reached a creamy texture, about 1 minute.
7
Pour batter into the greased bundt cake pan and spread out the top evenly. Bake for 50-55 minutes. If the cake starts to brown too dark, place a piece of foil over cake pan to prevent from burning.
8
When finished baking, remove from the oven and let the cake cool COMPLETELY before removing from pan, about 1 hour. Once removed, place on a large serving plate or cake stand.
9
For the caramel glaze: While the cake is cooling, you can make the caramel to drizzle over top. In a small saucepan over low-medium heat, melt butter for 15 minutes until the butter starts to brown.
10
Add in Monk Fruit Golden granular and liquid stevia. Whisk for 3 minutes over medium heat. Let simmer until you have reached a rolling boil.
11
Turn heat to low and slowly add in whipping cream, whisking until incorporated. Simmer on low heat for an additional 3 minutes stirring occasionally to prevent sticking.
12
Let caramel cool for 20 minutes before pouring over cake. When ready to serve, slowly pour caramel over the cake letting the glaze drip down the sides. Top with nuts if desired. Enjoy!
Nutrition Information
Yield: 16 slices, Serving Size: 1 slice
Amount Per Serving: 226 Calories | 21g Fat | 17g Total Carbs | 2g Fiber | 12g Sugar Alcohol | 3g Protein | 3g Net Carbs
---
Don't be alarmed by the high total carb count!
Fiber and erythritol (the main ingredient in Swerve) do not affect blood sugar in the same way that regular carbs do, so we subtracted them from the total carb count. You'll see that the net carbs are much lower once you remove the sugar alcohols and fiber.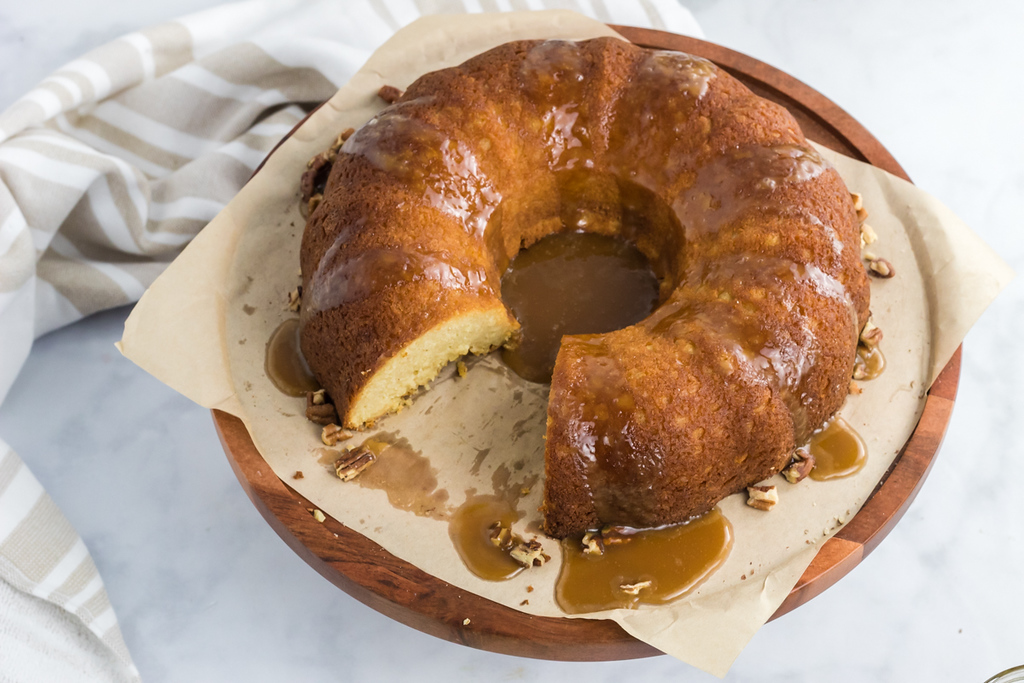 Each slice is heaven on a plate.
I can't express just how delicious this keto bundt cake is as an after-dinner dessert or even a sweet treat for afternoon brunch! It's surprisingly easy to make and tastes like a million bucks, especially with the caramel glaze. Everyone (even non-keto eaters) will be asking for a second slice!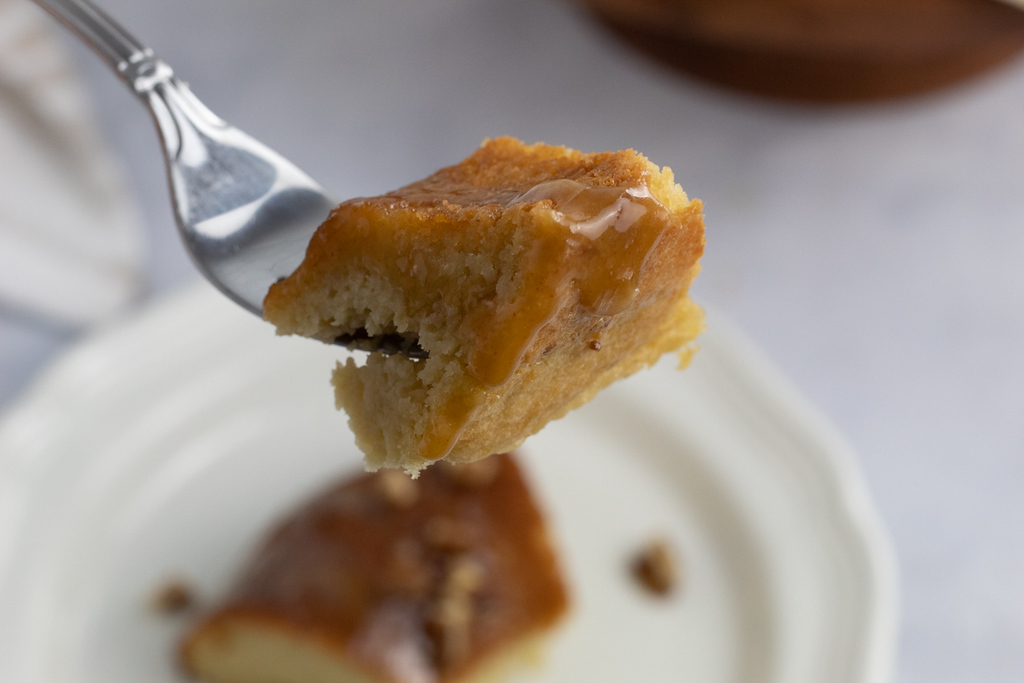 ---
Are you a fan of keto bundt cakes like I am? Add our delicious Keto Lemon Poppy Seed Bundt Cake to your recipe queue.