These Keto Lemon Blueberry Muffins Will Brighten Your Day!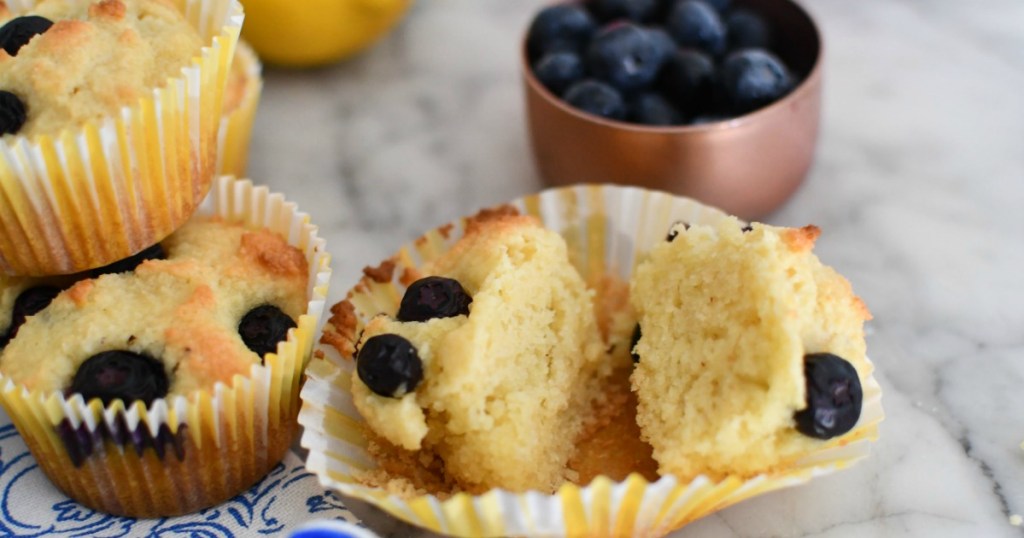 Let's get our baking on with homemade keto muffins!
Brighten your day with these soft and zesty lemon blueberry muffins that are keto and oh so delicious! If you're craving a bakery-style muffin that's also so simple to whip up, consider baking these! They'd be perfect as a yummy keto breakfast, snack, or a special occasion brunch idea.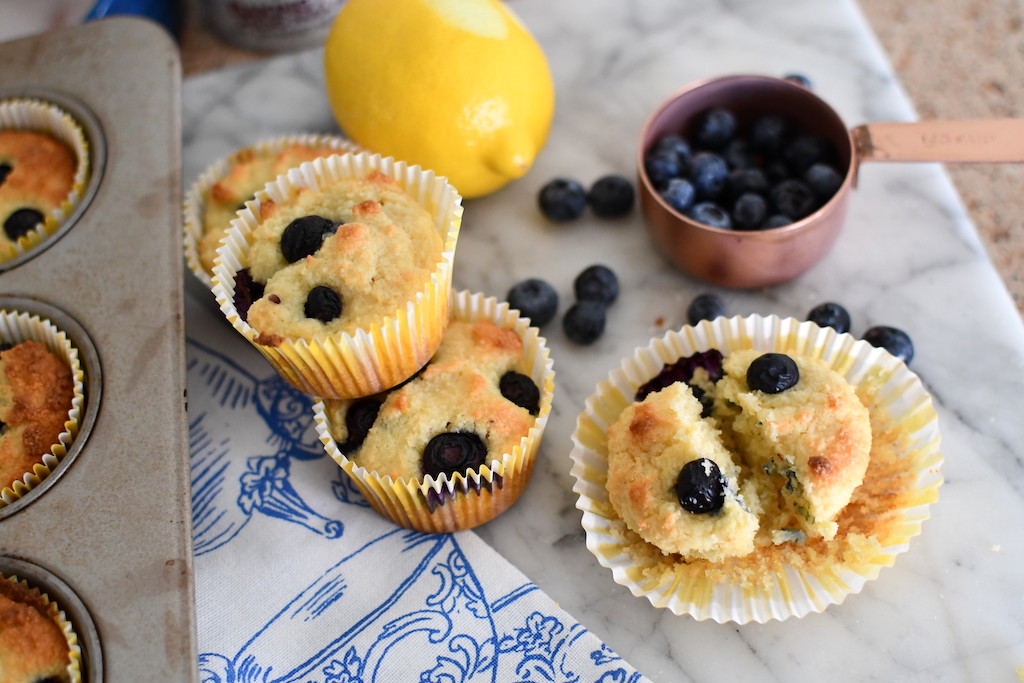 The result is a soft and moist baked muffin with a delicate lemon blueberry taste that is so comforting and is a must-try keto recipe idea!
Tips for baking keto blueberry muffins:
The lemon zest is what I think makes these so special, so don't skip that part. If you need a recommendation on a great zester, I have this Raniaco zester from Amazon and love it! Orange zest would be fun to use if you'd looking to change up the citrus.
I recommend using cupcake liners to avoid any sticking issues. Keep in mind the batter is supposed to be pretty thick on these as well.
I prefer to add the berries last so each muffin gets a few and so they don't sink down and get soggy at the bottom.
Granulated monk fruit worked out so great in these. No after-taste and YUMMY. You could also use your preferred granulated keto-approved sweetener of course.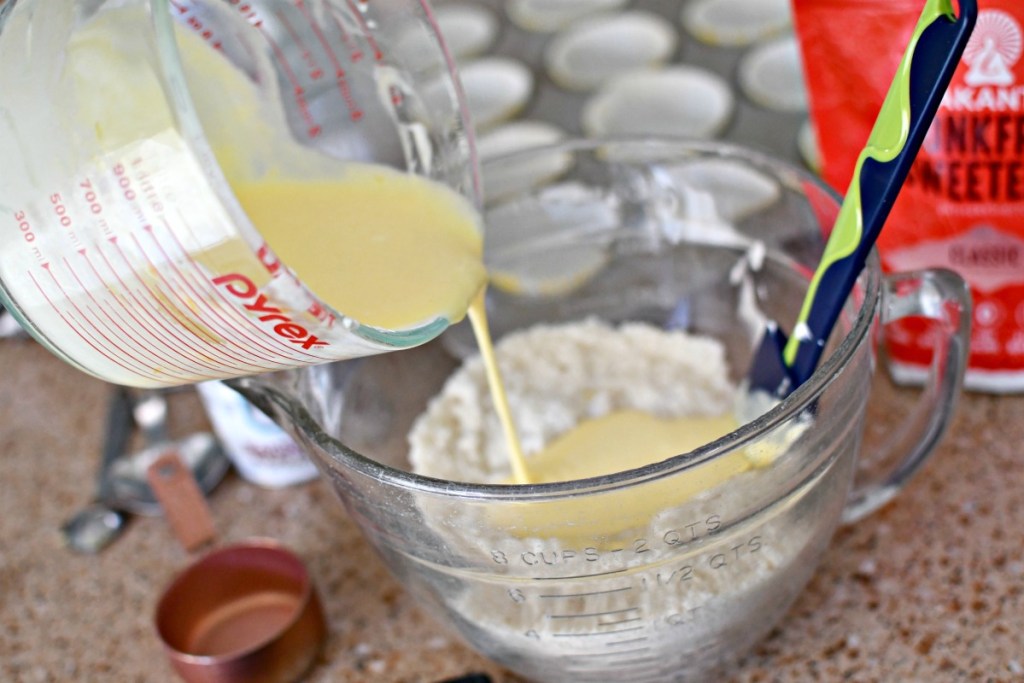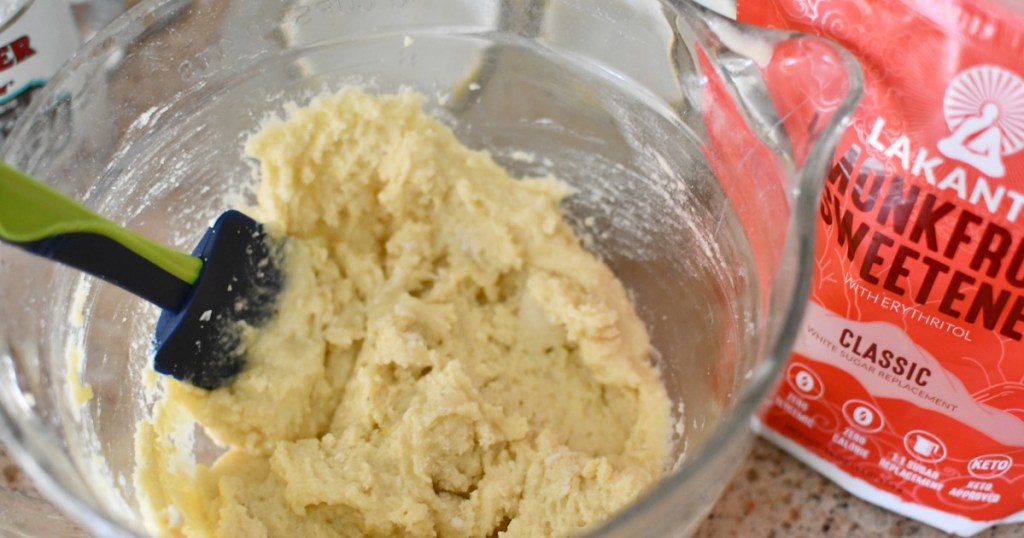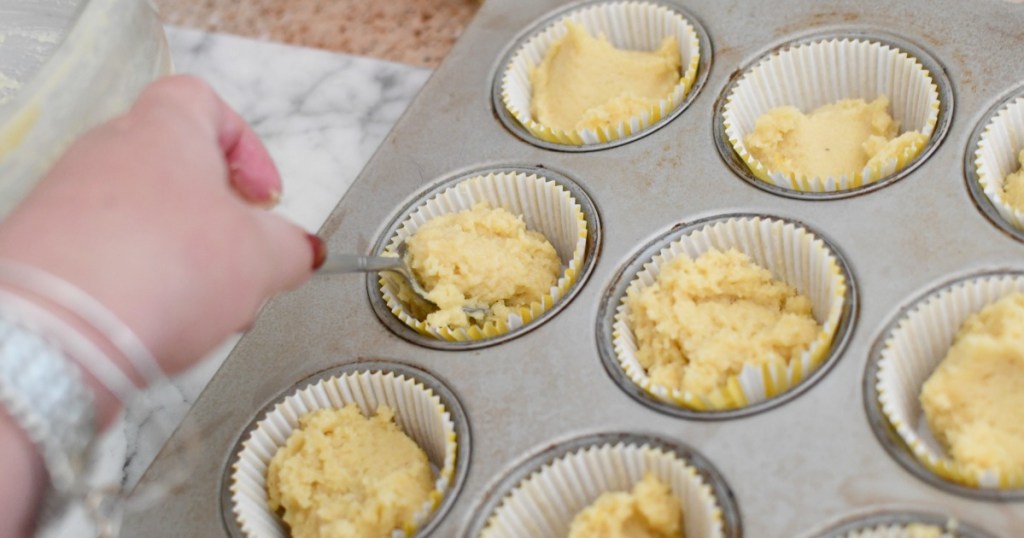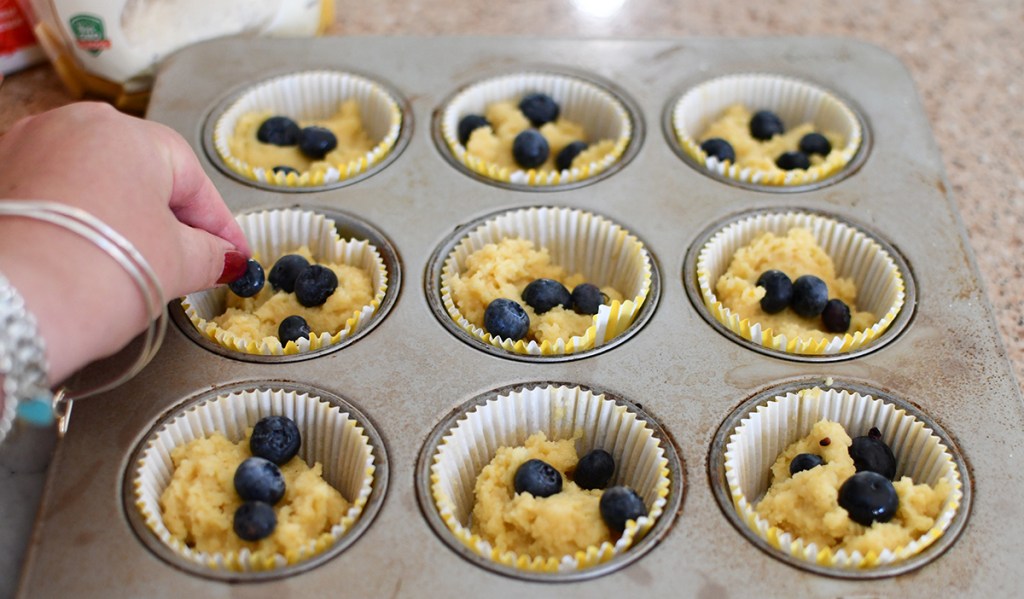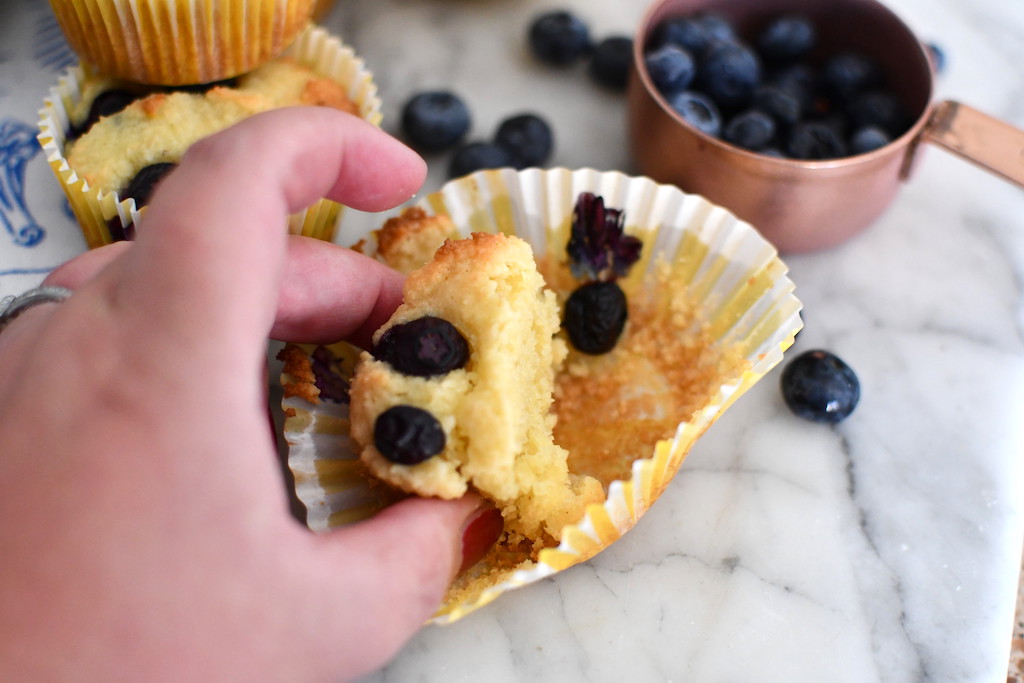 ---
Print
Keto Lemon Blueberry Muffins
yield: 12 SERVINGS
prep time: 15 MINUTES
cook time: 25 MINUTES
total time: 40 MINUTES
These brightly flavored cake-like muffins feature lemon zest and blueberries, and make a perfect keto breakfast, brunch, or snack idea.
Ingredients
2 cups almond flour
2 teaspoons baking powder
1/4 teaspoons salt
2 eggs
1/4 cup butter, melted
1/3 cup monk fruit granular sweetener
1/4 cup sour cream
1 teaspoon vanilla extract
1 teaspoon lemon zest
1/3 cup blueberries
Directions
1
Preheat the oven to 350 and line a muffin pan with liners.
2
Add the almond flour, baking powder, and salt into a mixing bowl, and combine.
3
To a separate bowl, whisk the eggs together, and then add the butter, monk fruit, sour cream, vanilla, and lemon zest.
4
Add the wet ingredients to the dry ingredients and mix well with a spoon. Add the batter to each muffin tin evenly.
5
Add a few blueberries to the top of each muffin and bake for 25-27 minutes until the tops are slightly browned. Let cool. Store leftovers on the counter for a day or two, or in an airtight container in the fridge for up to 5 days.
Nutrition Information
Yield: 12 muffins, Serving Size: 1 muffin
Amount Per Serving: 86 Calories | 8g Fat | 18g Total Carbs | 1g Fiber | 16g Sugar Alcohol | 2g Protein | 1g Net Carbs
---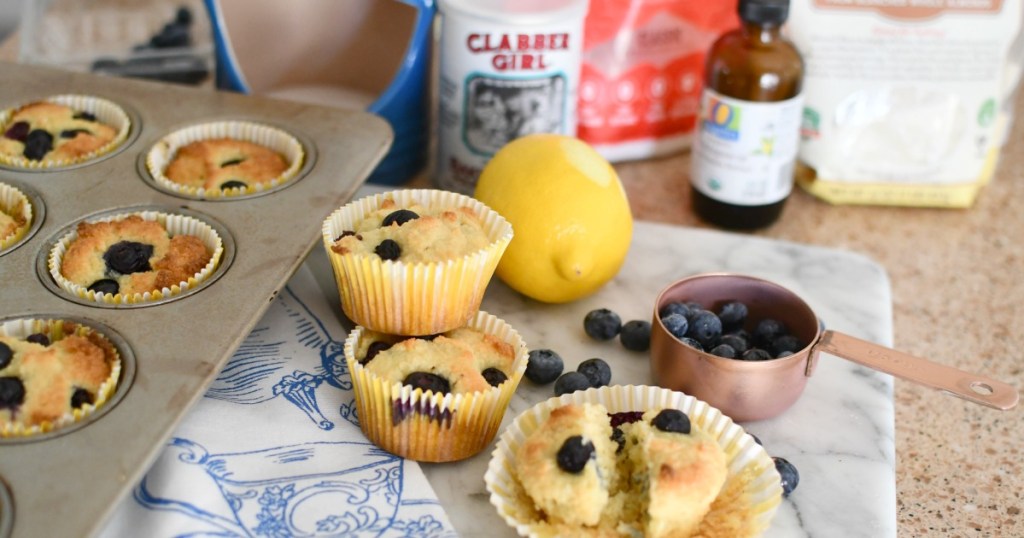 Yum! I love this blueberry and lemon combo! 💙🍋
These muffins were such a hit and the citrus with sweet berry work so well together. They're a keto treat I think you and your family will love, too!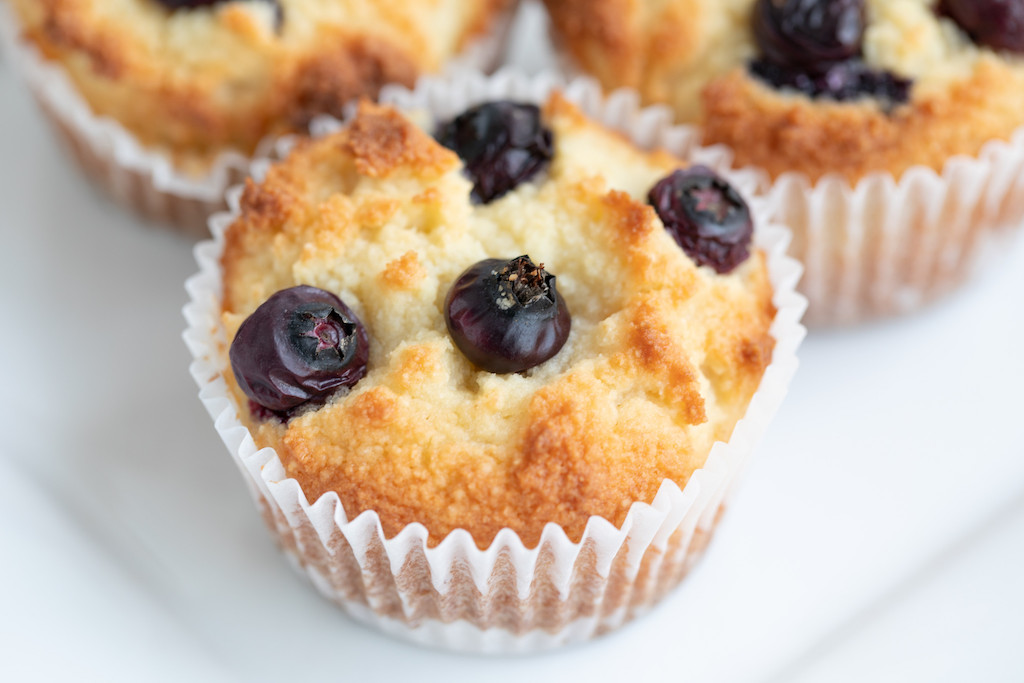 Check out what my sidekick Jenna had to say about this recipe:
"These blueberry muffins have such a fresh taste to them. I love that not one of my kids asked "are these keto?", and just ate them right up! Of course, the use of the fresh berries is the best part paired with the lemon zest, yum!
This is such a great keto recipe and we will definitely make them again because they have such a great consistency and are so moist and delicious."
---
Use your muffin tin to bake these keto copycat Starbucks egg bites next!