Best Keto Banana Pudding Recipe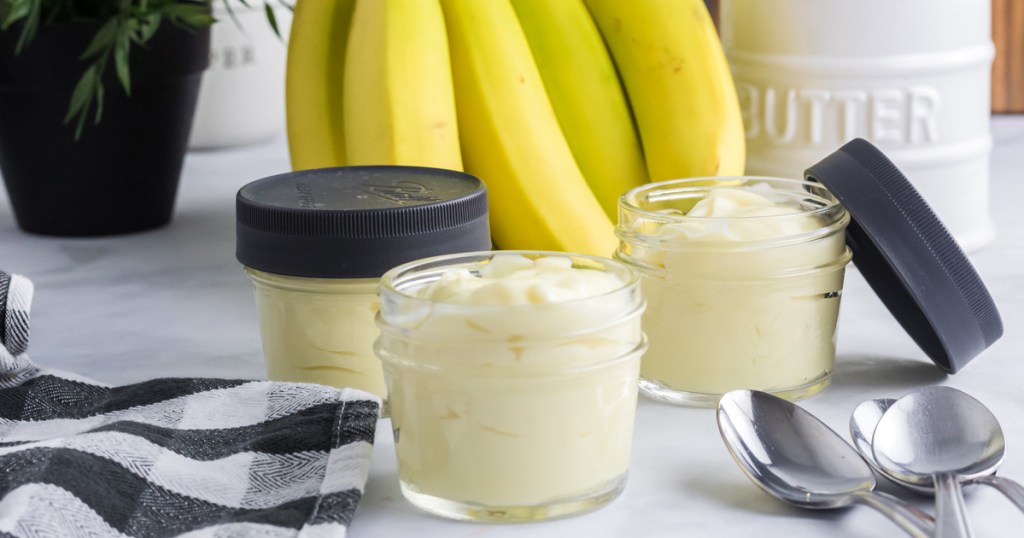 If you miss bananas like me, I've got a solution to curb those cravings!

3 words: Keto Banana Pudding!
I'm so excited to share this new recipe with you all that takes this classic treat, but makes it keto-friendly. It's oh so creamy, decadent, and silky smooth. Next time you're craving a sweet dessert, make this low carb pudding. It's the best!
Hip Recipe Tips:
Store pudding in airtight containers like these Ball containers I'm using. They are the perfect serving size.
Place a piece of plastic wrap over your pudding before putting the lid on to make sure no air gets into the pudding.
Since bananas are high in carbs, I actually didn't add any real bananas to the recipe – just a little banana extract. I used this specific banana extract and found it to be the closest to the natural banana flavor.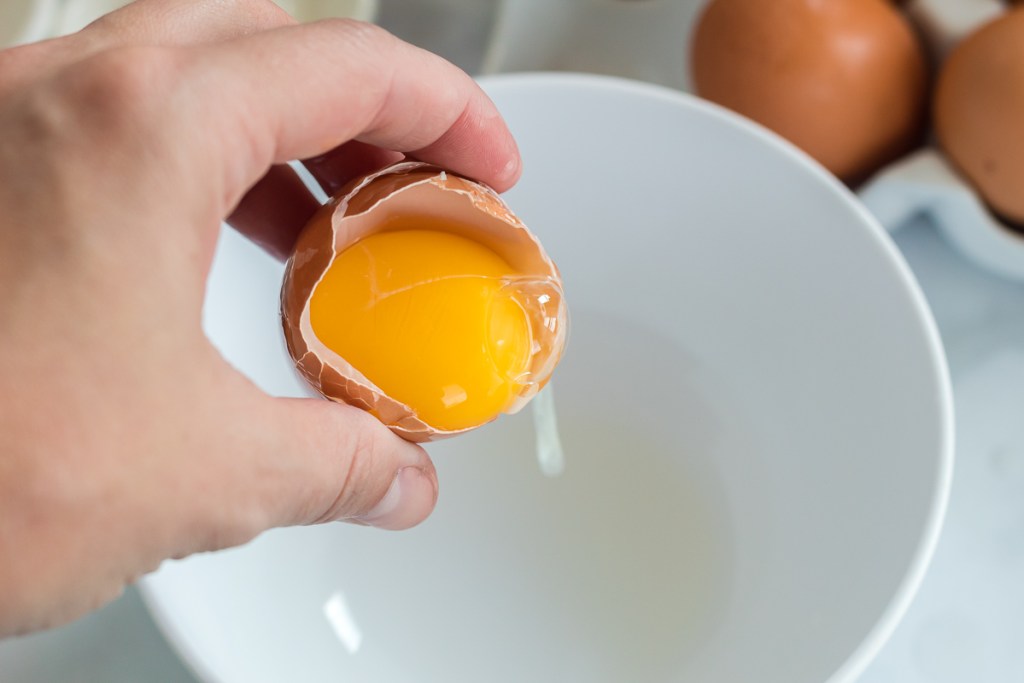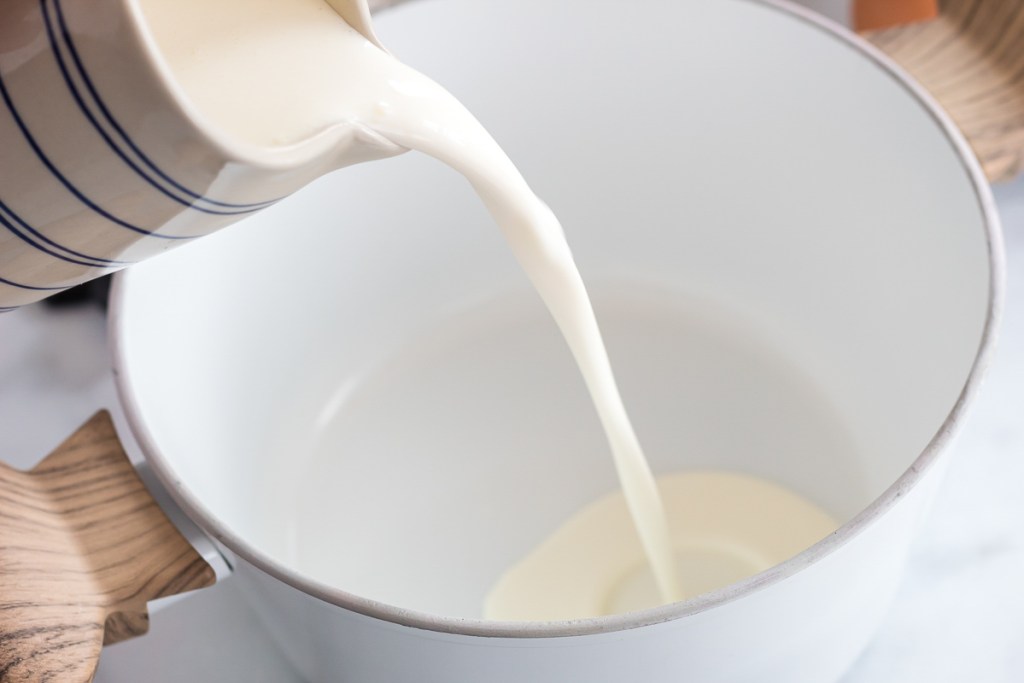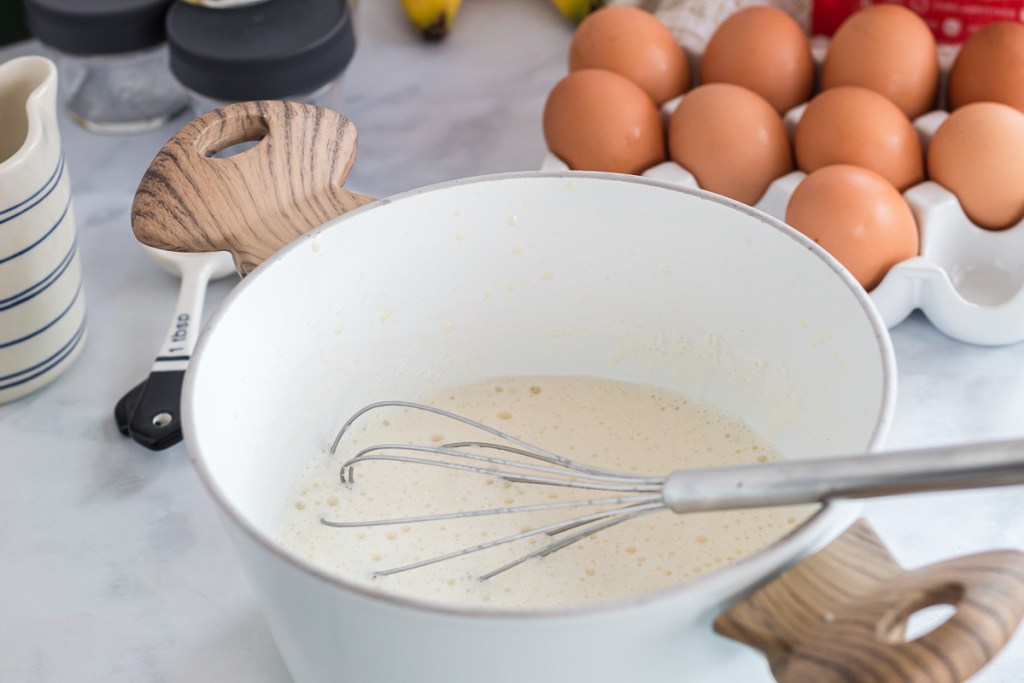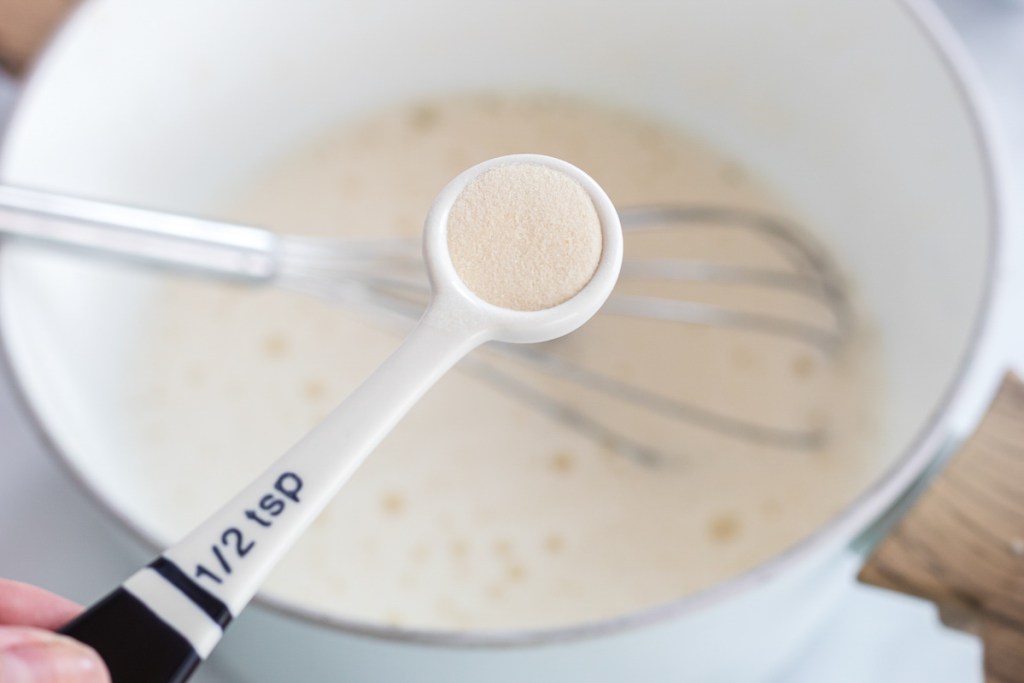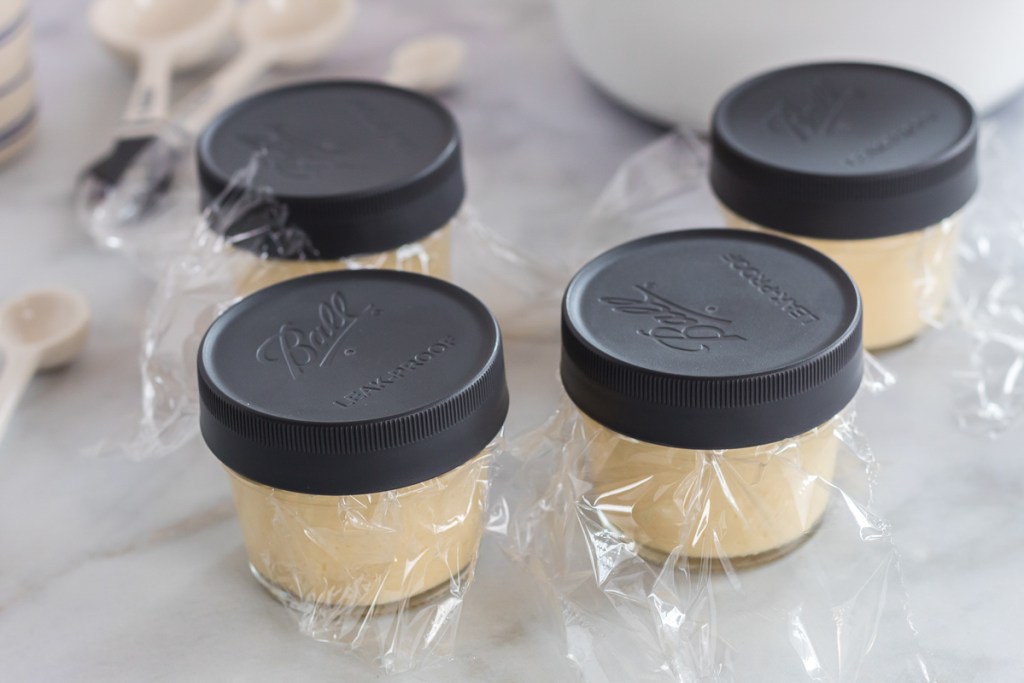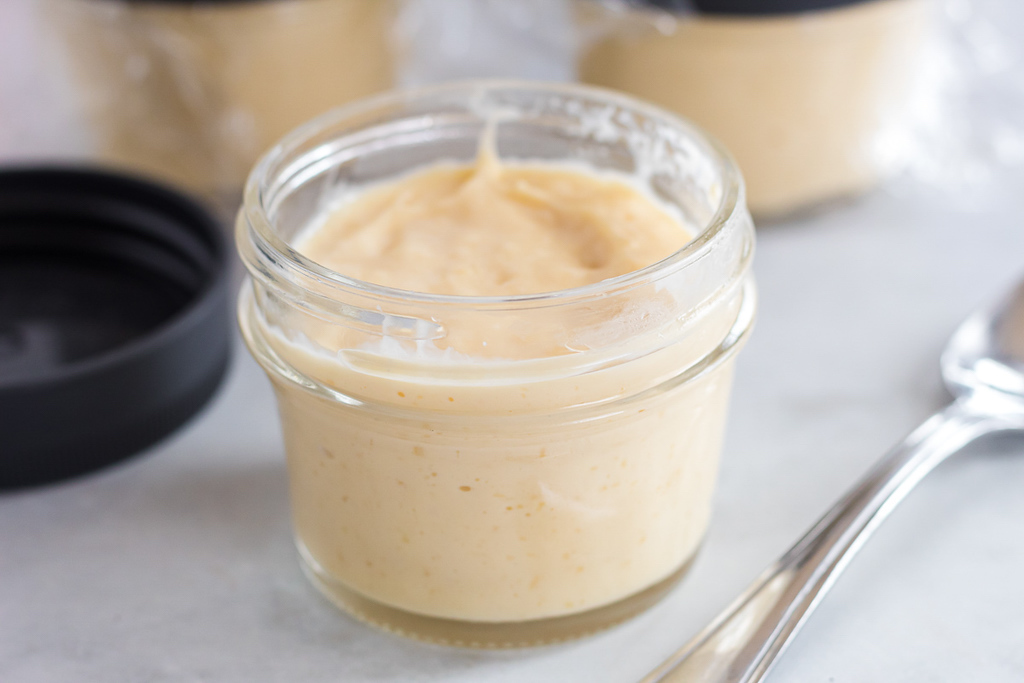 ---
Print
Keto Banana Pudding
yield: 4 SERVINGS
prep time: 2 MINUTES
cook time: 5 MINUTES
total time: 7 MINUTES
Kick those banana cravings to the curb with this creamy pudding.
Ingredients
1 1/2 cup heavy whipping cream
3 egg yolks
Directions
1
Add 3 egg yolks to a small bowl and set aside.
2
In a medium saucepan, whisk heavy cream and monk fruit sweetener over medium heat. You will want to make sure your liquid is hot but not boiling. This will start to thicken.
3
Add xanthan gum to cream mixture and continue to whisk. Slowly add in egg yolks one at a time and whisk until blended. Remove from heat and continue to stir until pudding has thickened (this should take about 3 minutes).
4
Once pudding has thickened, add in banana flavoring. Divide evenly into 4 oz. glass jars. Add a piece of plastic wrap over the pudding to avoid any air from getting to the pudding. Place lid on jar and refrigerate for 3 hours.
Nutrition Information
Yield: 4, Serving Size: 4 oz.
Amount Per Serving: 346 Calories | 39g Fat | 16g Total Carbs | 1g Fiber | 12g Sugar Alcohol | 2g Protein | 3g Net Carbs
---
Don't be alarmed by the high total carb count!
Erythritol and Monk Fruit (the main ingredients in this Lakanto Monk Fruit sweetener blend) do not affect blood sugar in the same way that regular carbs do, so we subtracted them from the total carb count. You'll see that the net carbs are much lower once you remove the sugar alcohols.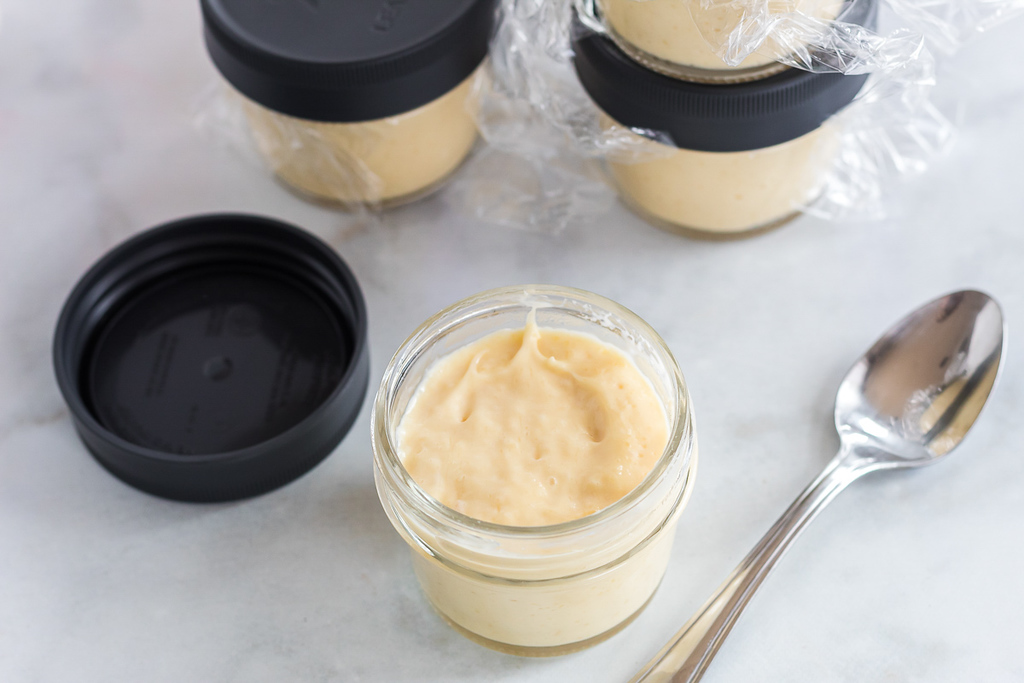 This banana pudding hit all the right flavor notes and it was so easy to make!
Who needs those sugar sticks I mean bananas, anyway?! This keto banana pudding recipe brings all the yummy flavor without having to actually add in the sugar-filled fruit.
---
Check out more keto desserts to curb your sweet tooth cravings.