Perk Up with Pirq Protein Keto-Friendly Drinks (+ Exclusive Promo Code!)
All the goodness of a yummy protein shake, none of the sugar.
We all find ourselves in a tired slump every now and then with our bodies cravings a little pick-me-up. Instead of reaching for another coffee or a sweet treat that could lead to an energy crash later on, why not give yourself something actually good for your body?
Full of superfoods, Pirq chilled protein shakes are sugar-free, keto-friendly, plant-based, all-natural drinks to keep you powering through your day with your tastebuds satisfied.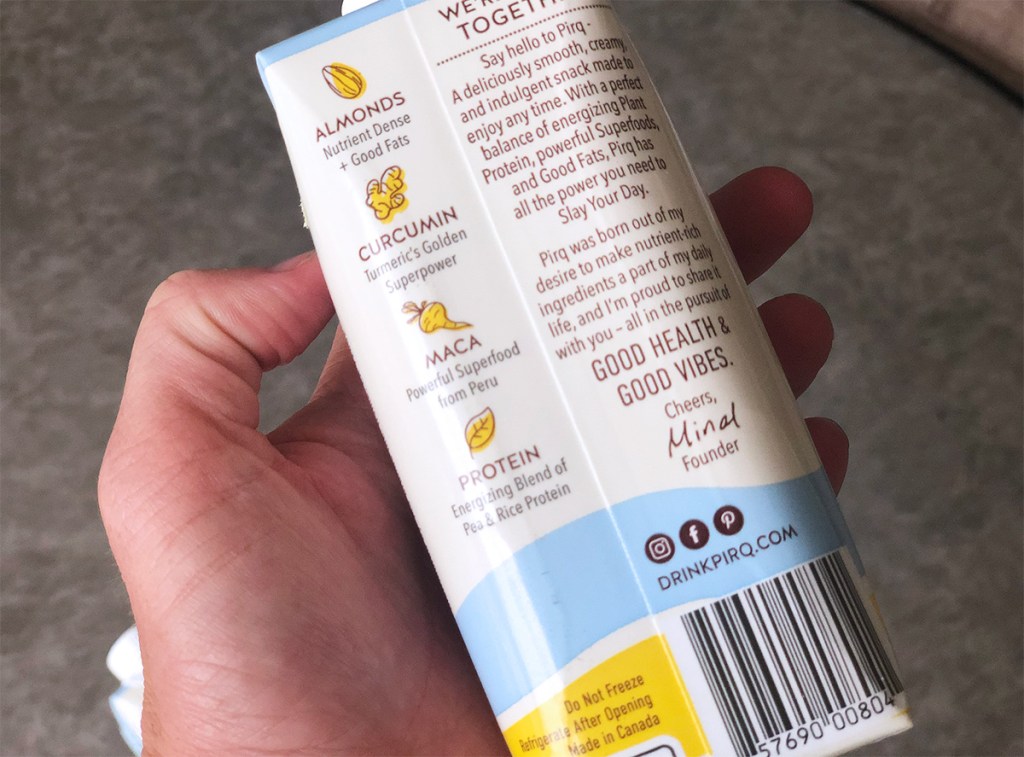 Why we love Pirq Plant Protein drinks:
Portability. The yummy drinks are perfect for a quick, grab-and-go refuel in portable single-serving bottles.
All-natural ingredients. All of the ingredients, flavors, and sweeteners are non-GMO, vegan, soy-free, gluten-free, certified Kosher, and never artificial.
Health benefits galore. They have plant protein to keep you sustained all day long, almonds for healthy polyunsaturated and monounsaturated fats, maca for natural energy and stamina, and curcumin for anti-inflammatory digestive health.
No sugar added. With only 1g net carbs, the flavors are sweetened with keto-friendly stevia and erythritol so you don't have to worry about blood sugar spikes from the sweeteners.
Absolutely delicious! It's hard to find protein without a chalky mouthfeel and the Pirq drinks are smooth and so yummy!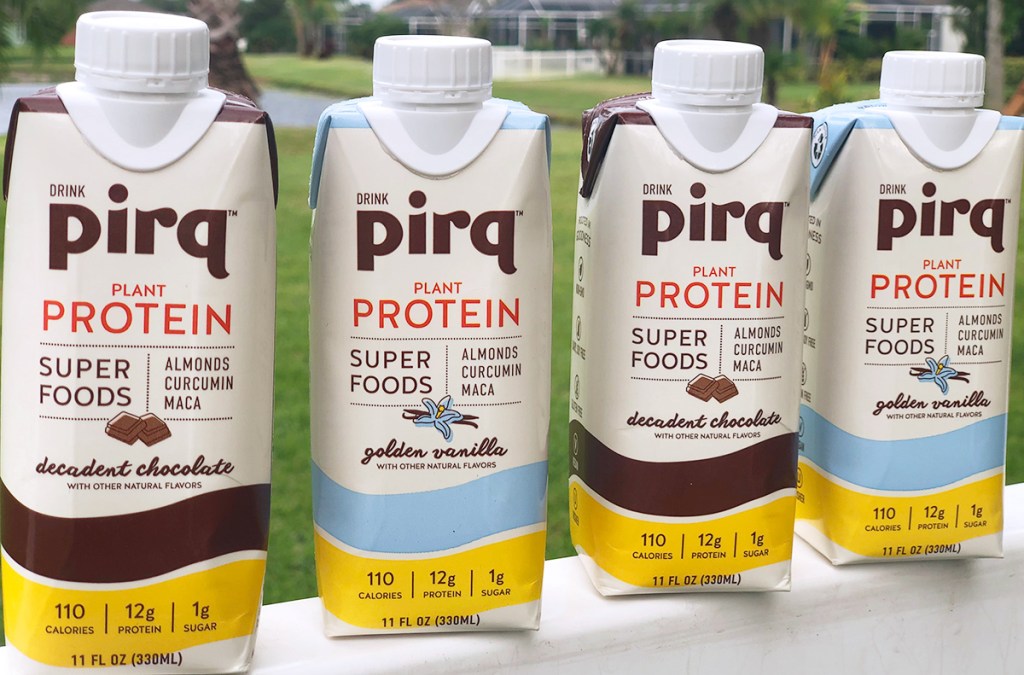 These yummy shakes come in 3 delicious flavors:
Golden Vanilla
Calories: 110 | Total Fat: 5g, Total Carbs: 8g (2g Fiber, >1g Sugar, 5g Sugar Alcohols), Protein: 12g

---

Decadent Chocolate
Calories: 110 | Total Fat: 5g, Total Carbs: 9g (4g Fiber, >1g Sugar, 5g Sugar Alcohols), Protein: 12g

---

Caramel Coffee
Calories: 110 | Total Fat: 5g, Total Carbs: 8g (3g Fiber, >1g Sugar, 5g Sugar Alcohols), Protein: 12g

---
Our resident recipe and keto taste tester Erica LOVED these drinks!
"These drinks are yummy! 😍 They are not chalky or powdery like other protein drinks I've had in the past. These are so convenient to have on hand in the refrigerator to grab for a quick breakfast on busy mornings, on the way to work/school drop-off, or just to have as a yummy treat at night. I also love that they're premade shakes so you don't have to do anything but unscrew the cap and drink up. YUM!
As far as the flavors go, the Decadent Chocolate is AMAZINGLY AWESOME—it truly reminds me of drinking a YooHoo as a kiddo. The Golden Vanilla is also delicious and has a nice subtle vanilla taste. The color of it is a bit odd so I was skeptical at first but I ended up really enjoying it. I have yet to try the Caramel Coffee but I'm looking forward to sipping on it when I need an extra boost of energy as it contains real cold brew coffee!"
What's sweeter than these filling shakes, Hip2Keto readers can get a sweet discount on the chilled keto drinks with promo code HIP2KETO10 to save you 10% off your entire order!
Still on the fence? Give the sampler pack a try! Note that our exclusive promo code won't work on this purchase but it's a great deal to give the plant-based protein a taste!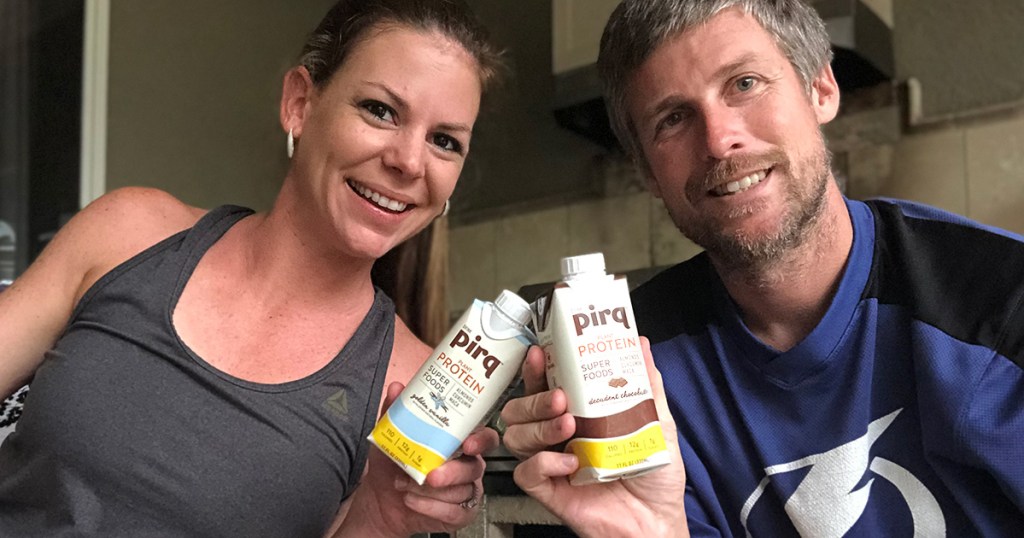 We love these protein shakes from Pirq that curb our hunger pains, taste amazing, and keep us energized all day long! 💃