Meet nutpods! Delicious Keto Coffee Creamer With Zero Carbs, Zero Sugar & Zero Dairy!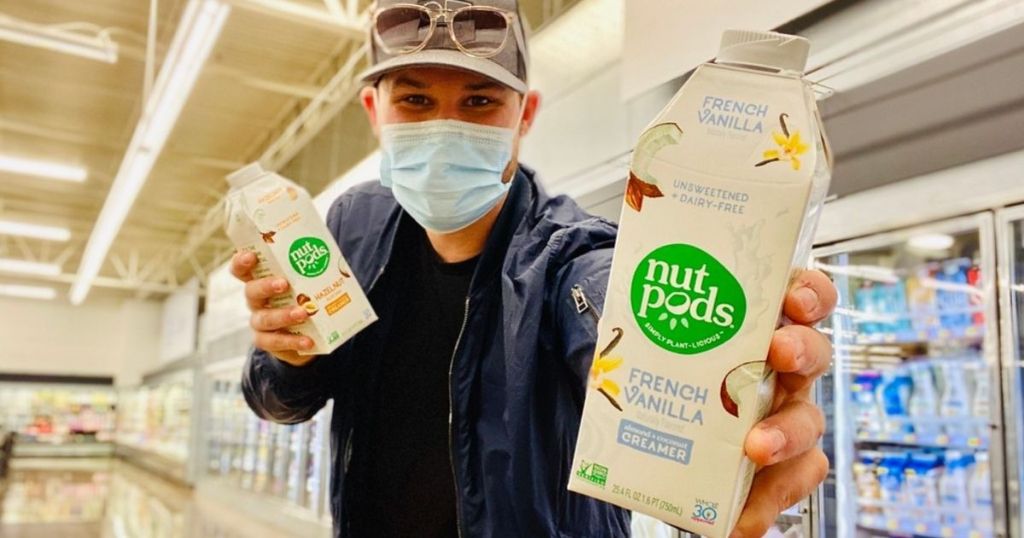 Your keto coffee just got a whole lot better thanks to nutpods dairy-free creamer!
Finding a tasty keto creamer you love isn't always easy. Some are so bad, you can't even finish your cup of coffee. 😬Believe me, I've poured a few cups down the drain in search of the creamer of all creamers ever since I started following a keto diet, and the worst part is the money I lost testing those pricey low-carb products.
But at last, I have found my favorite keto coffee creamer and I want everyone to know about it because (drum roll🥁….) it contains ZERO NET CARBS! And with a variety of flavors to choose from, there's even more reason to love nutpods Dairy-Free Creamer.
Head over here to check if your local Walmart has them in-stock!
---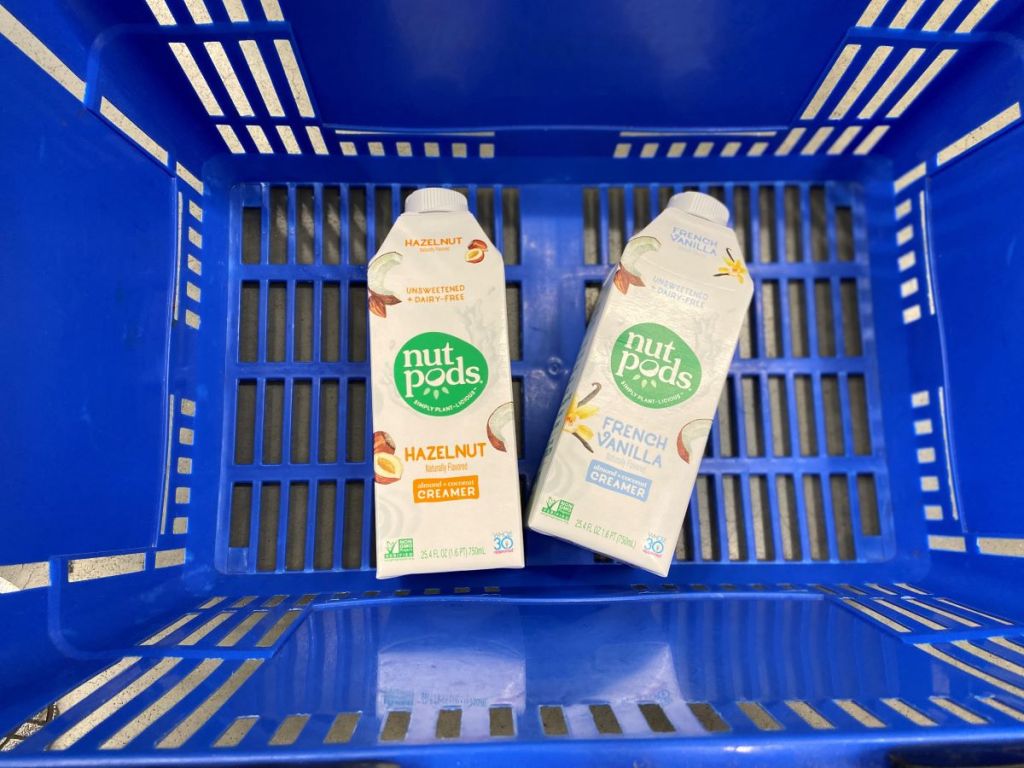 You can count on good, clean ingredients and no icky additives.
If you've ever read the nutrition facts on creamers, you've probably noticed the long list of ingredients that often includes loads of sugar and other weird additives.
nutpods Dairy-Free Creamer has a very short list of just 9 simple ingredients you can trust, without wondering what they'll do to your stomach later on. Each low-carb creamer is gluten-free, vegan, and Non-GMO Project verified, making it suitable for whole-30, vegan, and keto dieters alike. 🙌
---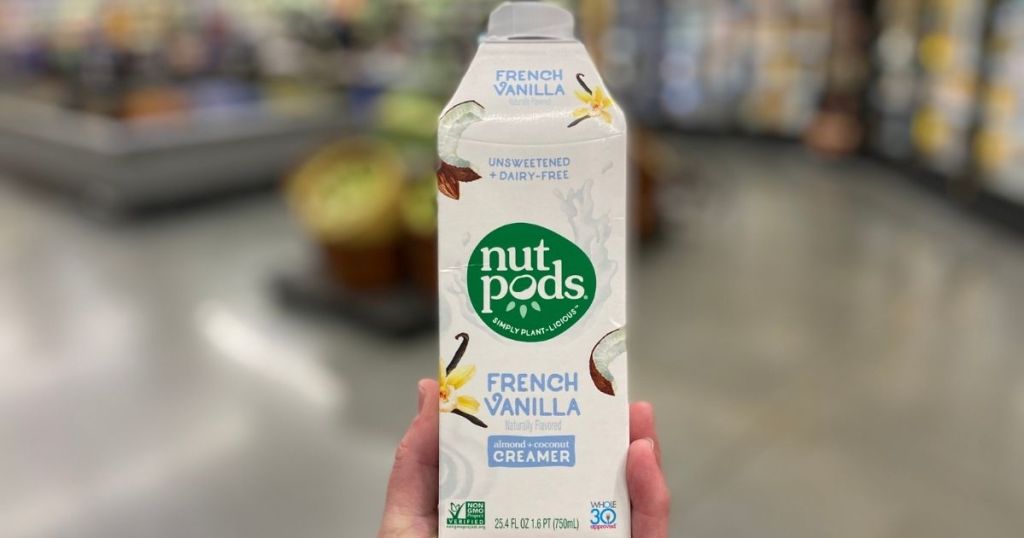 There's a dairy-free creamer flavor for everyone!
Although these no-carb creamers are unsweetened, you can still taste hints of the natural flavors in each variety. My personal favorite is hazelnut, but I honestly like all of them and like to keep a few different ones in the fridge.
Not a big fan of flavors? Stick with the original that tastes almost identical to half & half, but without the carbs.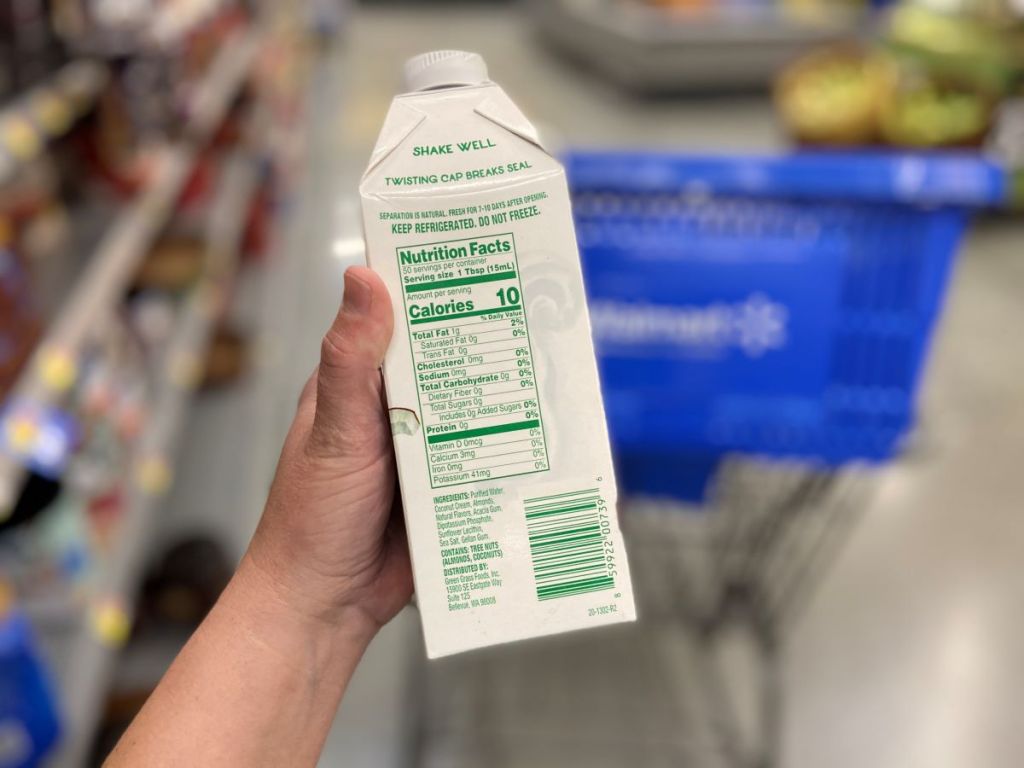 nutpods Creamer Nutrition:
Serving Size: 1 tablespoon | Calories: 10 | Total Carbs: 0g | Dietary Fiber 0g | Sugars: 0g | Protein: 0g | Total Fat: 1g
If you're someone who likes your coffee a little more tan than black, you'll have no shame pouring more of this keto creamer into your cup of joe since it's completely carb-free.
---

This dairy-free creamer can be used in so many different ways in the kitchen!
Pour your nutpods creamer over some keto oatmeal or drizzle it over a chocolate mug cake to make it even more ooey-gooey good. This low-carb creamer can also be used in smoothies and shakes, as a soup base, to make keto whipped coffees, and so much more.
I even use it to add an extra dose of fat to a bowl of low-carb cereal and it's so darn yummy! I don't know how nutpods created such a delicious keto-friendly coffee creamer, but I'm obsessed and you probably will be too!
---
Here's what a few nutpods lovers had to say about the creamy, dreamy stuff:
"I love my nutpods. Can't live without them! They taste great and I love how healthy they are. Wonderful product and great customer service as well. Highly recommended. "
"They are magicians over at nutpods! How do they make their product so creamy and the perfect flavor with no sugar?! Simply amazing and the perfect way to make my mid-afternoon matcha even more luscious!"
"I absolutely love nutpods. I have been using them in my coffee for almost a year and a half and they are by far superior to any other dairy-free alternative. The taste and texture are great and I love that I can enjoy a cup of coffee without dairy or sugar now."
"I have tried numerous brands of non-dairy creamers and honestly nutpods is the best. The texture is perfect, the flavor is just right. The fact that it is unsweetened is awesome! I plan on being a loyal customer and have introduced this product to friends so they can buy."
---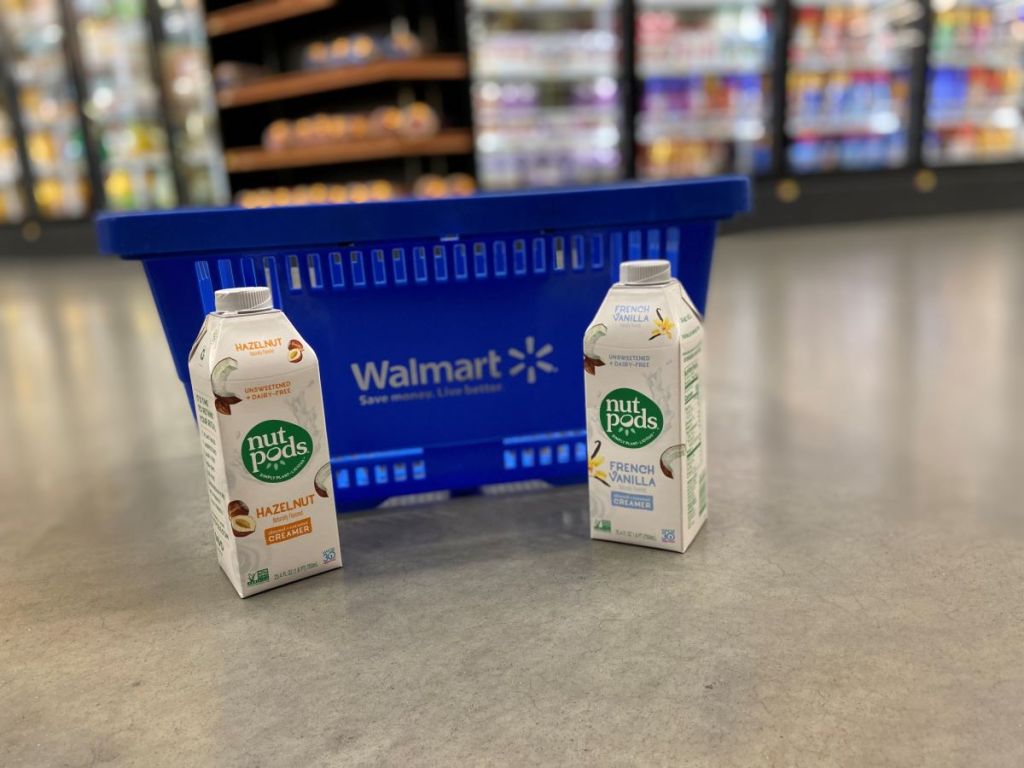 Want to save on Nutpods creamers?
Head over here where you can score a $1/1 nutpods Creamer printable coupon! We spotted these large creamers for $4.87 at our local store so print the coupon and grab a great deal!
Walmart Deal Idea: