Magic Spoon Keto Cereal Bars are Here (+ Get $5 OFF w/ Our Code)
Magic Spoon cereal bars are low-carb and delicious!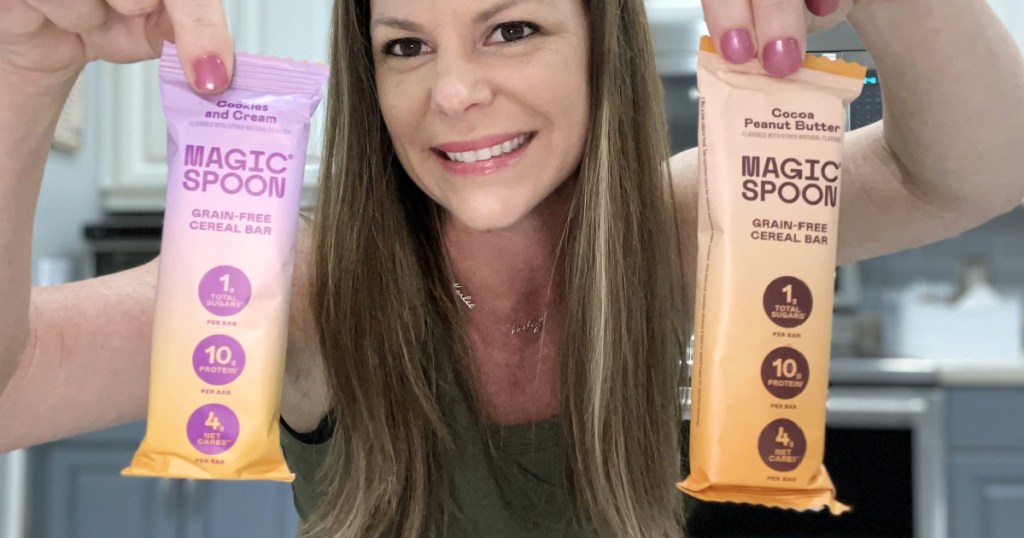 Looking for an on-the-go snack?
Our favorite keto cereal has expanded into the quick breakfast/snack industry! Magic Spoon Cereal Bars have returned, and we can confirm they're here to stay!
Coming in two irresistible flavors, these keto cereal bars are so tasty; you'll soon enough be begging Magic Spoon to add even more flavors. 😋
Each pack comes with 16 keto cereal bars. The two flavors are Cocoa Peanut Butter and Cookies and Cream, and you can get a variety pack that features eight of each flavor. You can also order a 16-pack of a single flavor if you fall head over heels for one in particular.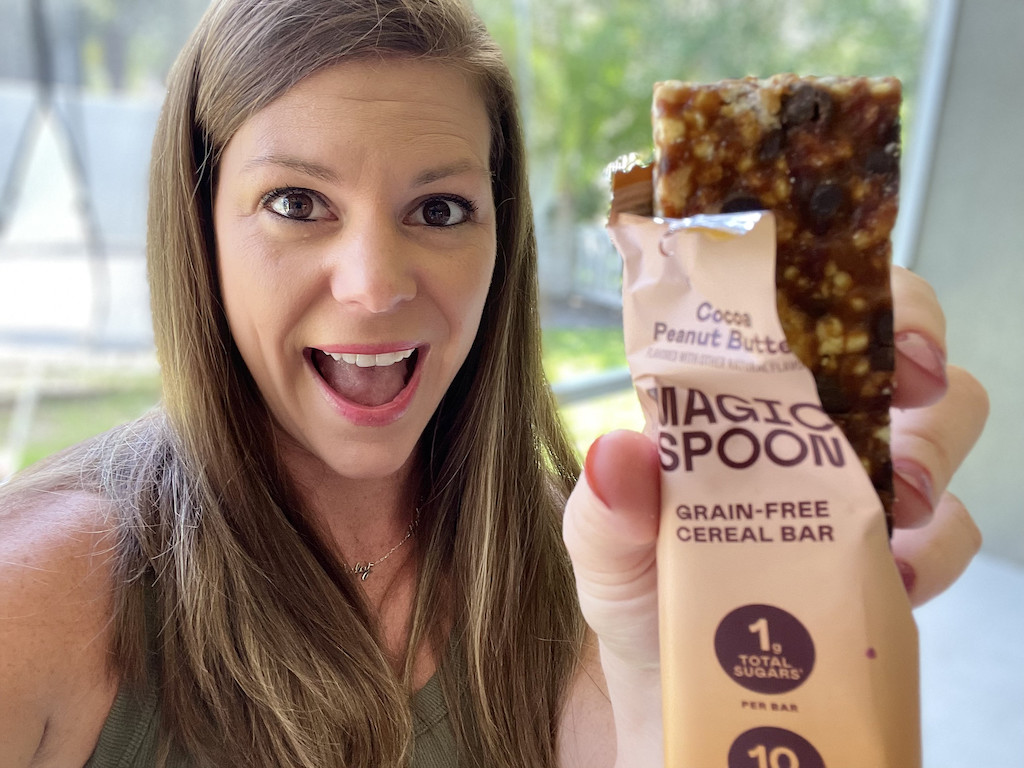 Essentially, they took our favorite cereals and placed them in a portable snack, so we can bring the same flavors on the go! 😍
Want to know something else that's sweet? There are no artificial colors or flavors and pack just 1g of sugar. Plus, they're grain-free and gluten-free. High in protein and low in carbs, it's pretty much everything you could ask for in a cereal bar. They claim these bars are so good you won't miss your typical bowl of cereal. I may just have to agree with that. 🤭
Want a Magic Spoon discount?
For a limited time, save $5 on your entire order so you can grab some of these boxes and try them out for yourself. Use Magic Spoon discount code HIP2KETO at checkout!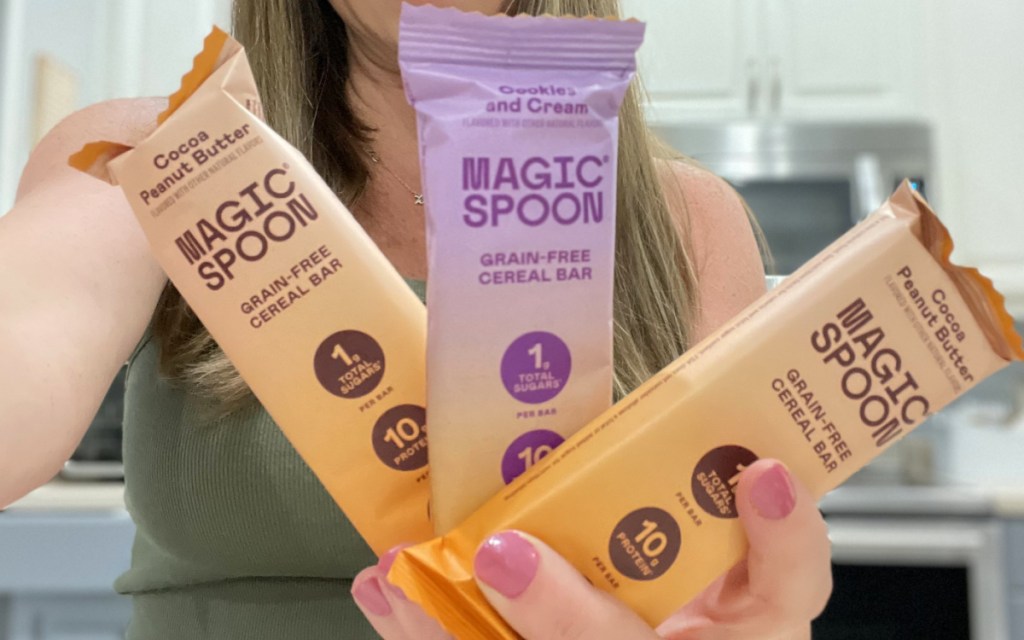 Grab some cereal too and save with this bundle!
Standard shipping starts at $4.99.
---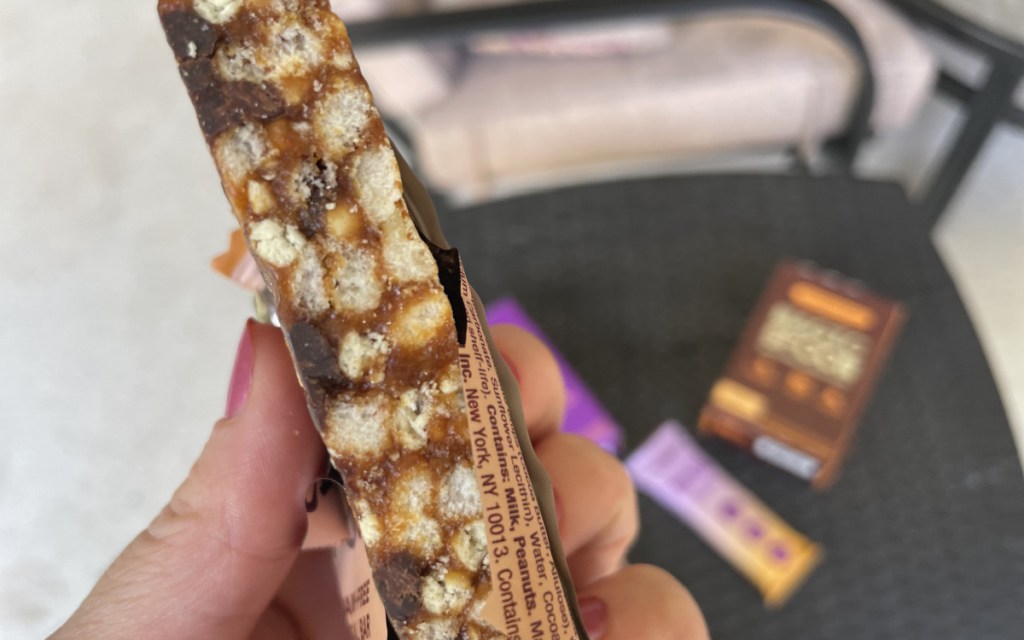 No bowl, same taste!
Both flavors are delicious, but I absolutely LOVE the cocoa peanut butter one! I love chocolate chips, and every bite was filled with that and peanut butter delight. It pretty much satisfies any cravings.
The cookies and cream bars blend together smooth, chocolatey cookies with the sweetest cream. I had to look at the label twice to double-check that there really is only 1g of sugar! It's times like this when it's a good day to be keto. 🤩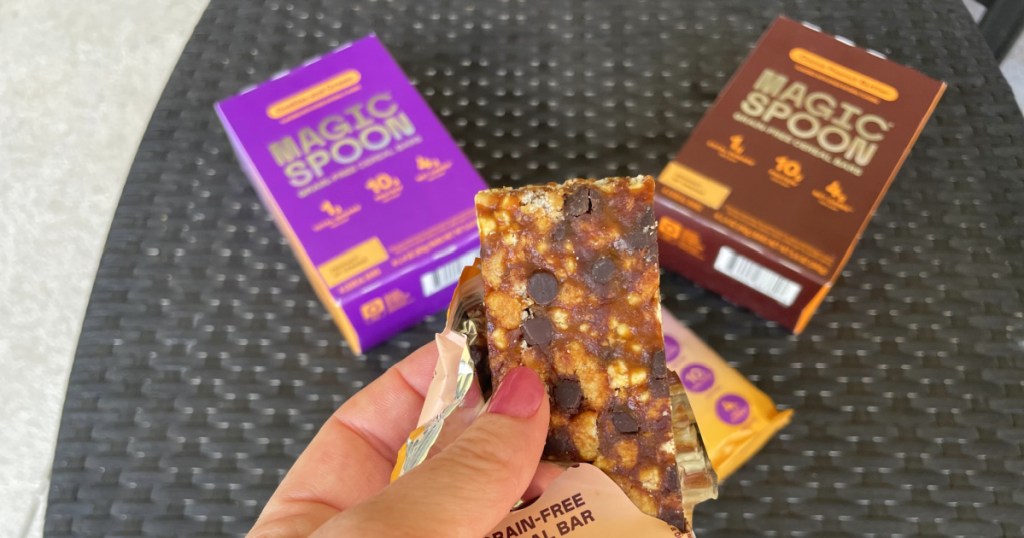 Magic Spoon Cocoa Peanut Butter Keto Cereal Bar Nutrition
Serving Size: 40g (1 Bar) | 130 Calories | 6g Fat | 17g Total Carbs | 6g Fiber | 1g Sugar | 7g Allulose | 4g Net Carbs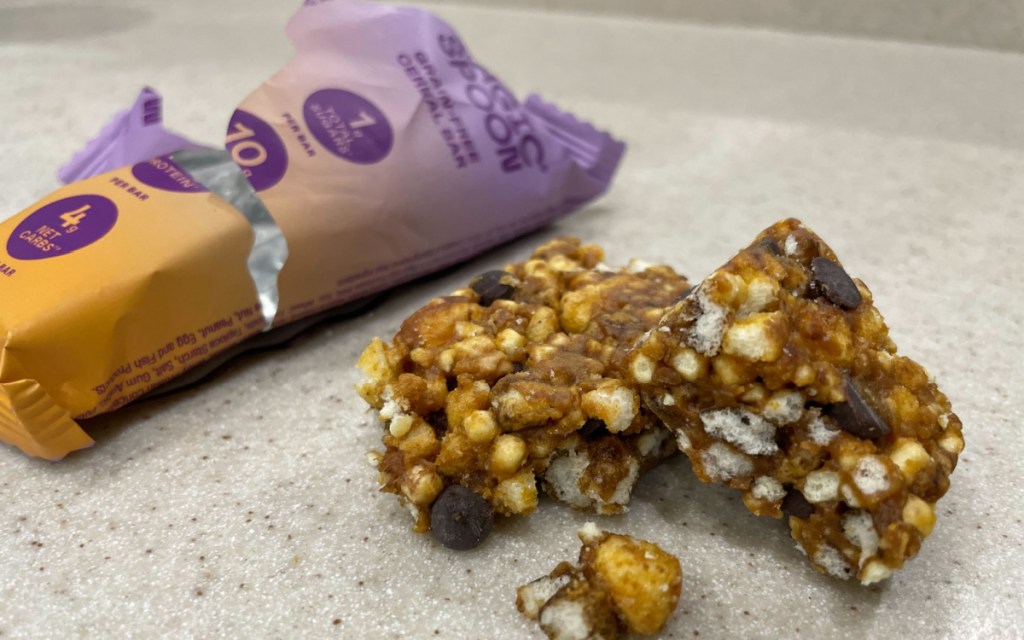 Magic Spoon Cookies and Cream Keto Cereal Bar Nutrition
Serving Size: 40g (1 Bar) | 130 Calories | 7g Fat | 17g Total Carbs | 6g Fiber | 1g Sugar | 7g Allulose | 4g Net Carbs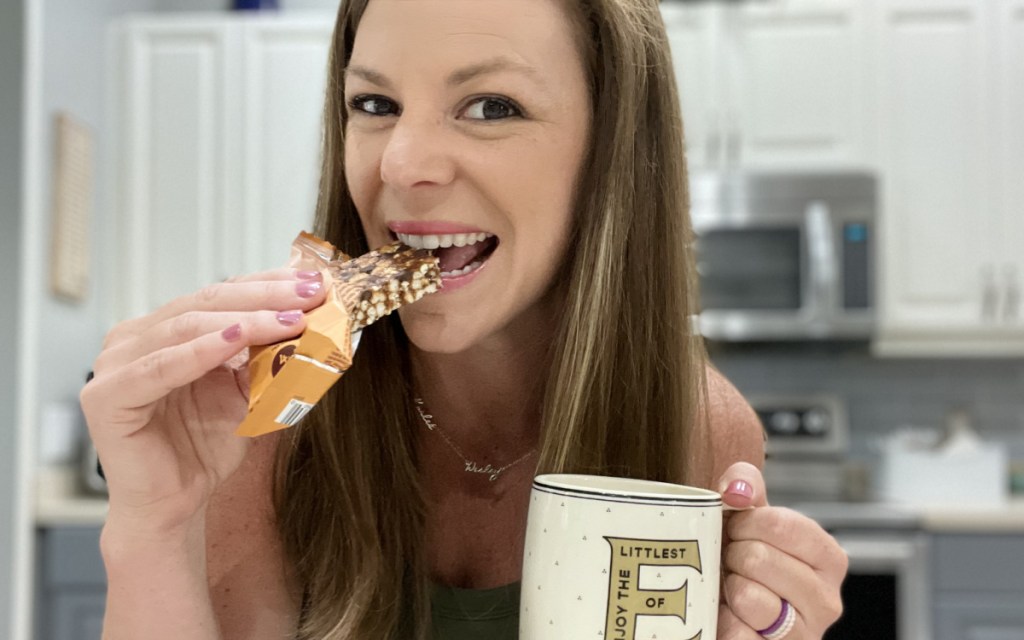 I can't get enough of these keto cereal bars!
It's such a relief to be able to indulge in a cereal bar that isn't filled with complete junk or a ton of sugar, but is still super filling! We're thrilled that Magic Spoon decided to make these keto snacks permanent. Let us know if you've given them a try yet!
And don't forget to use code HIP2KETO for $5 off!
---
We LOVE Magic Spoon Cereal, too!