Have Green Chef Keto Meals Delivered to Your Doorstep…. AND Save $90!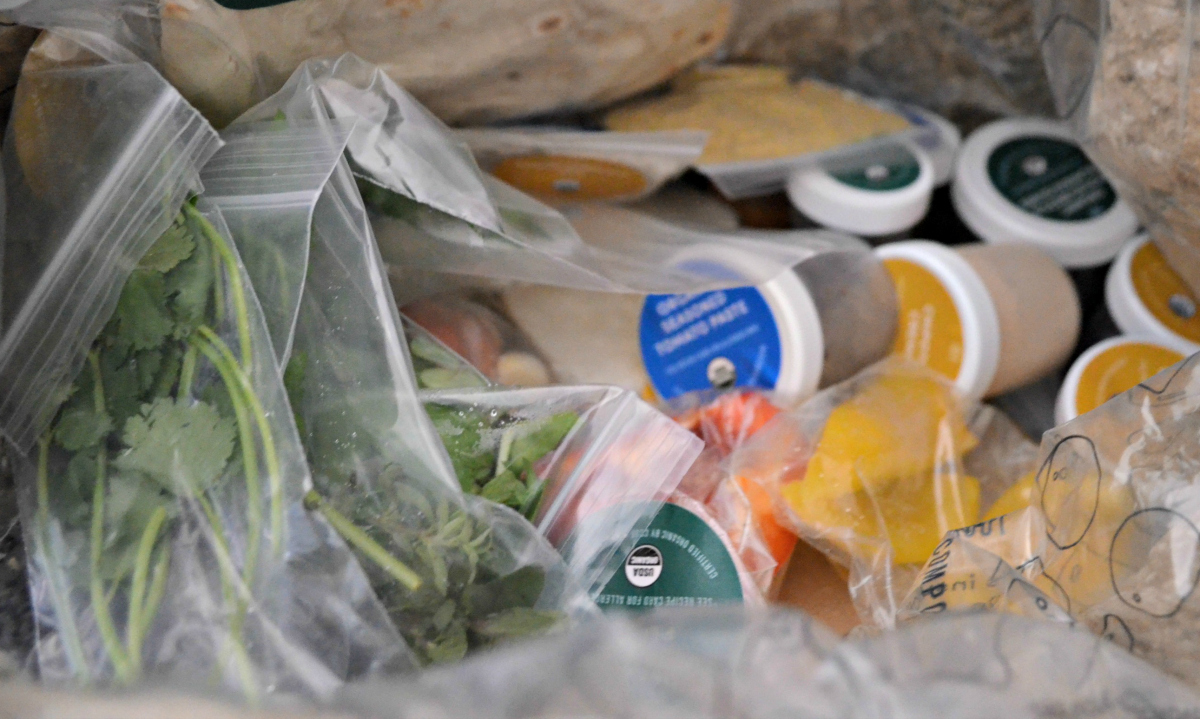 Fresh, keto meals delivered right to your door!
If you are looking for easy, keto-friendly meals without a lot of planning, Green Chef offers a Keto Plan that may be perfect for you! Green Chef is a meal delivery service that's super simple to use, and it takes no time at all to scroll through their keto meal options to decide what you'd like to make in the coming weeks.
It's SO nice to be able to skip the grocery store, have all the ingredients for multiple dinners delivered to your door, and whip up yummy, keto meals in about 30 minutes.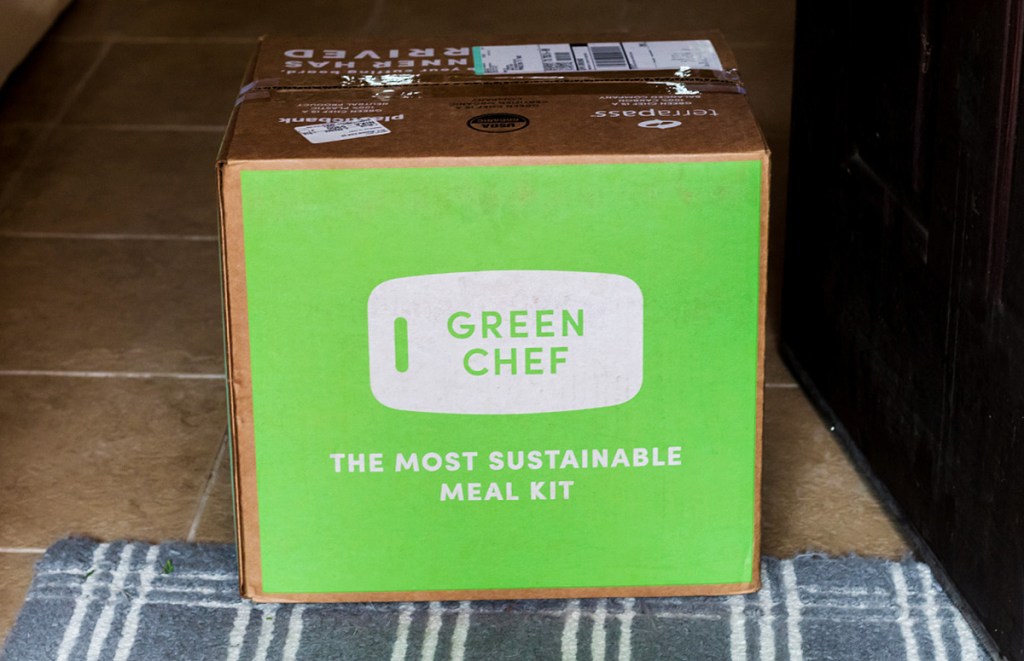 With Green Chef's Keto plan, you could be dining on crisp coconut-breaded chicken fingers with curry aïoli, juicy pork chops seasoned with rosemary and mustard-caraway spices, or a savory steak fajita salad! YUM!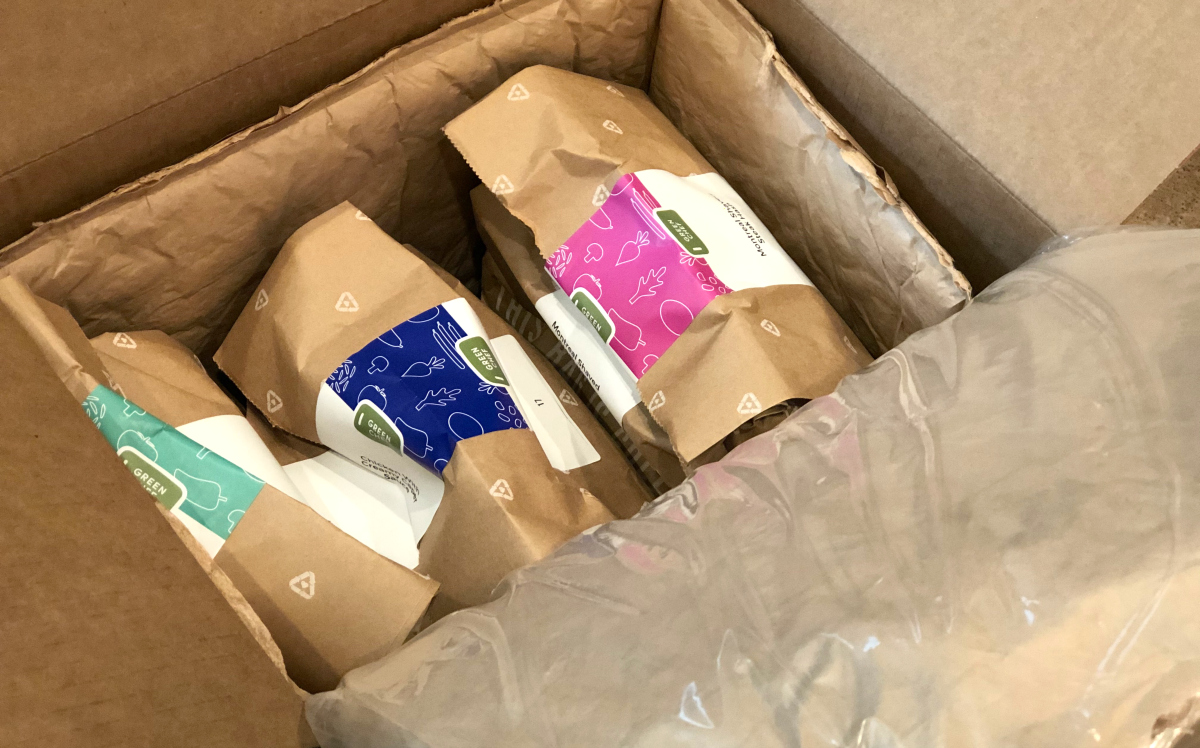 How does Green Chef work?
Green Chef packages all of the keto ingredients with insulated liners and cold packs so they'll remain cold & fresh until at least 10 pm on the day of delivery. Once your box arrives, just transfer the contents of the box to the refrigerator, and your ingredients will remain fresh for that week.
Also, Green Chef allows you to choose three recipes per week with the following plans: 2-Person Plan (6 total servings), a 4-Person Plan (12 total servings), or a 6-Person Plan (18 total servings).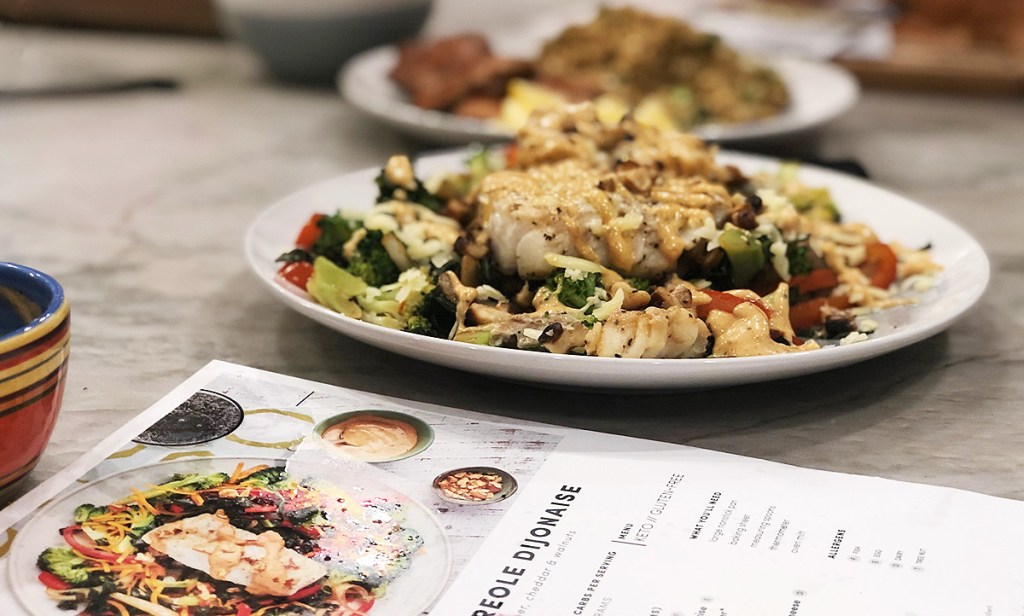 What's the catch with Green Chef?
When you sign up for Green Chef, you'll be automatically signed up for weekly meal delivery. Once a week, Green Chef will create an order for you unless you've either requested a skip or canceled your account. Skips and edits must be received by noon seven days prior to your scheduled delivery day.
There is NO commitment, NO Contract, and your membership can be canceled at ANY time!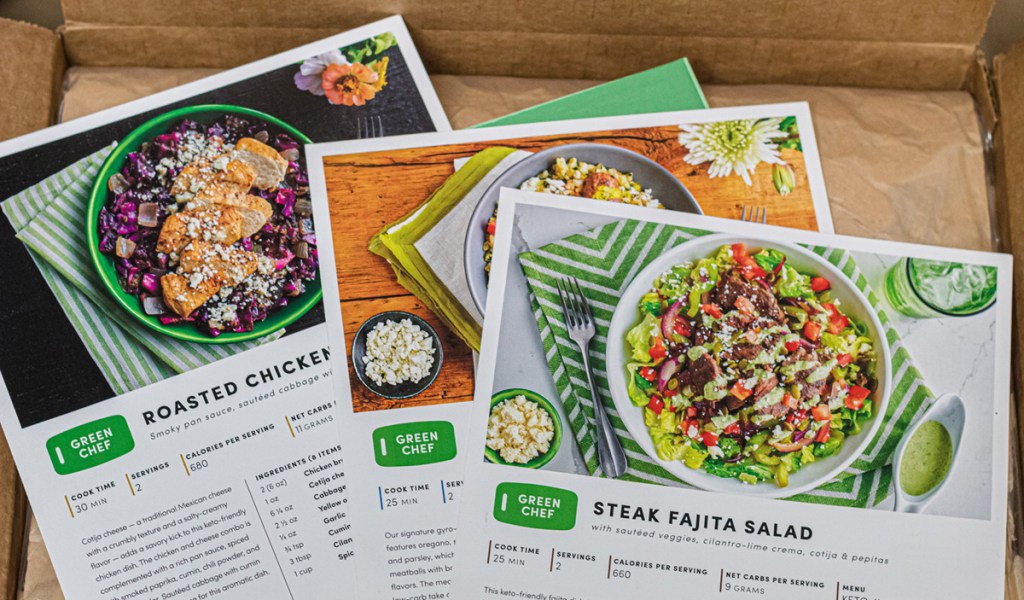 Even better, you can score a tasty Green Chef deal for a limited time:
Get a whopping $36.01 off your first Green Chef order, $20 off your 2nd, $15 off your 3rd, and $10 off your 4th order, plus FREE shipping ($8.99 value) on your first box for a total of $90 in savings – no promo code needed! Be sure to look for the pop-up window, enter your email address, and the $90 discount will be applied to your account!
This means you can score the 2-Person Plan (3 recipes/week for 2 people) for just $5.99 to $6.99 per serving.
---
To give you an idea of the keto dinner options available, here are the three Green Chef keto meals I received recently:
Steak Fajita Salad: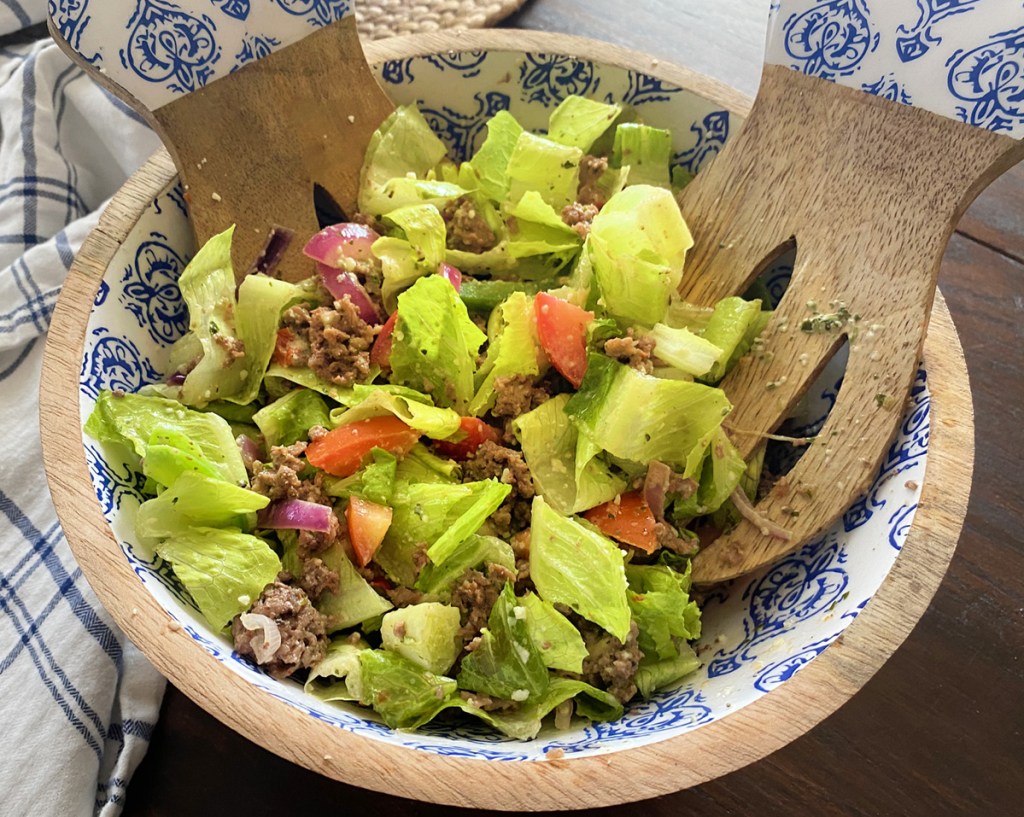 This salad was the perfect amount of shaved steak and greens. The steak was seasoned perfectly and the dressing that is served with this salad is delish! The recipe had easy-to-follow directions, and I love the fact that they have the portions sorted out for you already. I'm used to cooking in abundance and this personally helps me cut back on the waste.
---
Roasted Chicken with Cotija Cheese: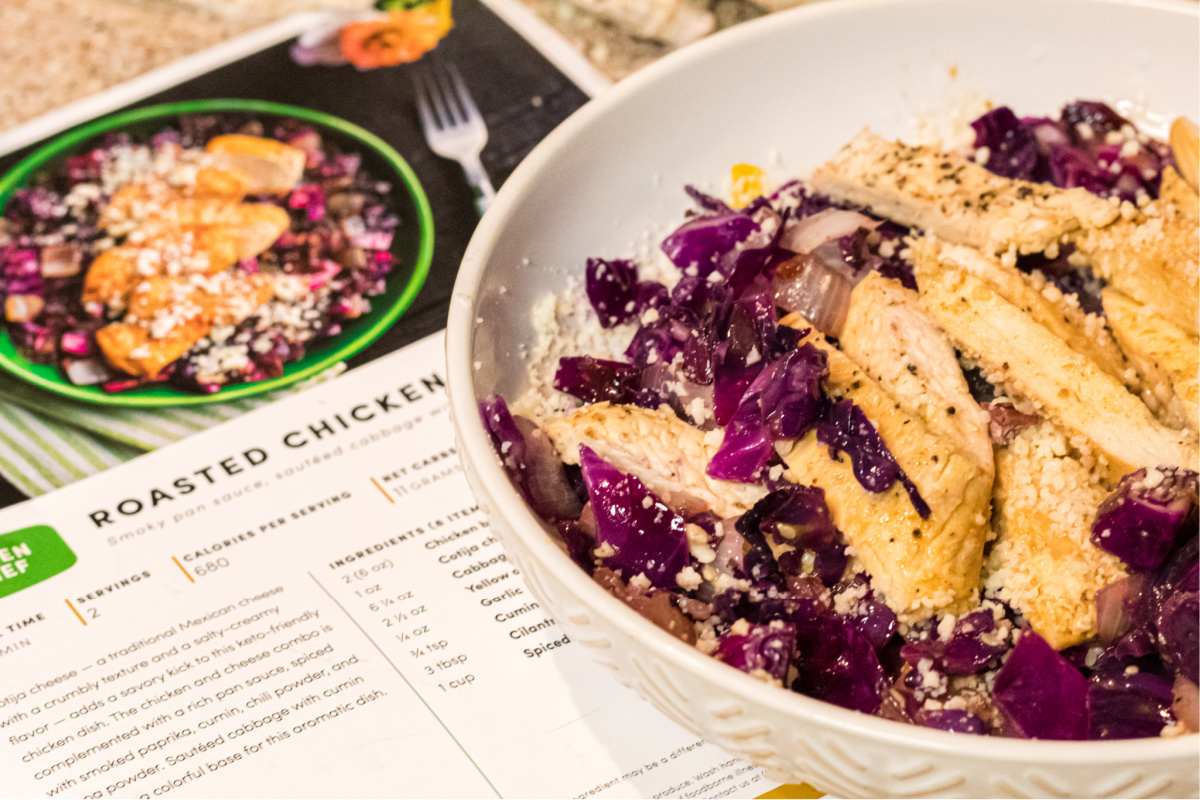 When picking my dishes I wanted to pick one dish that had me step outside my comfort zone a little. I don't often cook cabbage, but this dish ended up being my favorite! I love cotija cheese so I put a little extra on ours. YUM!
---
Mediterranean Pork Meatballs: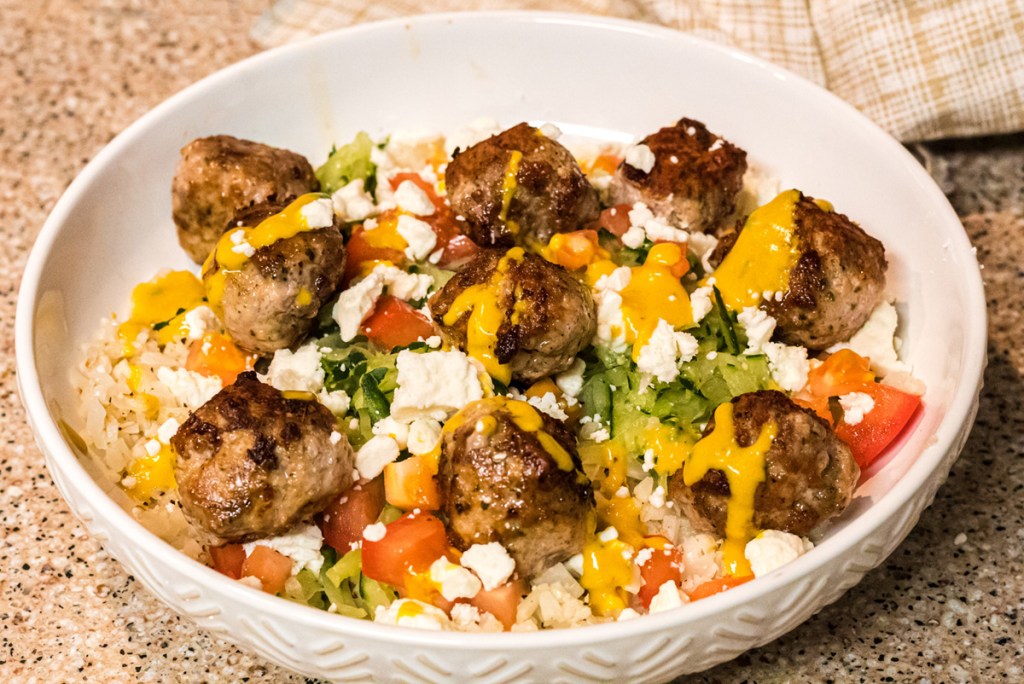 This dish here had so much flavor going on that we gave this a 10! Now if I'm being honest, I will say the directions on this stated it made 14 meatballs, and I only got 9 meatballs out of it, but that was plenty for dinner. I was hoping to have a few leftovers but that did not happen. The bowl was wiped clean.
---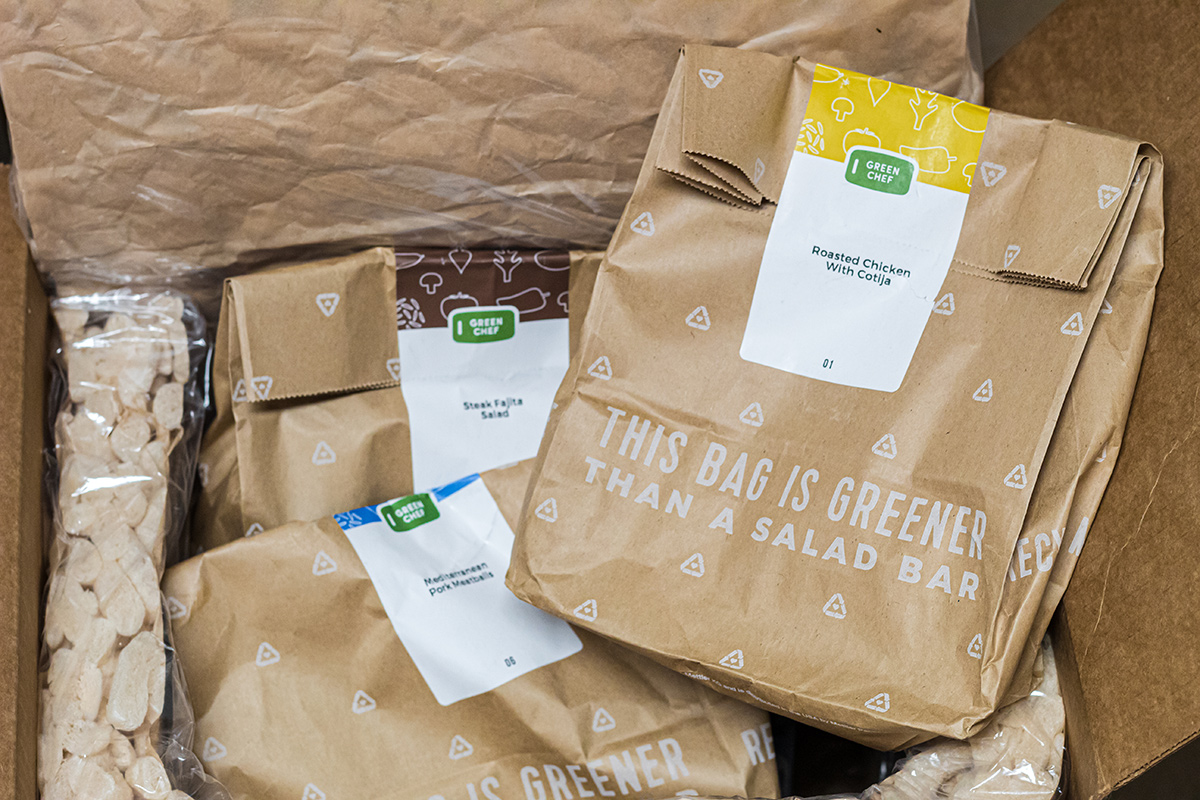 Some of my favorite perks of ordering through Green Chef:
Each carefully packed Green Chef box contains fresh, pre-measured ingredients, and easy-to-follow recipes for balanced dishes.
Many of the ingredients, from chopped veggies to homemade sauces are pre-prepped saving me even more time in the kitchen.
The dishes are unique and get me to step outside of my comfort zone a little. Plus, it lets me explore new keto ingredients and use them in future recipes.
To be truly "green", all of their packages are made from recycled, reusable, and/or compostable materials. 🌎
---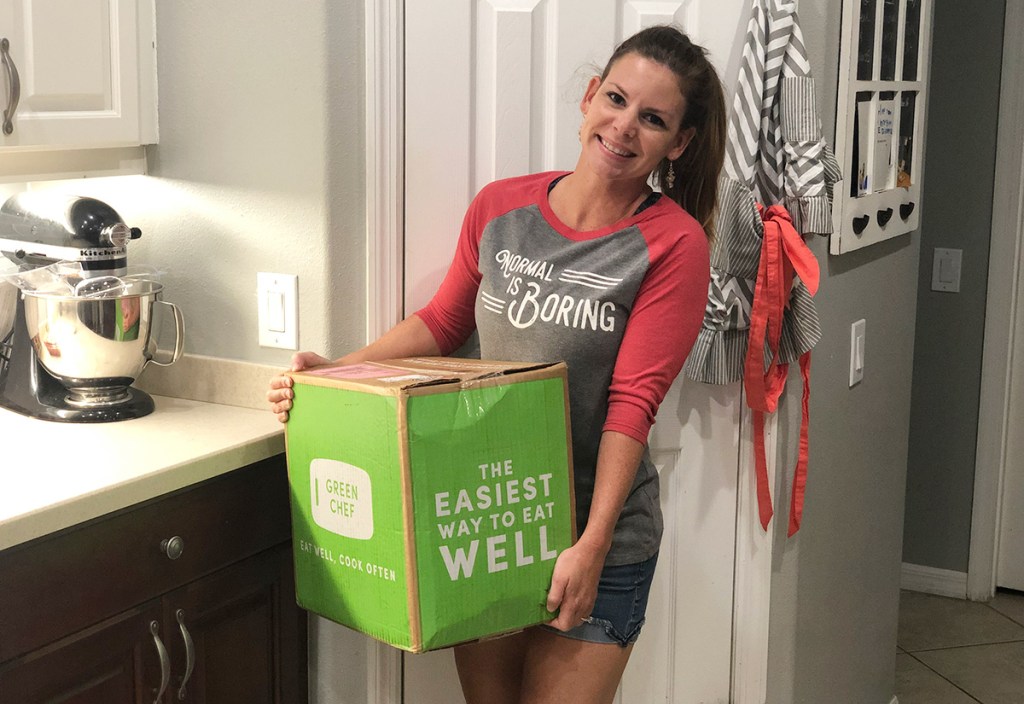 Check out these Green Chef reviews from my fellow team members:
"All in all, I thought this was an AMAZING subscription box. Everything was super fresh and high quality. I hate when I get boxes and I feel like you have to cook everything that day because produce will go bad. All meals were explained on their cards perfectly. I am a huge fan of always trying new things and Green Chef has a ton of keto-friendly options. I would highly recommend Green Chef's meal box to anyone."
---
"Very high-quality, organic ingredients! I like that Green Chef's meal kits include everything you need to make a delicious keto-friendly recipe! You do have to be in the mood and have time to chop a few veggies and cook, but it's not hard. I also appreciate the opportunity to cook something new I may have never made before. I have been super impressed with the meals, the variety of ingredients, and that I'm much more motivated to do some cookin'!"
---
Need meal inspo? Browse all of our yummy keto recipes here!