Low-Carb Chocolate Truffles are Here (Sea Salt, Mint, Raspberry, & Dark Chocolate Flavors)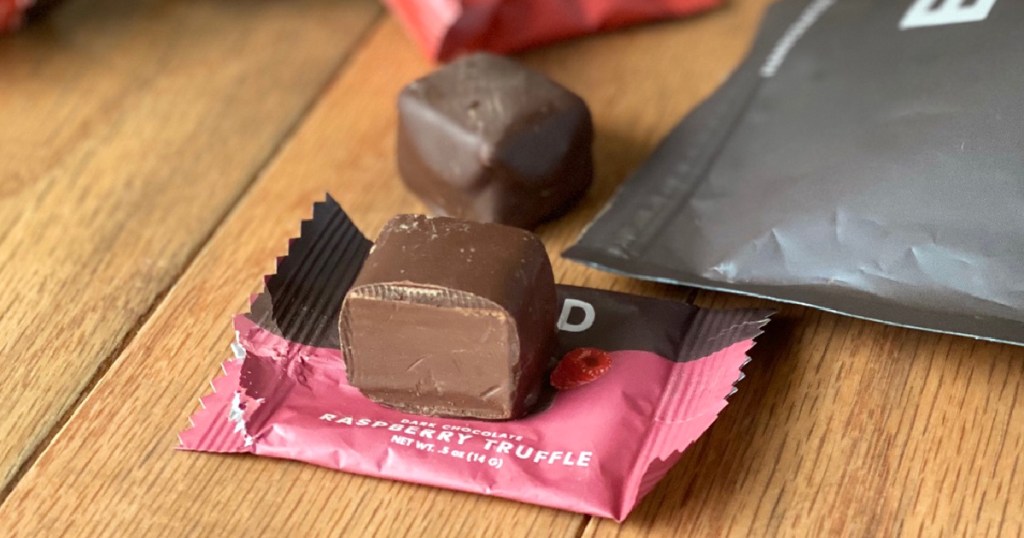 ERND keto chocolate truffles are the cure-all for keto chocolate cravings!
Valentine's Day is right around the corner, but that doesn't mean you have to wait until February 14th to dig into some rich, decadent chocolate treats.
ERND truffles aren't just ridiculously delicious, they're completely sugar-free AND so low-carb. It doesn't get much better than that!
---
Here's why these keto-friendly chocolates are one of my new favorite low-carb desserts: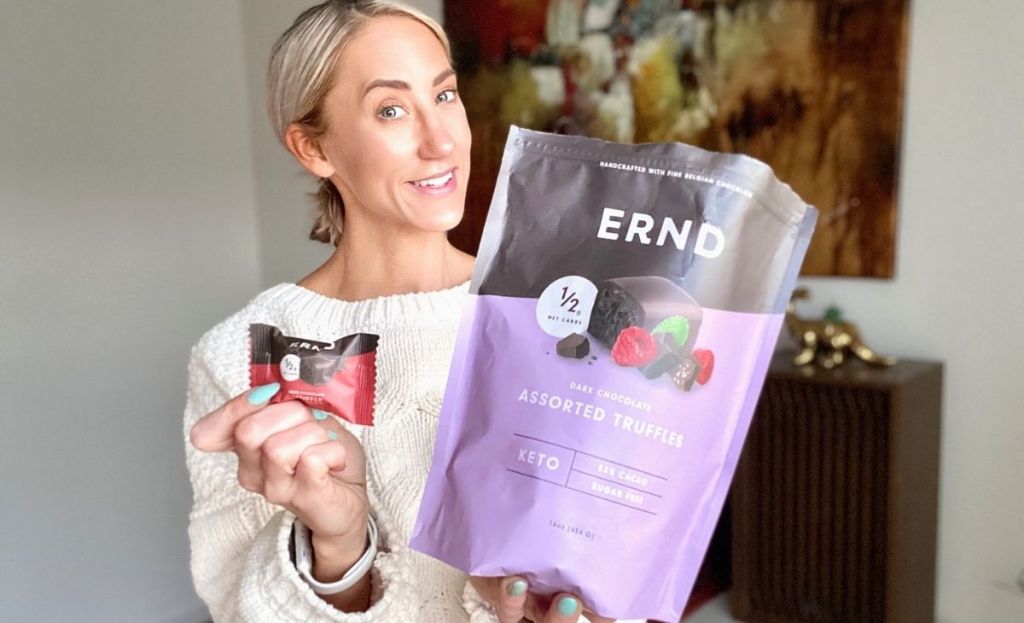 ERND Keto Chocolate Truffles come in a variety of tasty flavors.
Why settle for just one chocolate truffle flavor when you can have 4?! If you're like me and get excited about those fancy boxes of chocolates that come with an overwhelming assortment, then you'll get excited about ERND's selection.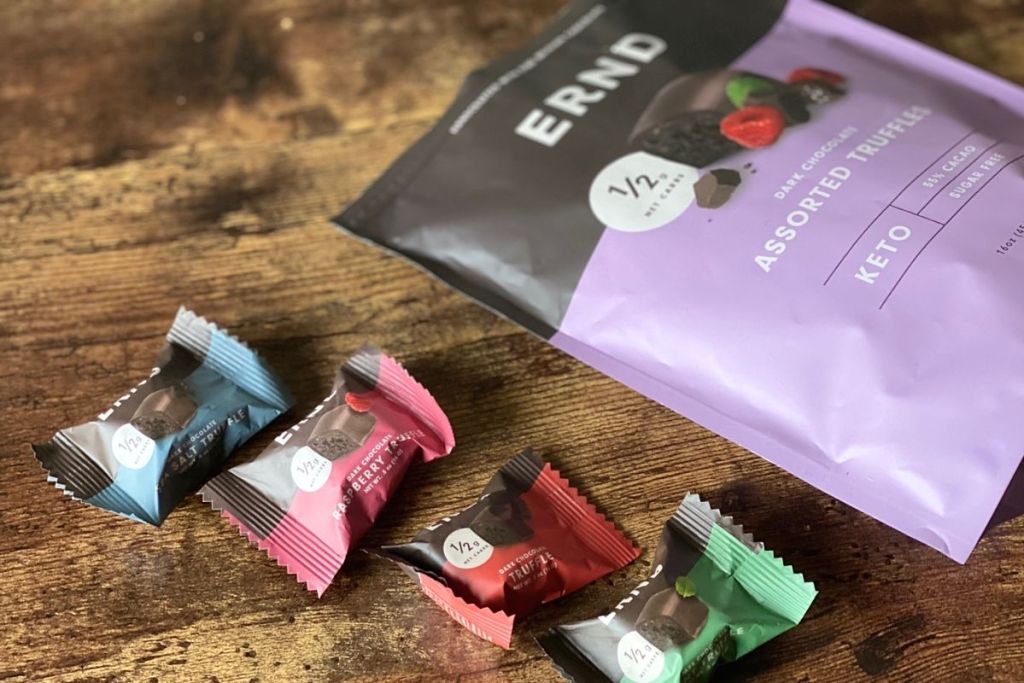 If you're in a fruity mood, try the light and refreshing raspberry truffles (my personal favorite). If you're in the mood for something simple, go for the original dark chocolate truffles. If you're feeling fancy, the sea salt or mint chocolate truffles certainly won't disappoint. If they all sound heavenly delicious, just get yourself an assortment of all the yummy flavors!
---
They contain less than 1 carb per truffle!
It's not often you find keto desserts that have less than 3-4 carbs in them and still taste good, so you can imagine my excitement when I discovered that ERND keto chocolate truffles contain only 1/2 a carb per piece (although I wouldn't recommend eating a whole bag of them as the sugar substitutes can often cause digestive issues)!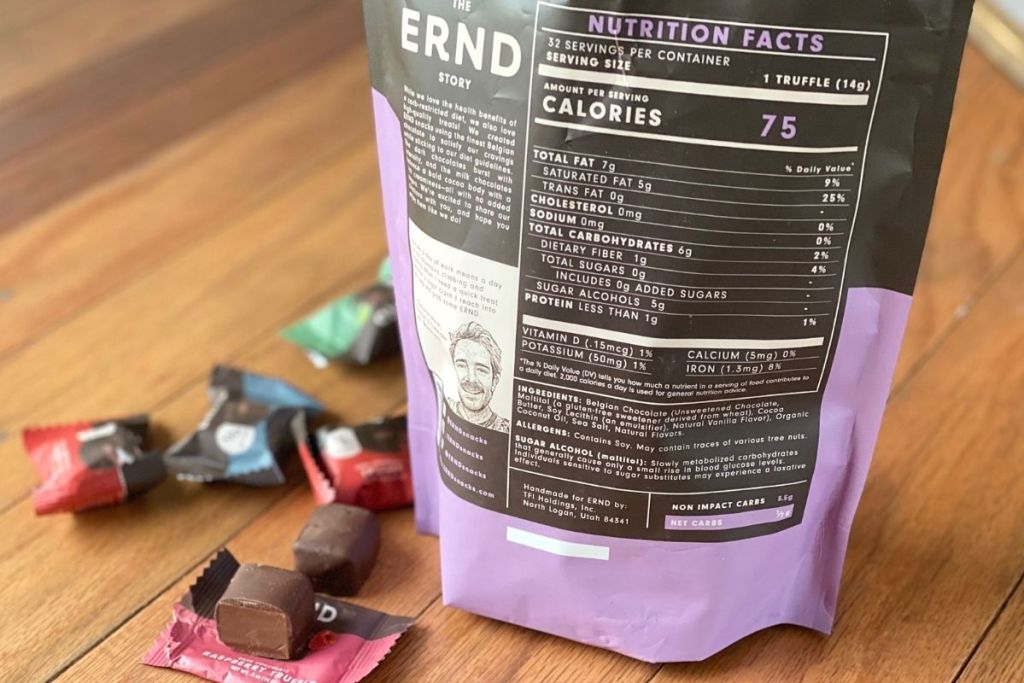 Serving: 1 truffle | 75 Calories | 7g Fat | 6g Total Carbs | 1g Fiber | 0g Sugar | 5g Sugar Alcohols | >1g Protein | 0g Net Carbs
Ingredients: Belgian Chocolate (Unsweetened Chocolate, Maltitol (a gluten-free sweetener derived from wheat), Cocoa Butter, Soy Lecithin (an emulsifier), Natural Vanilla Flavor), Organic Coconut Oil, Sea Salt Natural Flavors.
Disclaimer: Since these chocolates contain maltitol, they do fall into the "dirty keto" category, but we still think they're a great low-carb option when consumed in reasonable amounts.
---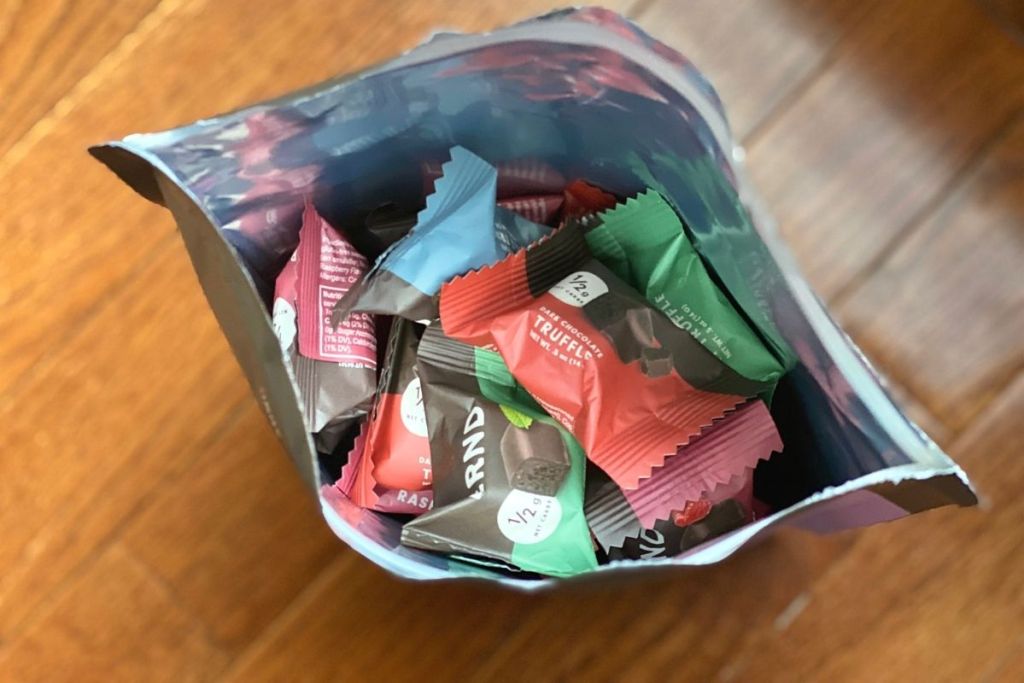 They're a quick and easy fuel source when you need a dose of fat.
There's nothing worse than the low-energy dips that occur when you aren't getting enough fat. Fortunately, ERND keto chocolate truffles pack a whopping 7g of fat in each little truffle. After a couple of bites, you'll be feeling better in no time!
They make a great pre- or post-workout snack when you need that boost, but don't want to feel too full. They're also ideal for on-the-go snacking since they're individually wrapped and you can easily grab a handful to throw in a purse or backpack. Just make sure you don't leave any in your car when it's hot outside because melting these tasty treats would be tragic!
---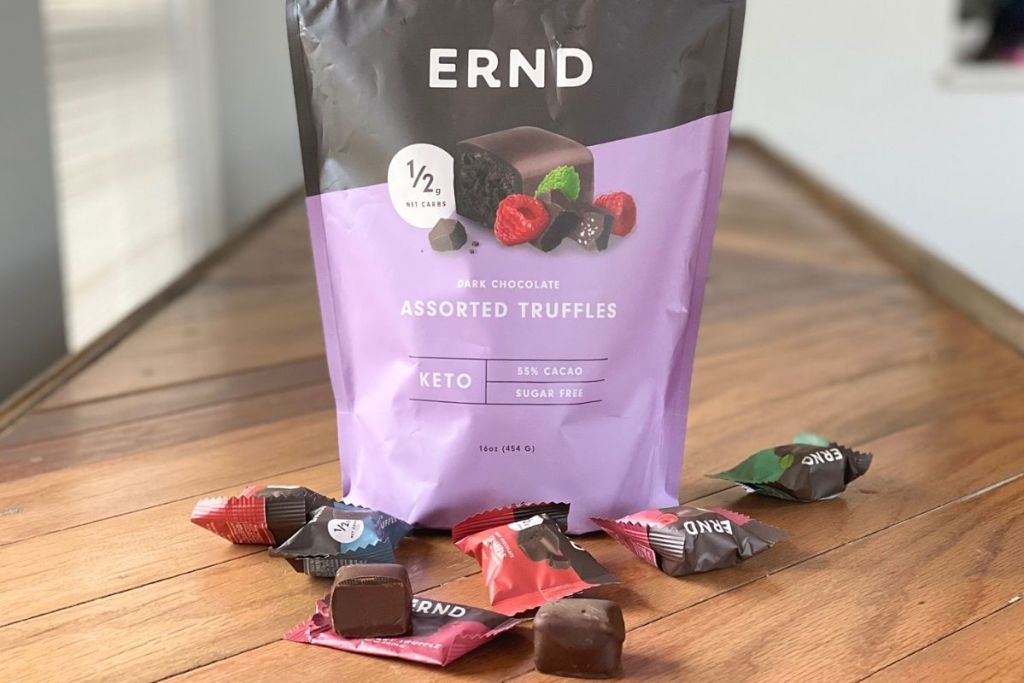 ERND Dark Chocolate Truffles are a great sugar-free candy alternative for kids!
Ever since I started embracing the keto lifestyle, I've been slowly incorporating healthier lower-carb foods into my kiddo's diets. Some are a major miss while others are a big hit.
When it comes to keto-friendly desserts, I learned very quickly that my kids are pros at pinpointing that fake sugar taste and won't touch the stuff once they realize that they've been "tricked" by mom with something healthier. It's safe to say ERND chocolates passed their test and they had no clue they weren't loaded with real sugar! 🙌
---
Stock up on the creamiest dark chocolate truffles and save on shipping!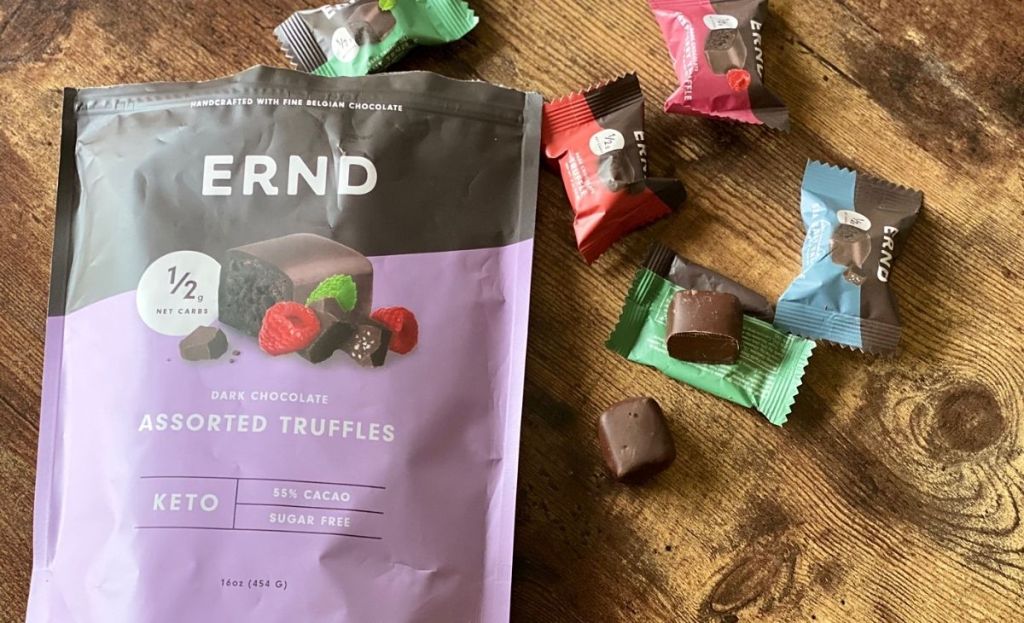 If you love these low-carb chocolates as much as I did, sign up for the ERND club so you can receive exclusive member discounts on products before the general public does!
---
Want more low-carb treats? Check out our list of the best keto candy alternatives!