Enlightened Seasonal Keto Ice Creams Are DELISH!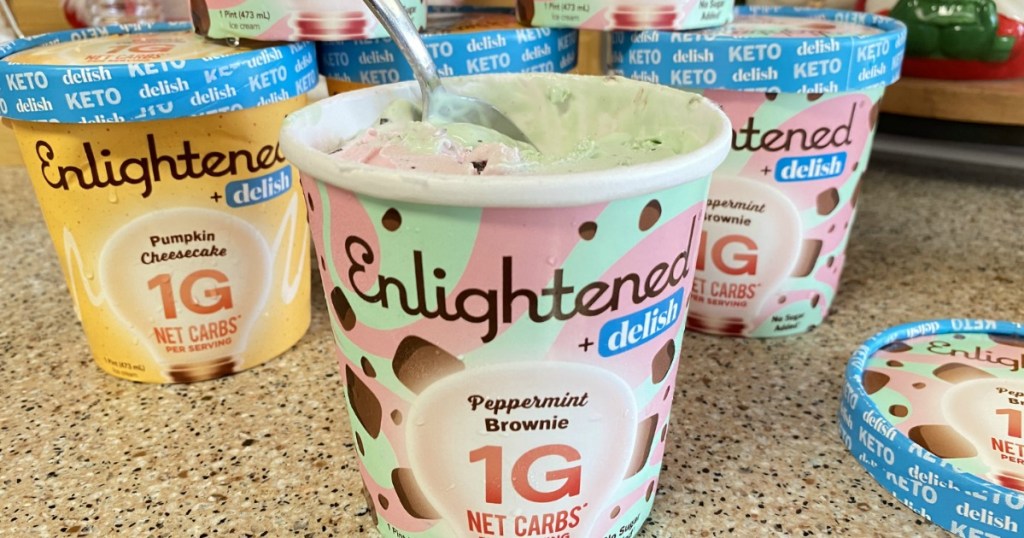 The holidays just wouldn't be the same without seasonal sweets from Enlightened!
Is there any better time of year to dig into a low-carb pint of Peppermint Brownie or Pumpkin Cheesecake ice cream? I think not! And not one bit of holiday grandeur was spared in the Enlightened Keto Fall Collection!
Whether you need help controlling that unrelenting sweet tooth of yours or you're planning to entertain low-carbers at Christmas, you can't go wrong with the delicious keto desserts from Enlightened! Better yet, read on for our exclusive promo code to save at checkout!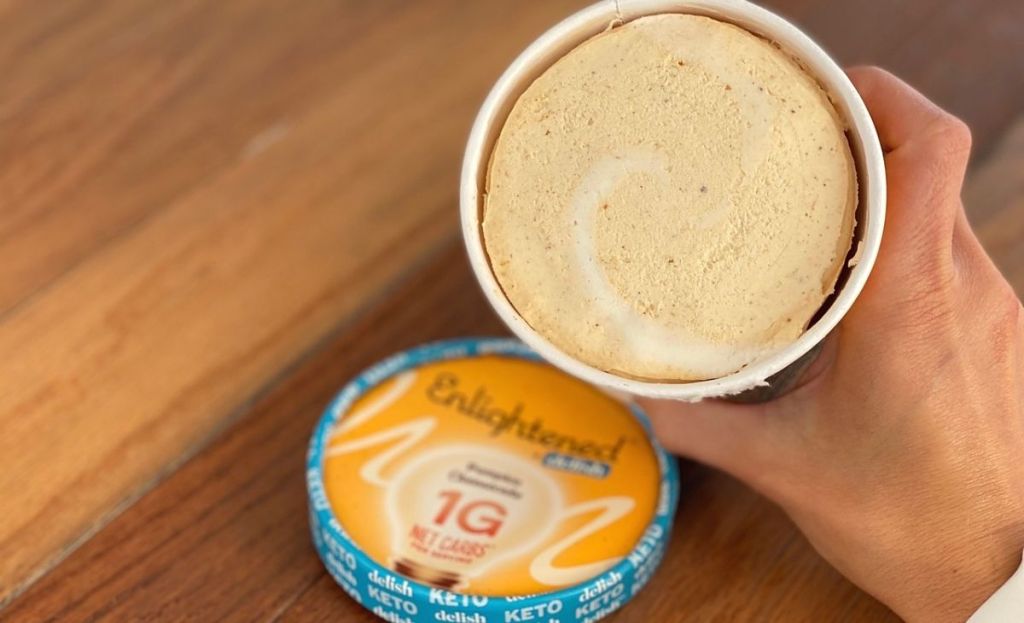 Each Keto Fall Collection Variety Pack contains 4 pints of Peppermint Brownie Ice Cream and 4 pints of Pumpkin Cheesecake Ice Cream so you'll have plenty of frozen goodness to enjoy over the holiday season. If you love Enlightened as much as we do, you'll want to get your hands on these limited edition goodies before they're gone!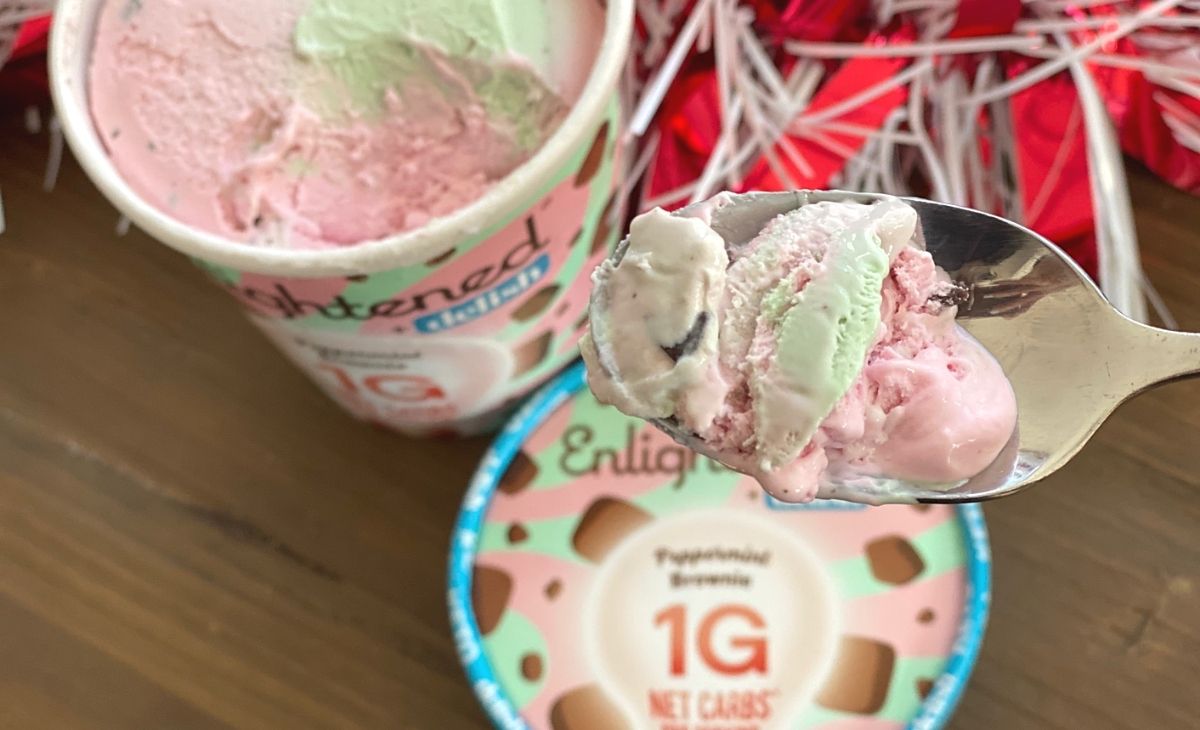 The Keto Peppermint Brownie Ice Cream is like Christmas in a pint!
If you love peppermint flavors, you're in for a real treat with Enlightened's Peppermint Brownie Ice Cream. It's creamy, minty, chocolatey, and so reminiscent of candy canes. It reminded me of mint chocolate chip, but with a lighter and fluffier consistency. I could easily eat an entire pint of this stuff in one sitting and you'll see why when you taste it for yourself!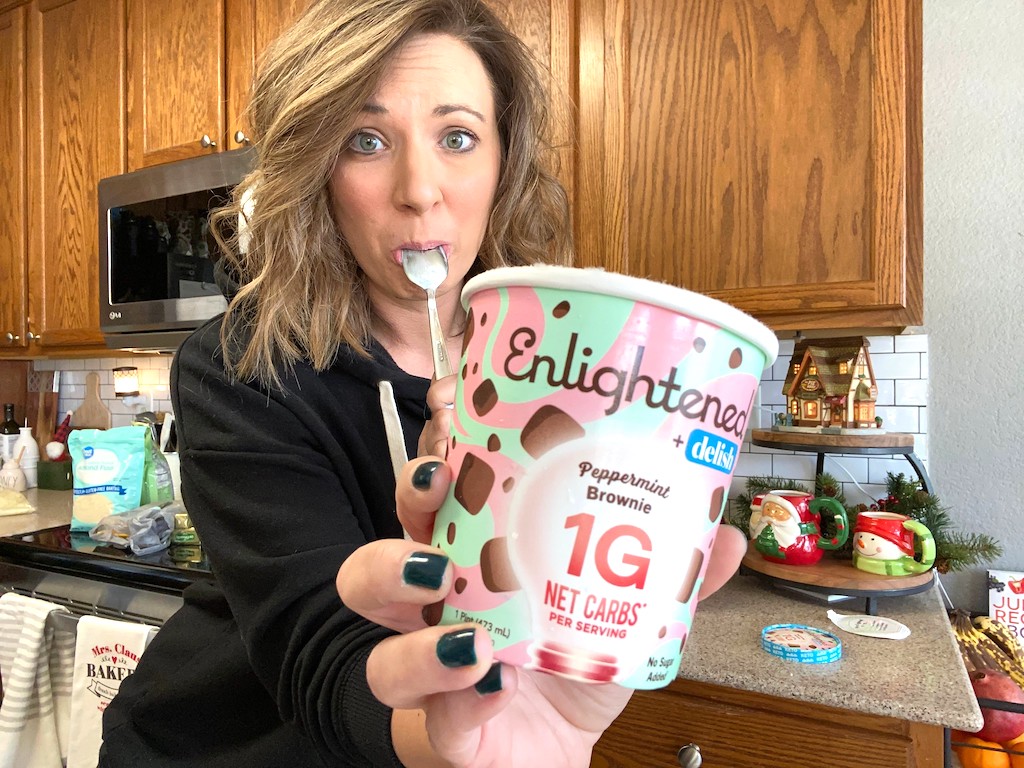 The addition of the gluten-free brownie dough bites makes the texture ten times better and hard to resist just one more bite. But hey, since there are just 4 net carbs in the entire pint, you've got nothing to feel bad about when you reach for more!
Serving Size: 1/2 cup | 150 Calories | 13g Fat | 11g Total Carbs | 1g Fiber | <1g Sugar | 8g Sugar Alcohols | 2g Protein
Enlightened's Net Carb calculation: 11g carbs – 1g fiber – 8g sugar alcohols – 1g allulose = 1g net carbs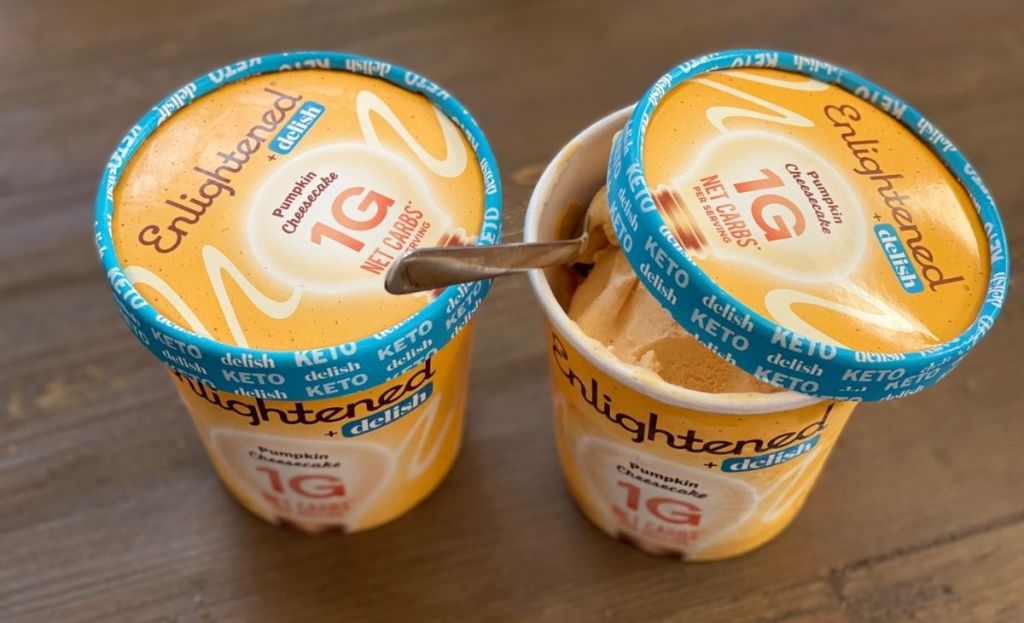 The keto pumpkin cheesecake flavor won't disappoint your taste buds either.
If you're not in the mood for peppermint, grab a spoon and a pint of Enlightened's Keto Pumpkin Cheesecake Ice Cream that tastes just like a fall dessert should! The pumpkin flavor is perfection and the swirls of cream cheese throughout couldn't compliment it better.
Serving Size: 1/2 cup | 190 Calories | 17g Fat | 14g Total Carbs | 3g Fiber | <1g Sugar | 10g Sugar Alcohols | 2g Protein
Enlightened's Net Carb calculation: 14g carbs – 3g fiber – 10g sugar alcohols = 1g net carbs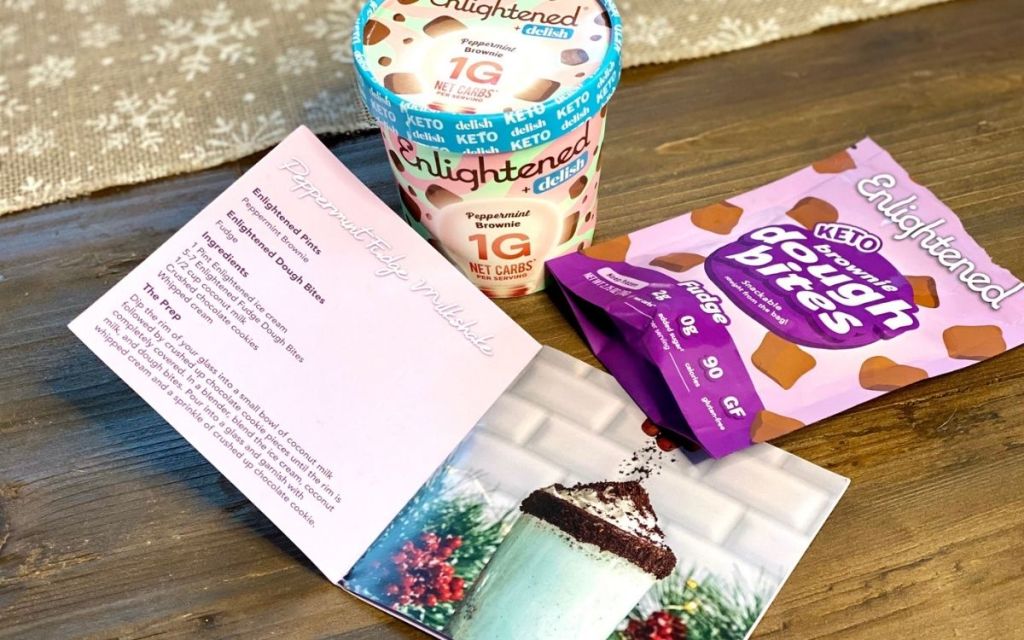 Want to take your Enlightened Keto Fall Collection desserts to the next level? Grab the blender and shake things up!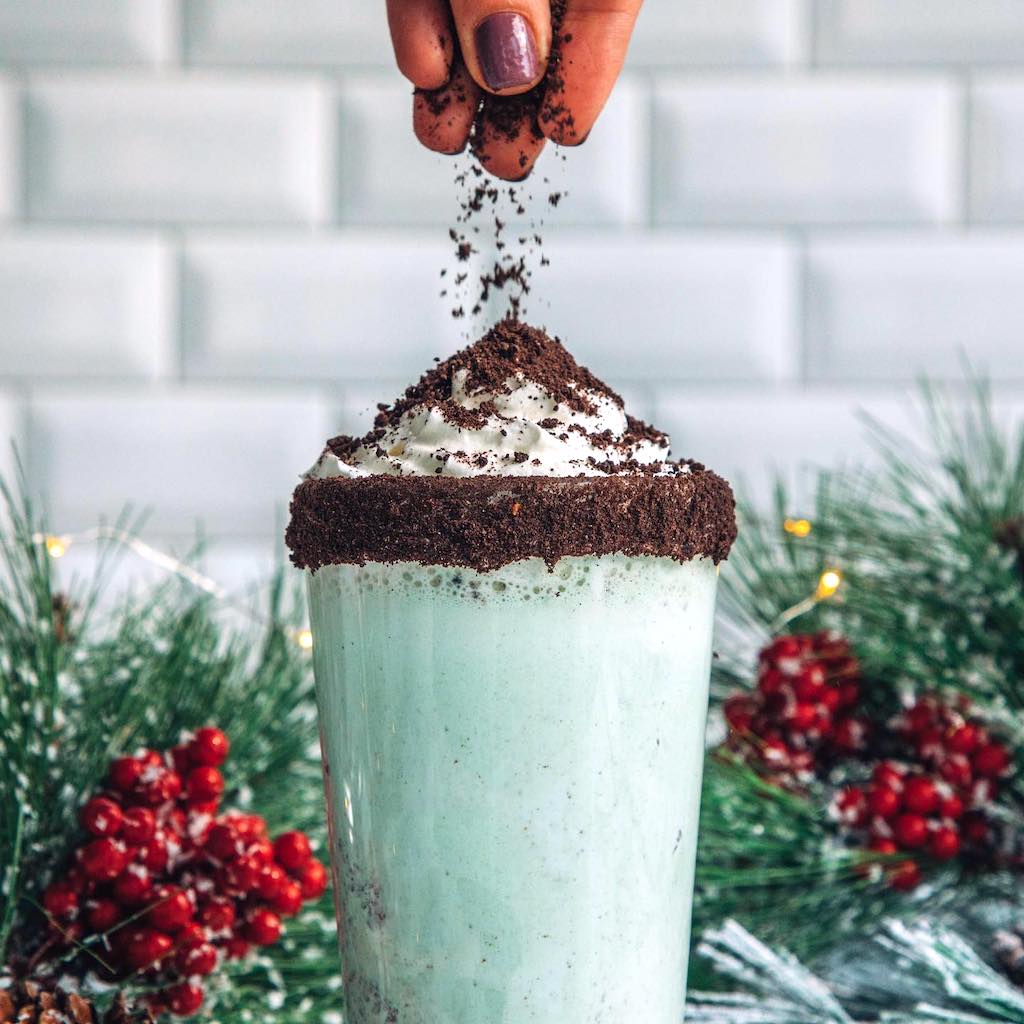 Enlightened Peppermint Fudge Milkshake:
1/2 cup coconut milk
Crushed chocolate cookies (keto-friendly, of course!)
Whipped cream
Dip the rim of your glass into a small bowl of coconut milk followed by crushed up chocolate cookie pieces until the rim is completely covered. In a blender, blend the ice cream, coconut milk, and dough bites. Pour into a glass and garnish with whipped cream and a sprinkle of crushed up chocolate cookie.
…can you say, "YUMMM!"
---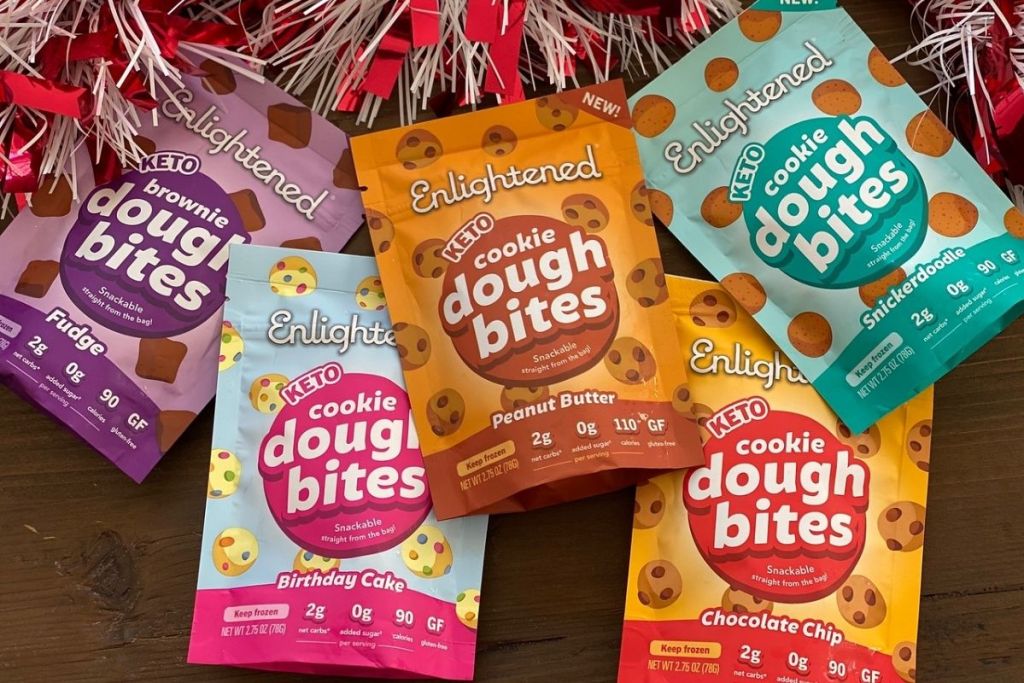 Need some low-carb toppings for your ice cream? Try the Enlightened Cookie Dough Bites!
Why stop at tasty keto ice cream? Make some more room in your freezer because you definitely don't want to miss out on these drool-worthy keto cookie dough bites!
They're the perfect bite-size pieces to add to a bowl of ice cream but they're equally delicious eaten by the handful. With yummy flavors like snickerdoodle, birthday cake, and fudge, you might as well get yourself the variety pack so you can try all 5 flavors!
---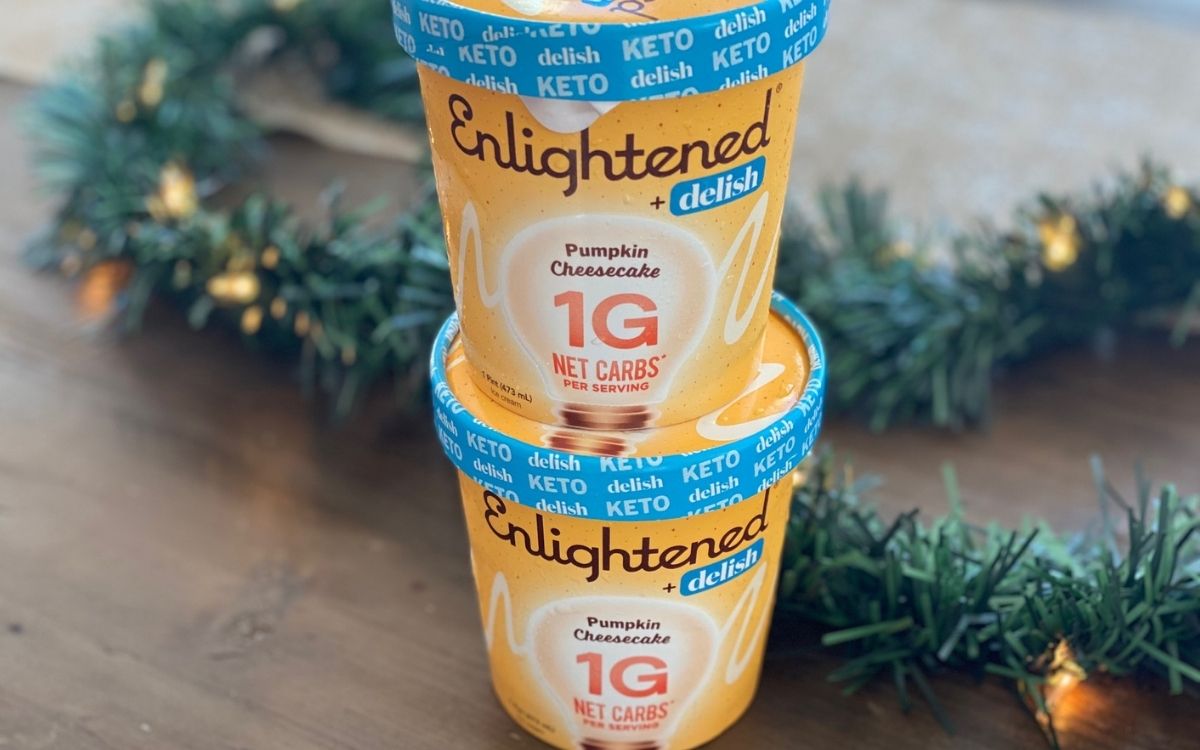 Before you go load up on Enlightened goodies, check out these awesome deals!
Use our exclusive HIP2KETO promo code to save 10% on any purchase + free shipping on orders over $50!
---