This is the BEST Keto Wine Around… (+ Get a Bottle for a Penny with First Order!)
Find out how to score a bottle of keto wine for just a penny!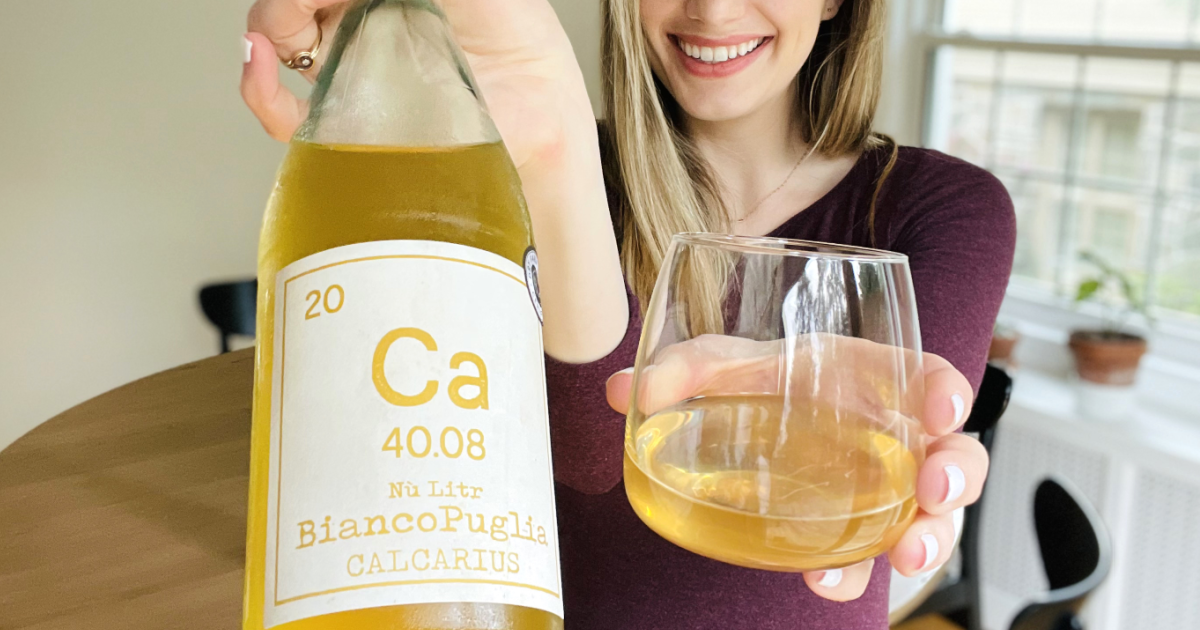 Cheers to game-changing keto wine! 🍷
Tasty keto wine does exist! Find out why we're loving Dry Farm Wines, its impact on your health, the planet, & how you can score a bottle for just a penny!
---
They offer the world's only lab-tested pure & natural wine club – truly a product any wine connoisseur can get behind. 🙌
More importantly, every single bottle of wine is keto-approved! 🤯
The owner of Dry Farm Wines, Todd White, is a keto expert himself and has followed a ketogenic lifestyle for several years now, which is what lead to the development of the company.
And, if having a fellow keto eater bring sugar-free and low alcohol wine to the market wasn't enough, Dry Farm Wines has taken it a step further with a sweet deal!
You likely already know most wines sold today are mass-produced & can include high levels of sugar, alcohol, and 76 FDA-approved additives. 😩
Plain & simple, pure, natural wine with little to no sugar is rare, so I love that Dry Farm Wines stands out from the rest and makes finding great-tasting, sugar-free wines as much of a breeze as drinking them! Better yet, their strict standards give you the confidence you need to love every bottle.
So, what can you expect from Dry Farm Wines?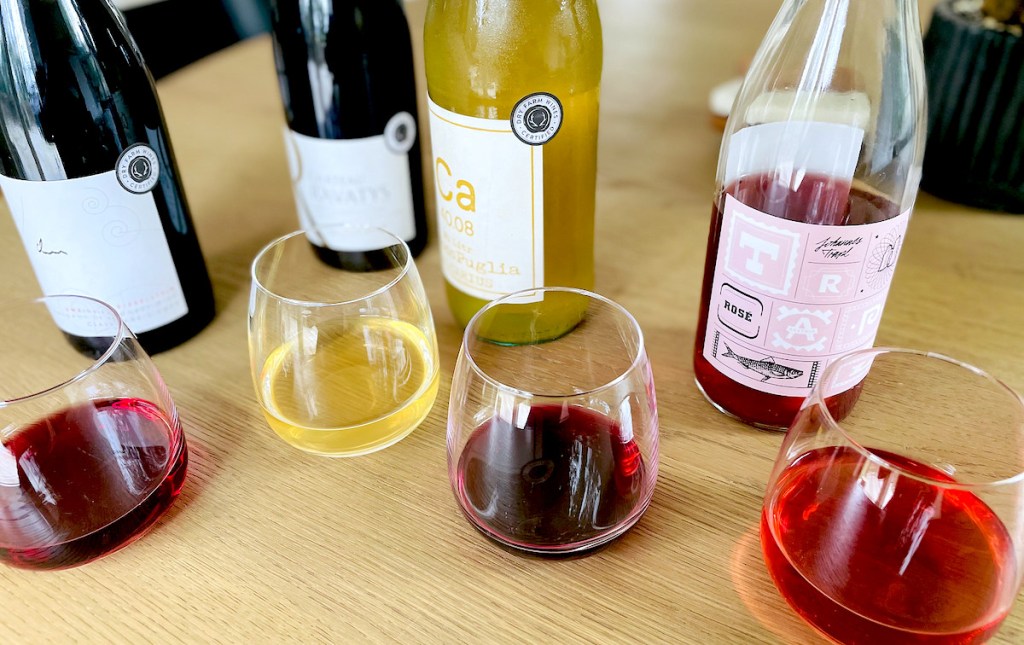 Each bottle of wine will come from an organically grown family farm (yay!) and every single one of them is independently lab-tested for purity (double yay!). You can also customize your boxes of 6 or 12 bottles of wine, receive different grape varieties (red, white, mixed, sparkling, or rosé), pick wines from a range of countries & regions, and choose various styles of wine.
Here are the high standards every bottle from Dry Farm Wines meets:
Friendly to keto & paleo
Organic/biodynamic
Lower alcohol (less than 12.5%)
Lower sulfites
Vegan
Sugar-free (<1g per liter)
Free of toxic additives
Hand-crafted/small batch
Old world international growers
Older vines
100% Wild native, yeast fermentation
No industrial additives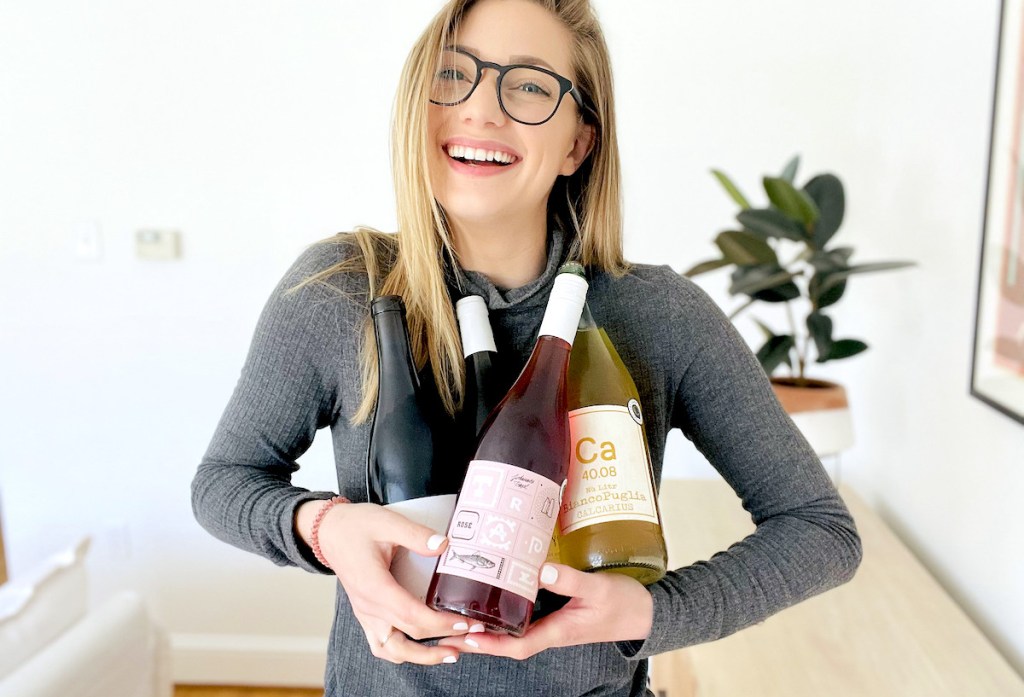 I absolutely LOVED my first box and couldn't stop telling all my friends and family about it (hence my brag post here). 😂 Plus, they were shipped & packaged so beautifully, they'd even make a great gift! 🙌
I believe in good wine that's good for you, so finding a company that makes shopping for keto-friendly wines incredibly easy was an amazing treat!
I've been hooked on keto wines ever since because you can seriously taste & feel the difference! 😱
Every single bottle I received tasted so fresh and crisp. I even noticed on late nights if I enjoyed 2 or 3 glasses after hours, I didn't experience the typical bloating or headaches I normally would with other commercial shelf wines. Game-changing, friends. 🙌
Surprisingly my favorite was the bottle of Rosé I received and I typically don't even like Rosé at all! It had such a perfect balance of dryness, crispness, and fruitiness – I was super impressed! And it has me confident in trying anything they have to offer!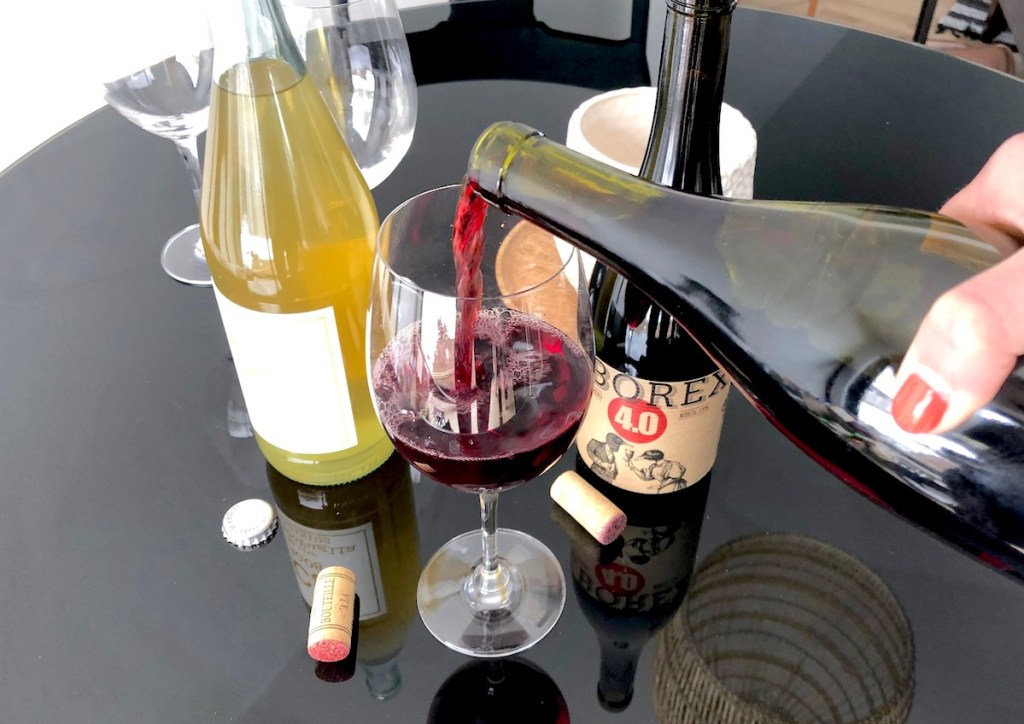 Here's what my Hip sidekick, Emily had to say about her Dry Farm Wines experience:
"I was a little skeptical that this wine is low sugar, but after reading the label saying it only had 0.4g residual sugar, I was in awe! You can really tell the difference too as the wine is clean, easy to drink, and even easier to wake up from the next morning. Yay for no headache or foggy feeling! Plus, grabbing an extra bottle for just 1¢ is a no-brainer. I can't wait to order again and see what new varieties they send next!"
---
They also have an incredible impact on our Earth. 🌎 ❤️
If you're not only searching for keto-approved wines to complement your lifestyle, you'll also be contributing to the positive impact they have on our beautiful Mother Earth when you purchase with Dry Farm Wines. 🥰
While it's something I would have never thought about on my own, I was blown away by how one company can make such a huge difference! By finding growers who respect nature, every bottle of Dry Farm Wines will encourage biodiversity, healthy soils, land preservation, and an emphasis on no irrigation dry farming – which in turn saves millions of gallons of water every year! 🤯
Even celebrities are backing the Dry Farm Wines family, & here's what some of them are saying:
"Dry Farm is the only wine my husband and I drink, and that is for a reason." – JJ Virgin, Certified Nutrition Specialist
---
"I love wine. [Dry Farm Wines] are low-sugar enough to be keto-friendly and don't have as much alcohol as the average bottle… I wouldn't go back to the old stuff for a second." – Halley Berry, Actress & Health Enthusiast
---
"Dry Farm Wines checks all the boxes in terms of being natural, low sugar, lower in alcohol, and incredibly delicious." – Dr. David Perlmutter, New York Times Best-Selling Author
---
"Dry Farm Wines cares about where the grapes come from, how they were farmed, and the quality of the soil. I'm such a fan and believer in what Dry Farm Wines stands for and I'm honored to be part of this family." – Kristin Cavallari, designer & best-selling author
Even if you receive a bottle you didn't like, they've got your back too.
With the Dry Farm Wines Happiness Promise, they'll replace or refund any bottle that isn't loved. No questions asked. No returns. No loopholes.
They know people get a bit hesitant with subscriptions, so it's important for us to mention that they give every member the ability to cancel at any time with no penalties.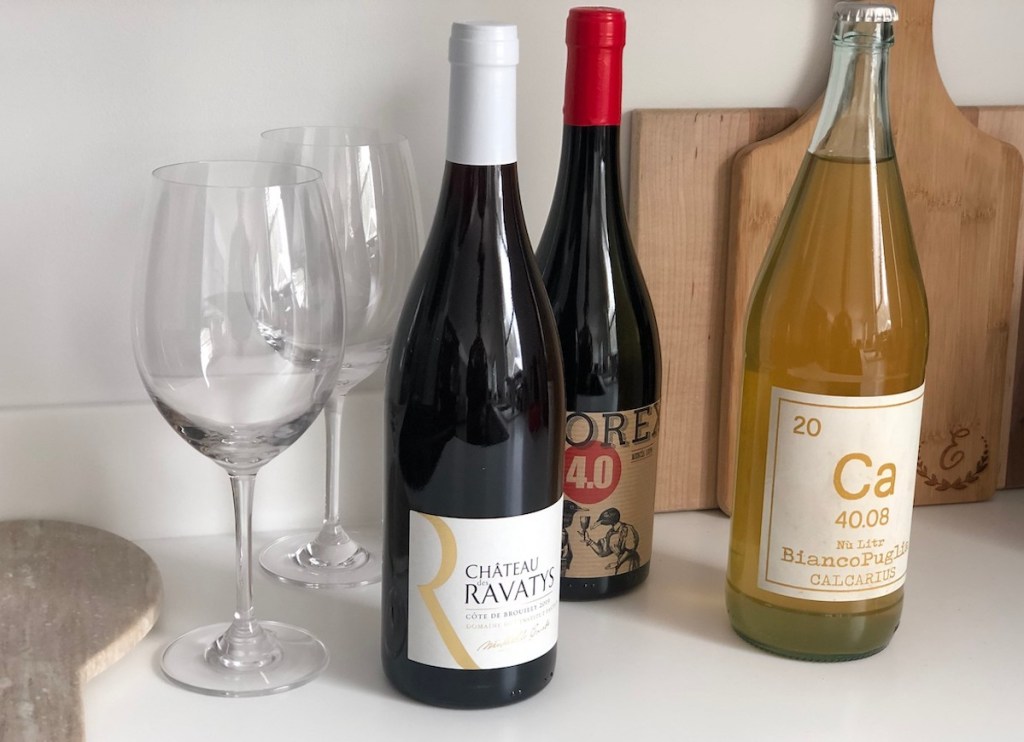 Ready to try Dry Farm Wines?! Check out how you can score our 1¢ bottle deal:
Final cost $171.01 SHIPPED – approximately $24.43 per bottle.
Final cost $323.01 SHIPPED – approximately $24.84 per bottle.
*Please note that by placing your order you will be signing up for a new Dry Farm Wines membership which can be paused or canceled at any time. Additionally, a 21+ signature is required upon delivery and if you aren't able to be home, they recommend shipping your box to your work address, neighbor's house, or local shipping store.
---
Make one of these low-carb recipes to complement your new wine.