Get Our Favorite Keto Electrolytes for 80% Less Than Pedialyte!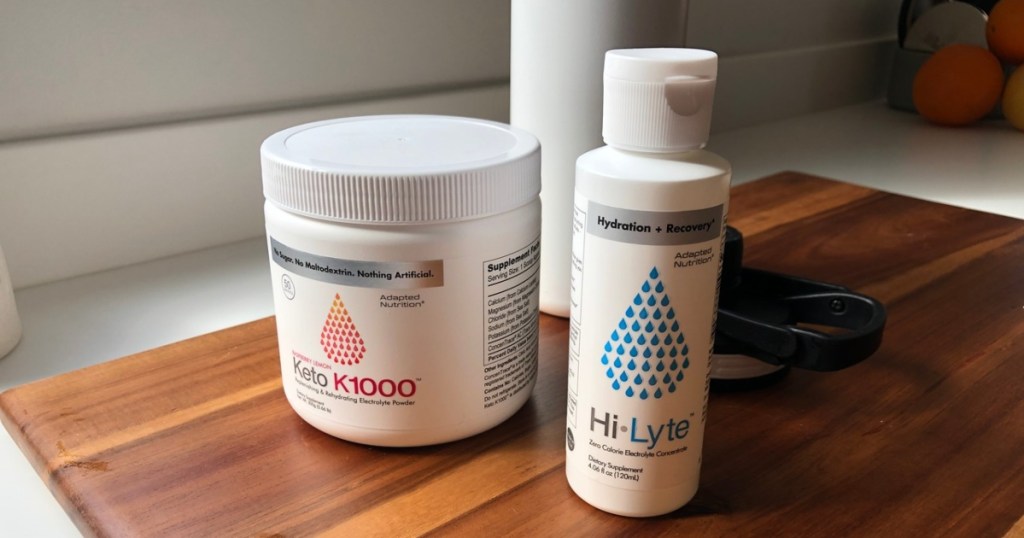 Save big on keto electrolytes with our exclusive promo code!
Staying hydrated is important for everybody, but anyone eating keto or following intermittent fasting will tell you that it's crucial for them to maintain a healthy balance of fluids and electrolytes for optimal health. Electrolytes are essential minerals like sodium, magnesium, and potassium that are vital to many of the body's key functions.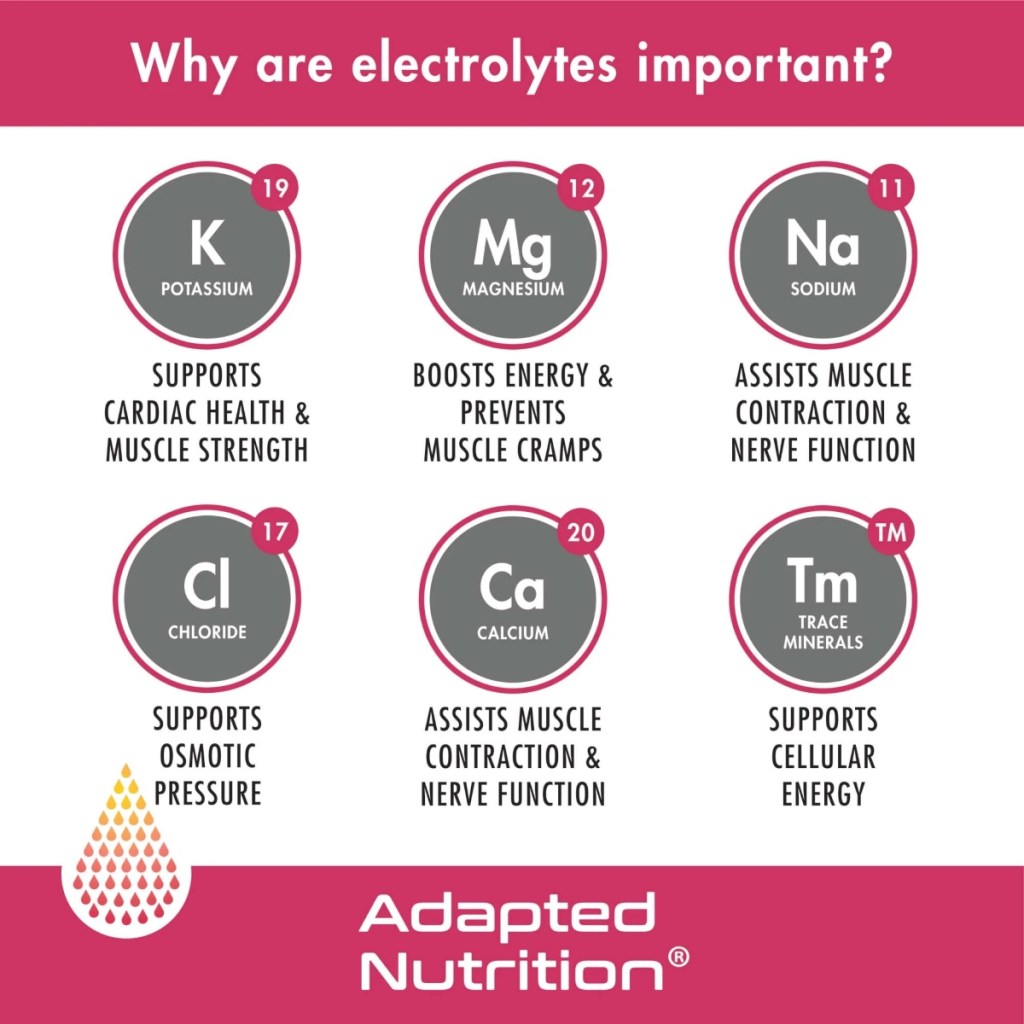 If you're working out, recovering from an illness (or a long night), or fasting, your electrolyte levels may be imbalanced. It's important to replenish your electrolytes to prevent dehydration. Many people would reach for a sports drink or a pediatric electrolyte solution to rehydrate, but those beverages can be loaded with added sugar, artificial ingredients, and other "dirty" components.
---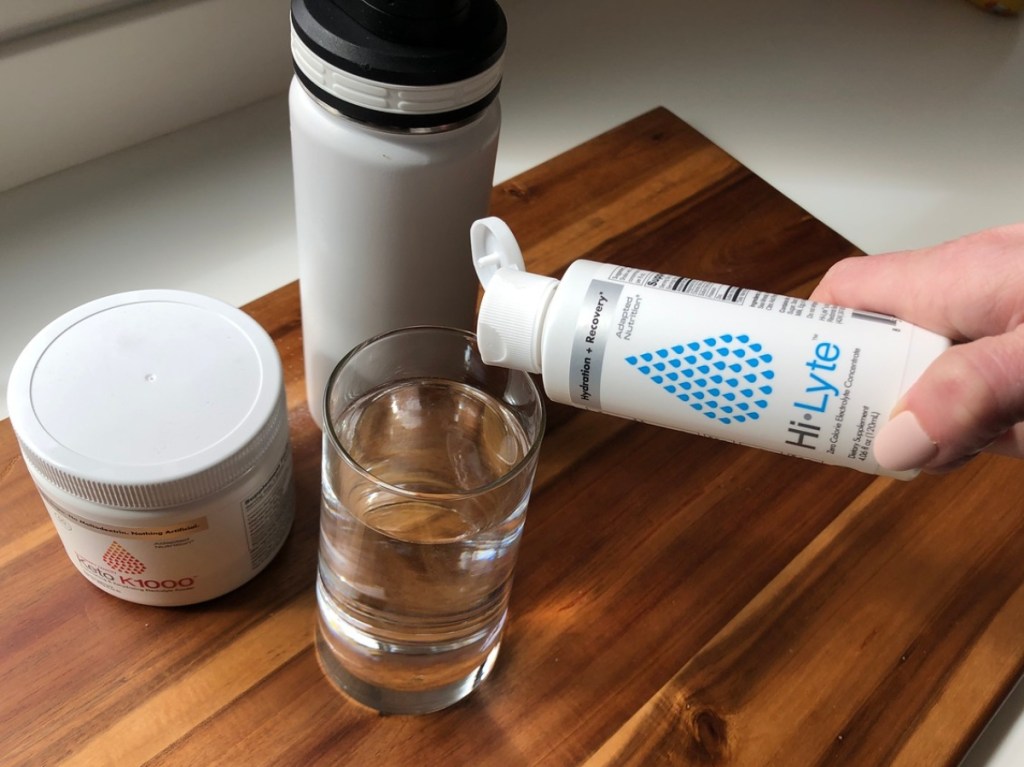 Adapted Nutrition created one of the first electrolyte supplements that won't spike your blood sugar, kick you out of ketosis, or break a fast. Their hydration products are extremely popular with keto peeps who use them to stay hydrated during a fast or fight the "keto flu."
I recently tried two of Adapted Nutrition's electrolyte products, and I can see why they have gained such a large following in the keto community. These are clean, science-based electrolyte supplements without added sugars, artificial ingredients, or fillers. Every single product the company makes is keto, low carb, paleo, and vegan-approved! Even better, they're all shockingly affordable – far more so than the sugary electrolyte solutions and sports drinks often used for rehydration.
Here is my honest review of Adapted Nutrition's keto electrolytes…
---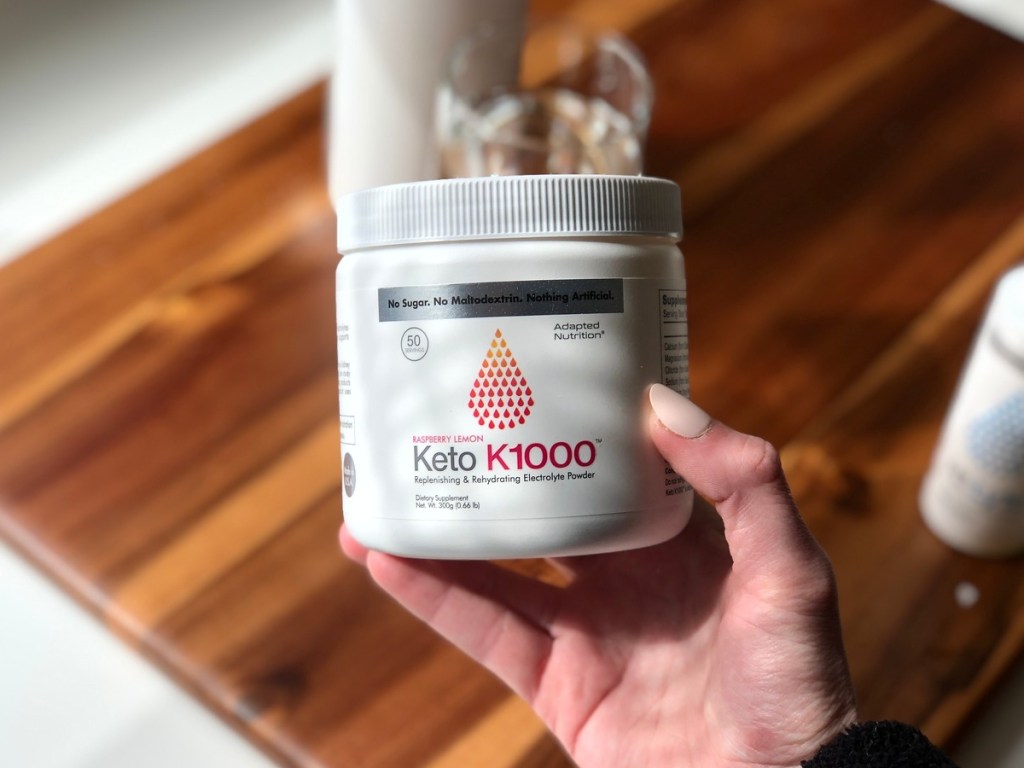 Adapted Nutrition's Keto K1000 provides sugar-free hydration with trace minerals to cleanse your cells and reinvigorate your body. It's also highly effective at preventing headaches, muscle cramps, and fatigue. It has 120 mg of magnesium and a whopping 1,000 mg of potassium per serving, which is a carefully formulated combination not often found in other electrolyte drinks.
Created with the unique needs of the keto community in mind, this electrolyte solution is a great choice for fighting the "keto flu" while keeping your body in ketosis. I can also see myself using this pre- and post-workout, or (let's be honest) after waking up with a headache from the night before! 😆
The Keto K1000 reminded me of the concept of Pedialyte without the syrupy, sugary taste that normally comes with it. The raspberry flavor is refreshing, and honestly, it could pass as a delicious summer drink when served over ice.
Better yet, I could not believe the value of this product when I compared it to other electrolyte solutions. Pedialyte usually costs well over $1.50 per serving (not to mention the 25 grams of sugar in each serving and far less Potassium and Magnesium). With our exclusive promo code, you can currently grab any flavor of Keto K1000 for as little as 55¢ per serving, making this purchase an absolute no-brainer for me!
---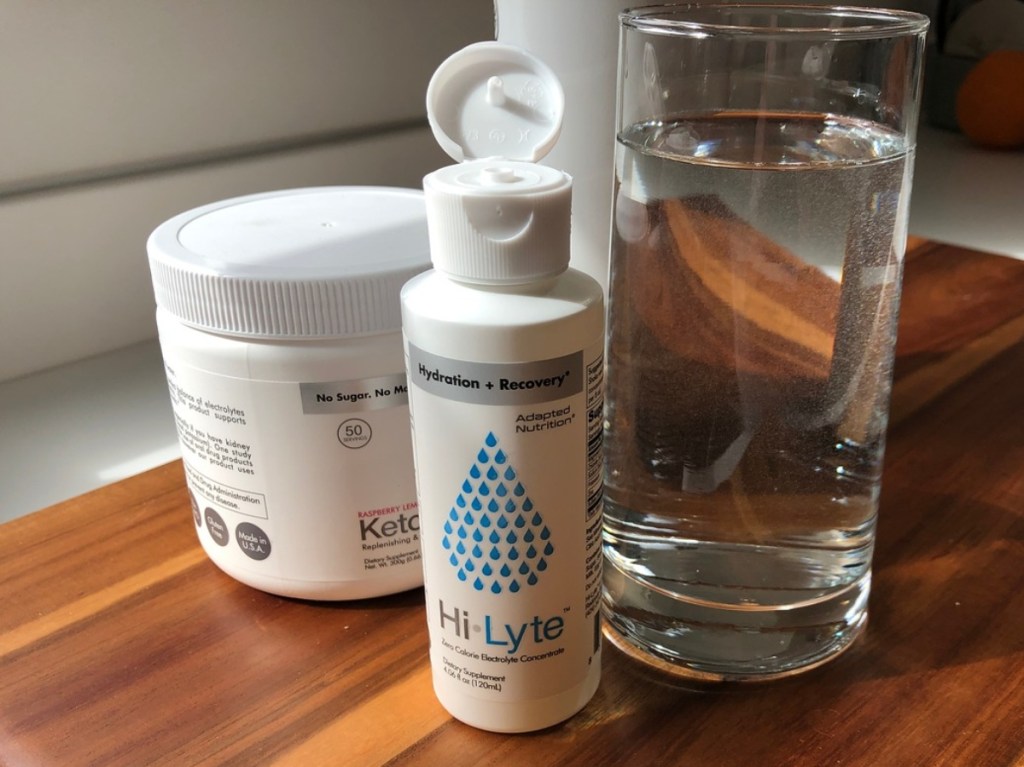 Don't care for flavored drinks or want to add your own flavor?
Then Adapted Nutrition's Hi-Lyte is the ticket! Hi-Lyte is a natural liquid hydration supplement made with nothing other than natural sea minerals. Although it's great for keto, it's also perfect for athletes and anyone with an active lifestyle.
Just add 12 drops per eight ounces of water, and you'll get a super-clean electrolyte solution that provides three times the electrolytes found in traditional sports drinks. If you'd prefer, you can also purchase these electrolytes in capsule form.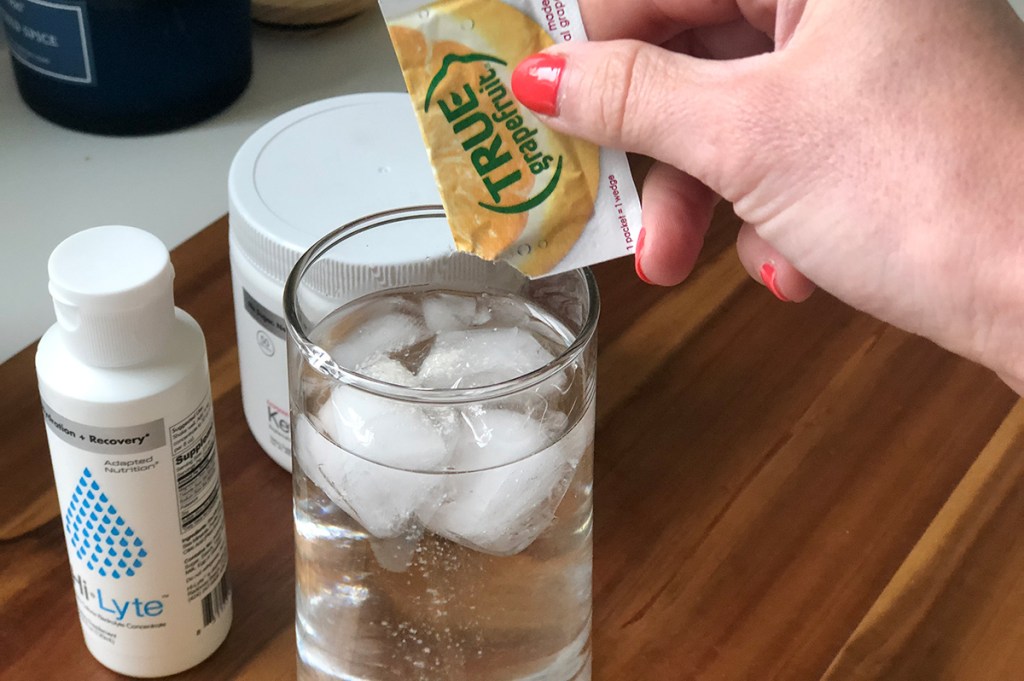 I had never heard of a flavorless electrolyte concentrate before, and I was curious to give Hi-Lyte a shot. Although I like the convenience of the Hi-Lyte Capsules, I was curious about the flavor of the drops and opted to try those instead.
Honestly, putting these drops in a glass of water was barely noticeable as far as the taste goes. There may be a very very slight hint of salt, but I think if you served it over ice it would pretty much be impossible to detect. I already love to buy my pre-workout powder flavorless and add a touch of grapefruit powder, and it works out just as great when using with this concentrate.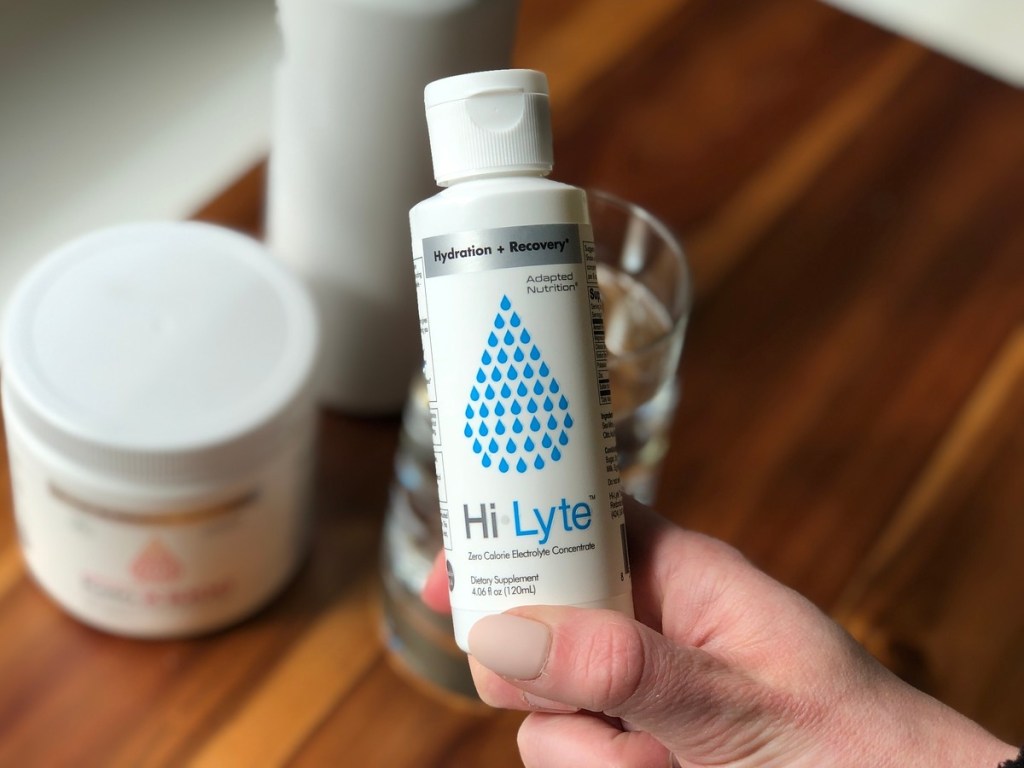 Even better, this little bottle of Hi-Lyte is an unbelievable value. Each bottle contains 48 servings, and when you use promo code HIP2KETO you'll end up paying as little as just 35¢ per serving. That's over 80% less than what you'd pay for a bottle of Pedialyte, and with none of the added sugars, dyes, or artificial ingredients! 🙌
Adapted Nutrition just launched a new flavored powder version of Hi-Lyte, and for a limited time, you can get 5% off your purchase when you clip the digital coupon on the item's Amazon product page!
The new Hi-Lyte Electrolyte Powder comes in three flavors (Lemonade, Pink Lemonade, and Raspberry), and each container has 90 servings inside, making it the most economical way to get Adapted Nutrition's keto electrolytes yet!
---