Keto Deal: Huge Bags of Swerve Sugar Replacement Now Available at Costco
Don't miss this sweet deal on Swerve!
When it comes to using erythritol, one of my favorite sugar substitutes is Swerve Granular Sugar Replacement as it tastes pretty close to the real thing! And guess what? You can score a pretty sweet deal at Costco… literally! 😉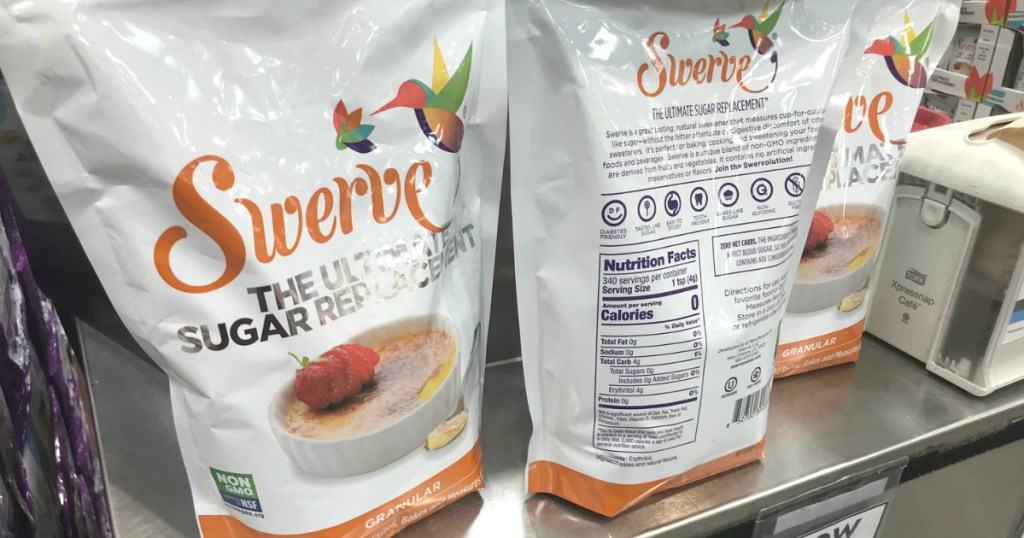 We spotted a huge 48oz bag of Swerve Granular Sugar Replacement at our Costco warehouse for just $19.99, which is an awesome price considering most grocery stores, like Walmart, sell a 12oz bag for just under $8 each!
Let's do the math!
💰 Costco: $19.99 per 48oz bag = 42¢ per ounce
💰💰Amazon: $24.99 per 48oz bag = 52¢ per ounce
💰💰💰Walmart: $7.68 per 12oz bag = 64¢ per ounce
By the way, our favorite keto-friendly sugar substitutes are Stevia, erythritol, and monk fruit. These sweeteners are all naturally derived, have little to no effect on blood sugar and insulin, and have minimal negative gastrointestinal side-effects (which can be experienced with some sugar alcohols). Swerve is a great substitute for keto desserts!

---
Still have questions about keto sweeteners? Check out these helpful posts: