Hint Fruit Infused Water is Sugar-Free & Keto-Friendly
Looking for a healthier and keto-friendly alternative to soda?
Hint Fruit Infused Water provides an affordable and healthy substitute for sugar-filled soda, juices, and energy drinks. It supports metabolism and immune system health by stimulating increased hydration with a crisp, clean flavor.
Hint water has zero sugars, stevia, artificial sweeteners, preservatives, calories, artificial flavors, or GMOs. It's natural, keto, HEPA compliant, and made in the USA. This unsweetened beverage is a great option for a pre-workout or post-workout burst of hydration! 🙌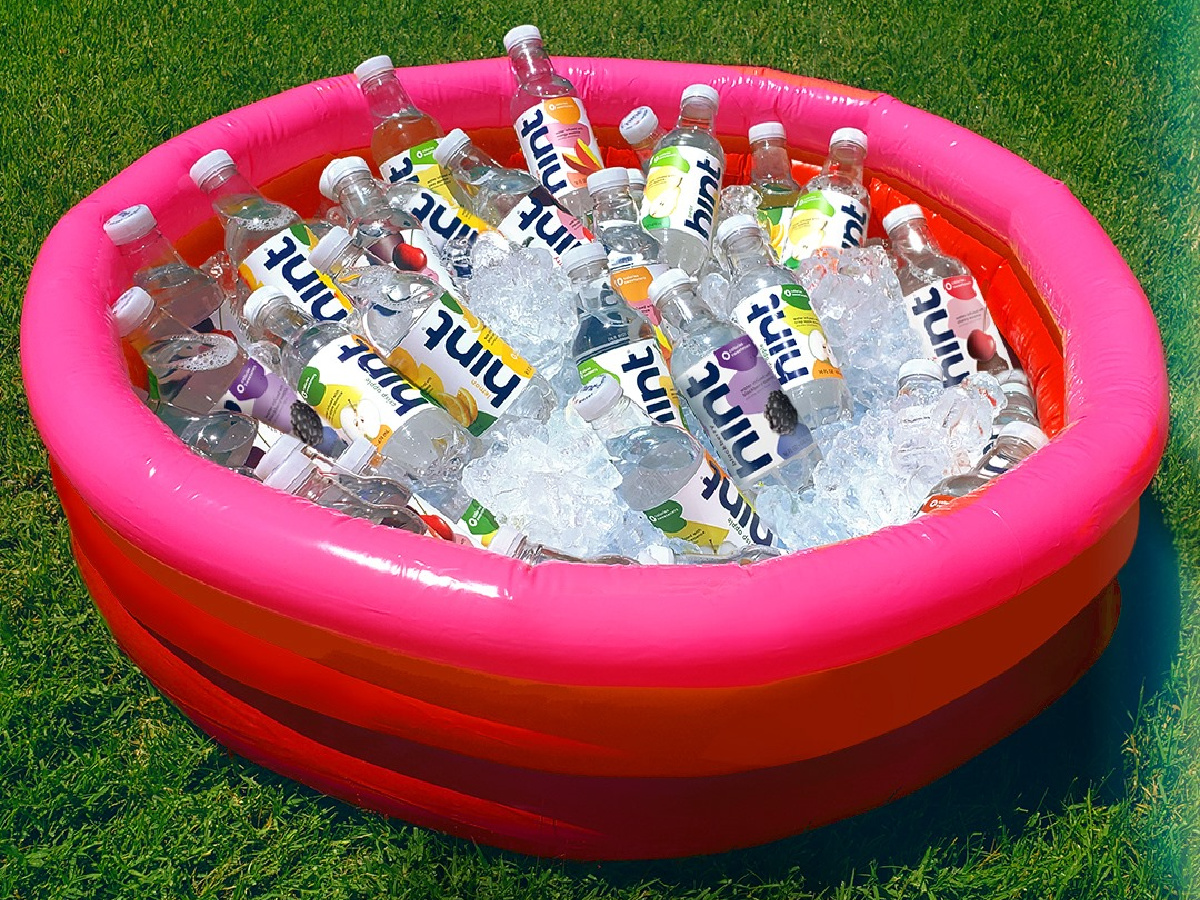 While there currently aren't any great deals available on Amazon, keep your eyes peeled as they pop up from time to time for as low as $13.62 for a 24-count pack – that's just 57¢ per bottle! Or if you're lucky enough to have an Aldi in your area you may be able to score a great deal there as they will sometimes carry cases of Hint Fruit Infused Water.
---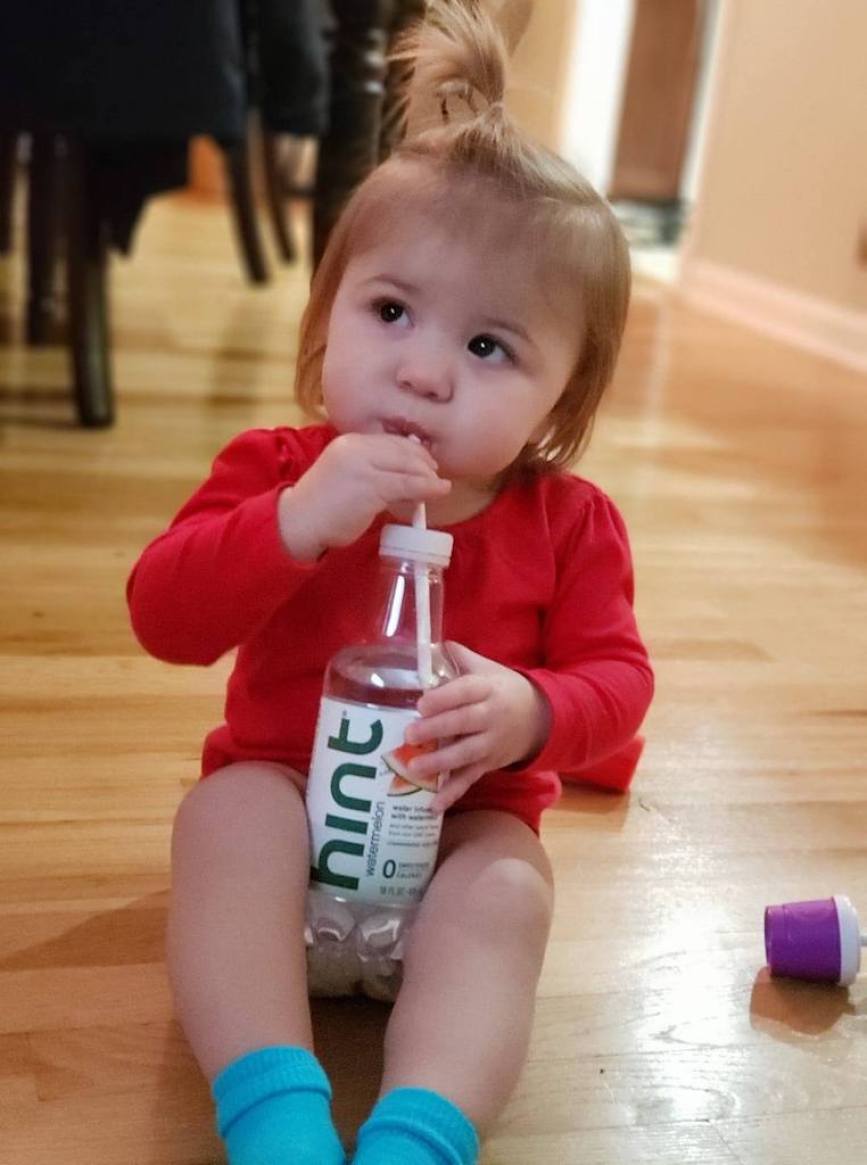 Check out this 5-star review from Amazon –
"My love for hint continues to grow! It took me months to learn to love the product as I LOVE coffee, root beer, and a good agua fresca! Taste buds were not a fan of something I deemed as not flavorful enough. Now two years later, I can't get enough of it. In fact, sometimes it has too much flavor and I have to go to plain water (what a treat!). These will now be a staple in my house for all my friends & their kiddos."
---
Here's the Hint water nutrition and ingredients label: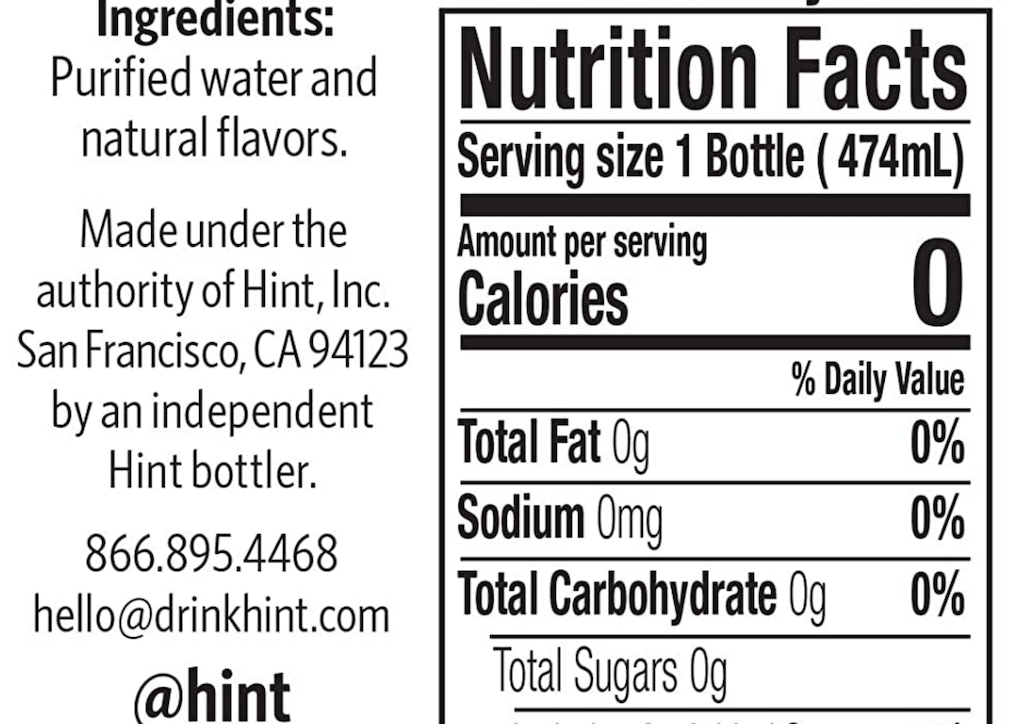 ---
Make this KETO strawberry banana smoothie right in your own kitchen!