Save Time & Money With This Simple Whole Foods Bacon Tip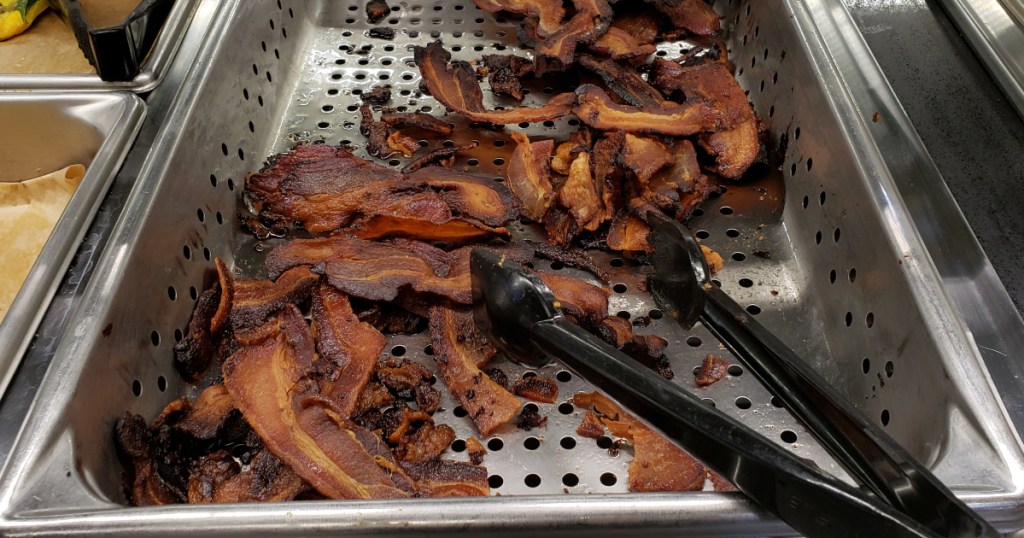 If you live near a Whole Foods Market, consider getting your next bacon fix straight from their breakfast bar with this clever and simple tip:
Just swing by the prepared foods department at Whole Foods Market during breakfast hours (usually 8 AM -10:30 AM)
Fill up a to-go container with their pre-cooked bacon.
Since you'll be charged by the pound, and cooked bacon weighs less than it does raw, this ends up being a surprisingly affordable way to purchase bacon!
Hip Tip: Participation may vary by store as some locations may charge by the bacon slice instead.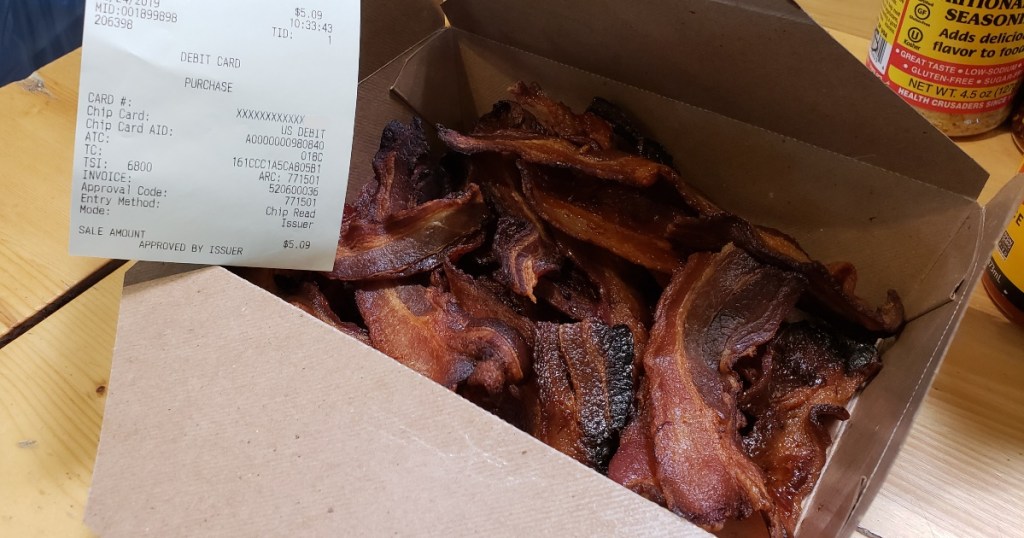 It's pretty amazing how much bacon you can get for around $5! It's quick, affordable, and best of all – there's no greasy mess left for you to clean up in your kitchen! 😉