Chia Seeds are a SUPERfood (Find Them at Target)
Power up!
Chia Seeds are a SUPERfood and they're perfect for the keto diet, even on a budget (check out our Target deal idea below). Chia seeds are rich in fiber, omega-3 fats, protein, vitamins, minerals, contain essential fatty acids, and are a rich source of antioxidants.
In fact, Aztec warriors ate Chia Seeds to give them a boost of energy and endurance. It is believed that just one spoonful of seeds could sustain them for 24 hours. Pretty amazing, right?!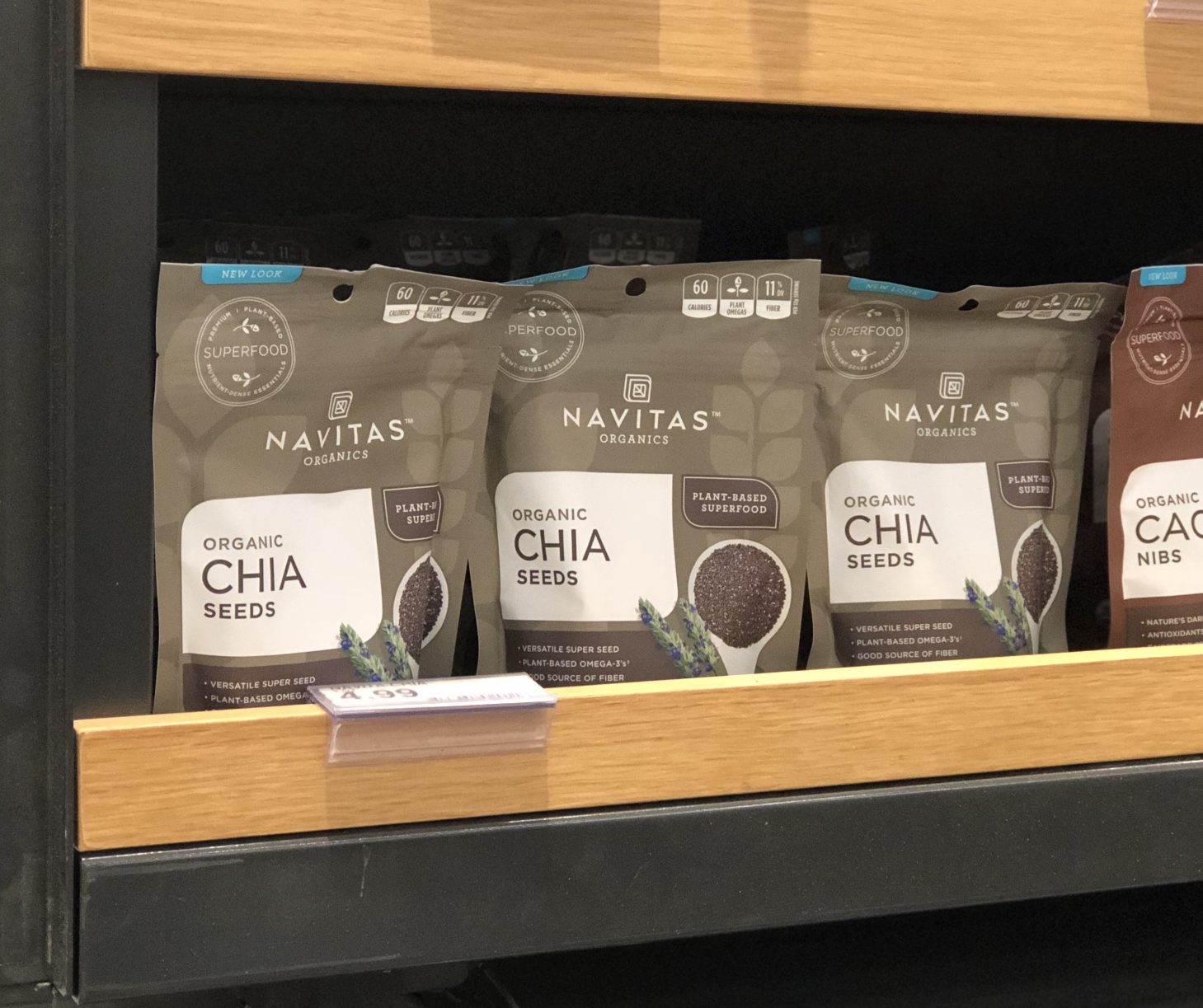 We've even got a Target chia seeds deal to share!
Through August 25th, Target shoppers can save 20% on Navitas Organics Superfoods with this new Cartwheel offer. Even sweeter, hop on over to Mambo Sprouts to print this high value $2/1 Navitas Organics Product coupon (excludes bars – expires 8/31). Check out this deal idea…
Nutrition Info: 1TB = 60 Calories | 4g Fat | 5g Carbohydrates | 3g Dietary Fiber | 2g Protein
---