Take Our Free 30-Day Carnivore Challenge (Sign Up Now!)
Try out our 30-day Carnivore Challenge and take on this protein-packed lifestyle.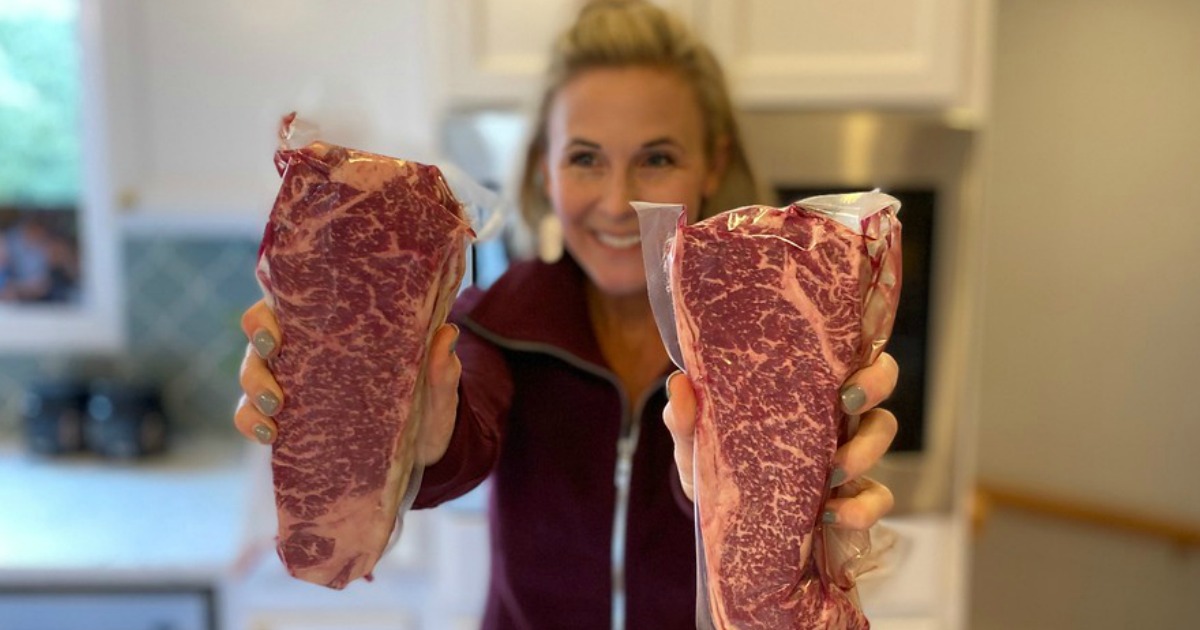 Start strong and get your carnivore on! 🥩
Our FREE 30-Day Carnivore Challenge was designed with YOU in mind to help you reach your wellness goals with a fun and engaging meat-lovin' challenge. In this series, we'll share how to get started, plus helpful carnivore diet tips, tricks, and more to help you along the way.
You can expect to hear from us a few times a week to make sure we're setting you up for success over the course of 30 days!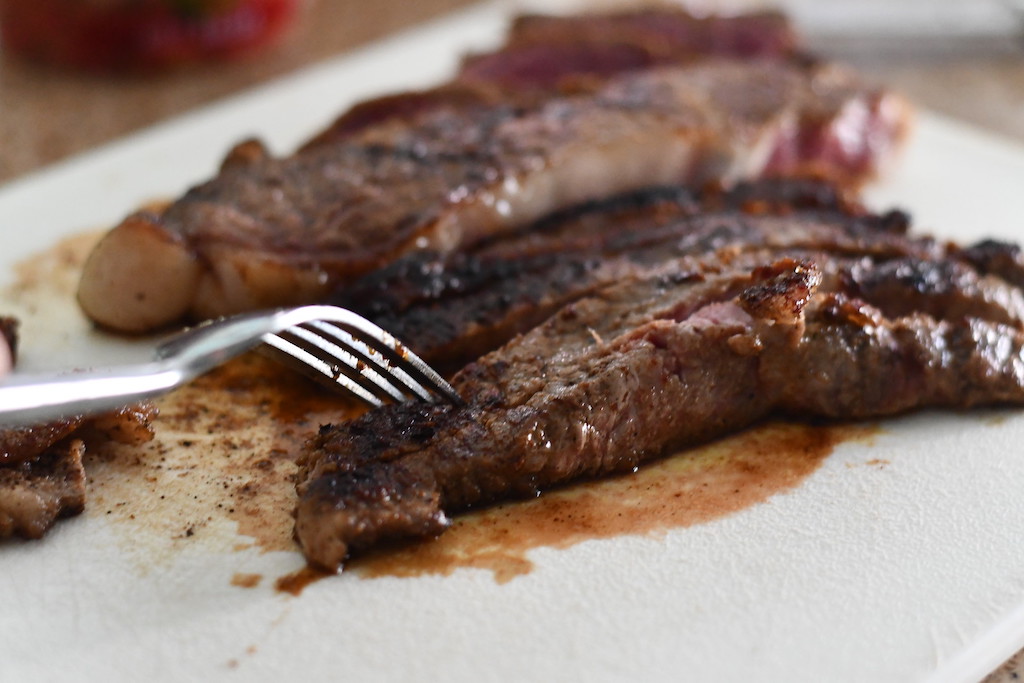 This carnivore challenge is a tough one, but we know you can do it! It's a meat lover's dream.
For this challenge, you'll be eating a carnivore diet consisting of animal products only and no plant foods. When it comes to choosing your meat, the fattier the better! Fat is important to help you stay full during the day, and to help kick that sweet tooth to the curb! While what you can eat is pretty limited, it's also super simple to follow.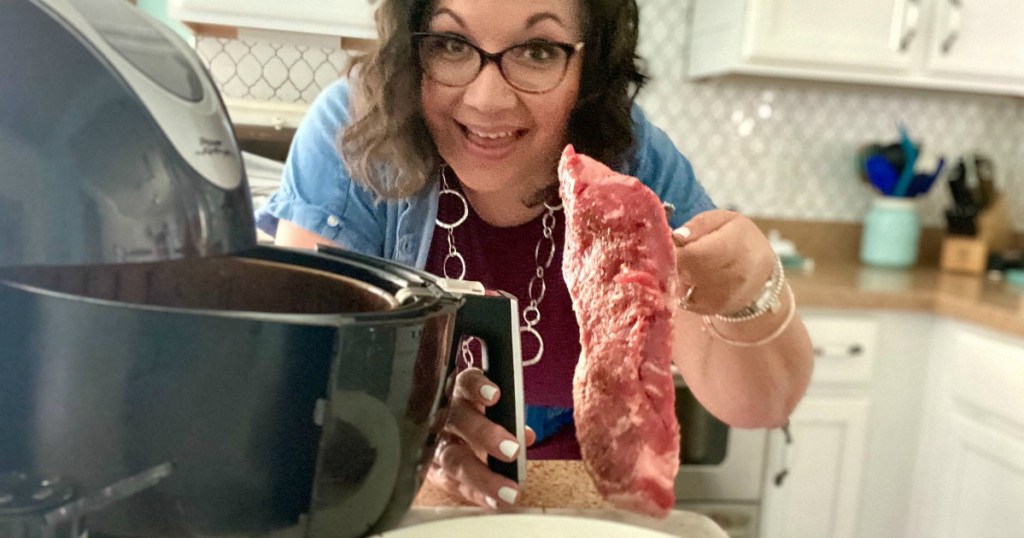 Why carnivore? There are so MANY great benefits!
It simplifies eating – no guessing which foods are allowed, it keeps it basic and follows the diet of our ancestors comprised of mostly animal proteins.
It can cure leaky gut and reverse insulin resistance which many Americans are struggling with these days. You'll not only lose body fat but your insulin resistance can even be reversed! That's pretty amazing if you ask me. 🙌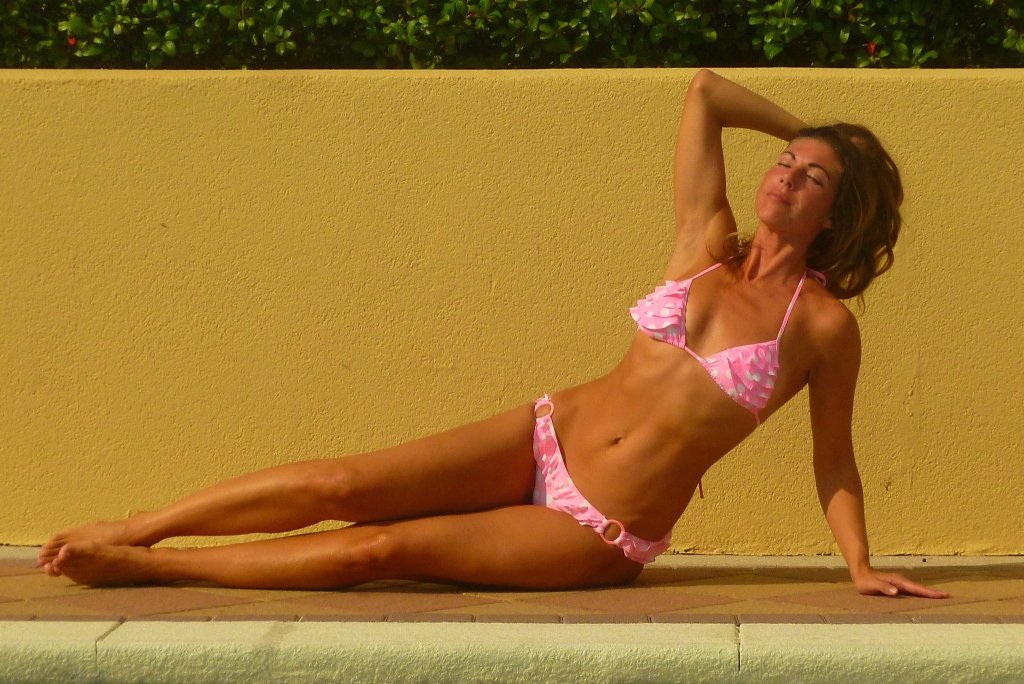 Want to know more about what it's like to follow a carnivore lifestyle? Read more about Charlene, a long-time carnivore eater, and how she thrives by eating only ribeye steaks daily!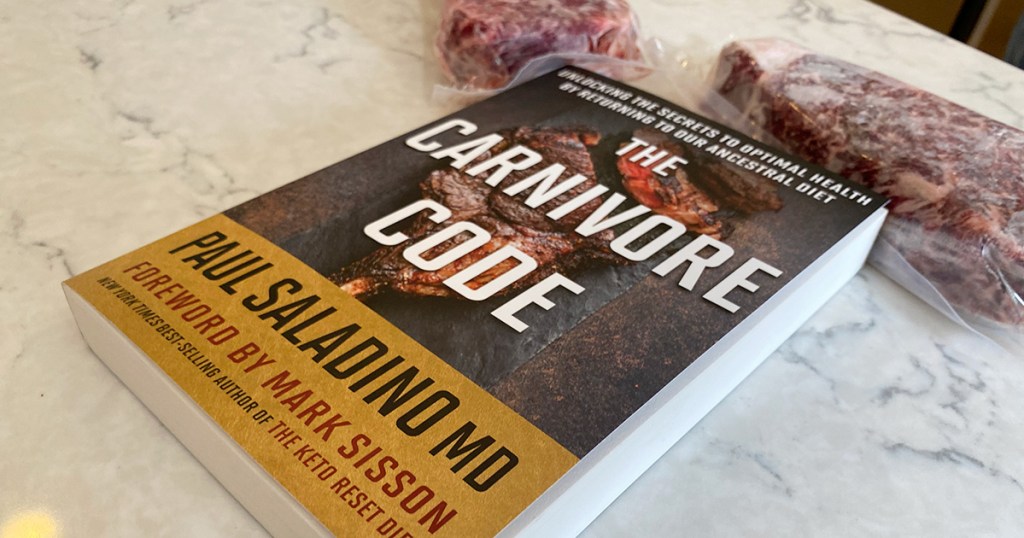 If you want a little extra help along the way during the 30-Day Challenge, I highly suggest you grab a copy of The Carnivore Code by Paul Saladino, and/or The Carnivore Cookbook by Maria & Craig Emmerich. These books are amazing resources for all things Carnivore from recipes, tips, and tricks to scientific breakdowns of the entire process.
We've got your back!
Whether you're joining us for the first time or are a seasoned carnivore eater, you'll want to check out our Hip2Keto group on Facebook so you can grow with other challenge participants. You'll be able to share your favorite dinner ideas or carnivore products, ask the community for advice, and become part of the most supportive Facebook keto group around!
We'll be here with you every step of the way during the 30-Day Carnivore Challenge with tips, tricks, and lots of motivation to get you through the challenge! In fact, you can even text us at (775) 451-2824 if you need to chat or just want a little pick-me-up!