No Energy? Get 30% Off Bulletproof Collagen Protein Bars & Cold Brew Coffee Sampler!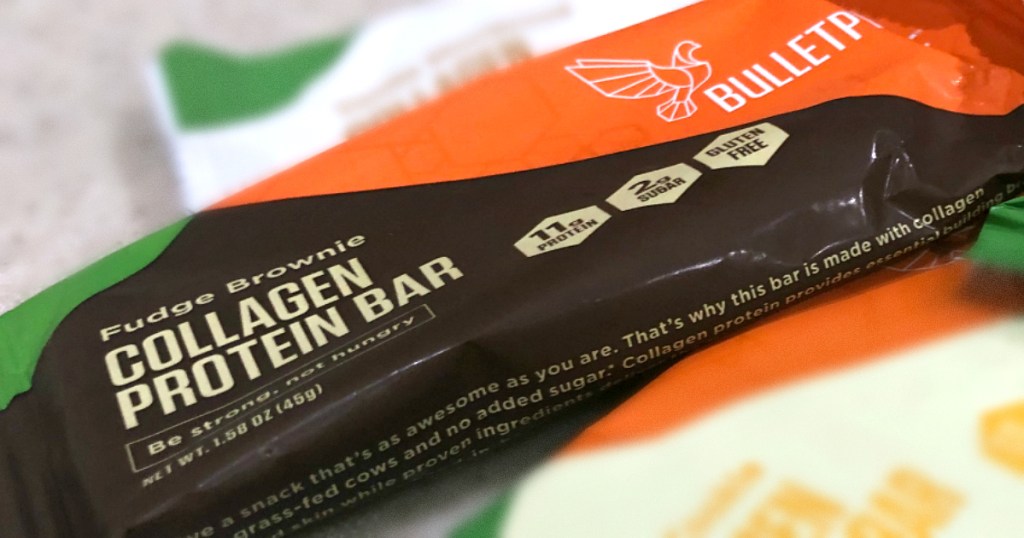 Looking for a keto snack that'll give you sustained energy?!
For a limited time, the Bulletproof Coffee Store is having a Flash Sale and offering a whopping 30% off select Bulletproof products when you enter the promo code SPRING30 at checkout.
Plus, you'll get free, fast shipping on all orders over $35 (after discounts and codes are applied). That's right! Orders placed before 2pm EST will be shipped the same business day! 🙌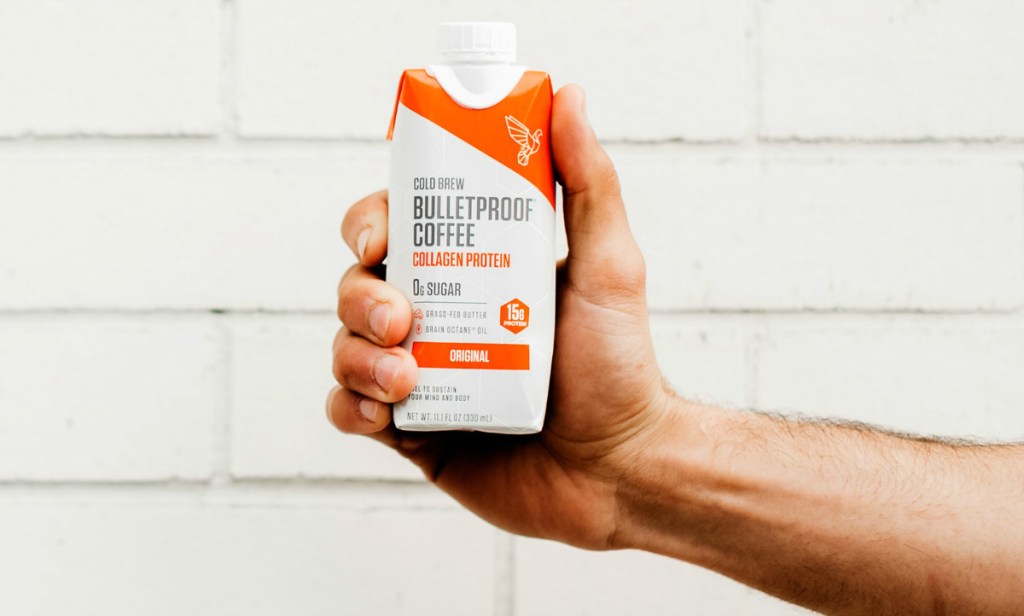 Bulletproof protein bars are gluten-free, dairy-free, and non-GMO! They include collagen protein that provides essential building blocks for bones, joints, skin, and brain octane oil that is a quality fat for sustained energy.
And, Bulletproof Cold Brew is deliciously creamy and made with NO sugar! In the Coffee Sampler, you'll get one bottle of each of the following flavors – Original, Vanilla, Mocha, and Original + Collagen Protein. What a great way to try all of their Cold Brew Coffees and see which flavor you like best!
Shop and save with this deal idea:
---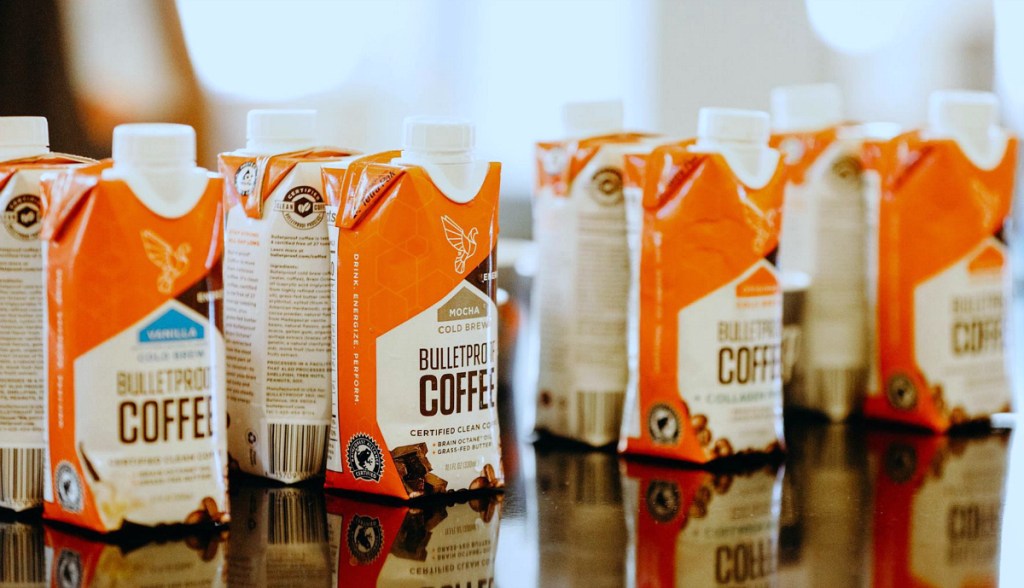 Check out the Bulletproof Bars & Coffee Nutritional Facts:
14g Fat | 7g Net Carbs | 12g Protein | Serving Size 1 bar
Original – 15g Fat | 4g Net Carbs | 1g Protein | Serving Size 1 bottle
Vanilla – 15g Fat | 4g Net Carbs | 1g Protein | Serving Size 1 bottle
Mocha – 15g Fat | 6g Net Carbs | 2g Protein | Serving Size 1 bottle
Original + Collagen Protein – 11g Fat | 5g Net Carbs | 15g Protein | Serving Size 1 bottle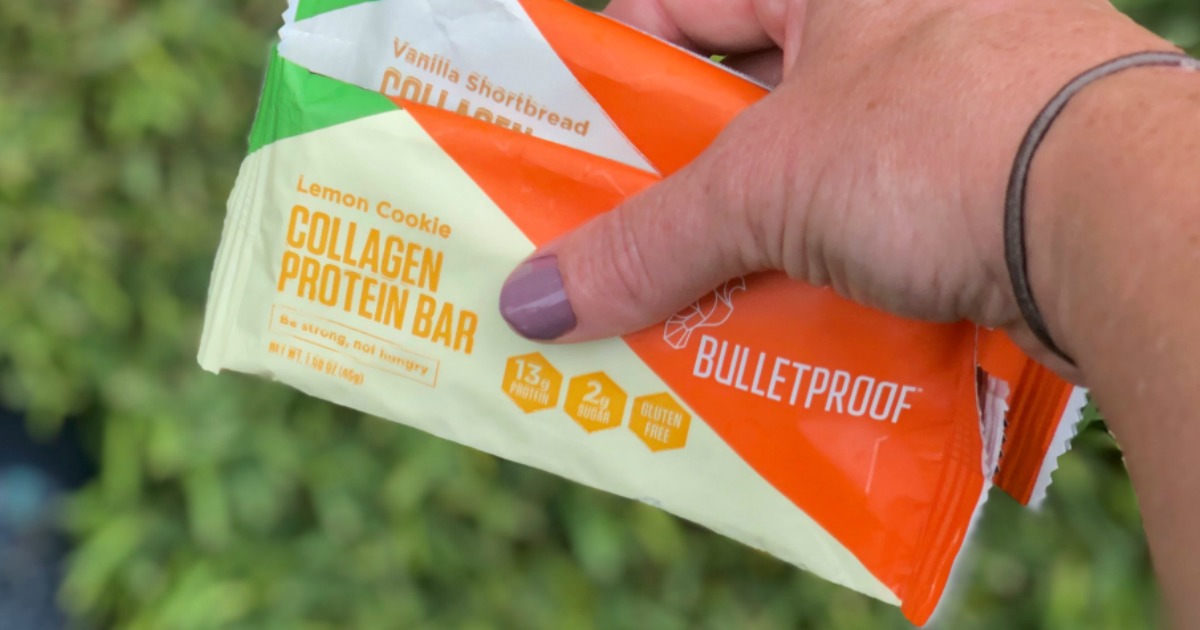 Here's what Bulletproof says about the net carbs in their protein bars:

We justify the net carb count because the inulin (chicory) in our bars is resistant to digestion. The FDA has gone back and forth on what it considers dietary fiber.
At the time our current bars were run, the FDA had, for a brief period of time, decided inulin (chicory) would not be counted as dietary fiber, so we labeled it as "prebiotics" in the net carb calculation on the label. However, the FDA has since gone back on that decision, so we are changing back our labels to reclassify the inulin as "dietary fiber".
Either way, the ingredient and impact on net carbs doesn't change – inulin is a resistant fiber and therefore is not a source of energy or net carbs.
---
Sign up for our keto diet book club where we're reading Head Strong by Dave Asprey, the author of The Bulletproof Diet!