Amazon eBook Deal – Meat: A Kitchen Education Only $1.99 (Regularly $19)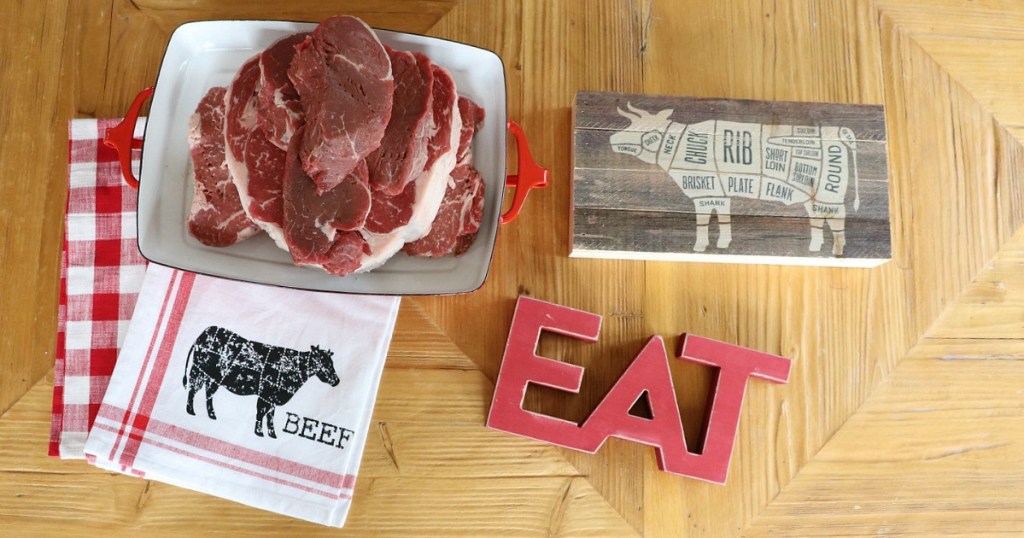 On keto, we eat meat!
With this Amazon with this eBook deal, whether you're a keto newbie or a pro, you can fire up the stove, oven, or grill and master the art of cooking delicious keto meats!
For a limited time, head on over to Amazon where you can download the Meat: A Kitchen Education eBook by award-winning author James Peterson for just $1.99 (regularly $18.99)!
This ebook includes a whopping 175 recipes and 550 photographs that offer a full range of meat and poultry cuts and preparation techniques, such as sautéing, broiling, roasting, braising, poaching, frying, stir-frying, grilling, smoking, and barbecuing. Plus, you'll discover classic preparations for every type of meat available from the butcher – and much more helpful info!
And, if you're looking for ways to save on meat, check out this post!
---