It's Never Too Early to Make Keto Pumpkin Chocolate Chip Cookies
Yes, we know it's not quite fall.
Love pumpkin desserts? You might be thinking, "pumpkin cookies in August?!" but these delicious morsels of pumpkin, cinnamon, and chocolate heaven shouldn't be reserved exclusively for fall. Our Hip2Keto team member Erica whipped up a batch of these keto pumpkin chocolate chip cookies in the heat of the Florida summer… and it was so worth it!
---
Here's how to make these delicious pumpkin chocolate chip cookies: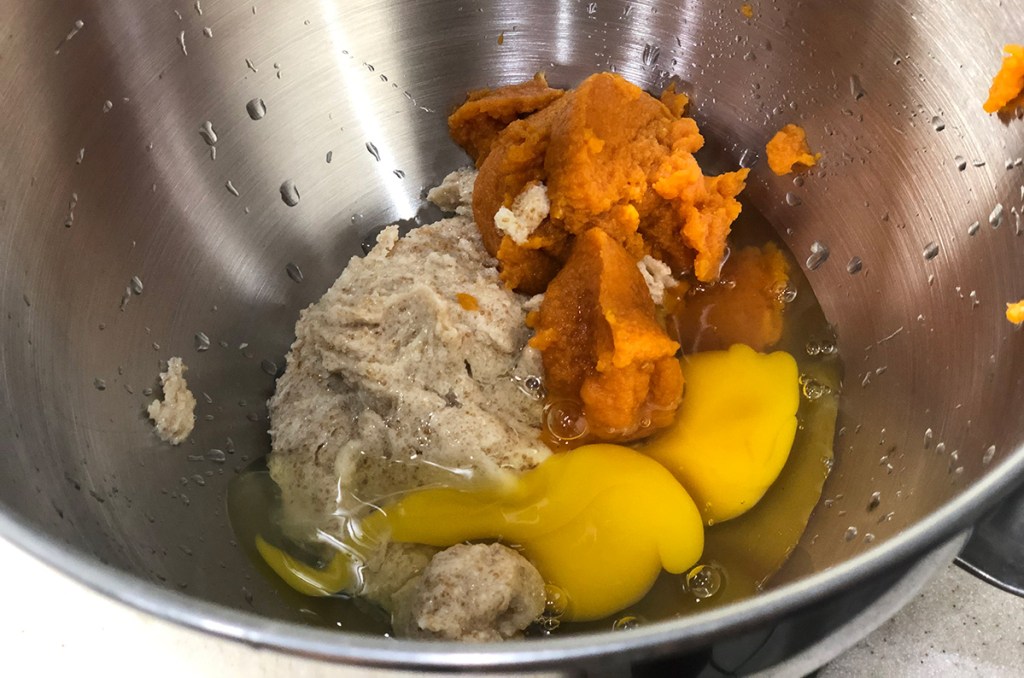 Start by creaming together butter, erythritol, and sugar-free "brown sugar"—Erica used Swerve brown sugar. Add in pumpkin and eggs and beat until smooth.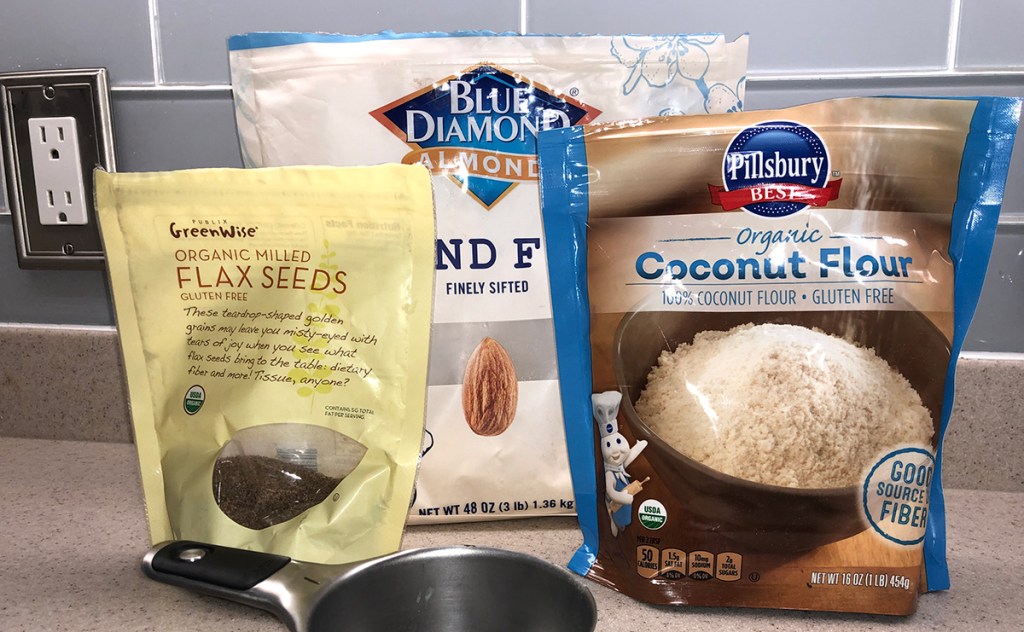 For the dry ingredients, the recipe called for this "baking blend" which was out of stock at the time Erica tried this recipe (and can be difficult to find in general). Luckily, you can make your own with almond flour, coconut flour, and milled flax seeds by mixing one third cup of each.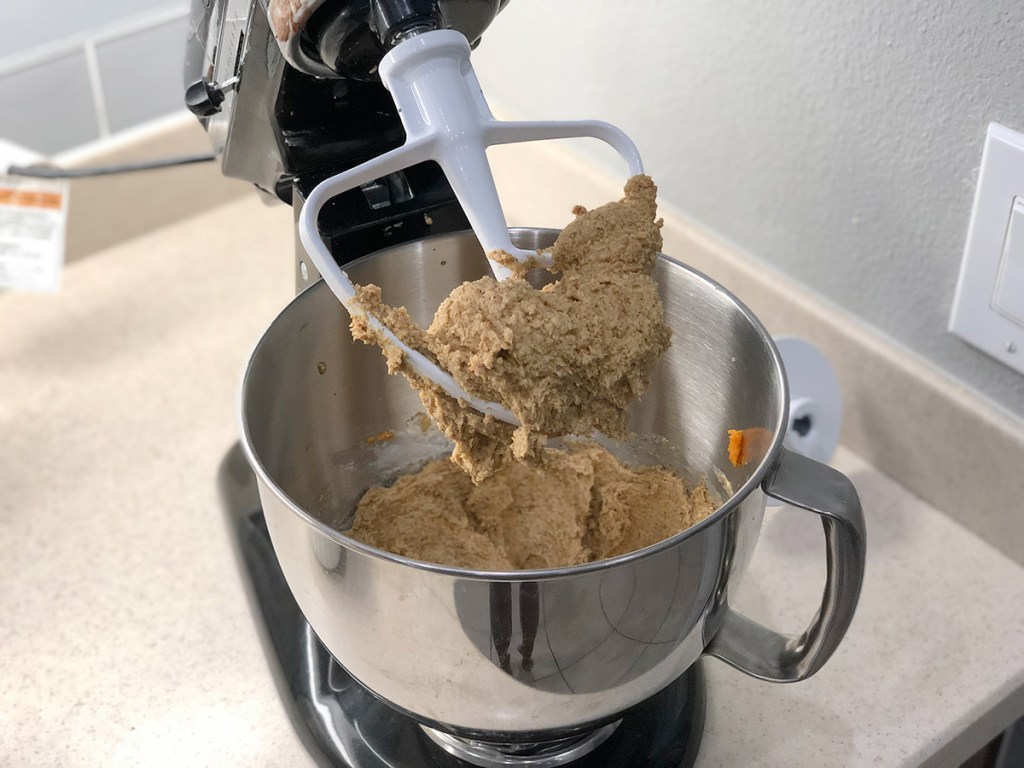 Add in dry ingredients to the wet mix, and beat well until incorporated and a soft dough forms.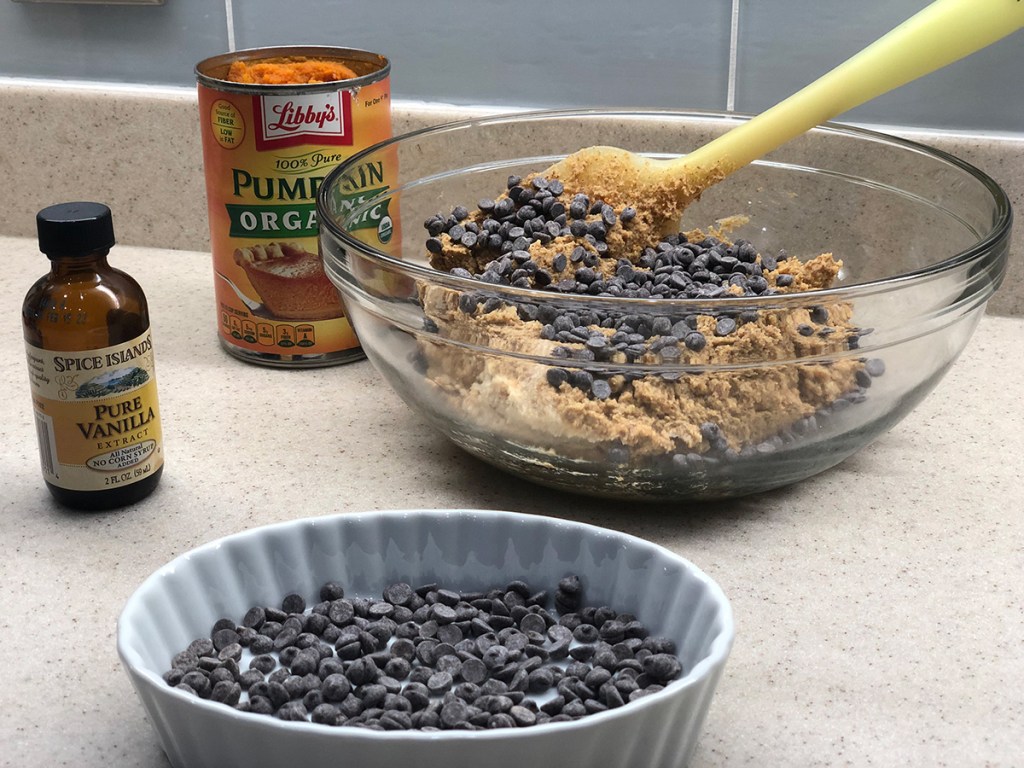 Gently fold the sugar-free chocolate chips into the dough. Erica used Lily's Baking Chips sweetened with stevia. Just try not to eat too many before they make it into the cookie dough!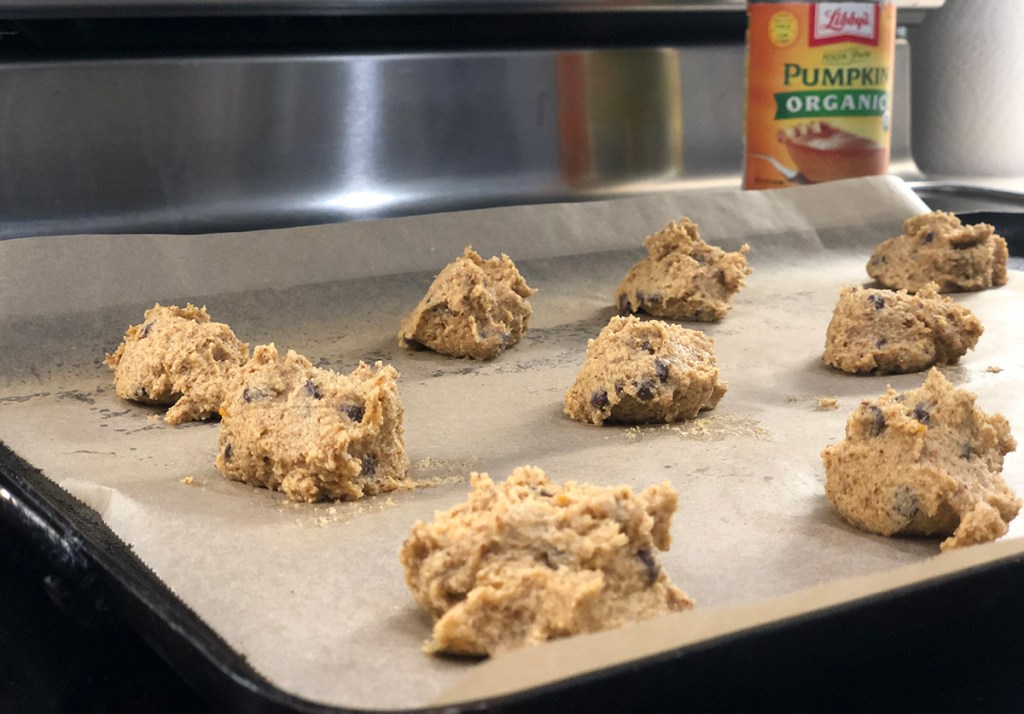 Dollop mounds of cookie dough onto a parchment-lined baking sheet. Pop them into a 350º oven.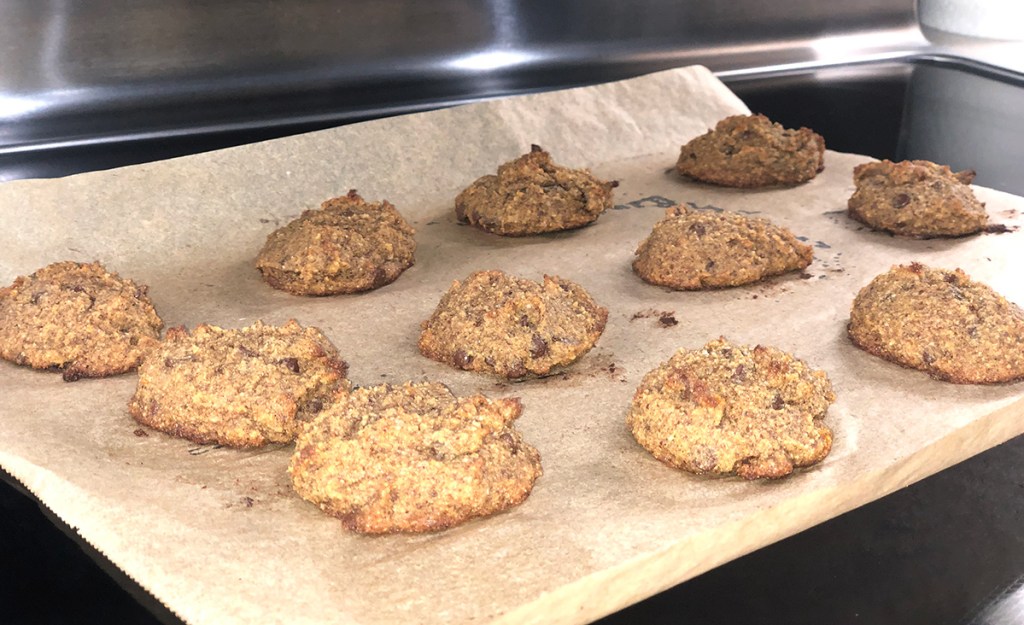 After 12 minutes of baking (and after your kitchen starts to smell heavenly), remove the cookies from the oven and let cool slightly before enjoying. These cookies are very soft and delicate, so if you like a firmer cookie, you may want to leave them in the oven a few minutes longer. Yum!
For the full recipe, get it on My Montana Kitchen.
Here's what Erica thinks of the cookies:
"If you're having pumpkin cravings already, this is a great recipe to kick off the end of summer and to get excited for fall! It was such an easy recipe, and the flavor was GOOD! I like how moist these cookies were. At the end of 12 minutes, they felt VERY delicate. After letting them cool, they hardened a bit, but are still a very soft and moist! Loving this pumpkin recipe!" – Erica
---
You can make these peanut butter cookies with just three ingredients!