Best Thrive Market Keto Grocery Deals | 46% off Sugar-Free Drinking Chocolate & More!
The Thrive Market keto shop is the easiest way to shop and save on keto groceries from home!
Get keto groceries & more delivered to your home for less thanks to Thrive Market's Keto shop!
Thrive Market is one of our favorite places to shop online for keto staples. They carry thousands of wholesome food, home, and beauty products including organic and non-GMO keto-friendly groceries. You can even shop by dietary preference and filter your search for items specific to the ketogenic diet!
Thrive Market sells a wide selection of popular name brands for less than you would pay in a grocery store or at other online retailers. They also sell their own line of products called Thrive Market Goods. We LOVE this brand, which includes an array of high-quality pantry staples, wellness products, and environmentally-friendly cleaning supplies.
---
Check out a few of this week's best Thrive Market keto deals to grab right now!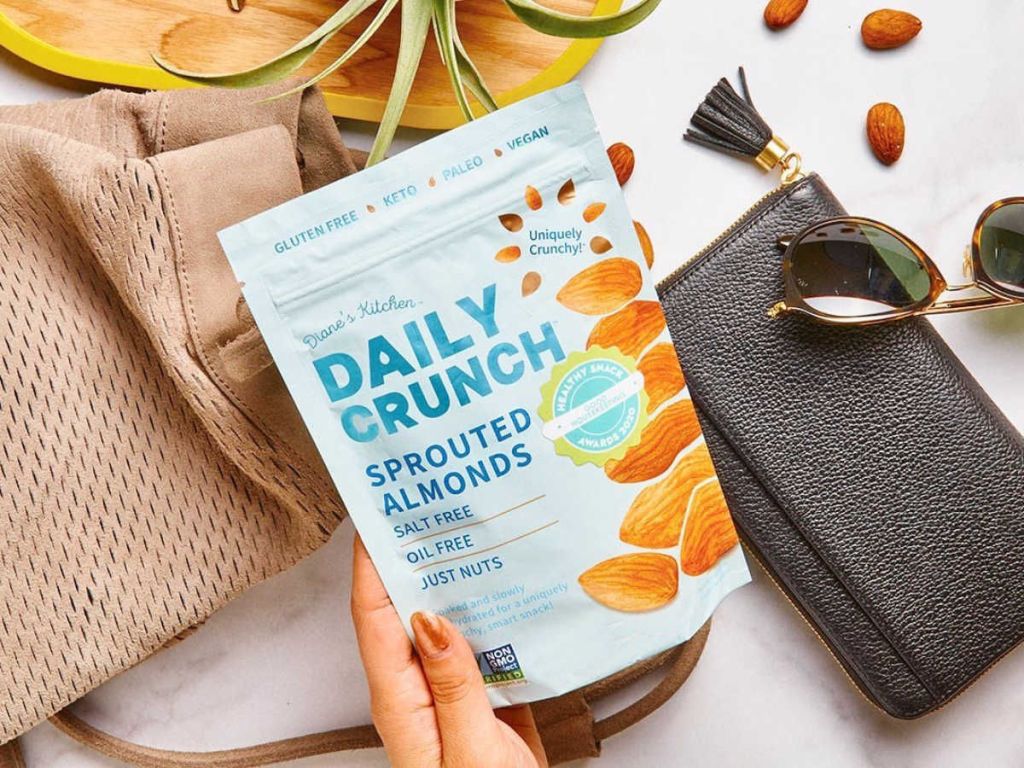 Serving: 1 package | 250 Calories | 22g Fat | 8g Total Carbs | 4g Fiber | 2g Sugar | 9g Protein | 4g Net Carbs
---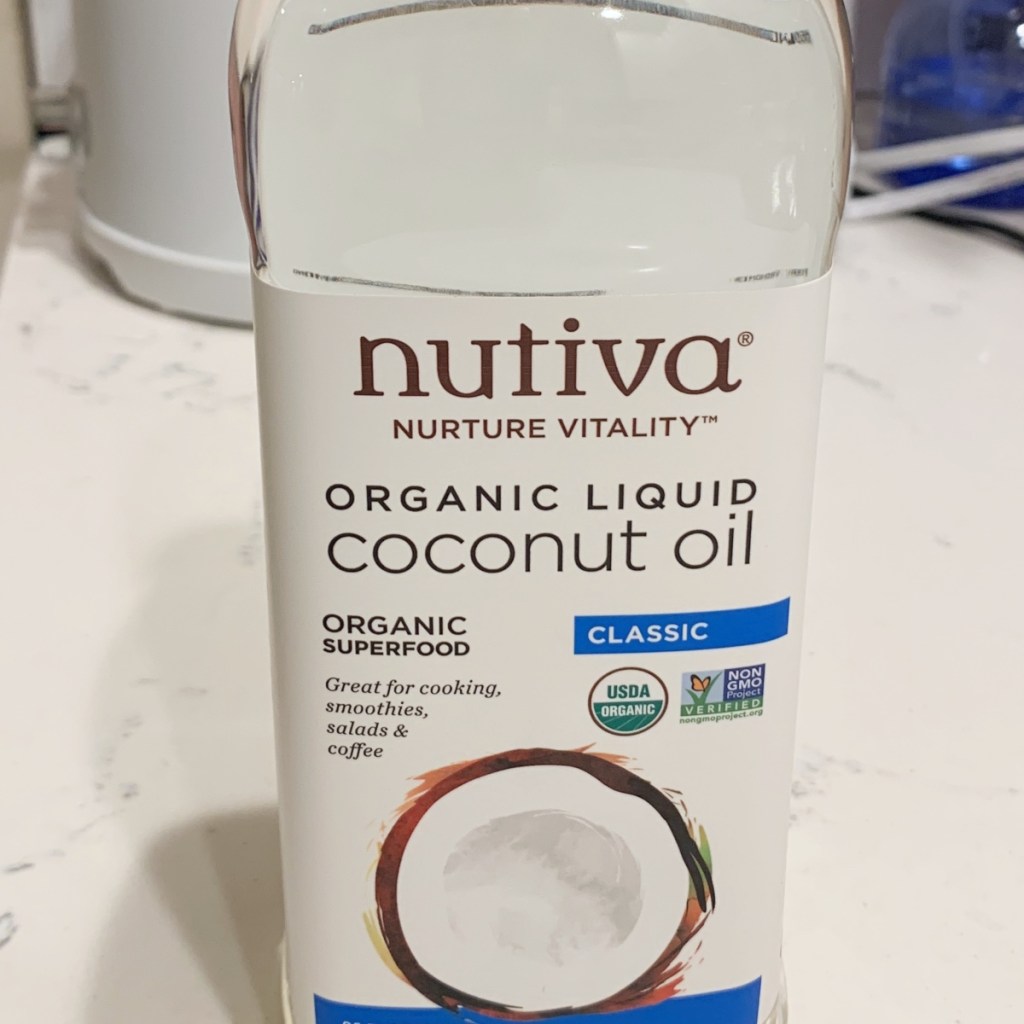 Serving: 1 Tbsp | 130 Calories | 14g Fat | 0g Total Carbs | 0g Fiber | 0g Sugar | 0g Protein | 0g Net Carbs
---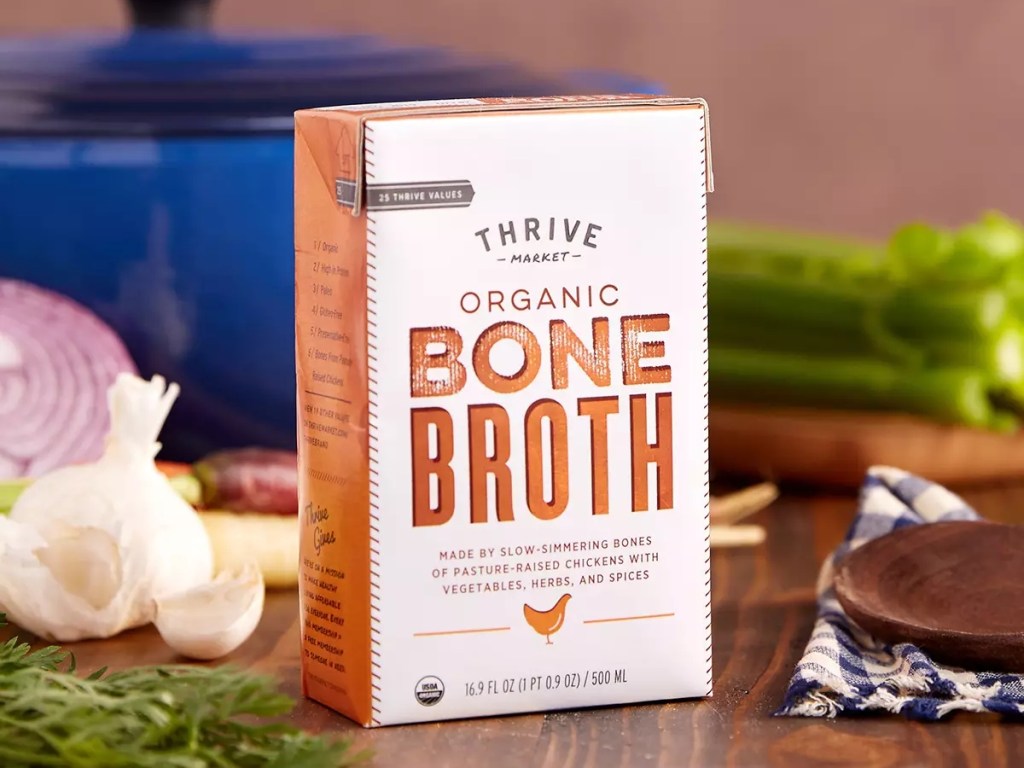 Serving: 1 cup | 40 Calories | 0g Fat | 1g Total Carbs | 0g Fiber | 1g Sugar | 6g Protein | 1g Net Carbs
---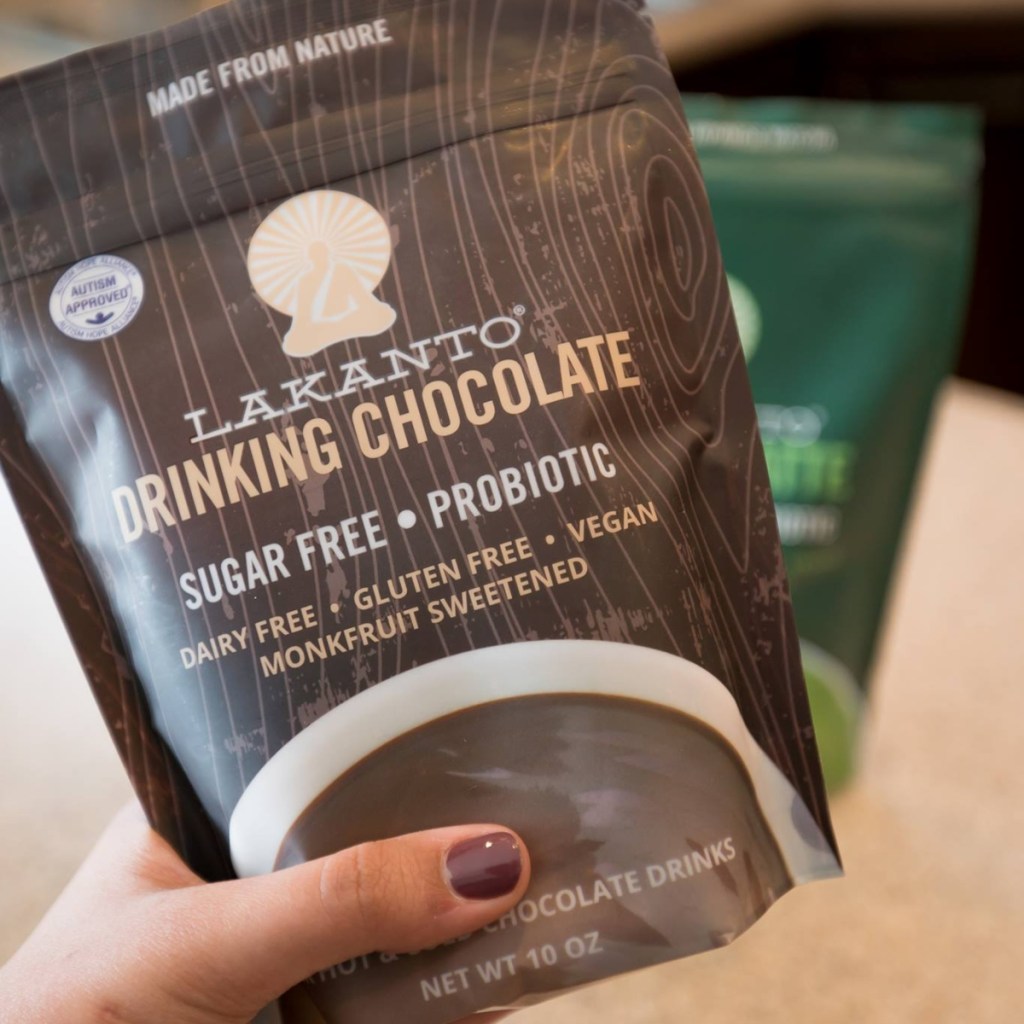 Serving: 4 tsp. | 15 Calories | 0g Fat | 13g Total Carbs | 4g Fiber | 0g Sugar | 8g Sugar Alcohol | <1g Protein | 1g Net Carbs
---
Serving: 1/4 second spray | 0 Calories | 0g Fat | 0g Total Carbs | 0g Fiber | 0g Sugar | 0g Protein | 0g Net Carbs
---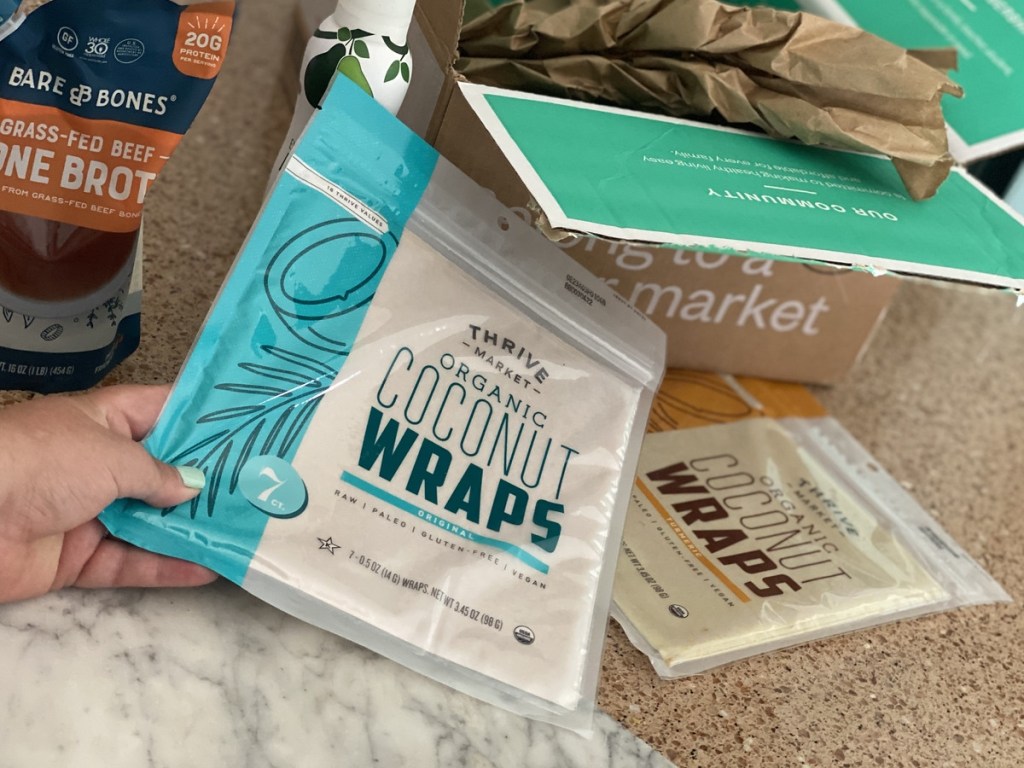 Serving: 1 Wrap | 70 Calories | 5g Fat | 6g Total Carbs | 2g Fiber | 3g Sugar | 1g Protein | 4g Net Carbs
---
Here's how to save even more off Thrive Market's already low prices –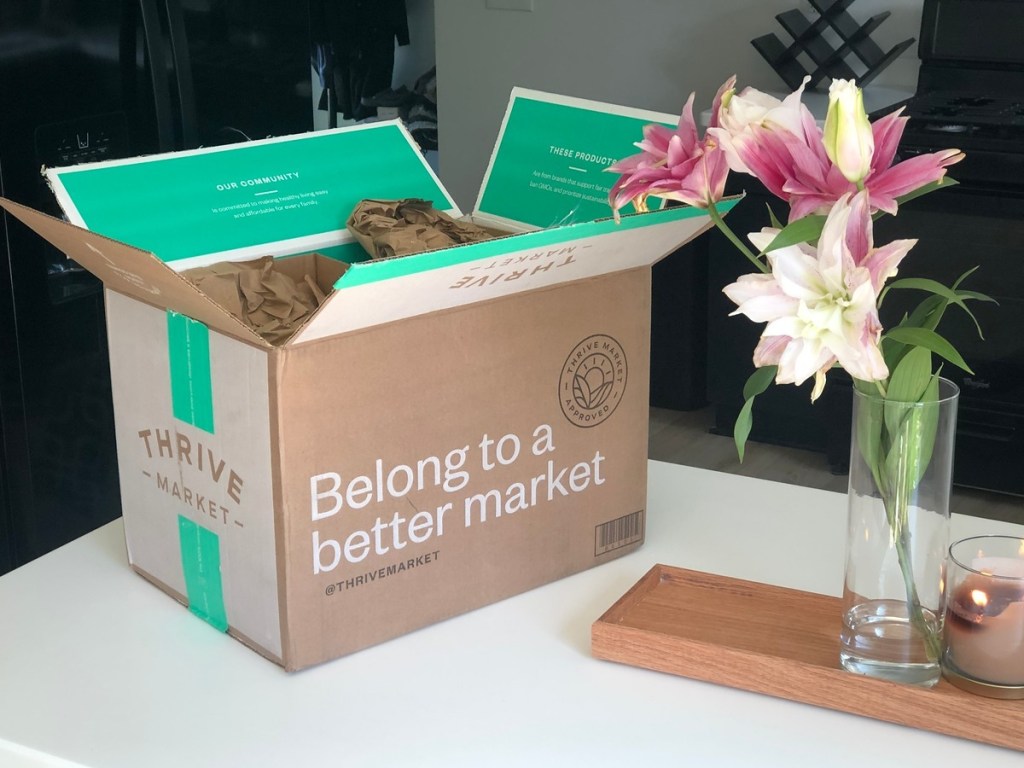 For a limited time, all you new Thrive Market members can score 25% off your first order plus a free gift of your choice (up to a $54 value). I was able to snag a 10-pack of Chomps Original Grass-Fed Beef Sticks with my first order for FREE!
No coupon or promo code is needed to claim this offer. Just head on over here, enter a valid email address, fill out a quick questionnaire about the products you purchase for your household, and create an account. You will then be able to select one of the membership options below.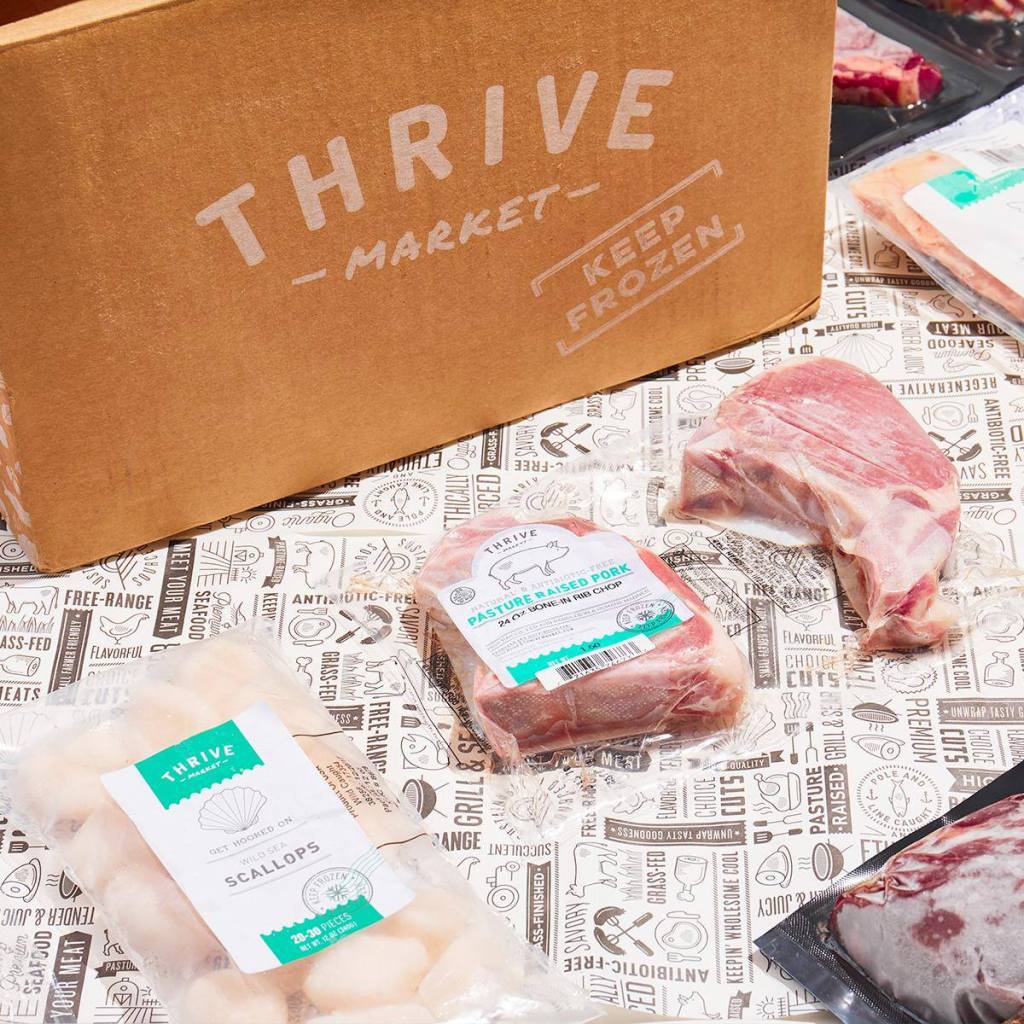 Grab a new membership with these deals:
25 – 50% off retail prices, every day – no coupons needed!
Low-Price Promise to beat the price of products you find cheaper elsewhere!
Savings Guarantee in the form of Thrive Cash on your next annual membership!
Free shipping on orders $49 or more.
Weekly emails on different sales and deals that will save you even more!
Shop by diet or lifestyle – including Keto, Gluten-Free, Paleo, Vegan, and more!
Every paid membership sponsors a free membership for someone in need.
---
At Thrive Market, they give back!
Through their Thrive Gives initiative, they make it possible for food-insecure families to access healthy, organic, and non-GMO foods and products. They even offer FREE memberships to eligible low-income families, students, teachers, and veterans!
Head on over here for more details or to apply for this program.
---