Embrace the Very End of Summer with Sugar Free Snow Cones!
ChocZero's sugar-free syrups drizzled over crushed ice make the most refreshing keto snow cone.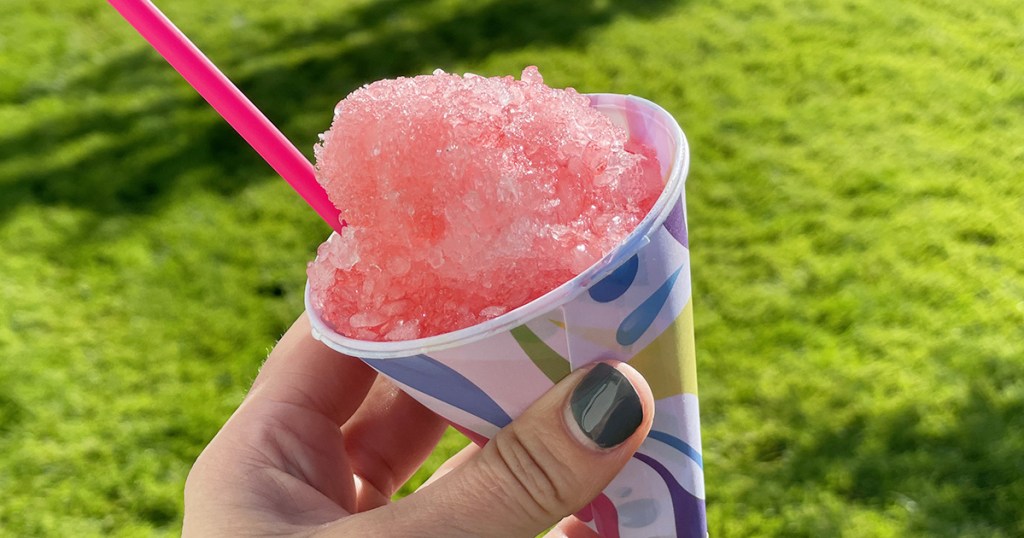 Keep cool with sugar free snow cones!
Enjoy our sugar-free version of this classic summer treat. Make these keto snow cones yourself using ChocZero's Sugar-Free Fruity Syrups — talk about an easy, guilt-free treat!
They currently have peach and mango flavors in stock, and just added new blueberry syrup and raspberry syrup. I know it's a little late in the season for snow cones, but we just got our hands on these new fruity syrups this month and wanted to put them to the test.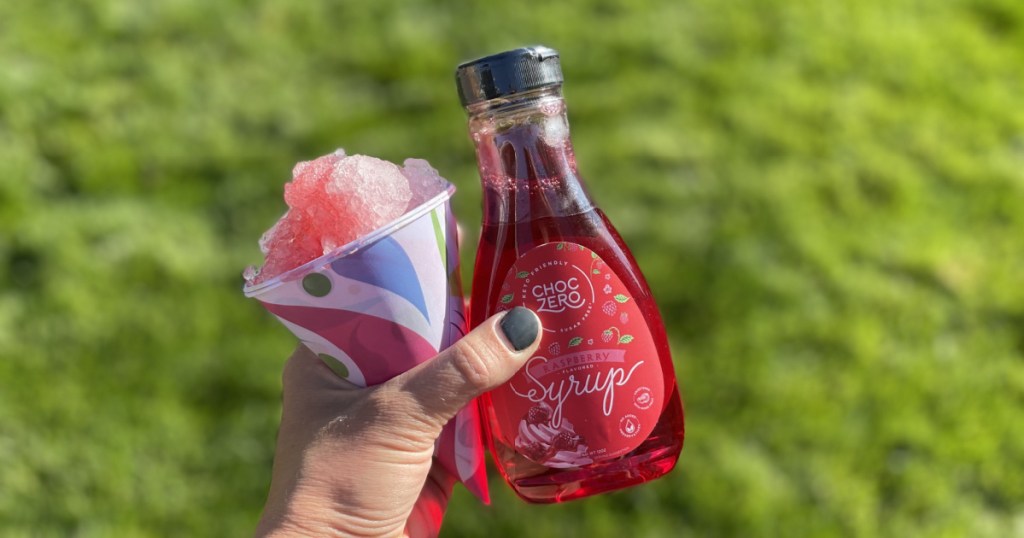 Making sugar free snow cones is a super simple process.
All you need is a blender, ice, and your favorite flavor of sugar-free syrup. I used the raspberry, peach, and mango flavors for this recipe, and let me tell you, they are ALL amazing. You can even combine the flavors to make a tasty peach-mango snow cone. 🤩
By the way, if you need an ice maker, our team loves this one!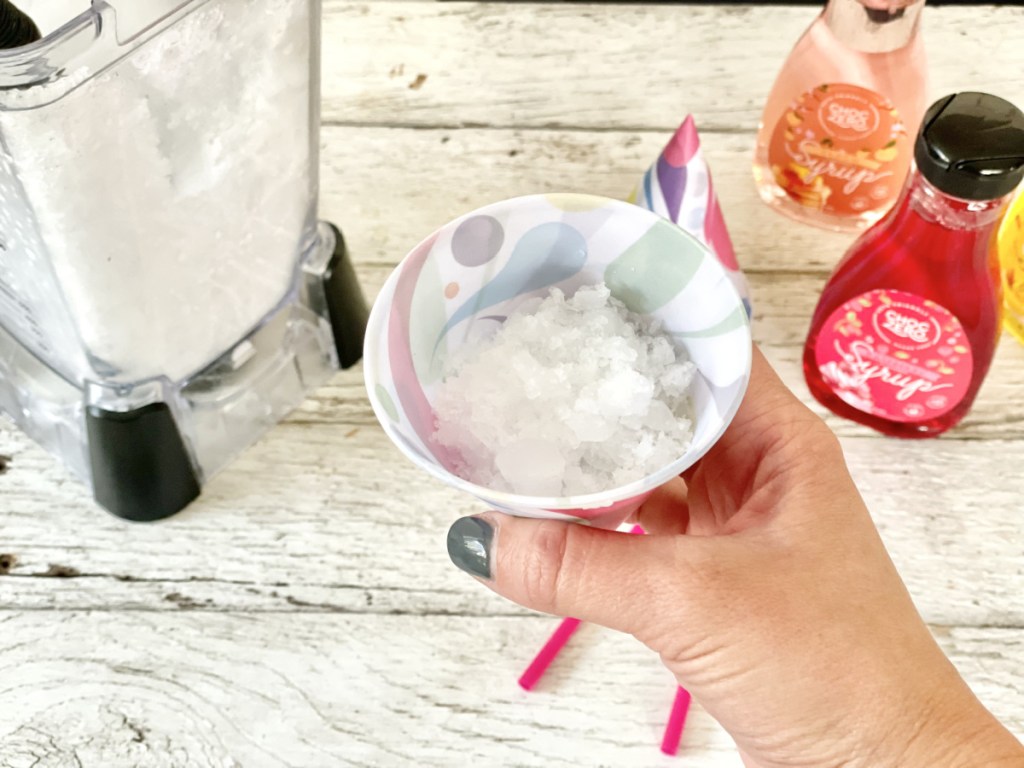 To make these sugar free snow cones at home, you'll want to use the ice from your refrigerator's ice machine as it crushes better in the blender, and your blender may have the crushed ice option too! You just put the ice in the blender and pulse it until you get very finely crushed ice. Then add the ChocZero Sugar-Free Fruity Syrup to the crushed ice and there ya go… homemade keto snow cones in minutes!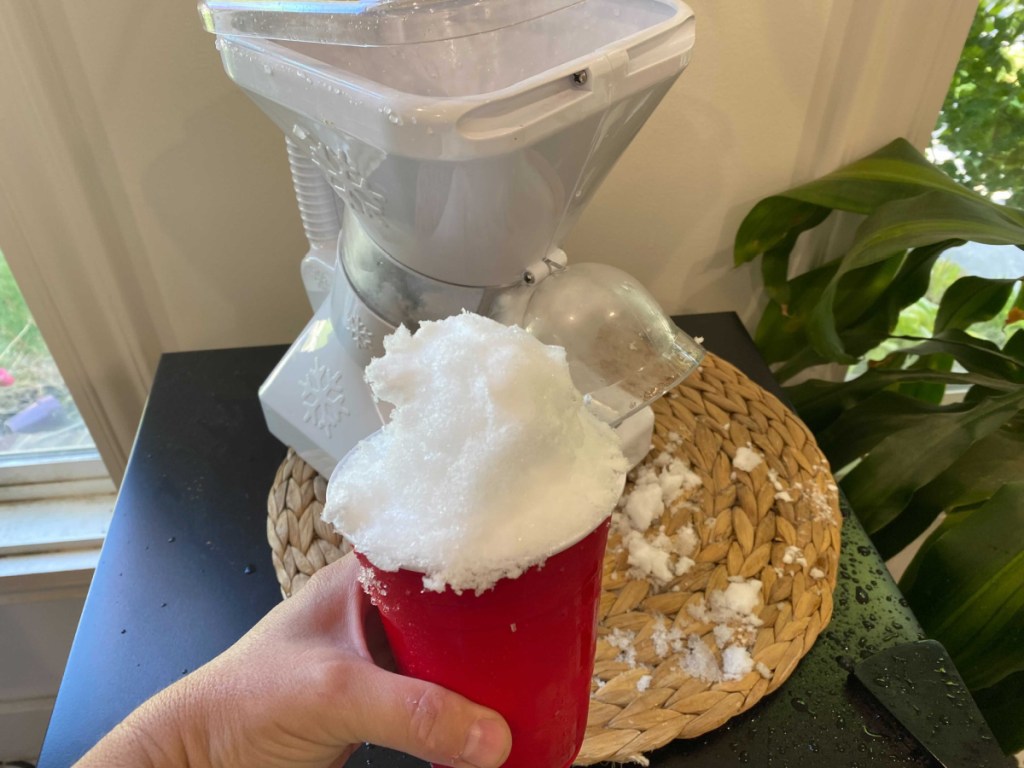 You could even take a recommendation from my Hip teammate Michelle who uses her Snowie Snow Cone maker weekly…if not daily. It's simple to use right out of the box and her kiddos are constantly asking to crush up some fluffy ice for sweet refreshing treats!
Tips for making the best sugar free snow cones:
If your fridge doesn't have an ice maker, you can use ice from ice cube trays. It just might be a little hard for your blender to break apart large cubes of ice.
Don't have a blender? You can hand crush the ice by placing it in a ziplock bag and smashing it with a rolling pin or meat mallet. This also works to break up large cubes of ice before you put them in the blender.
Another blender-less option is to use a snow cone maker, of course! This will ensure you get that fluffy ice consistency and is so fun to break out season after season. As I mentioned above, my teammate Michelle loves this Snowie snow cone maker!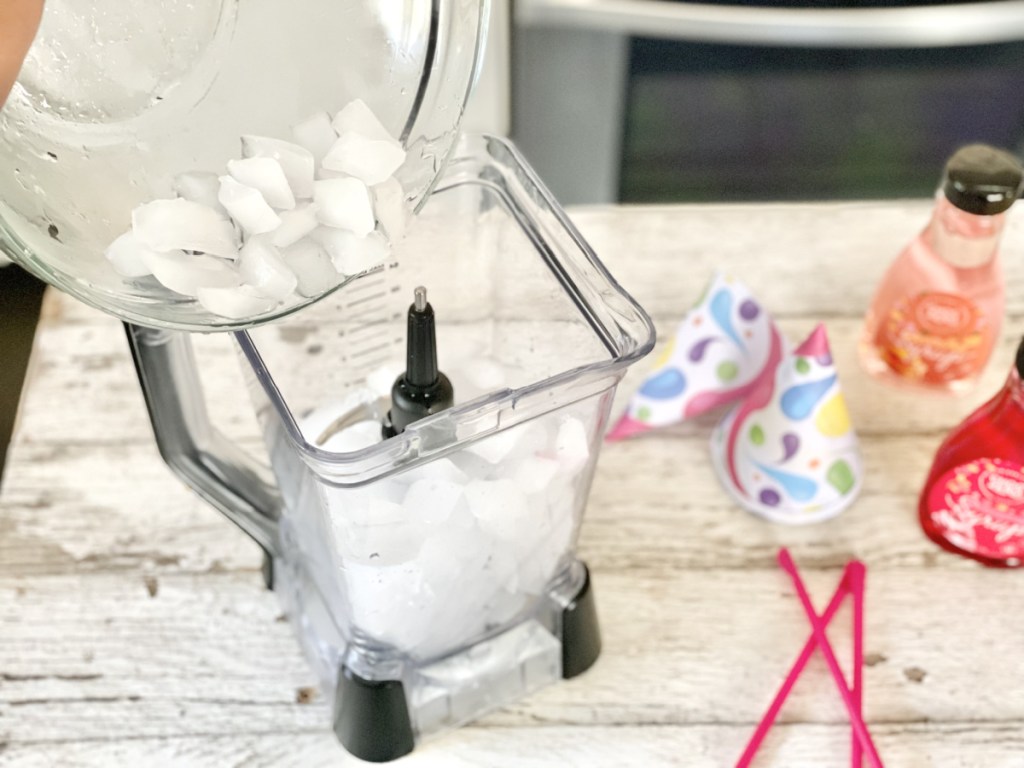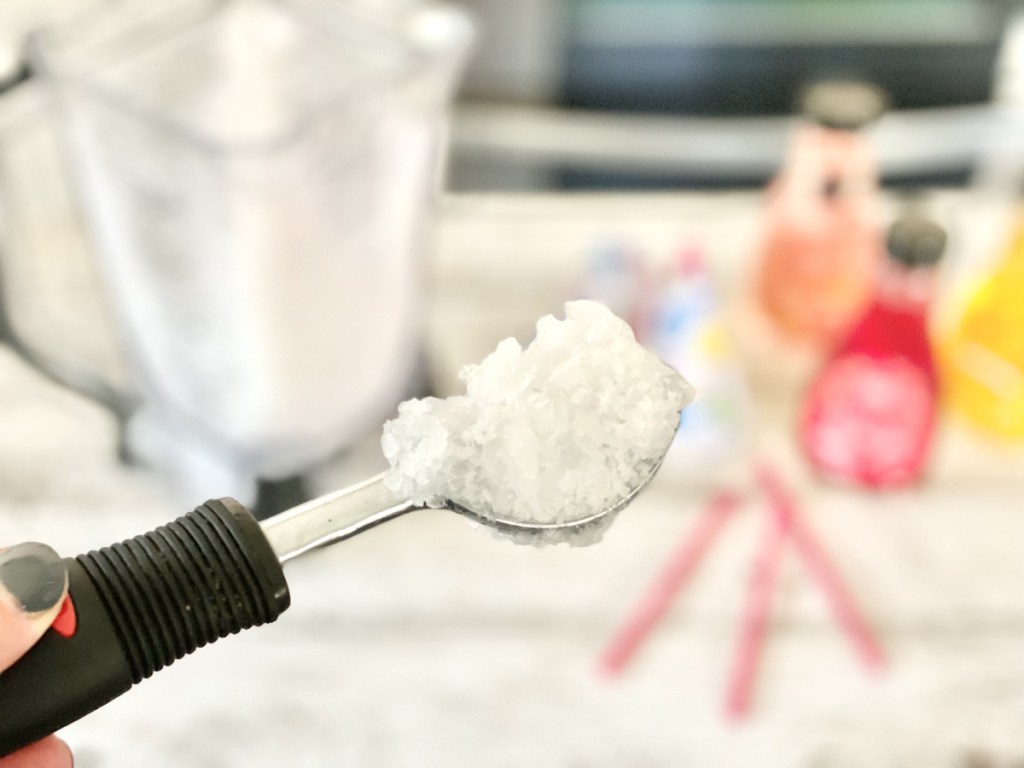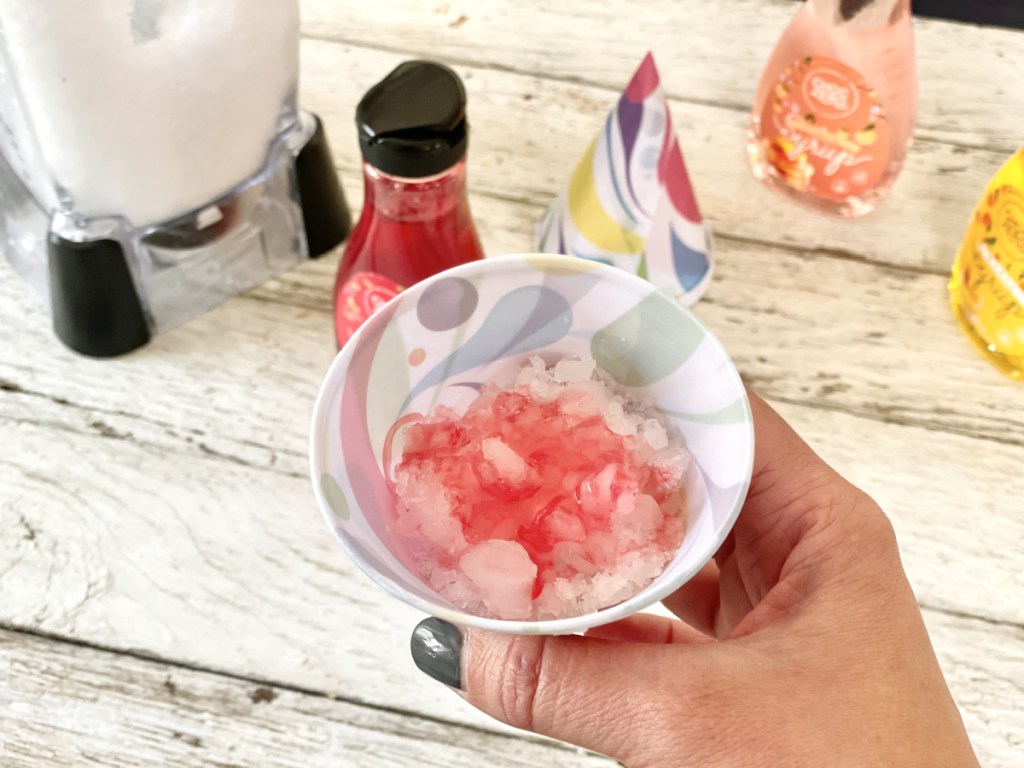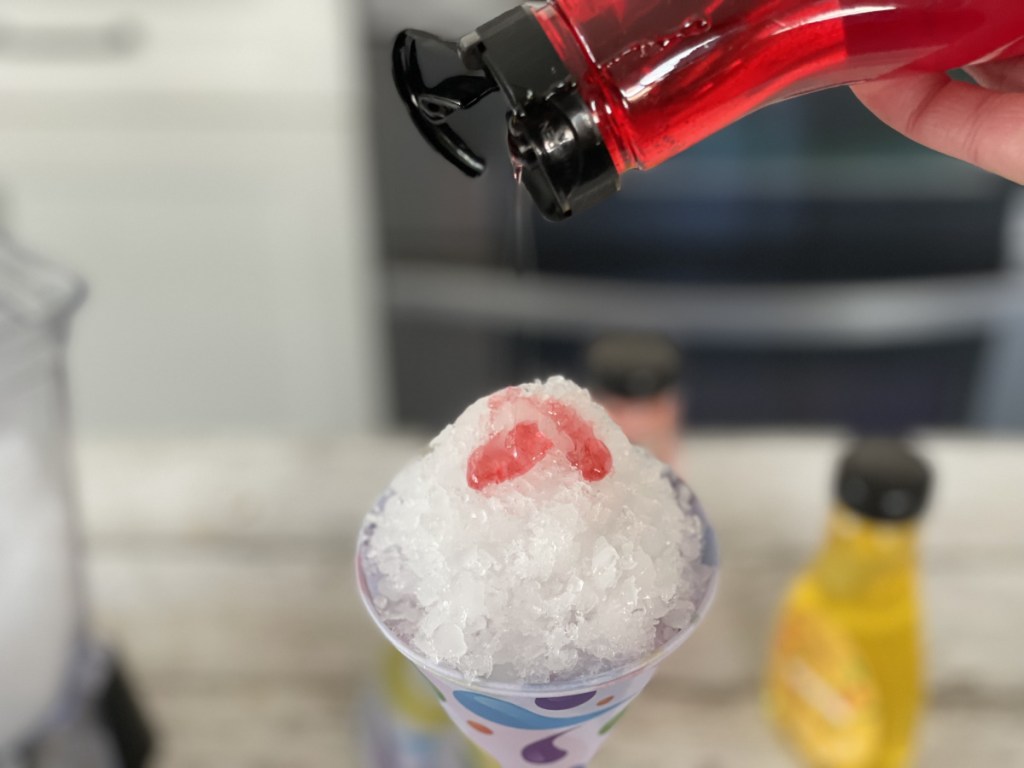 ---
Print
Sugar Free Snow Cones
yield: 4 SERVINGS
prep time: 5 MINUTES
total time: 5 MINUTES
ChocZero's sugar-free fruity syrups drizzled over crushed ice for a refreshing keto treat.
Ingredients
Directions
1
Place ice in a blender and pulse until ice is snow cone consistency, about 15 to 30 seconds (or more), depending on your blender.
2
For each snow cone, scoop 1/2 cup of crushed ice into a small bowl and drizzle with 1 tablespoon of ChocZero Sugar-Free Fruity Syrup. Then scoop another 1/2 cup of crushed ice into the bowl on top of the syrup and top with 1 tablespoon (or more) of syrup. Stir to evenly mix the syrup with the ice. Enjoy!
Nutrition Information
Yield: 4 snow cones, Serving Size: 1 snow cone
Amount Per Serving: 70 Calories | 0g Fat | 32g Total Carbs | 30g Fiber | 0g Protein | 2g Net Carbs
---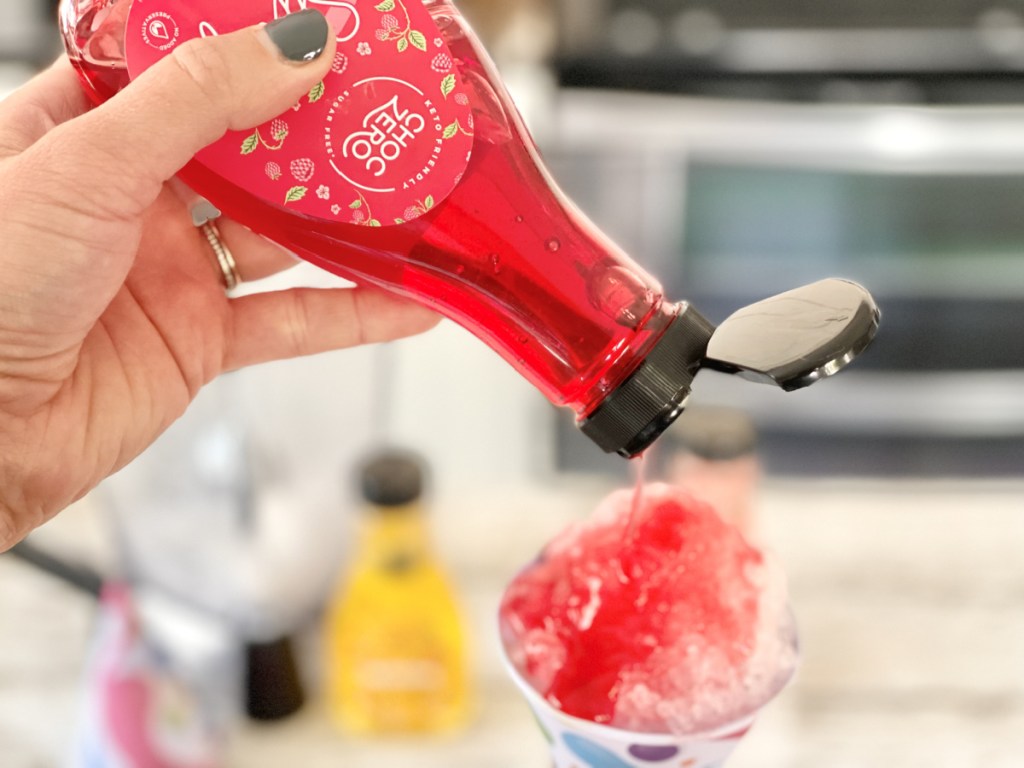 Enjoy the rest of your summer with these cool treats!
It's hard to believe summer is coming to a close. Snow cones are a summer essential and making them yourself is a way to stay in denial that cooler weather is coming! 😂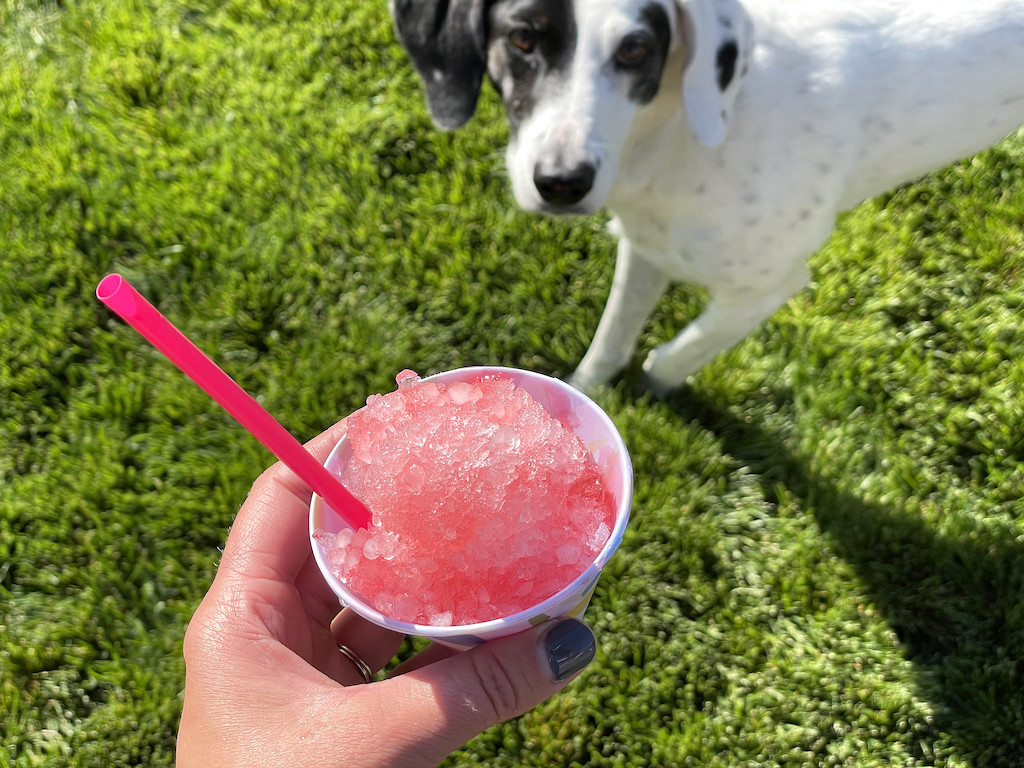 These are perfect for after-school treats, the rest of your summer barbeques, and you can even make them for tailgate parties.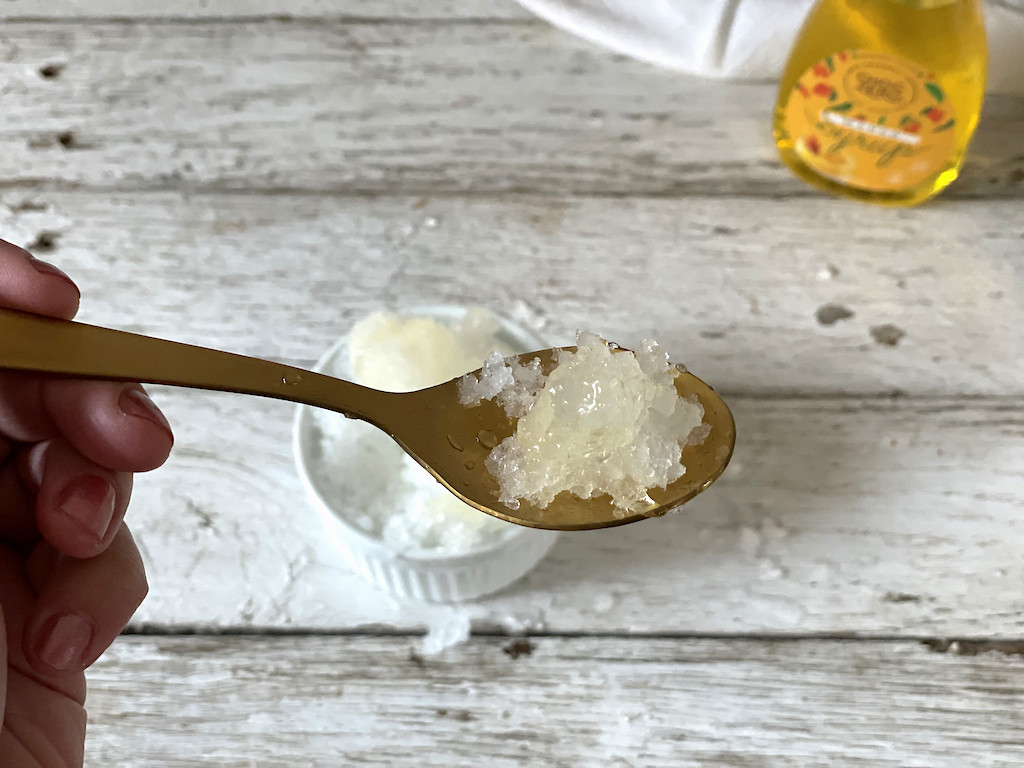 Here's what my Hip sidekick Jenna said about this sugar free snow cone recipe:
"My kids have been obsessed with slushies all summer. I don't like the idea of sugary syrups so I don't indulge in them ever. I never considered the idea of sugar-free syrups!
Since I am a huge fan of ChocZero's Maple Syrup, I was so excited to find out they had fruit-flavored syrups too. And the two most perfect-for-summer flavors, Mango and Peach – YUM! Using these for a keto snow cone was such a fun treat! The kids ended up having two each so I'm glad I left the blender out. 😂"
Shop ChocZero Sugar-Free Fruity Syrups soon as popular flavors may sell out, and be sure to use our promo code HIP2KETO to get 10% off your order!