Keto Starbucks Vanilla Caramel Frappuccino (Copycat Recipe)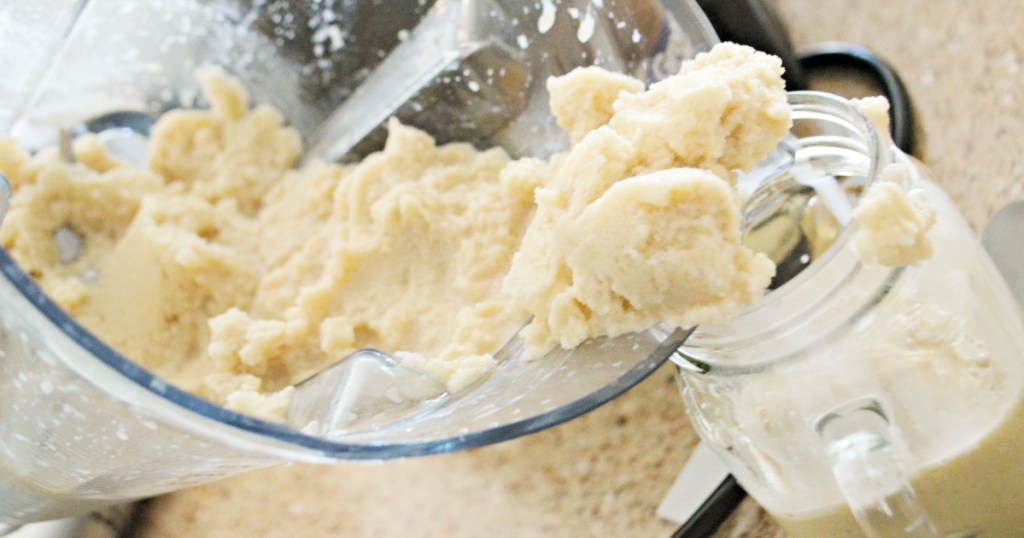 Love a frozen Starbucks Frappuccino drink?
The real deal has tons of sugar and carbs, but don't worry – you can make this yummy copycat Vanilla Caramel Frappuccino recipe at home!
Simply by making a couple of ingredient swaps, you'll be able to sip your favorite drink all summer and still stick to your nutritional goals. This Vanilla Caramel Frappuccino is HEAVEN! It's super satisfying and delicious, plus it's easy to make!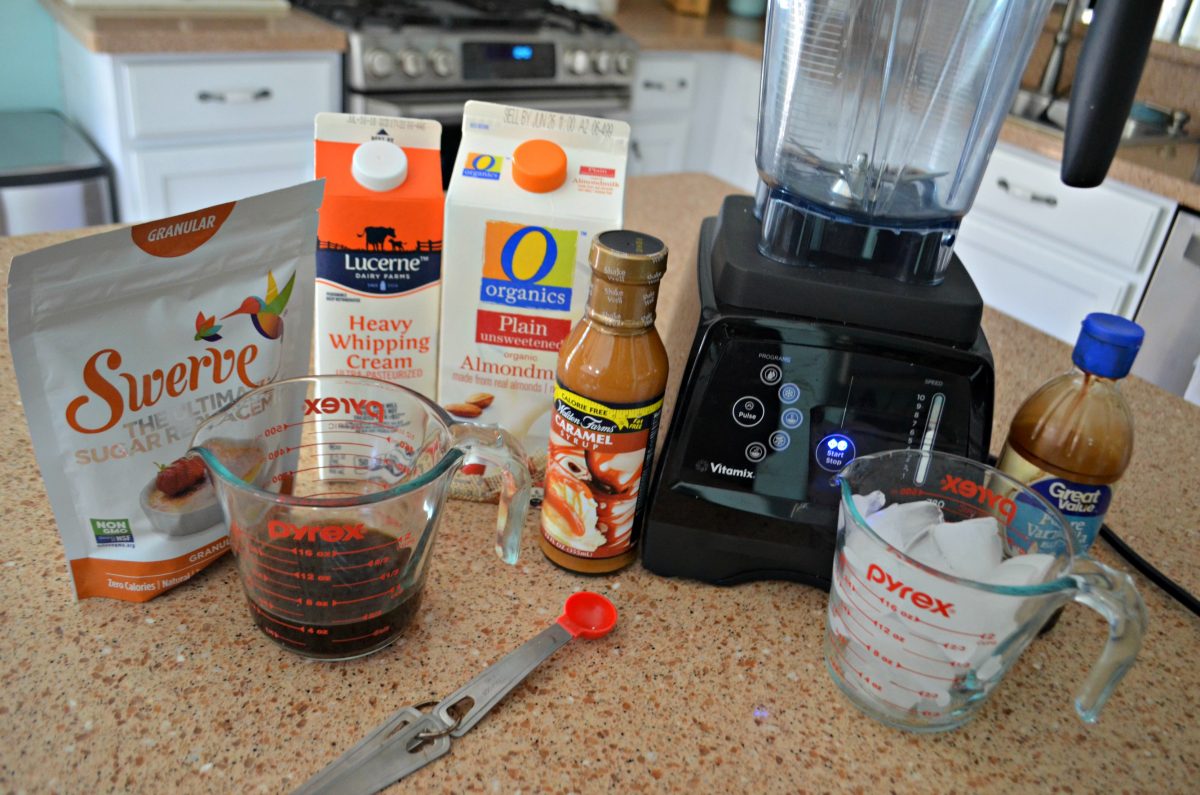 What sugar substitute should I use?
You can use any keto-friendly sweetener you prefer in this recipe. I used Swerve and it's fantastic, but 6 of those 9 carbs come from the sweetener. If you're curious about other common keto sweeteners, read this helpful post on keto sweeteners and how to convert them for recipes. It comes in handy!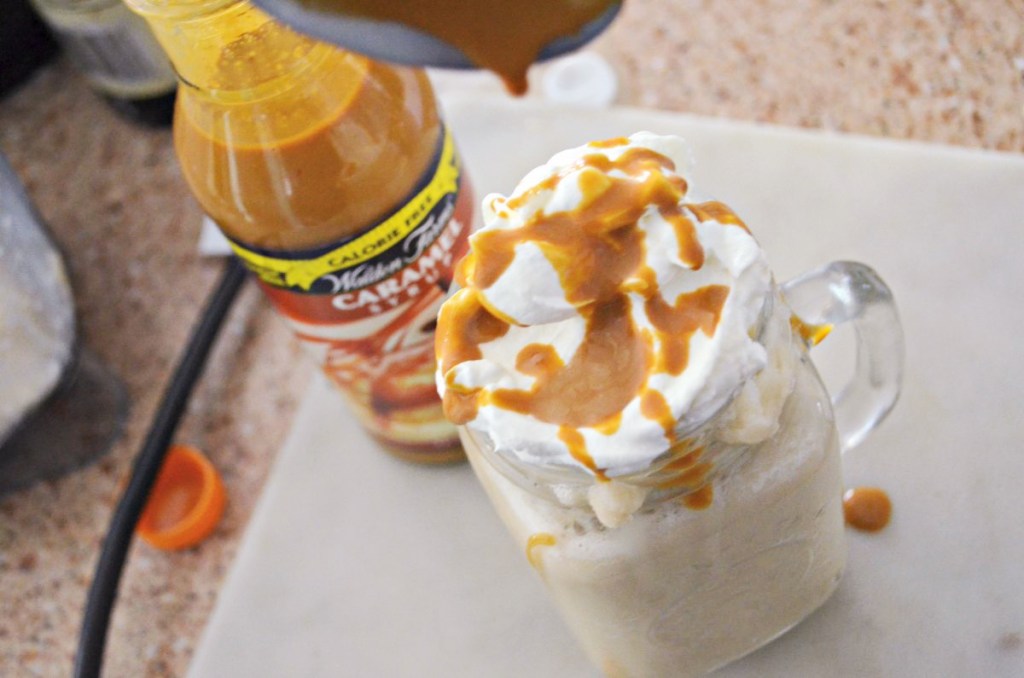 If it's sugar-free, it's for me!
You could make your own caramel sauce like THIS recipe suggests, or grab a bottle of this Walden Farms Sugar-Free Caramel Syrup. I was pleasantly surprised at how delicious it is. It's pretty sweet-tasting, perfect for a frappuccino!
---
Print
Keto Starbucks Vanilla Caramel Frappuccino (Copycat Recipe)
yield: 1 SERVINGS
prep time: 2 MINUTES
cook time: 2 MINUTES
total time: 4 MINUTES
Make this delicious Starbuck's inspired frappuccino keto style in just a few minutes!
Ingredients
3 tablespoons heavy whipping cream
1/2 cup coffee room temp or cold
1 cup unsweetened almond milk
1/2 teaspoon vanilla extract
2 teaspoon Swerve (or alternative sweetener of choice)
1 teaspoon sugar free caramel sauce
2 cups ice
Directions
1
Whip heavy whipping cream into peaks, and add a tiny amount of sweetener to taste. Set aside.
2
To the blender: Add coffee, almond milk, vanilla extract, sweetener, caramel sauce, and 2 tablespoons of the whipped cream you just made.
3
Blend until combined. Add ice and blend until desired.
4
Pour into a cup. Add remaining whipped cream and a little extra caramel sauce on top, if desired.
Nutrition Information
Yield: 1 serving, Serving Size: 1 serving
Amount Per Serving: 183.6 Calories | 17.3g Fat | 17g Total Carbs | 5.8g Fiber | 0.6g Sugar | 10g Sugar Alcohol | 1.2g Protein | 1.1g Net Carbs
---
Hooray for a delicious frappuccino that won't spike my blood sugar!
This tastes fantastic. It's a refreshing frozen drink that doesn't even taste keto! I promise if you need your Starbucks frapp fix, you've gotta try this frozen coffee drink immediately! Enjoy!
---