Easy Pickle Pops Recipe – Only 2 Ingredients Needed!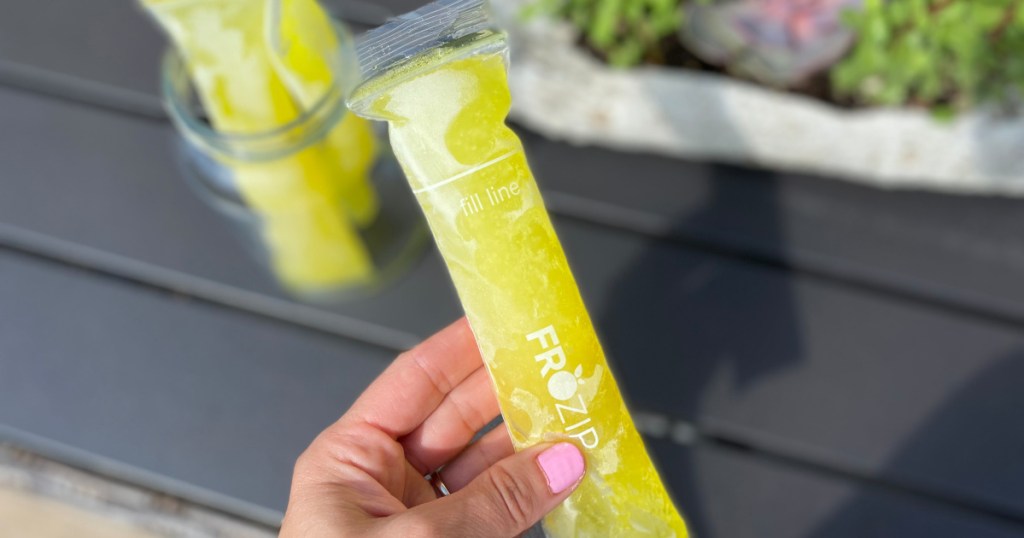 Who doesn't love a cold popsicle on a hot summer day?

These pickle pops are so easy to make, even the little ones can help out. I know what your thinking… "wait, did she say pickles?" Yes! Yes, I did.
Ever wonder what to do with all the pickle juice after you have eaten all the pickles? This is one simple way you can use that excess pickle juice!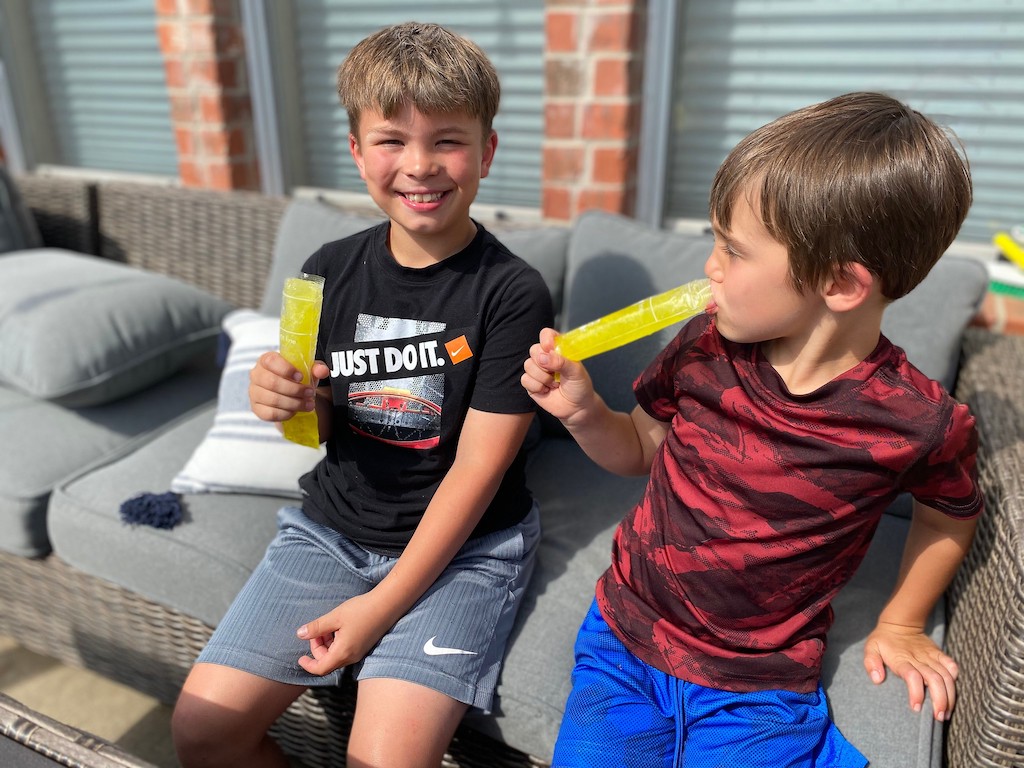 These pickle popsicles are keto-friendly and kiddo approved! While some pickle fanatics love the taste of pure pickle juice, you can cut the sour flavor with a teaspoon of monk fruit sweetener to tone down the pickle flavor.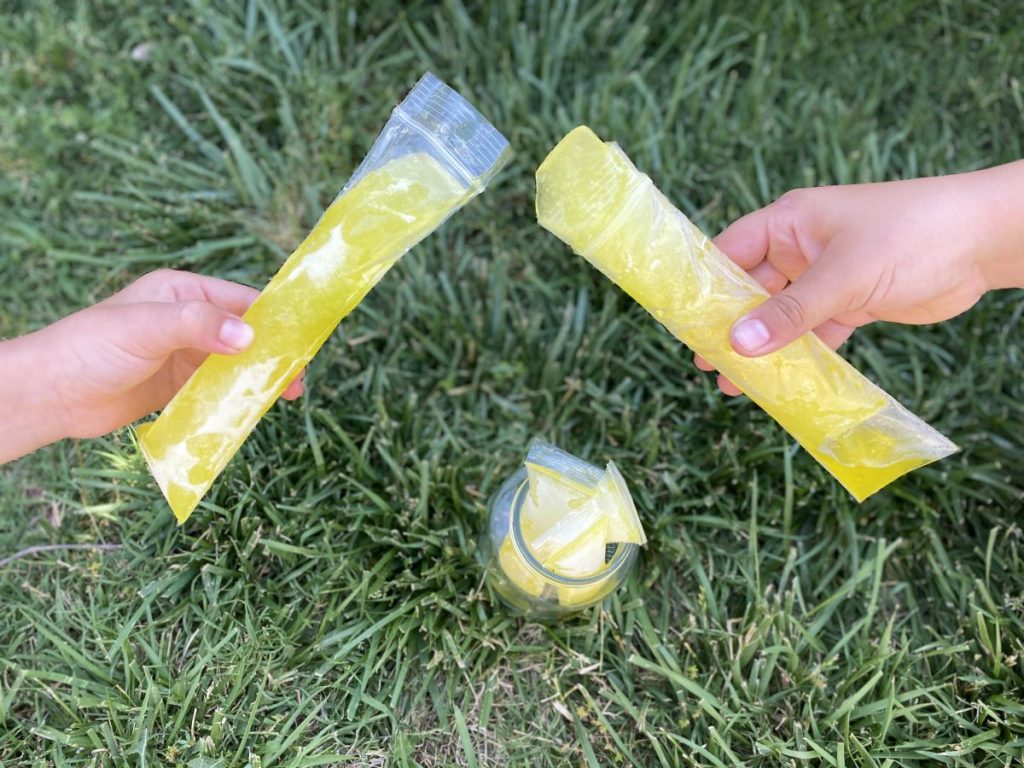 Still on the fence about drinking pickle juice? There are actually a ton of benefits to pickle juice.
1. Pickle juice is perfect for workouts and sporting events.
Since pickle juice has a ton of electrolytes, this is a quick fix for hydration and muscle cramps.
---
2. Pickle juice helps with salt cravings.
I am always craving salty food, so the fact I can just grab a pickle pop and have that craving satisfied without indulging in carb-filled foods rocks!
---
3. Pickle juice can regulate period cramps.
The vinegar in pickle juice can be a cure for all types of cramps, but relief from menstrual pain is a big plus for us women!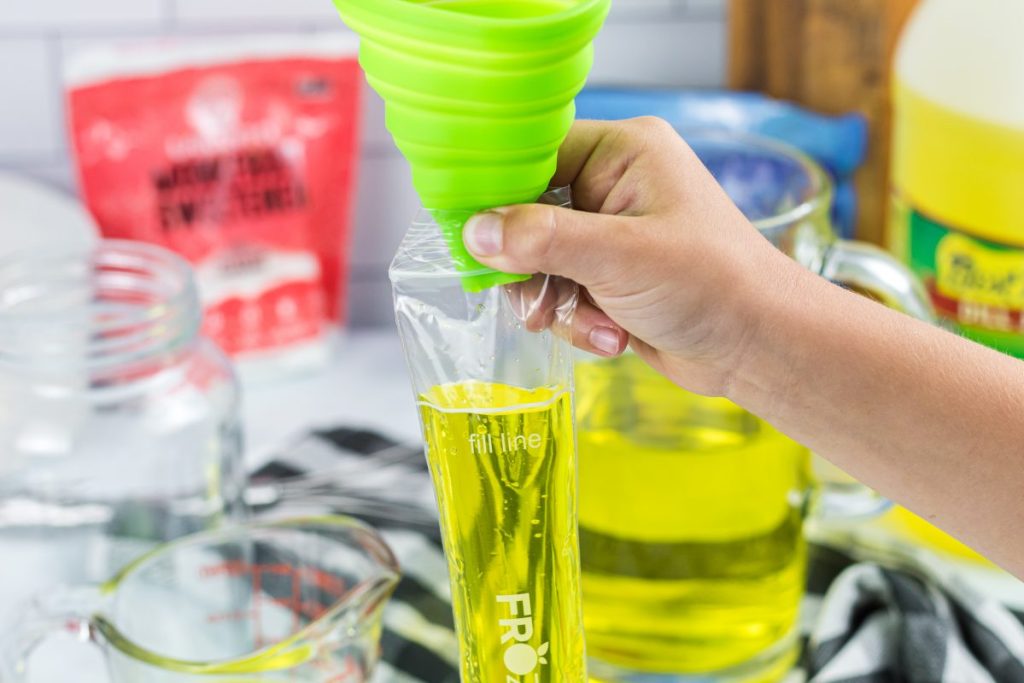 ---
yield: 7 SERVINGS
prep time: 5 MINUTES
total time: 5 MINUTES
Pickle Popsicles are the perfect keto summertime popsicle for all ages. With just 2 ingredients, anyone can make pickle pops!
Ingredients
1 teaspoon monk fruit sweetener (or more if you'd like your pickle pops on the sweeter side)
Directions
1
Add 3 cups of pickle juice to a pitcher. Whisk in monk fruit sweetener until dissolved.
2
With a funnel, pour pickle juice into disposable popsicle mold bags leaving an inch before you reach the top since these will expand when freezing.
3
Place in freezer and let freeze for at least 8 hours.
Nutrition Information
Yield: 7, Serving Size: 1
Amount Per Serving: 0 Calories | 0 Fat | .42 Total Carbs | 0 Fiber | .42 Sugar Alcohol | 0 Protein | 0 Net Carbs
---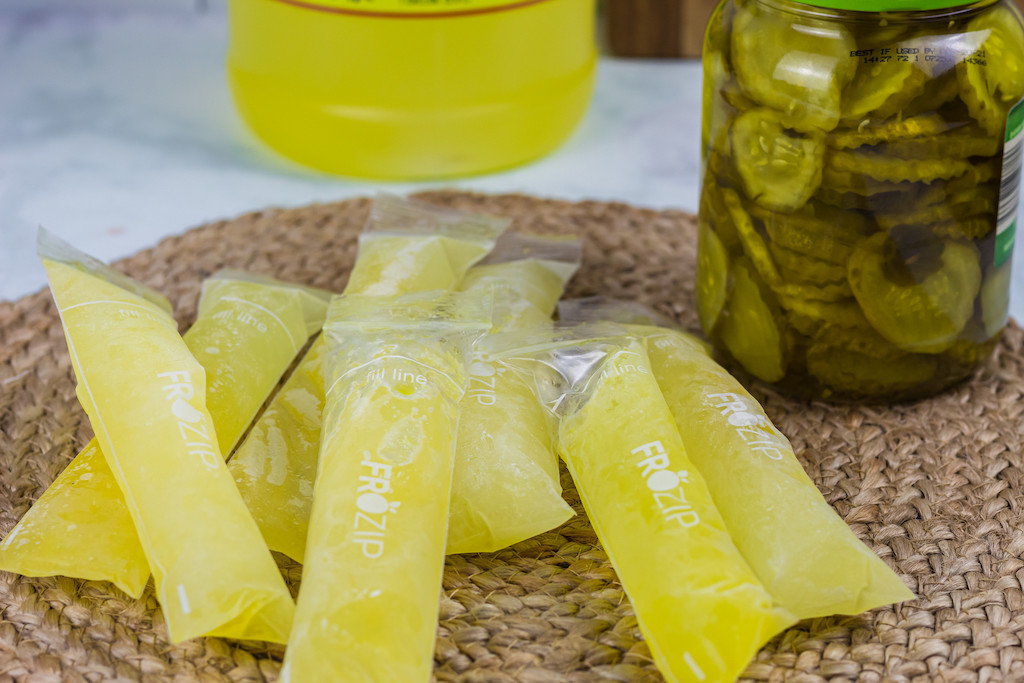 Pickle juice pops are so cheap to make!
This recipe costs next to nothing! If you already have extra pickle juice from a jar, you can use that as the base. If not, purchase a gallon of Best Maid Dill Juice for less than $6 at your local grocery store or on Amazon (though it's more expensive when purchasing online).
For the disposable popsicle mold bags, I purchase these every summer on Amazon for around $12 for 125 bags. You can buy already made pickle popsicles but it can get costly, $3-$7 for 6 pickle pops is usually the average.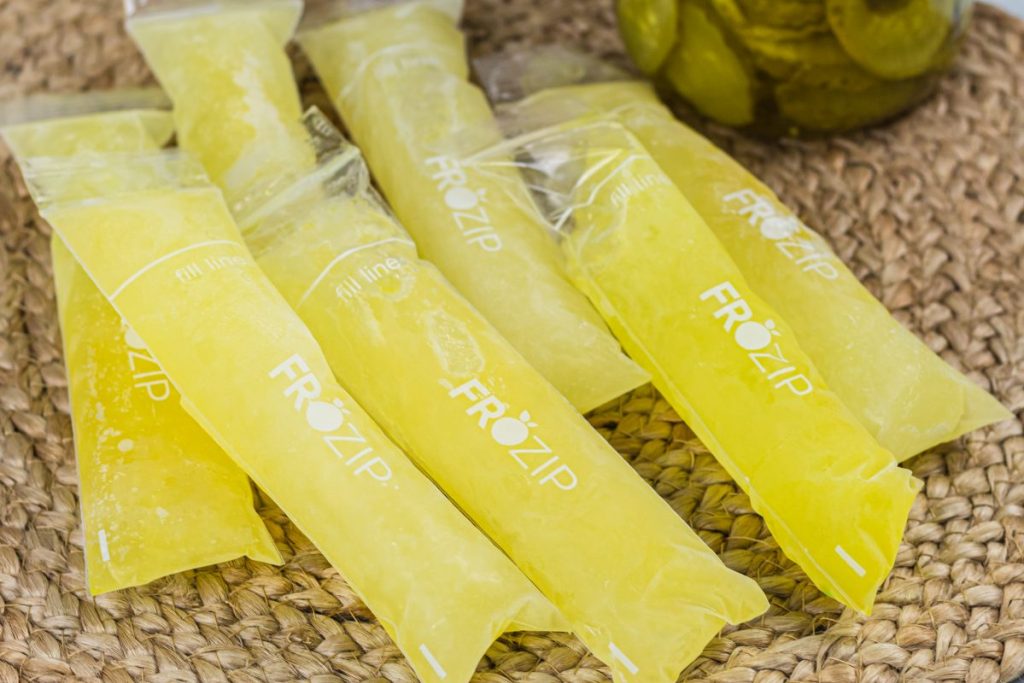 Give these easy and fun keto pickle popsicles a try this summer.
Pickle pops are the coolest way to enjoy a frozen treat, get some great health benefits, and stay keto all at the same time! Plus, when the kiddos approve, that's always a recipe win! 🙌
---
Want another cool treat? Try our low-carb strawberry cheesecake popsicles!