Keto "Oatmeal" Cream Pies (Low Carb Little Debbie Copycat Recipe)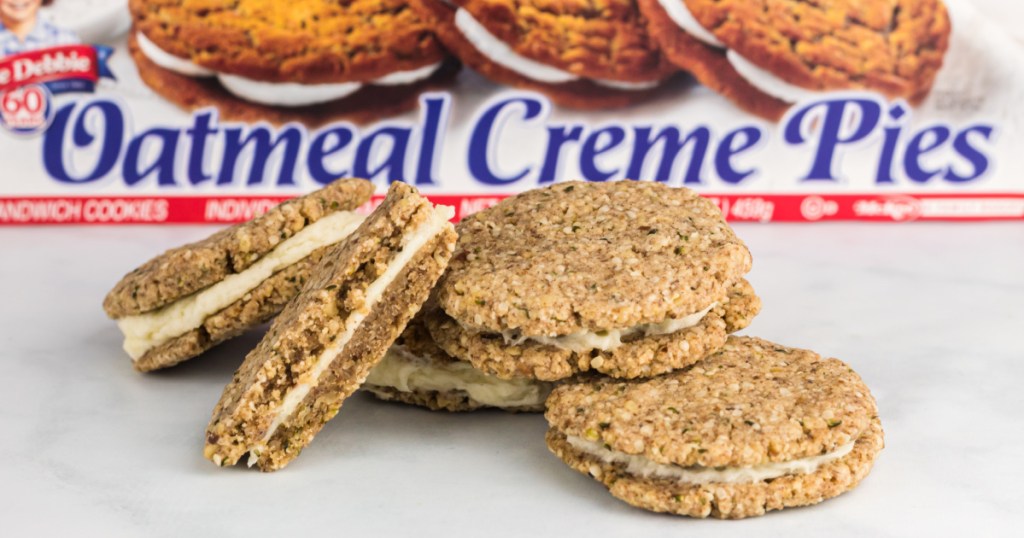 Move over Little Debbie!
Remember having Little Debbie Oatmeal Creme Pies for dessert as a kid growing up? My mom would always add one to my school lunches from K-12, and now my boys are always asking for them! I try and watch their sugar intake so I decided to challenge myself and see if I could come up with a low carb, low sugar, and keto-friendly version.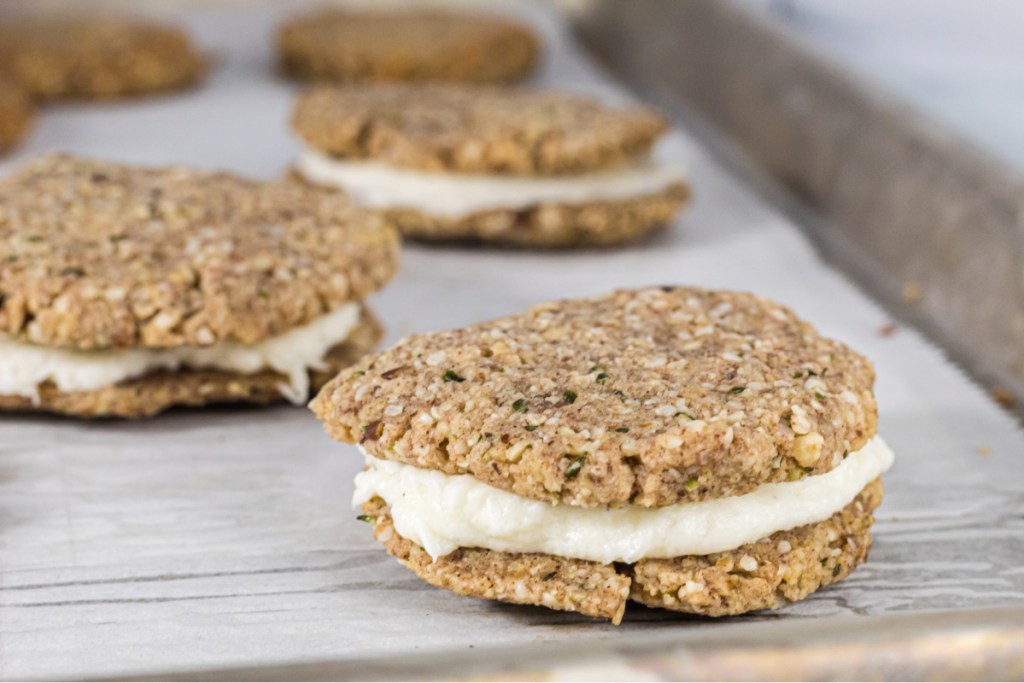 Today I'm sharing with you my recipe for "Fauxmeal" Low Carb Oatmeal Cream Pies! One bite of these yummy treats and I'm whisked right back to my childhood. Plus, these pies clock in at just 1 net carb each!
They're so close to the original with their soft cookie outside and a light cream filling inside, you'll never guess their keto and are missing all the carbs.
---
Are you a visual learner? Watch my how-to video to see how easy these delicious keto "oatmeal" cream pies are to make…
---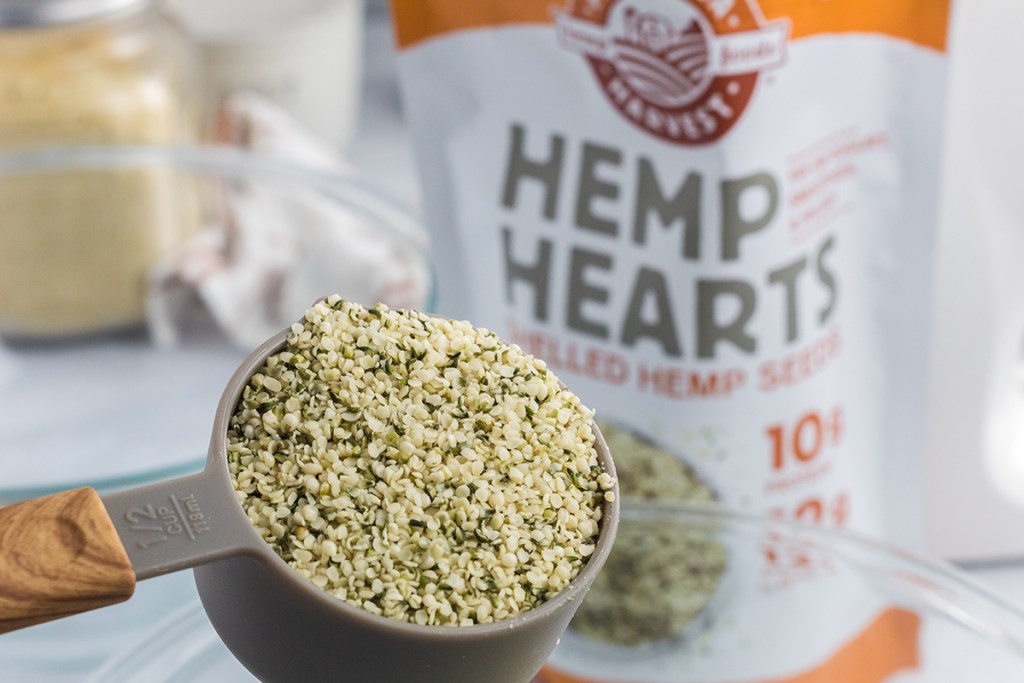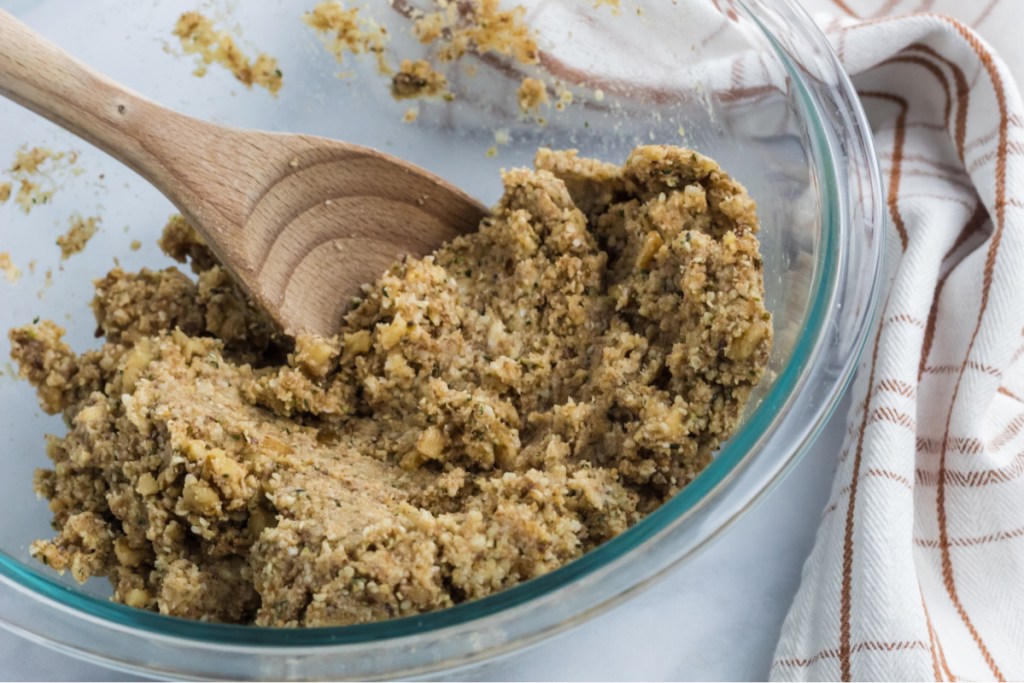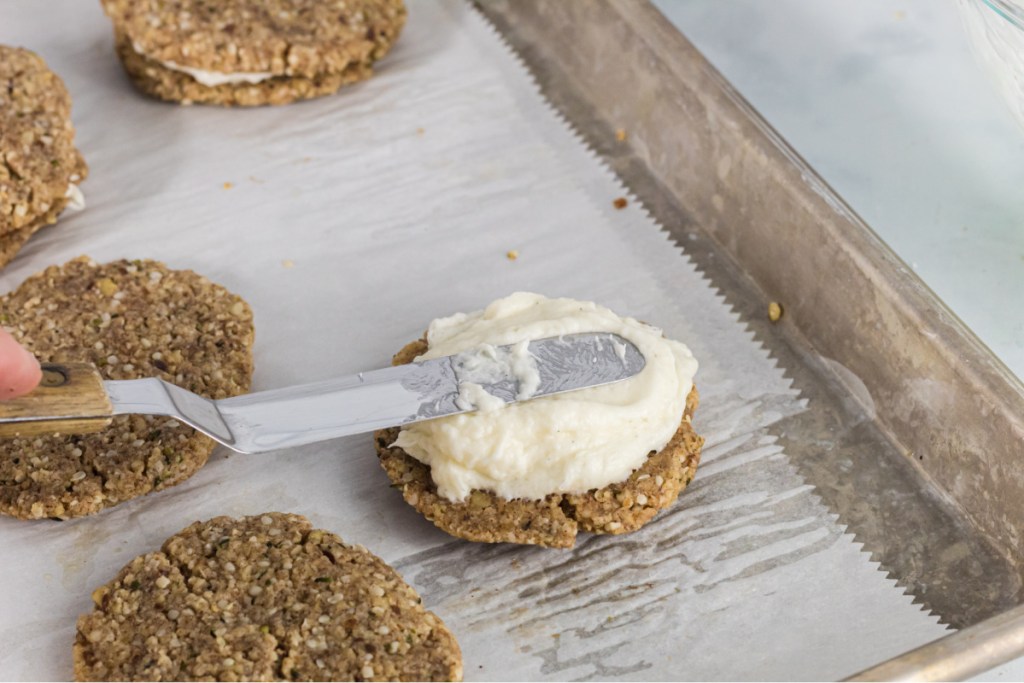 ---
Print
Low Carb "Oatmeal" Cream Pies
yield: 8 SERVINGS
prep time: 10 MINUTES
cook time: 13 MINUTES
total time: 23 MINUTES
Our delicious keto cookie cream pie sandwiches will feed your Little Debbie craving without all the added sugars!
Ingredients
"Oatmeal" Cookie:
3/4 cup walnuts, finely diced (you can run them through a food processor if you need to)
1/2 teaspoon baking powder
1/4 teaspoon salt
1 teaspoon ground cinnamon
8 tablespoons butter, softened
1 large egg
1 teaspoon vanilla extract
Cream Pie Filling:
3/4 cup heavy whipping cream
1 tablespoon butter, softened
1/2 teaspoon vanilla extract
Directions
1
Making the Cookies:
Preheat oven to 350 degrees. Prepare a baking sheet with parchment paper and set aside.
2
In a medium bowl, mix together dry cookie ingredients except for the powdered sweetener. Set aside.
3
In a separate bowl, cream the wet ingredients and the keto sweetener (powdered monk fruit, softened butter, egg, and vanilla extract) using an electric mixer.
4
Pour dry cookie ingredients in the wet ingredient bowl. Use a hand mixer on low speed and gently mix until blended.
5
Scoop out a tablespoon-sized cookie dough spoonful and place on the prepared baking sheet. Gently press down using the palm of the hand or a flat glass bottom to flatten the cookie.
6
Bake in the oven for 10-13 minutes. Let cookies cool while making cream filling.
7
Making the filling:
In a mixing bowl, add powdered monk fruit sweetener, heavy whipping cream, softened butter, and vanilla extract. Mix with a hand mixer until a soft peak has formed. Slowly add in xanthan gum and mix for about 20 more seconds.
8
Assembling the cookie sandwich:
Apply cream filling to the middle of one cookie and top with another cookie to create a keto faux oatmeal cookie sandwich. Enjoy!
Nutrition Information
Yield: 8 sandwiches, Serving Size: 1 sandwich
Amount Per Serving: 365 Calories | 37g Fat | 18g Total Carbs | 3g Fiber | 14g Sugar Alcohol | 7g Protein | 1g Net Carbs
---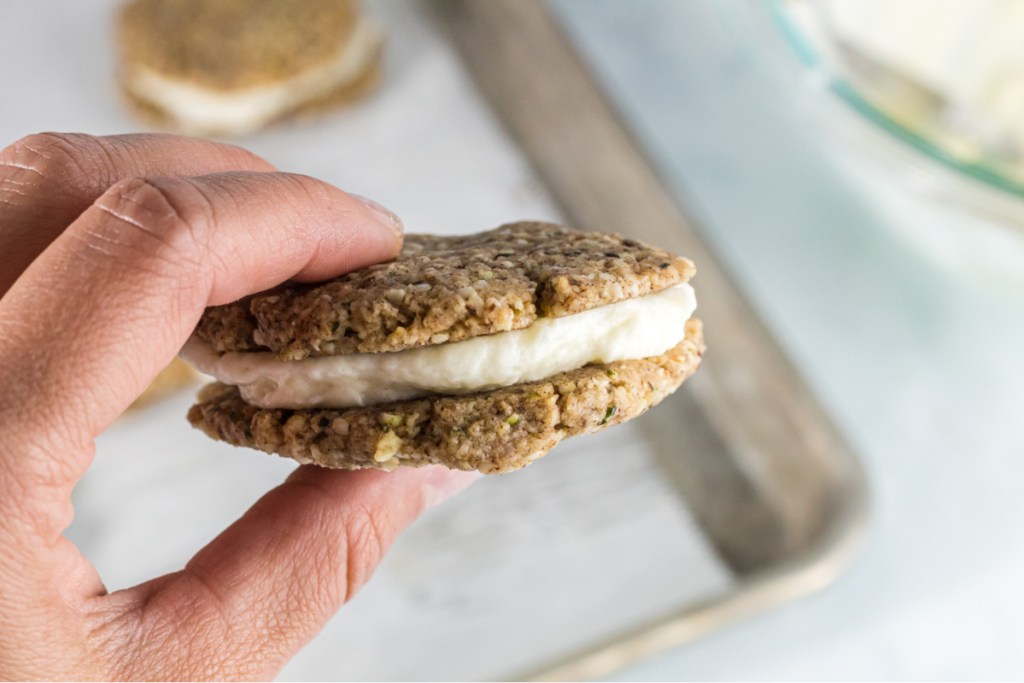 Yummy keto treat without all the sugar!
All the nostalgic vibes of Little Debbie Oatmeal Creme Pie cookies, but none of the sugar like the original. I love that I can give "fauxmeal" cream pies these to my kiddos and still keep the sugar levels in check.
My advice? Make an extra batch for your family – they're going to beg for more!
---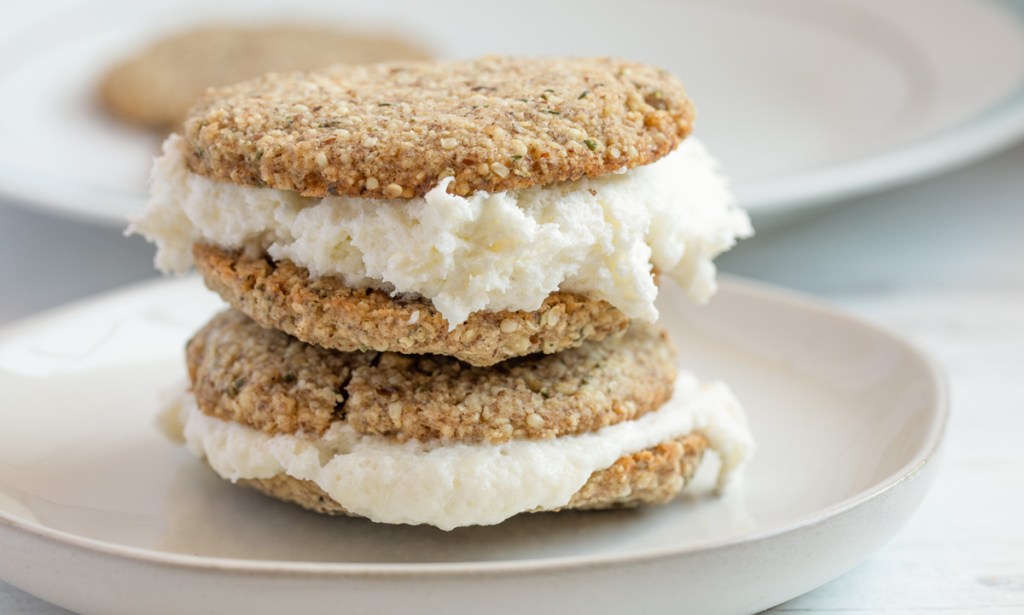 My team member, Jenna, tested this keto oatmeal cream pie recipe (as pictured above) and here's what she had to say:
"These are just as cute as they are fun! Oatmeal Creme Pies were my favorite of those prepackaged snacks you can find in the grocery store, and these certainly are a great homemade version! The kids and I had so much fun putting them together. The cookies were my favorite part, and my kids LOVE the filling!"
---