Our Homemade Twix Candy Bar is Keto Approved!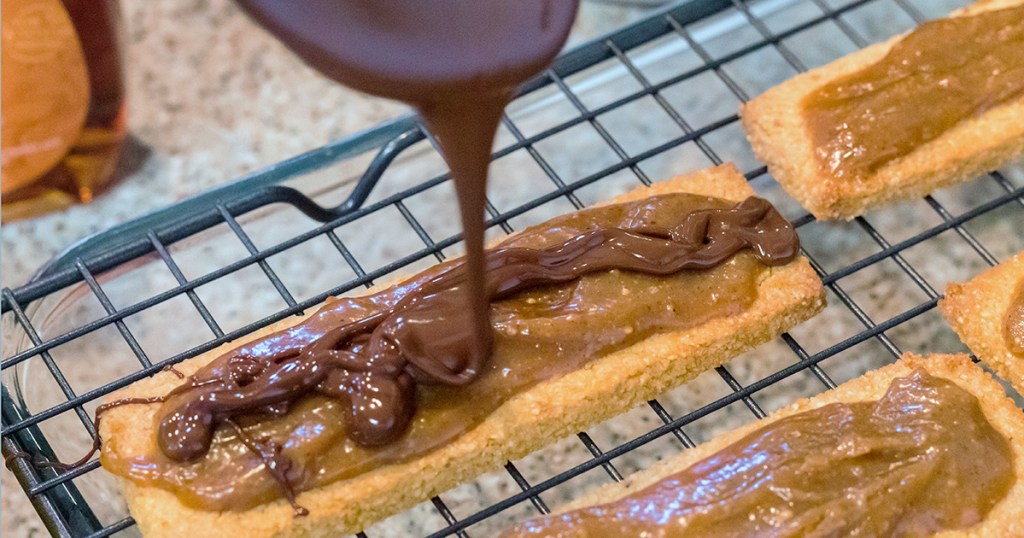 Craving some candy?
Let me introduce you to our keto version of a Twix bar. Yes, KETO Twix!
I had to take a moment all to myself to sit and just enjoy every bite of this bar. It's THAT good. This chocolate-covered cookie and caramel bar curbed every craving and is sure to satisfy any sweet tooth!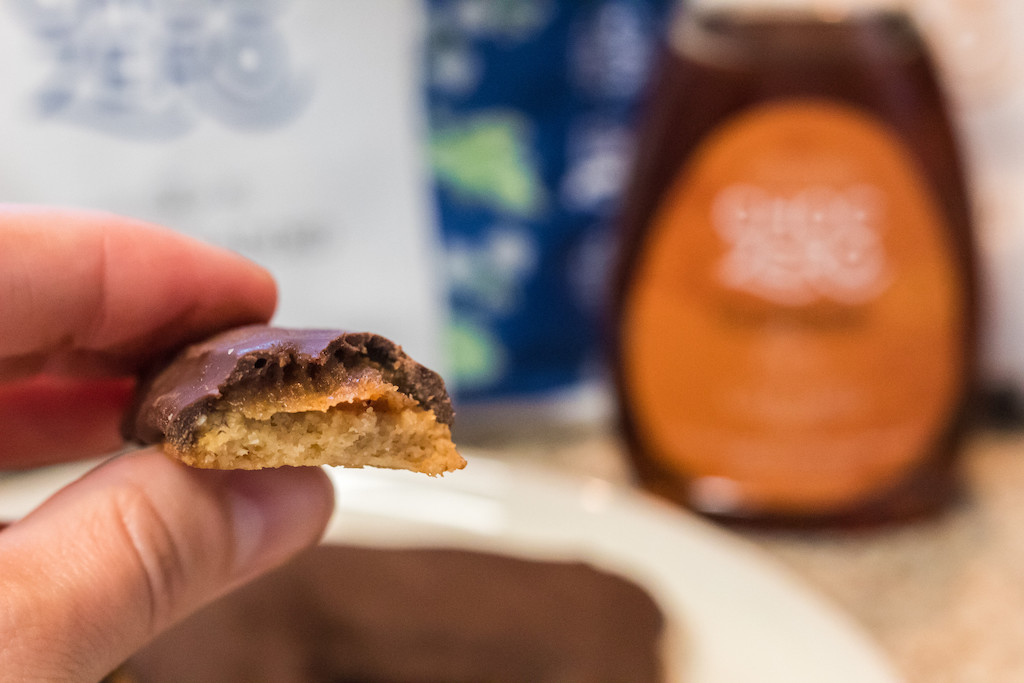 Thanks to ChocZero chocolate chips, we created this classic candy bar while keeping our sugar intake down. The original Twix Candy bar is filled with a whopping 28g of sugar – however, our keto Twix candy bar has ZERO sugar and only 3 Net Carbs per bar!
Hip Recipe Tips:
You'll want to make the keto caramel filling first since it takes a while to completely cool and thicken.
Though it will require a little patience, the shortbread cookies for the base of the candy bar will also need to cool completely before assembling. They firm up nicely once they're cool.
Aside from just using a traditional keto sugar substitute, I've added in ChocZero caramel syrup to provide a little more depth to the sweet flavor.
Personally, I found it easier to drizzle the melted chocolate over the candy bar instead of dipping them. Plus, this allows you to gauge how much or how little chocolate you want on your bar. But if you'd like to give dipping a try, go for it!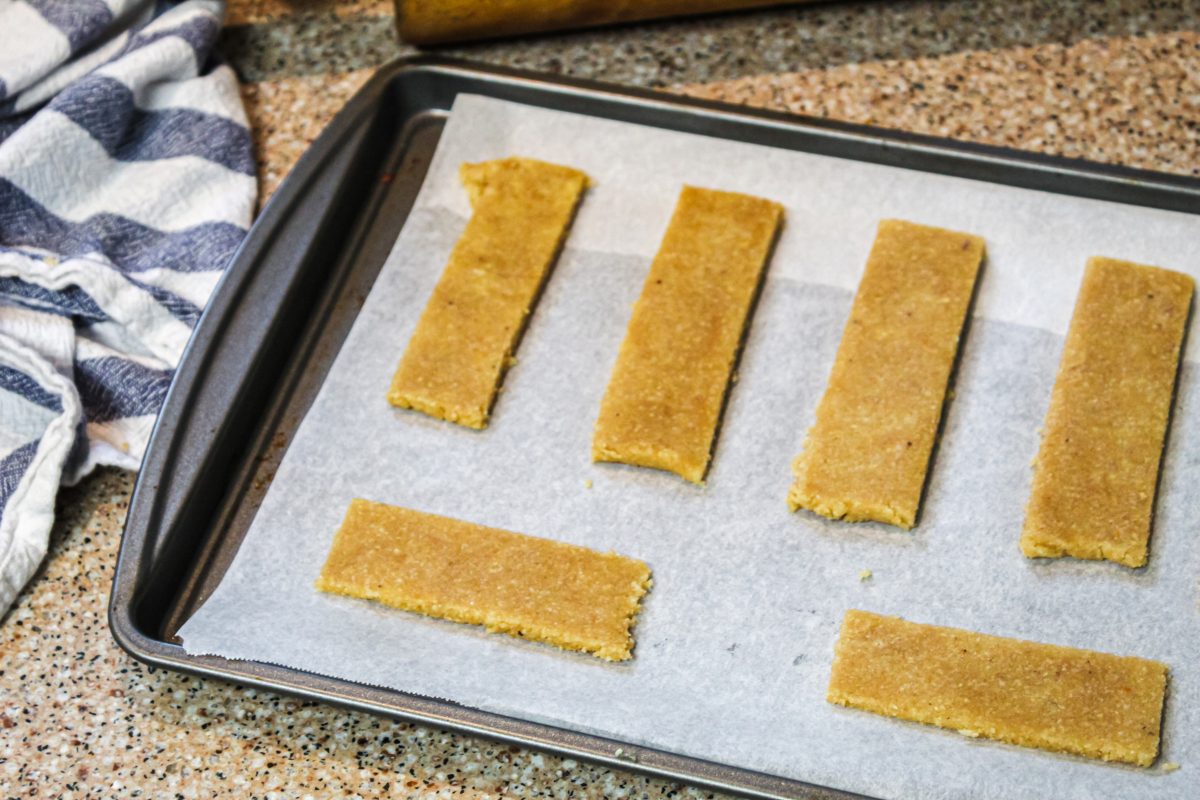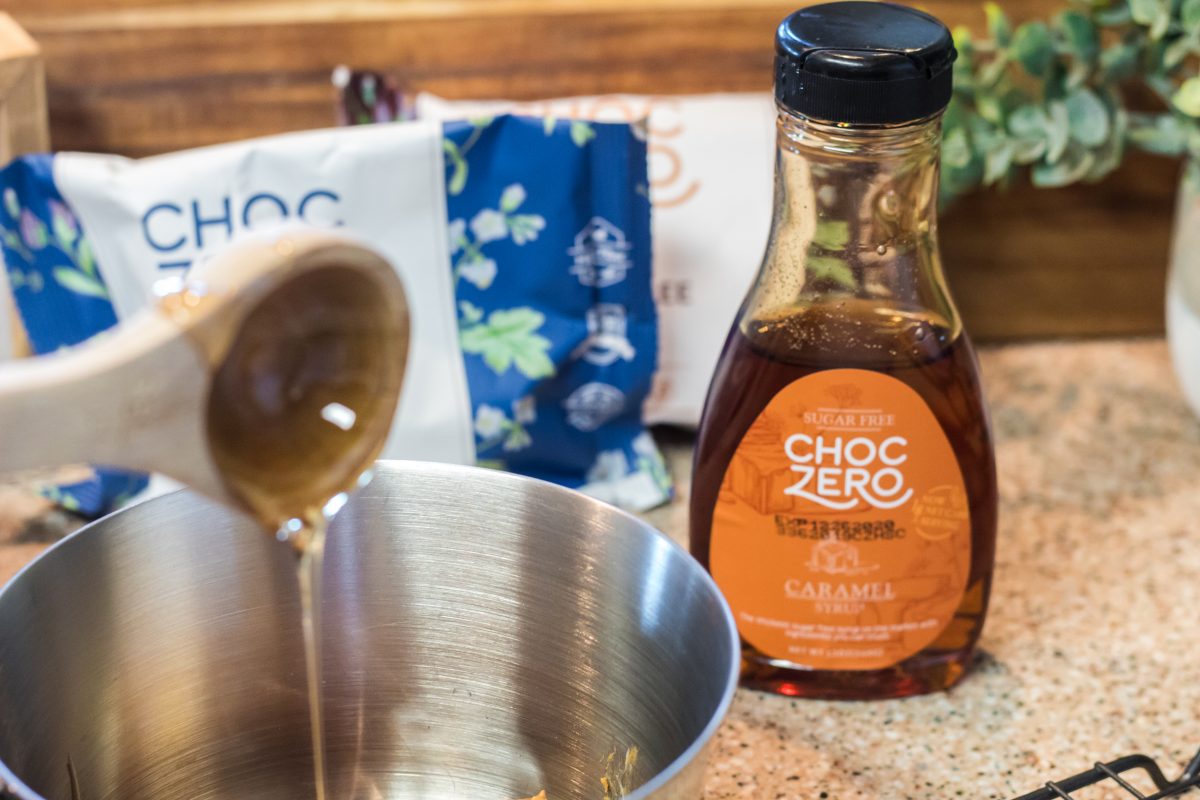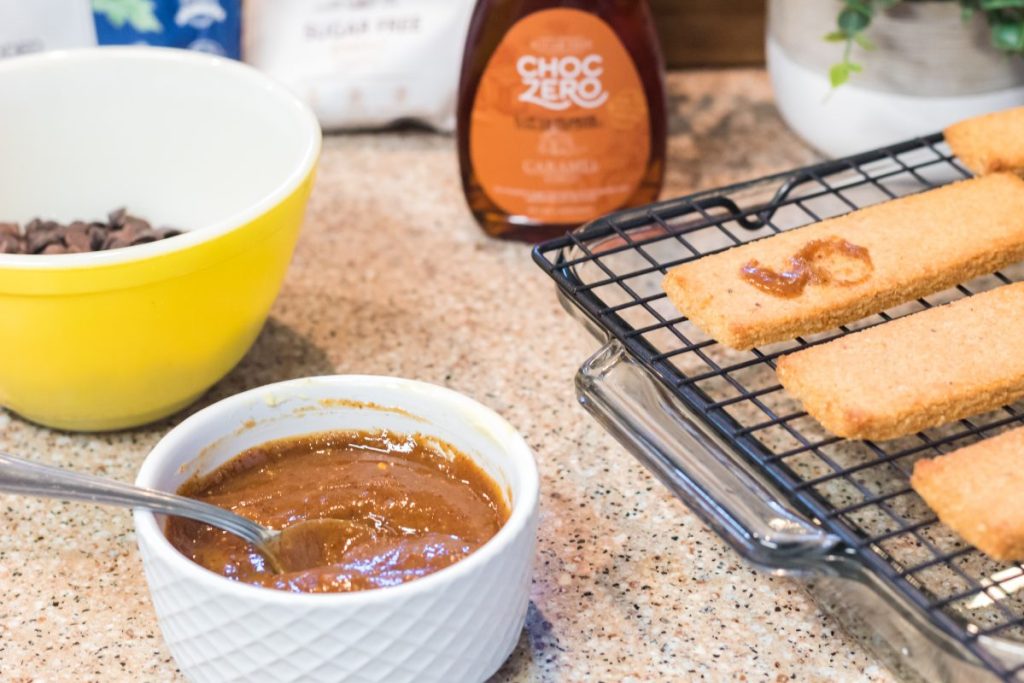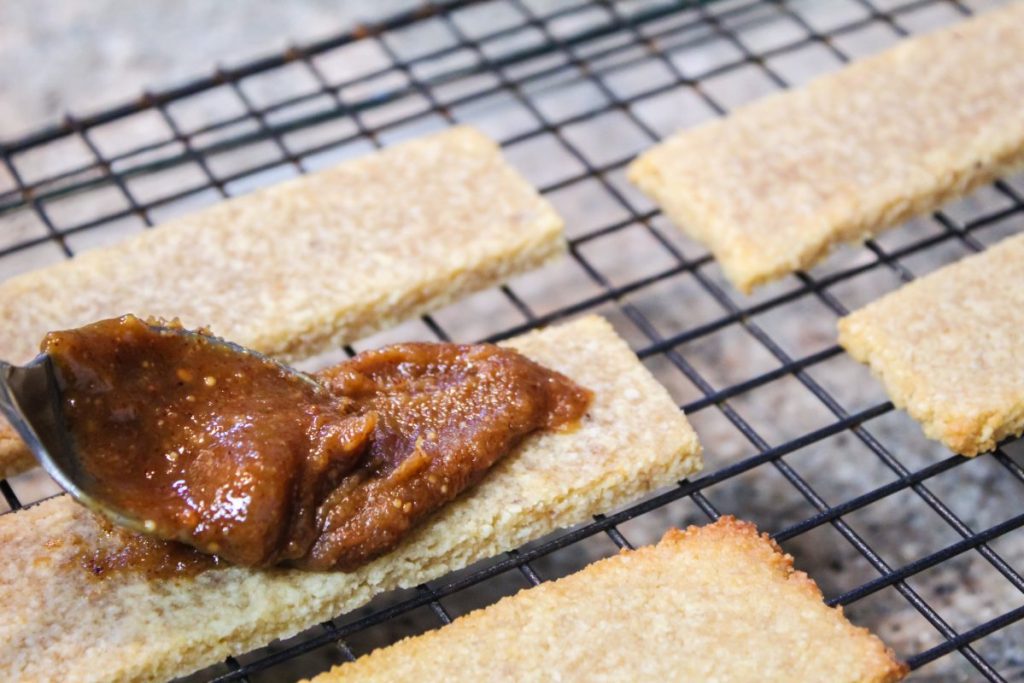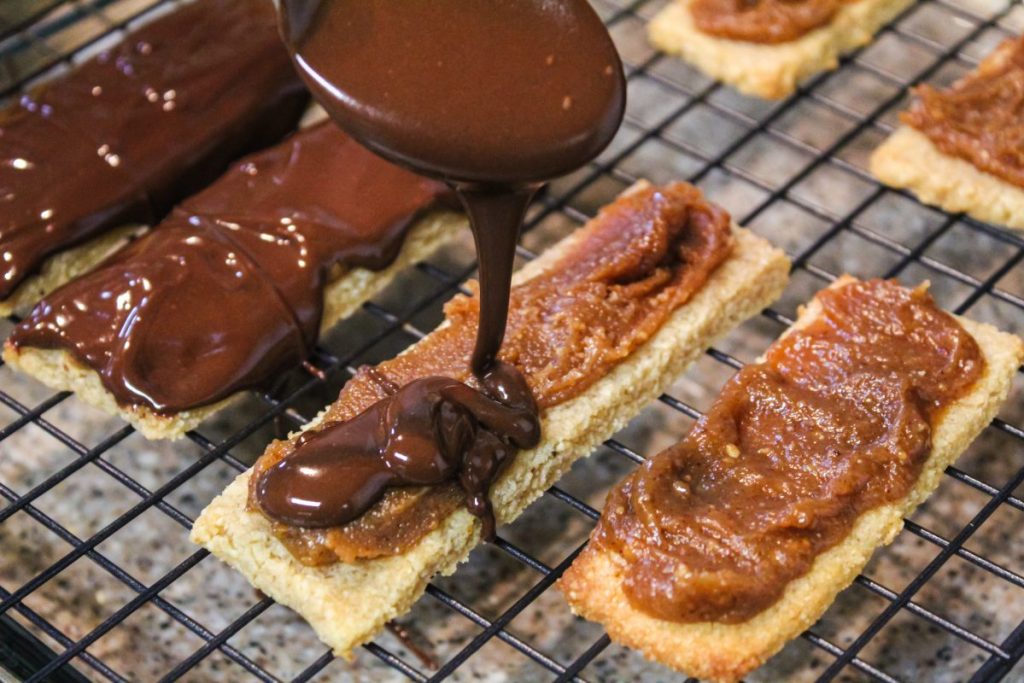 ---
Print
Keto Twix Candy Bar
yield: 7 SERVINGS
prep time: 30 MINUTES
cook time: 5 MINUTES
total time: 35 MINUTES
The classic chocolate-covered caramel and cookie candy bar, but turned into a delicious keto treat.
Ingredients
Caramel Filling:
2 tablespoons butter
2 tablespoons almond butter
1 teaspoon vanilla extract
Shortbread Cookie:
3 tablespoons butter, softened NOT melted
1 teaspoon vanilla extract
Melted Chocolate Coating:
Directions
1
To make the caramel filling:
Over low-medium heat, add all caramel ingredients to a small saucepan and whisk for about 2-3 minutes, until butters have melted and the Swerve has dissolved. Once everything has melted, pour into a small dish and set aside to cool off and thicken. The longer the caramel sits, the thicker it will get.
2
To make the shortbread cookies:
Preheat oven to 350 degrees. Line a baking sheet with parchment paper and set aside.
3
In a mixing bowl, add all shortbread ingredients. **Reminder, you do NOT want your butter melted - just softened.
4
With a pastry blender or fork, mix all ingredients together to form a ball of dough.
5
Place dough in between two pieces of parchment paper and roll out with a rolling pin. You want your shortbread cookies to be about 1/4" thick and 1"x3" in size, a little wider than a traditional Twix bar. If desired, use a pizza cutter to get perfectly straight lines when cutting.
6
Carefully pick up the shortbread dough slices with a spatula and place on the baking sheet. Bake for 5 minutes on the lowest rack to avoid cookies turning brown. Remove shortbread cookies from the oven after 5 minutes and let cool completely before transferring to a cooling rack.
7
Assembling the keto Twix bar:
Once cookies are completely cooled on the cooling rack, you can add the caramel layer. Scoop the caramel filling with a spoon and gently spread over cookies.
8
Add the chocolate chips to a small bowl and melt in the microwave for 15 seconds and stir. If chocolate is not melted, place back in the microwave for another 15 seconds until completely melted.
9
Place cookie rack on top of a glass casserole dish so any excess chocolate will just drip down the edges and fall into the casserole dish for easy clean-up. Now just drizzle the melted chocolate over the candy bar. I went with just enough chocolate to coat, but you can use as much or as little as desired.
10
Place rack with the casserole dish in the refrigerator to let the chocolate cool for 20 minutes or until chocolate has completely hardened.
11
Enjoy! These keto candy bars are best stored in an airtight container in the refrigerator.
Nutrition Information
Yield: 7 bars, Serving Size: 1 bar
Amount Per Serving: 185 Calories | 16g Fat | 15.5g Total Carbs | 8g Fiber | 4.5g Sugar Alcohol | 3g Protein | 3g Net Carbs
---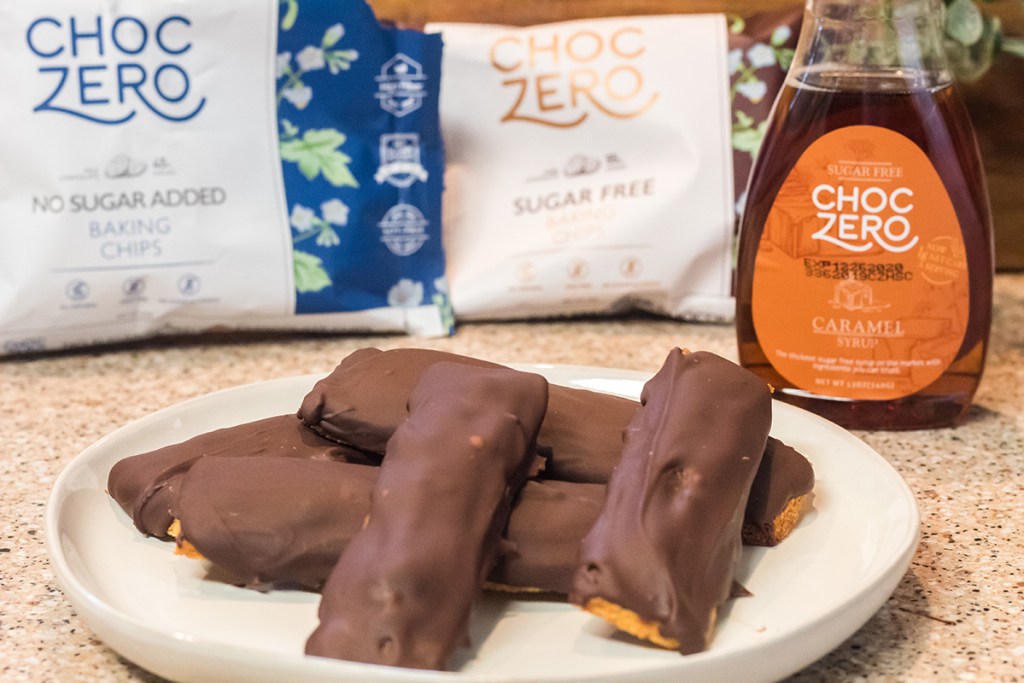 The recipe has been perfected for your enjoyment!
This keto Twix candy bar recipe has been through our test kitchen more than five times! We always want to make sure when we put a recipe out there for all you keto lovers, we have the best of the best. Trust us, it's that good!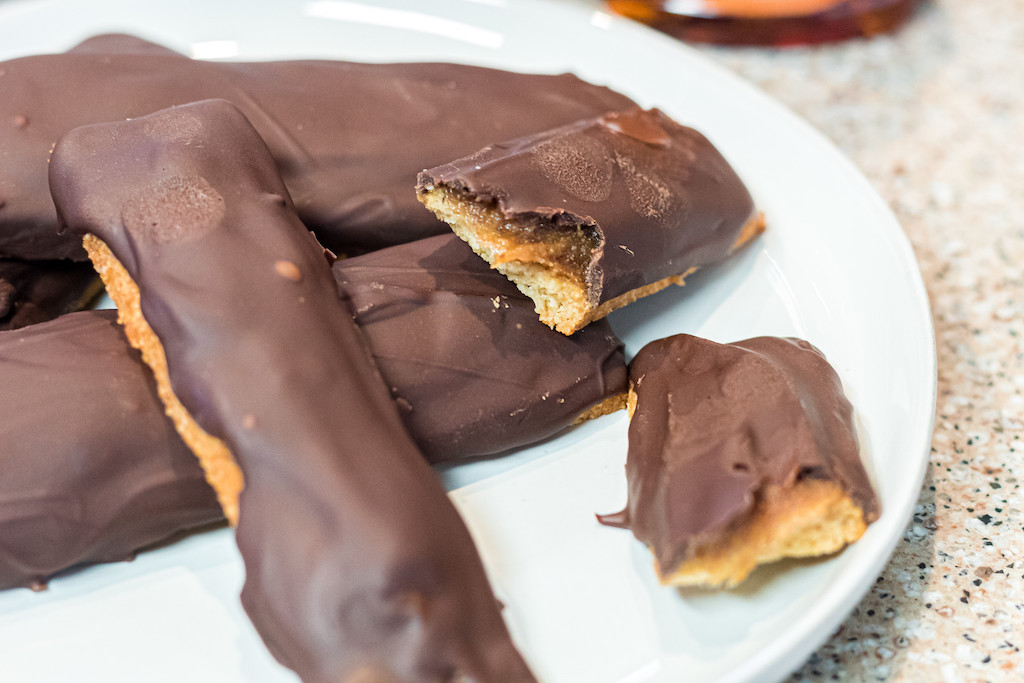 Give these delectable keto-friendly bars a try and let us know what you think!
---
Try out this easy keto chocolate chip bread.