Best Ever Keto Spice Cake with Cream Cheese Frosting
Ready to get in the kitchen and bake a cozy cake perfect for the holidays?!
You've got to check out this moist keto spice cake full of warm and delicious flavors like cinnamon and nutmeg. It's a delicious keto dessert that you should consider making this fall and winter!
The best part – this version is easy to make using low carb ingredients to help keep us on track with nutrition, while still allowing for a guilt-free sweet treat!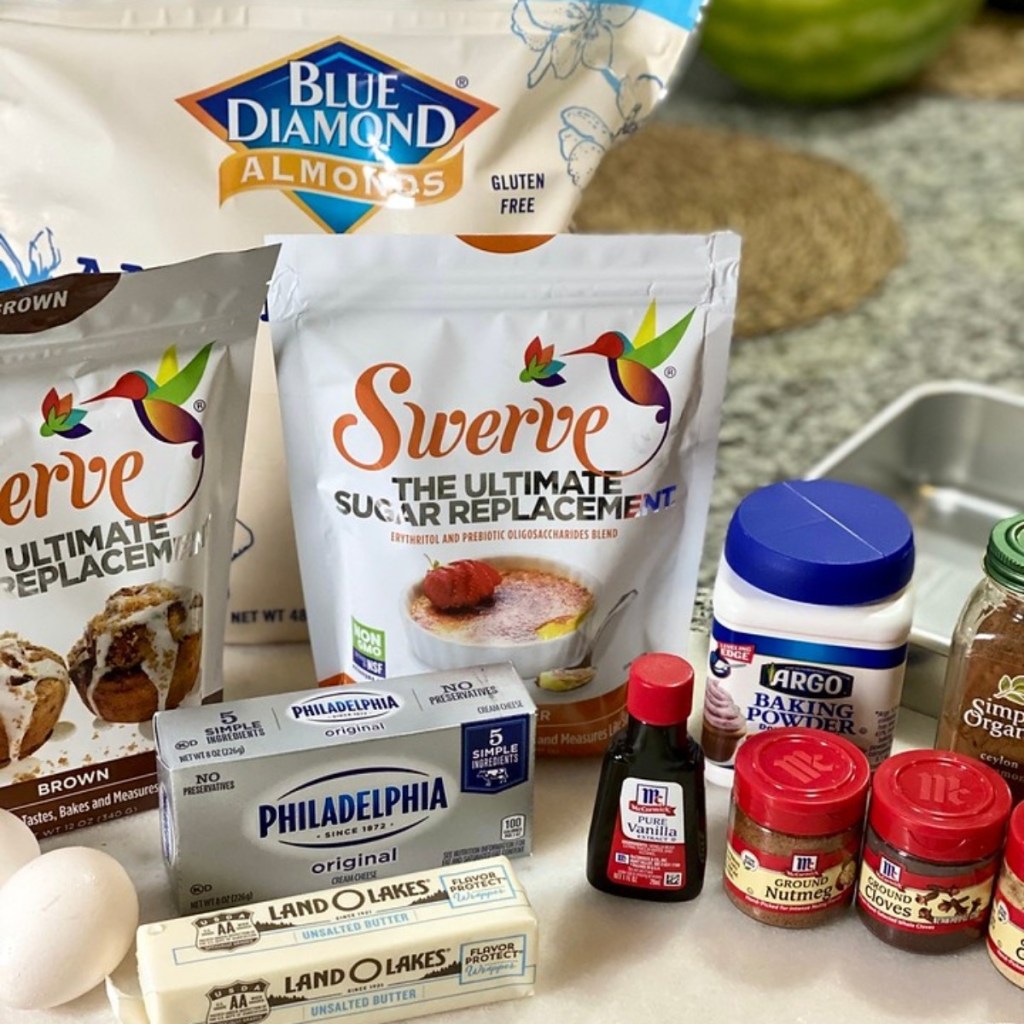 Hip recipe tips for delicious keto spice cake:
Be careful not to overmix the batter as this can affect the texture of the cake.
If you like your cake to be especially moist, check for doneness using a toothpick before the recommended baking time of 30-35 minutes is up. Depending on your oven and your texture preferences, you may find that your cake is ready a few minutes earlier.
I baked my cake using an 8-inch square cake pan, but you could bake individual cupcakes if desired by decreasing the bake time to 15 minutes and test for doneness using a toothpick.
Consider adding nuts either in the batter or sprinkled on top of the frosting. Sometimes I top mine with walnut pieces and it's so good that way! Note: Nutritional values don't include nuts.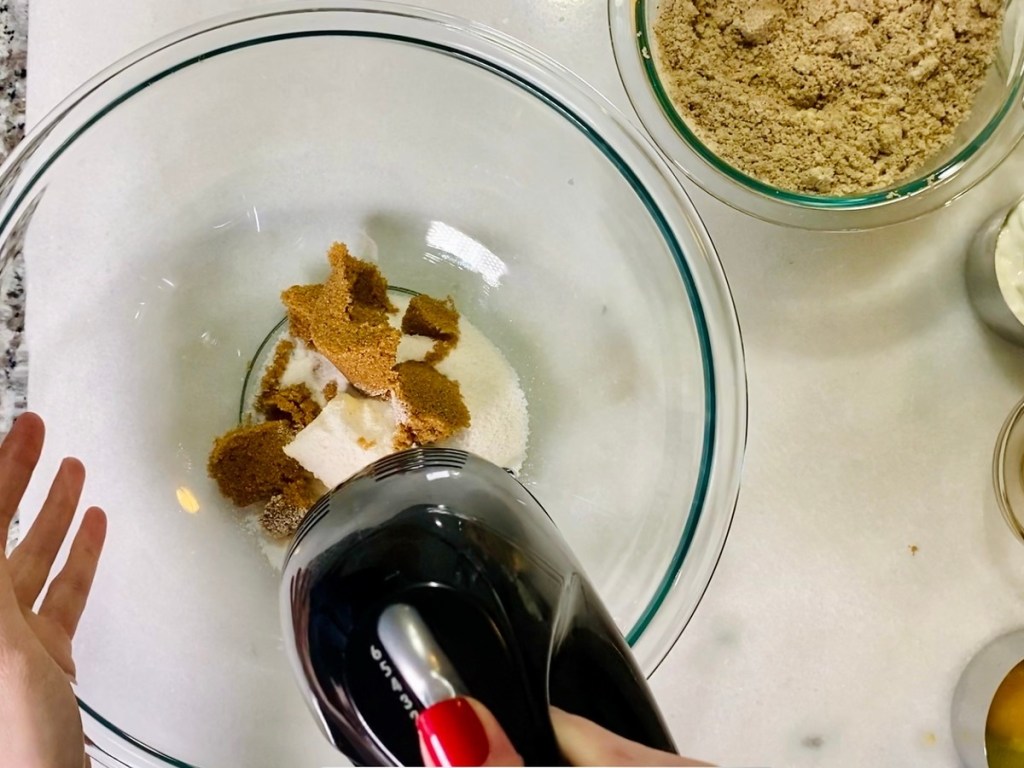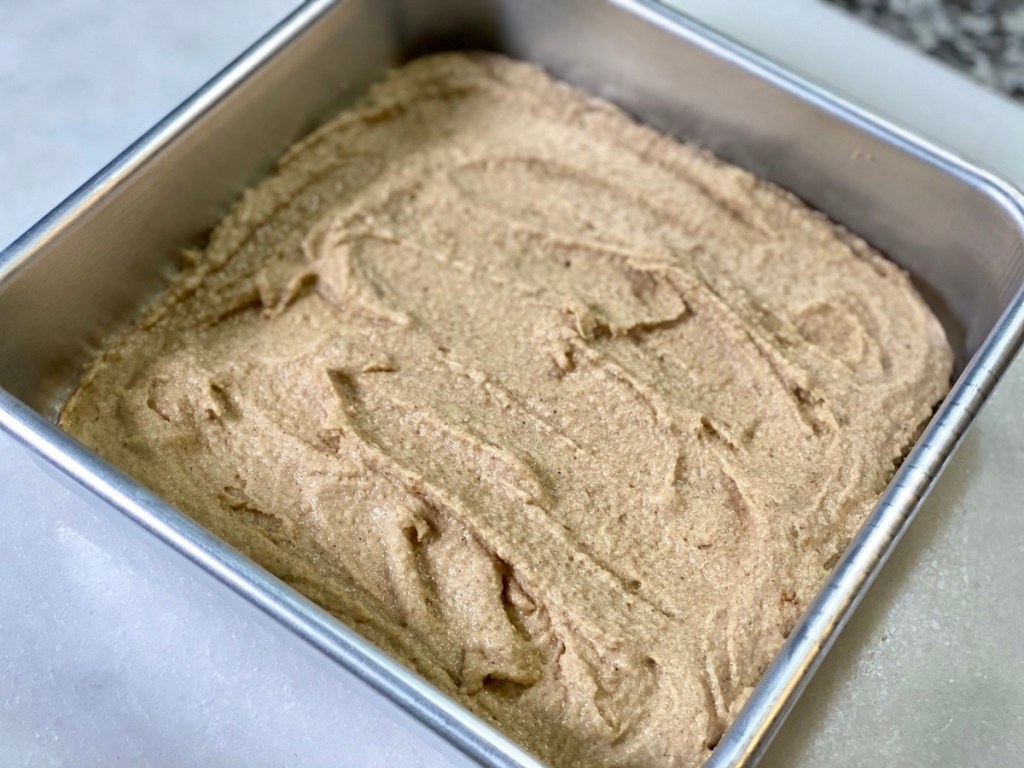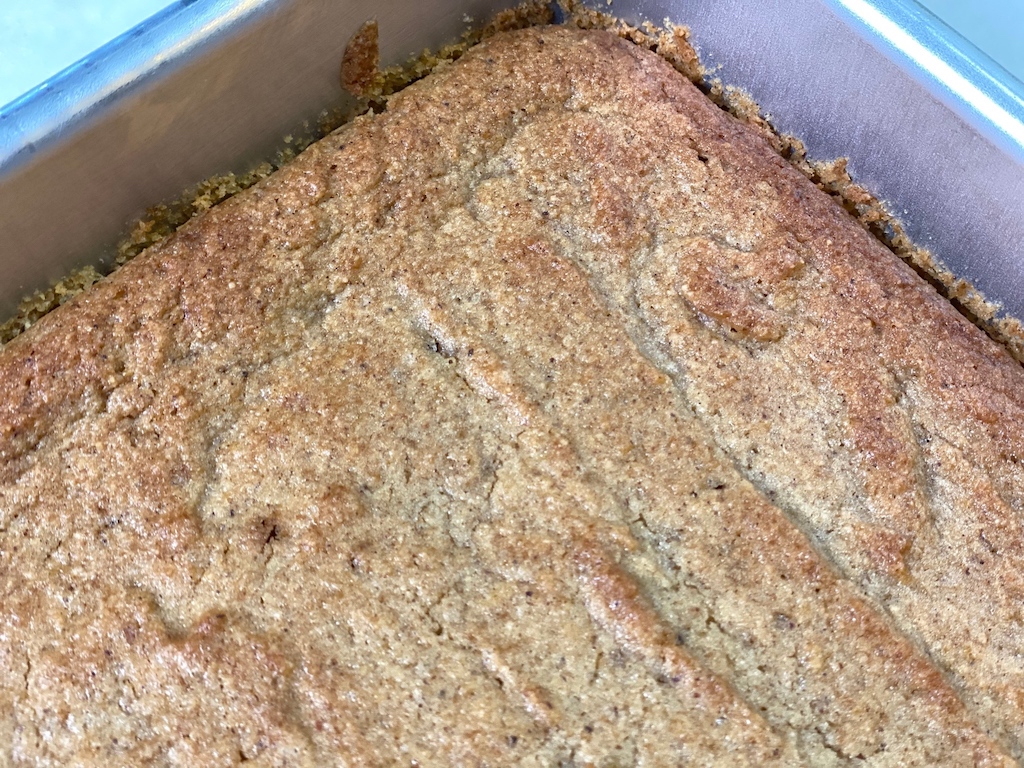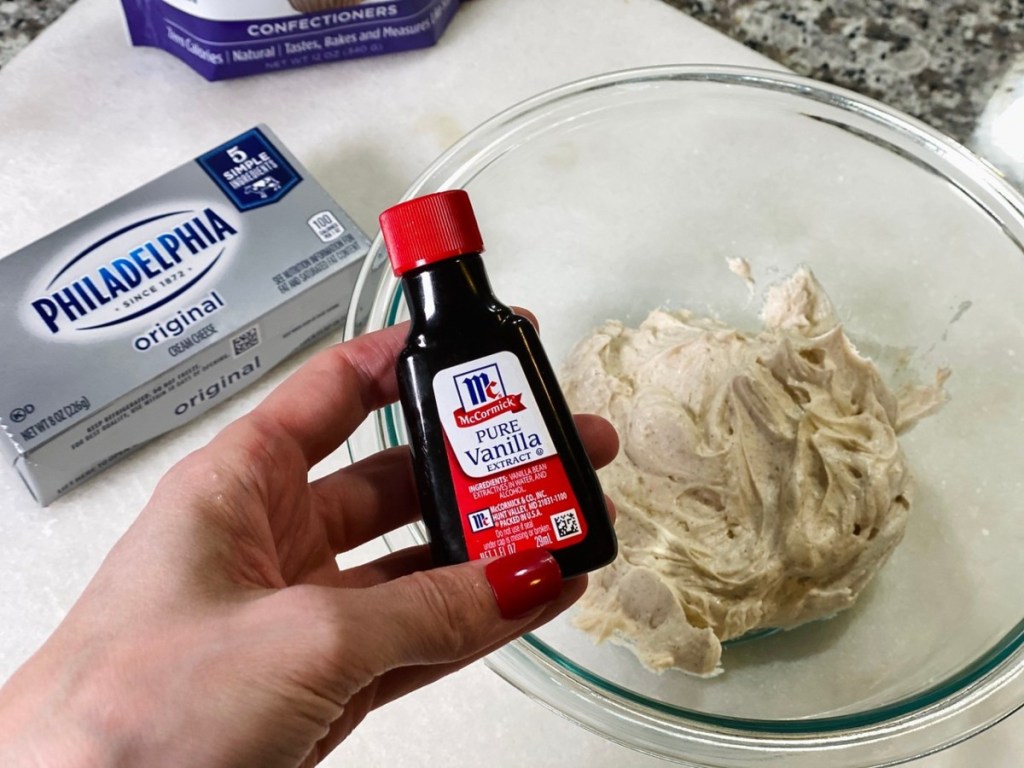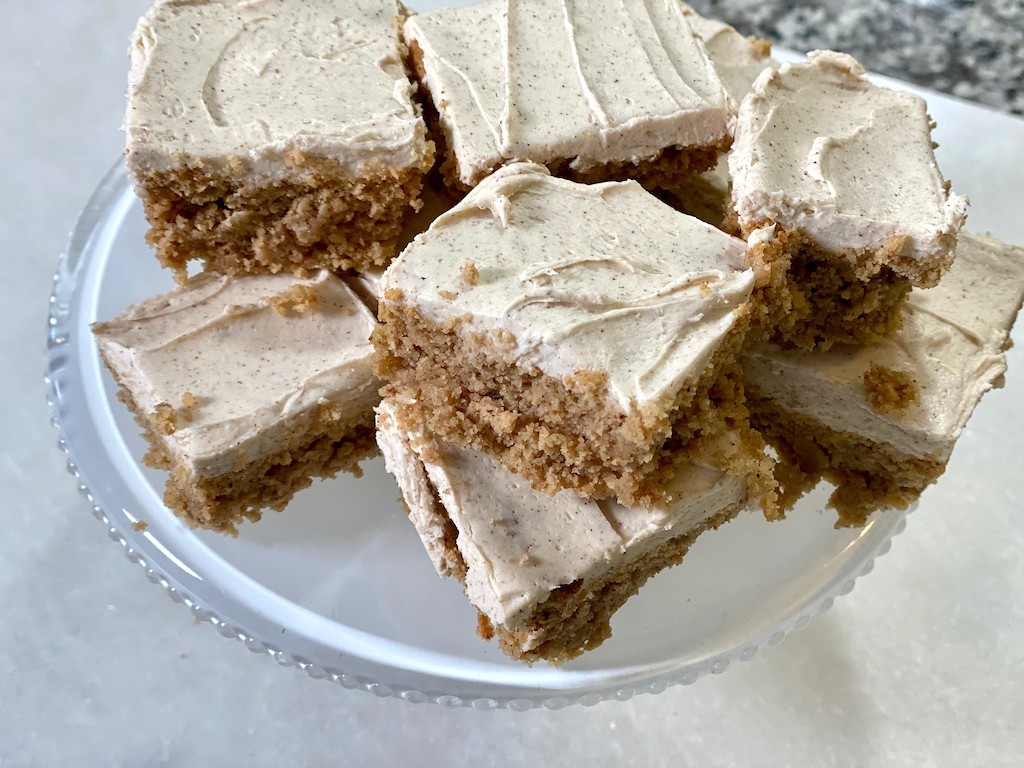 ---
Print
Keto Spice Cake with Cream Cheese Frosting
yield: 9 SERVINGS
prep time: 25 MINUTES
cook time: 30 MINUTES
total time: 55 MINUTES
Moist keto cinnamon spice cake with a sweet cream cheese frosting.
Ingredients
For the cake:
4 tablespoons unsalted butter, softened
1/2 cup sour cream
1 teaspoon vanilla extract
2 eggs
1 tablespoon ground cinnamon
1 teaspoon ground ginger
1/4 teaspoon ground nutmeg
1/4 teaspoon ground cloves
1/4 teaspoon salt
2 teaspoons baking powder
For the frosting:
8 oz cream cheese, room temperature
2 tablespoons heavy whipping cream
1/2 teaspoon ground cinnamon
1/2 teaspoon vanilla extract
Directions
1
For the cake:
Preheat oven to 325 degrees. Grease an 8x8 pan, and set it aside.
2
To a medium-sized bowl, add the butter and the two types of Swerve. Blend together using a hand mixer for about 20 seconds or until smooth.
3
Beat in the sour cream and vanilla until incorporated, or about 30 seconds.
4
Add the eggs and mix until just combined.
5
Into a very small bowl, mix all the spices together and set aside.
6
To a seperate mixing bowl, add the almond flour, spice mixture, salt, and baking powder. Slowly combine with the wet ingredients and mix with a spoon until smooth.
7
Spread the batter evenly into the baking dish. Bake for 25-35 minutes until an inserted toothpick comes back clean. Let cool.
8
For the frosting:
To a mixing bowl, add all frosting ingredients. Use a hand mixer to mix until smooth and creamy. Spread the frosting on top of the cake. Cut, serve, and enjoy!
Additional Notes
Don't be alarmed by the high total carb count! Fiber and erythritol (the main ingredient in Swerve) do not affect blood sugar in the same way that regular carbs do, so we've subtracted them from the total carb count. You'll see that the net carbs are much lower once you remove the sugar alcohols and fiber.
Nutrition Information
Yield: 9 slices, Serving Size: 2.5" inch square slice, frosted
Amount Per Serving: 334.3 Calories | 30.9g Fat | 28g Total Carbs | 2.8g Fiber | 20.5g Sugar Alcohol | 8.5g Protein | 4.7g Net Carbs
---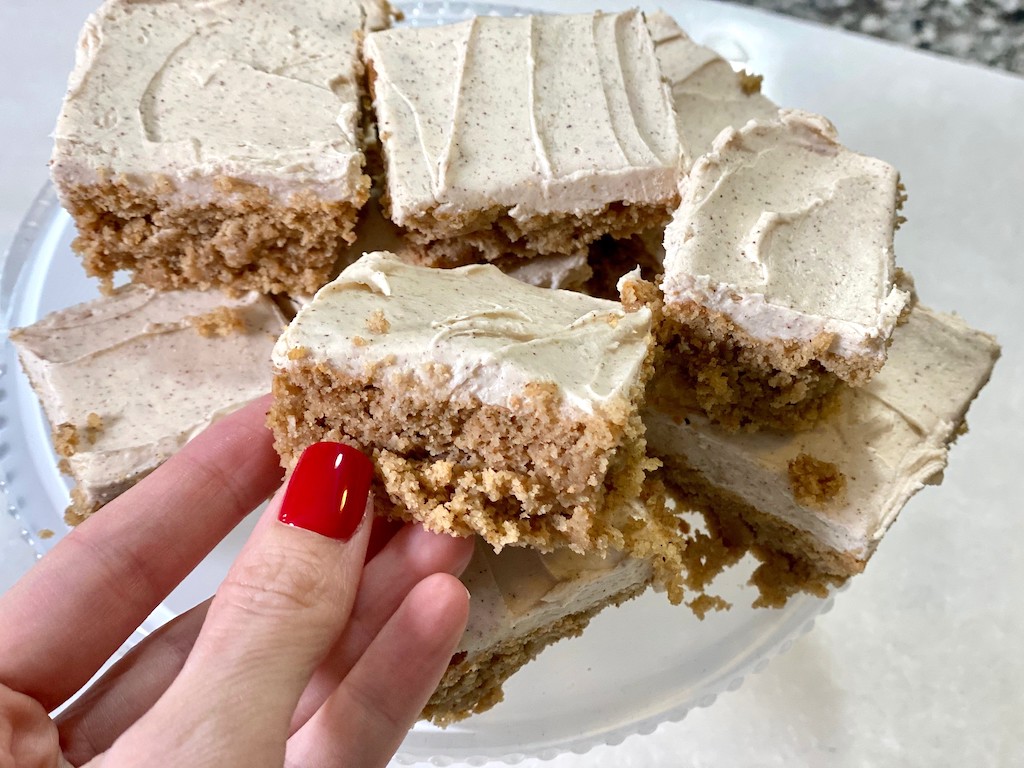 This cake is SO GOOD and SO EASY to bake!
I'm always so amazed by how something as simple as switching out the flour and sugar for keto ingredients can yield such a delicious low carb cake!
If you're a spice cake fan, you should definitely try baking this version, as I really think you'll love it too. The overall taste and texture are so yummy, and the cinnamon cream cheese frosting makes it an over-the-top cake experience!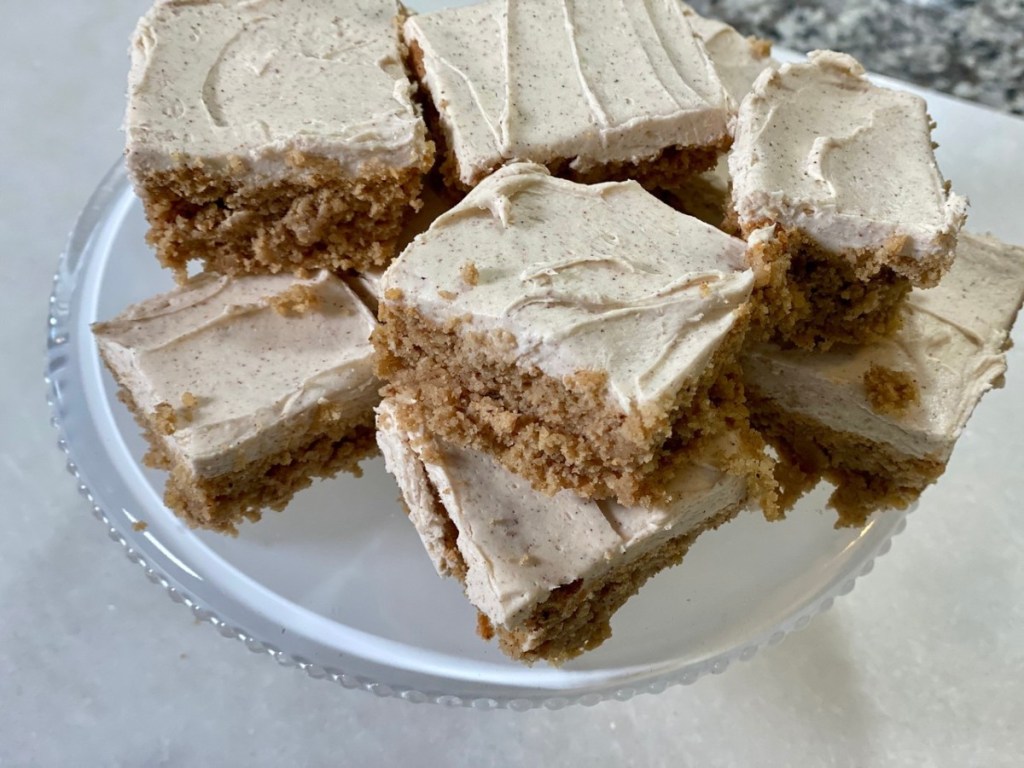 ---