Keto Sopapilla Cheesecake Bars
Love desserts? We've keto-fied the addicting sopapilla cheesecake bars! 😋

When Collin asked me to try to make the rich, creamy, and oh so delicious sopapilla bars keto-friendly, I knew I was in for a challenge since these bars are typically loaded with sugar. Sopapilla is a delicious Mexican pastry that is usually packed with sugar, cinnamon, and velvety cream cheese.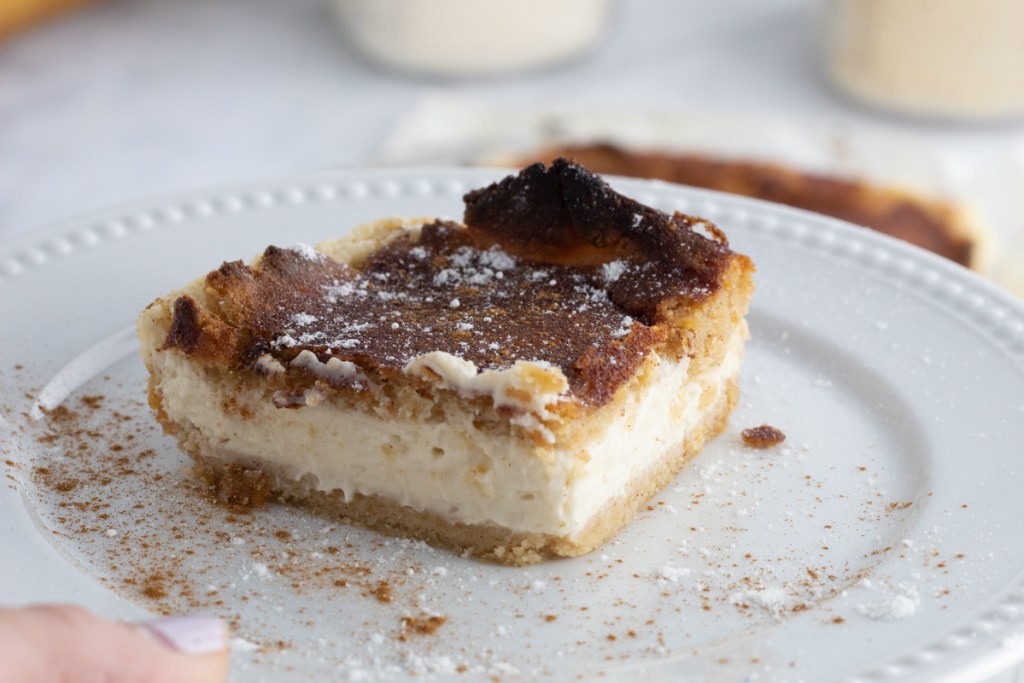 Well, I did it! 🙌 I made some seriously good Keto sopapilla bars!
This keto version is just as delicious as the original recipe on Hip2Save. However, do keep in mind that the non-keto sopapilla bars take only 40 minutes to make (due to using store-bought crescent rolls), so it will take a bit longer to make the keto version—but trust me, it is worth the wait.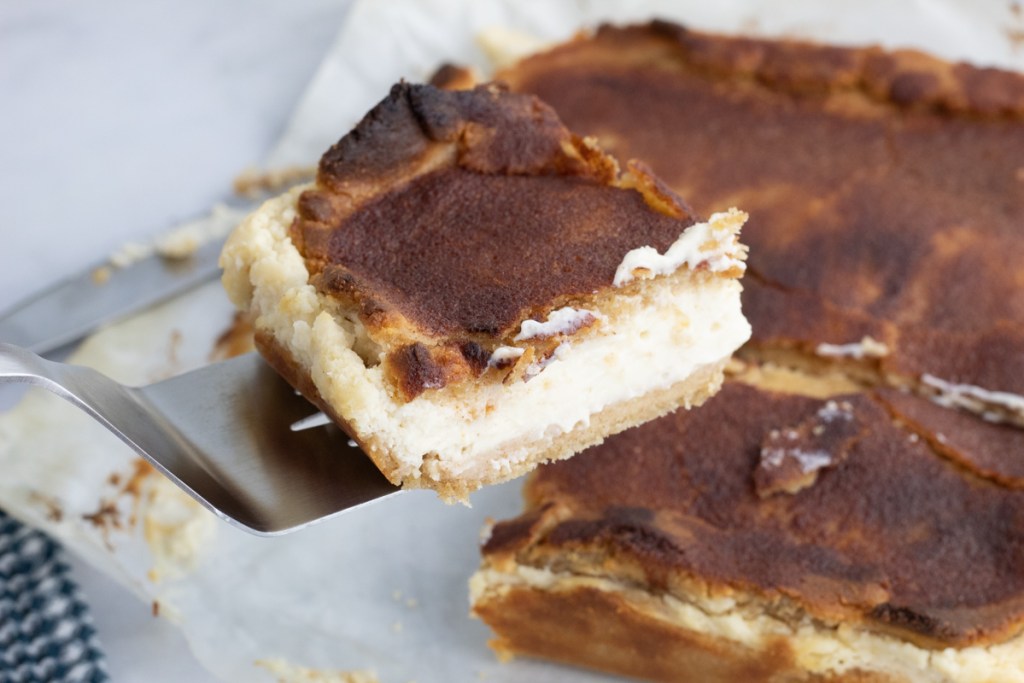 Hip Tips:
After the sopapilla bars have baked, wait until they are completely cooled before cutting. Think of cheesecake with these bars—they are still cooking on the inside even when you remove them from the oven.
To save on time, you can make the dough beforehand and freeze until ready to use.
This dessert is on the sweeter side (as it should be), but if you'd like to tone down the sweetness, add in the optional lemon juice as you would for a cheesecake.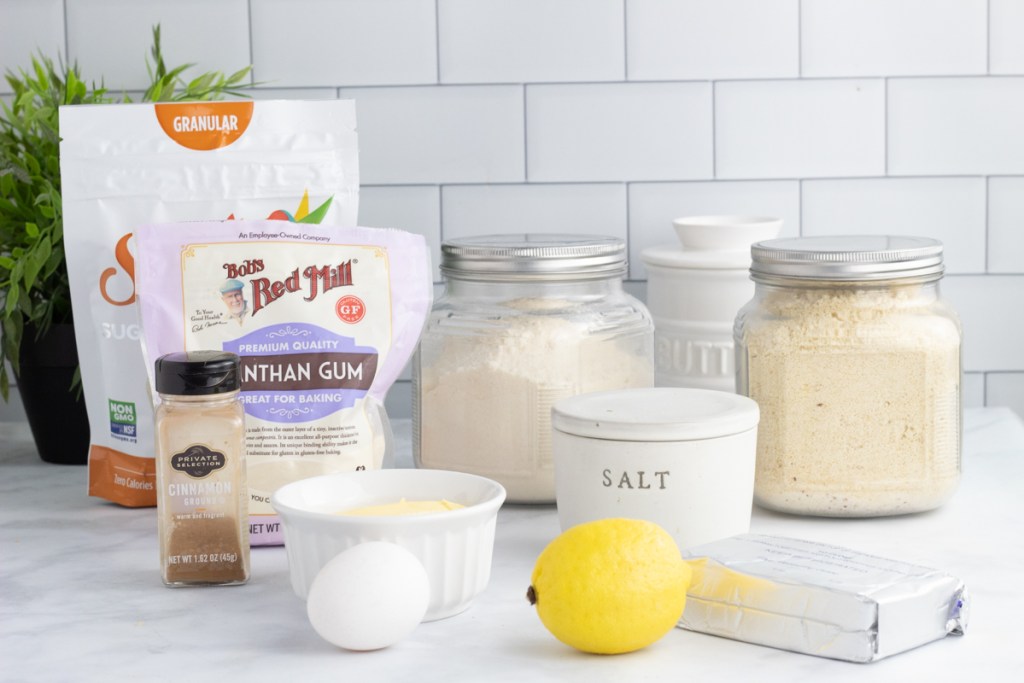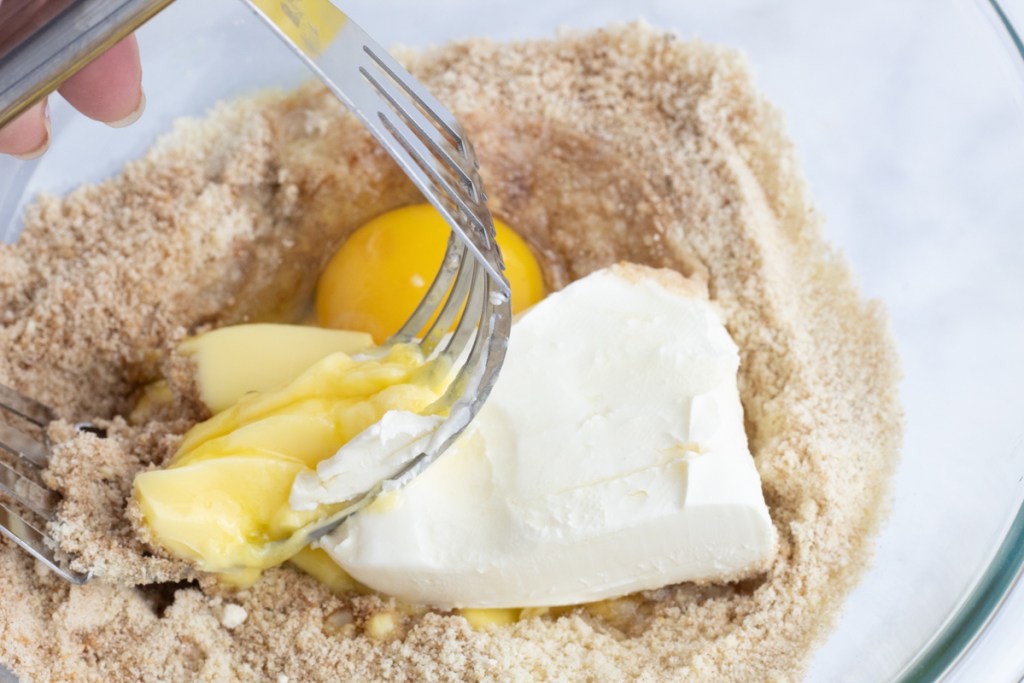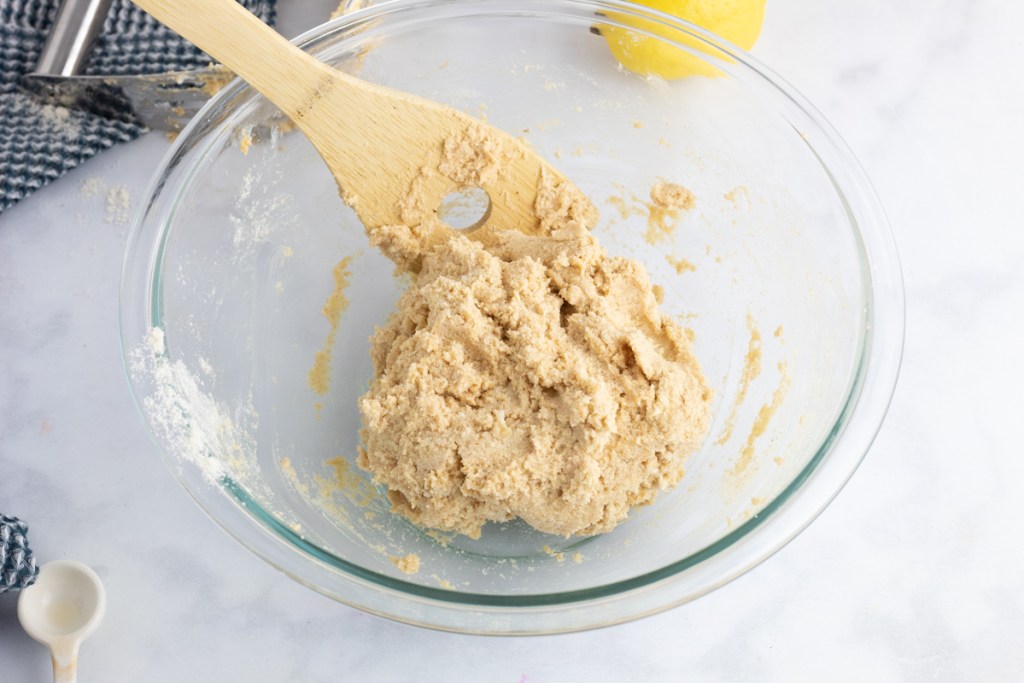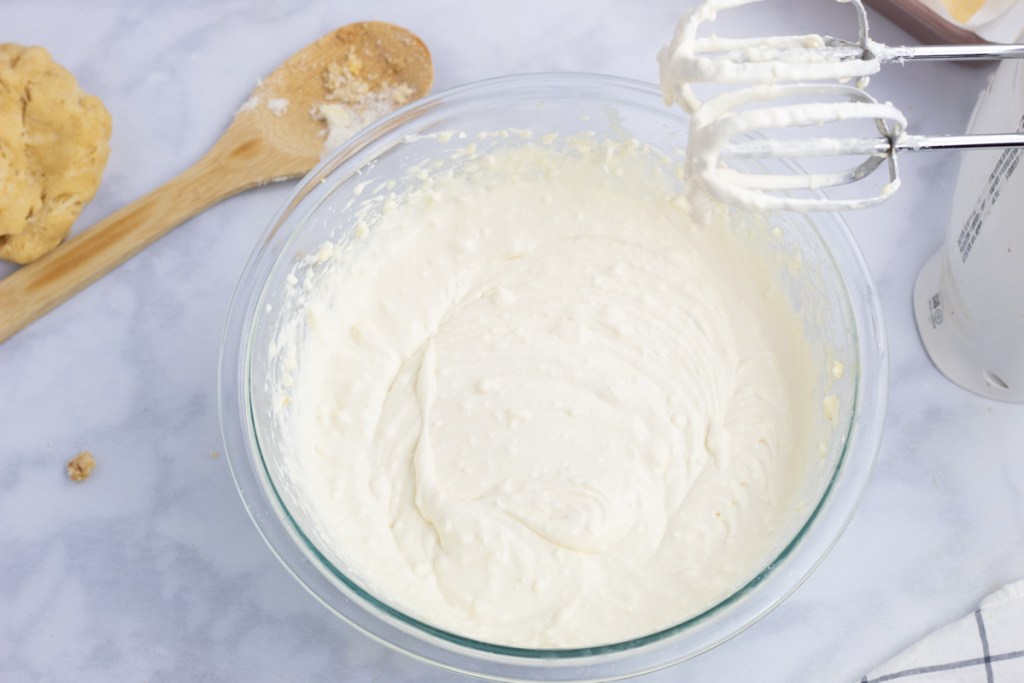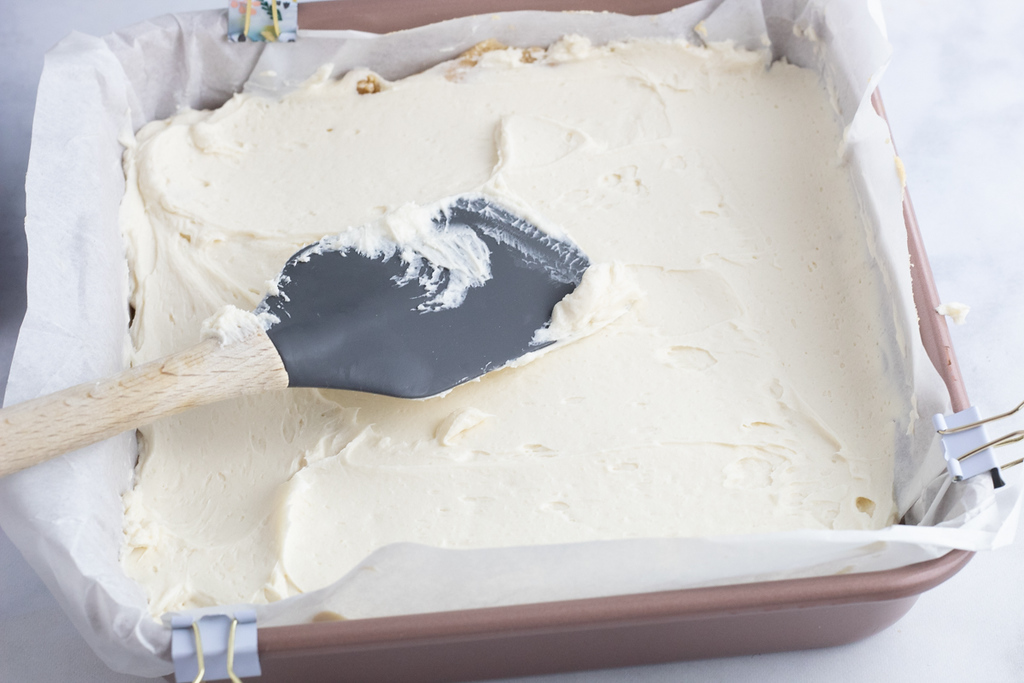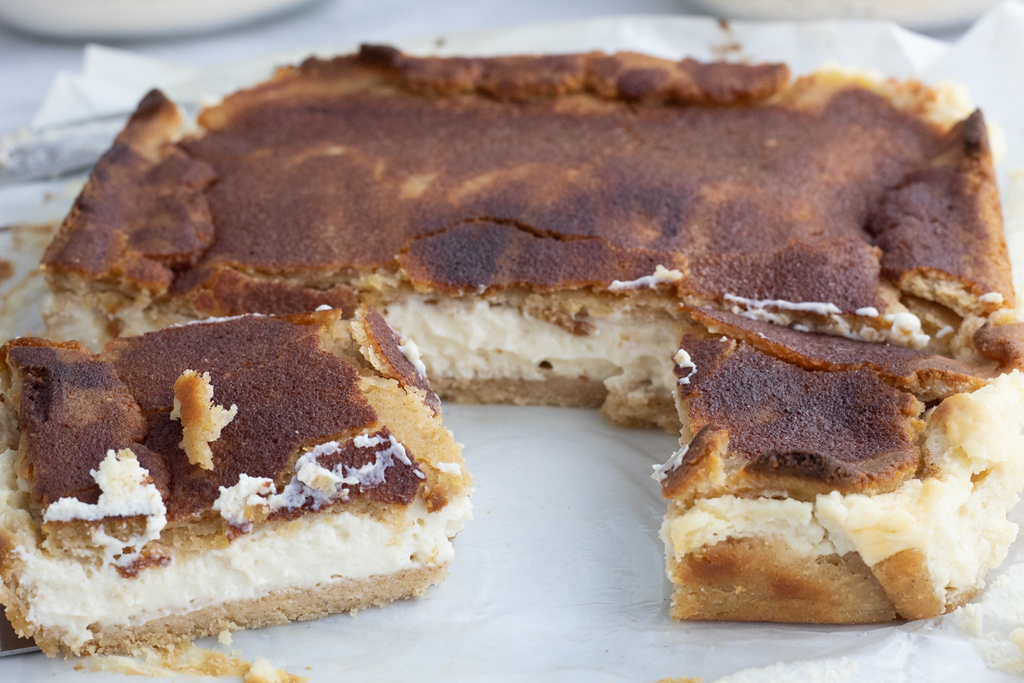 ---
Print
Keto Sopapilla Cheesecake Bars
yield: 9 SERVINGS
prep time: 20 MINUTES
cook time: 45 MINUTES
total time: 1 HOUR 5 MINUTES
Layers of melt-in-your-mouth crust and sweet cream cheese filling, all topped with cinnamon for the perfect Mexican-inspired low-carb dessert.
Ingredients
Dough:
3/4 cup almond flour
1/4 cup coconut flour
1/4 teaspoon salt
1/2 teaspoon xanthan gum
1/2 teaspoon cinnamon
1 teaspoon Swerve granular
1 egg
1/2 cup butter, softened (not melted)
2 teaspoons apple cider vinegar
4 oz. cream cheese, softened
Cream Cheese Filling:
16 oz. cream cheese
1/2 cup Swerve granular
2 teaspoons lemon juice (optional)
1 teaspoon vanilla extract
Topping:
2 tablespoons melted butter
1 tablespoon Swerve granular (or Swerve brown if preferred)
1 tablespoon cinnamon
Directions
1
In a large mixing bowl, add almond flour, coconut flour, salt, xanthan gum, cinnamon, and Swerve. Stir to combine all dry ingredients.
2
Add remaining wet ingredients to the bowl and use a pastry blender to knead ingredients together. If you do not have a pastry blender, you can use a wooden spoon to cream all ingredients together. Divide dough into 2 equal portions. Place dough in plastic wrap and chill for at least 1 hour.
3
Preheat oven to 375 degrees Fahrenheit.
4
In an 8x8 dish, place parchment paper on the bottom for easy cleanup. Press 1 of the dough discs in the 8x8 dish to create the bottom layer crust. Keep the other dough chilled until you are ready to use it.
5
In a large bowl, add in all ingredients for cream cheese filling. Mix together using a handheld mixer on low until smooth. Spread cream cheese filling on top of the bottom crust.
6
Roll out remaining dough disc between two pieces of parchment paper and place on top of cream cheese filling.
7
In a small bowl, melt 2 tablespoons of butter. Add in Swerve and cinnamon. Stir and pour evenly over dough.
8
Place in the oven for 35 minutes. This sopapilla will rise so make sure to keep an eye on it. After baking, remove from oven and let cool completely before cutting into bars. This will be just like a cheesecake, so the center will need to cool to firm up.
Nutrition Information
Yield: 9 bars, Serving Size: 1 bar
Amount Per Serving: 324 Calories | 30g Fat | 22g Total Carbs | 3g Fiber | 14g Sugar Alcohol | 6g Protein | 5g Net Carbs
---
Don't be alarmed by the high total carb count!
Fiber and erythritol (the main ingredient in Swerve) do not affect blood sugar in the same way that regular carbs do, so we subtracted them from the total carb count. You'll see that the net carbs are much lower once you remove the sugar alcohols and fiber.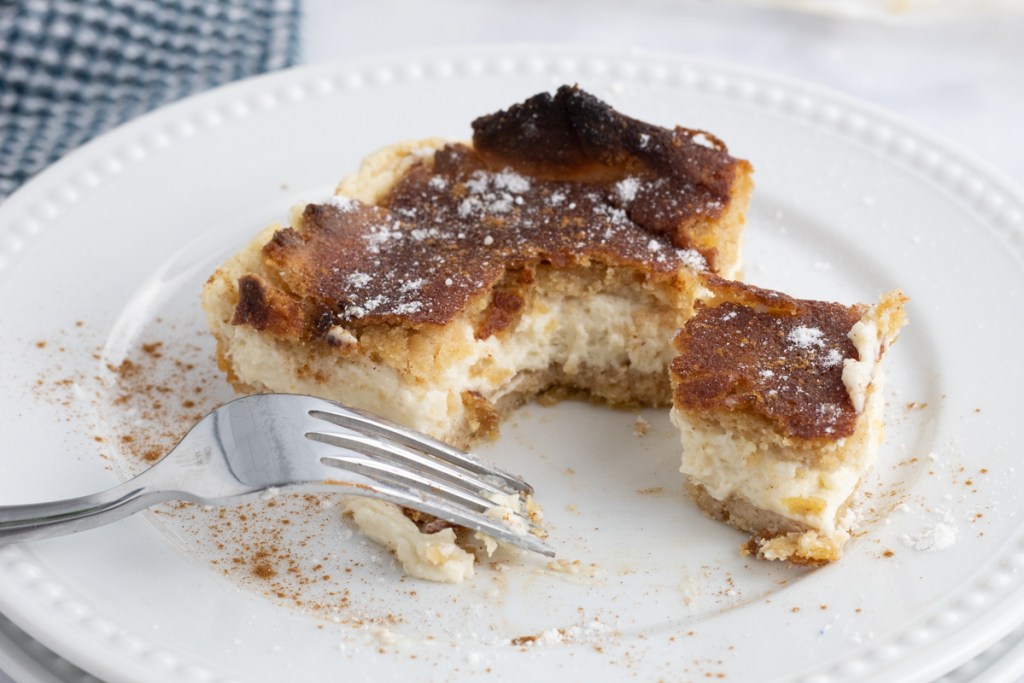 This is one keto dessert you will not want to pass on.
The luscious cream cheesecake layer sandwiched between two flaky crusts is just heavenly, with the cinnamon sugar topping taking this dessert to the next level!
---