Keto Rice Krispie Treats (Less Than 1g Net Carb)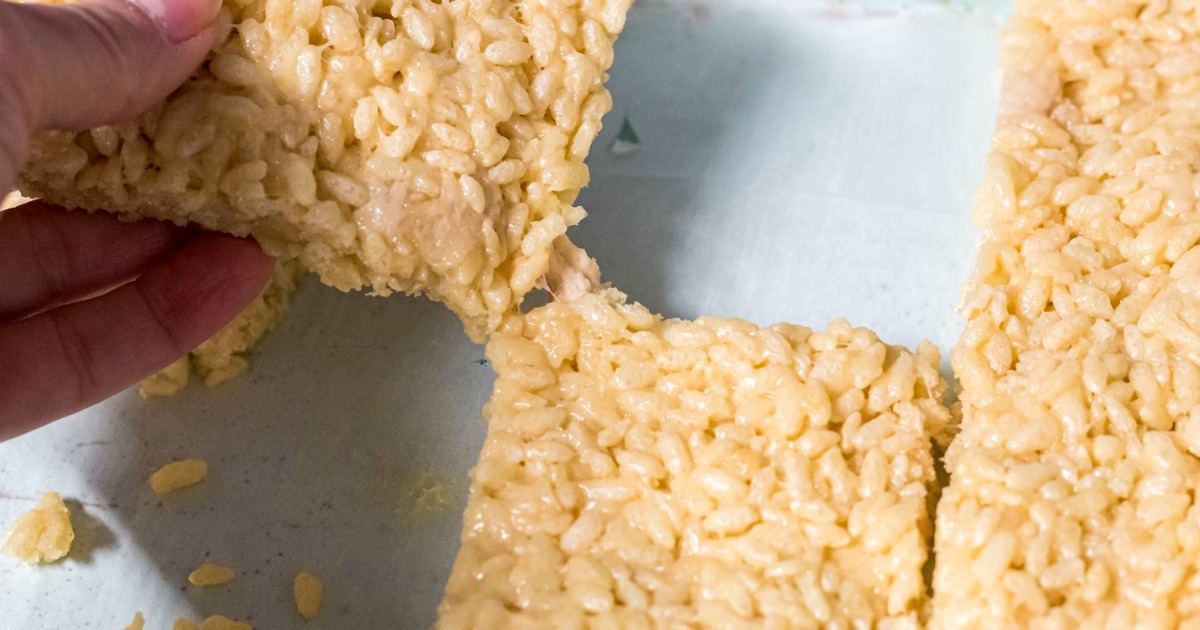 A classic treat, gone keto!
Oh, how I loved Rice Krispie treats for a snack as a child, and I remember making them with my mom after school. They are easy to make and such a fun treat for holidays, parties, or even cookouts.
Today I'm sharing with you how to make keto rice krispie treats as my low carb take on this traditional treat!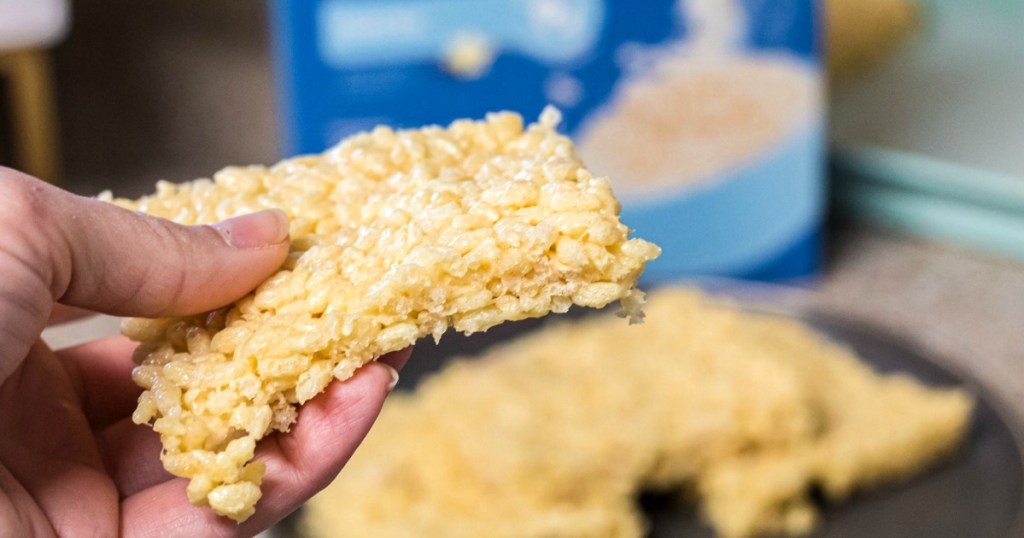 This yummy keto-friendly snack will even fool your family into thinking they are the real thing – yep, they are that good! Plus, you can adjust the cereal used to reflect you and your family's taste.
Want to keep it classic? Go with a frosted keto cereal. Or you can get a little wild and use a fruity variety to make colorful keto rice krispie squares!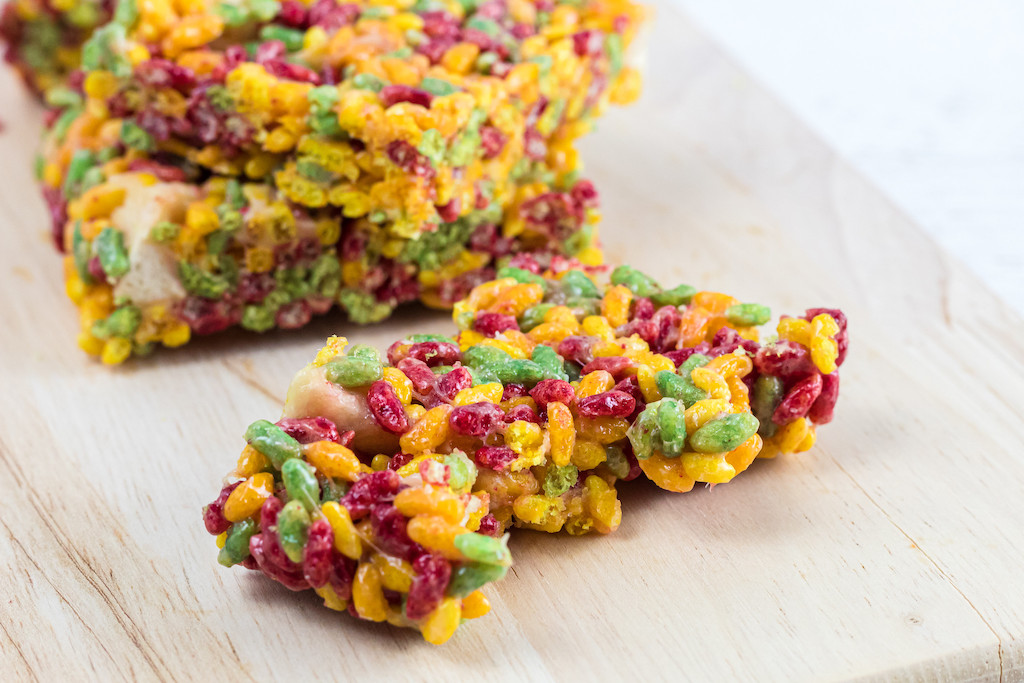 Tips for making the BEST keto rice krispie treats:
Keto marshmallows are hard to come by, but luckily Know Brainer has their line of Max Mallows in a few different flavors. I went with Classic Vanilla and loved the results!
Try drizzling melted ChocZero Chocolate over the keto rice krispie treats for an over-the-top yummy dessert!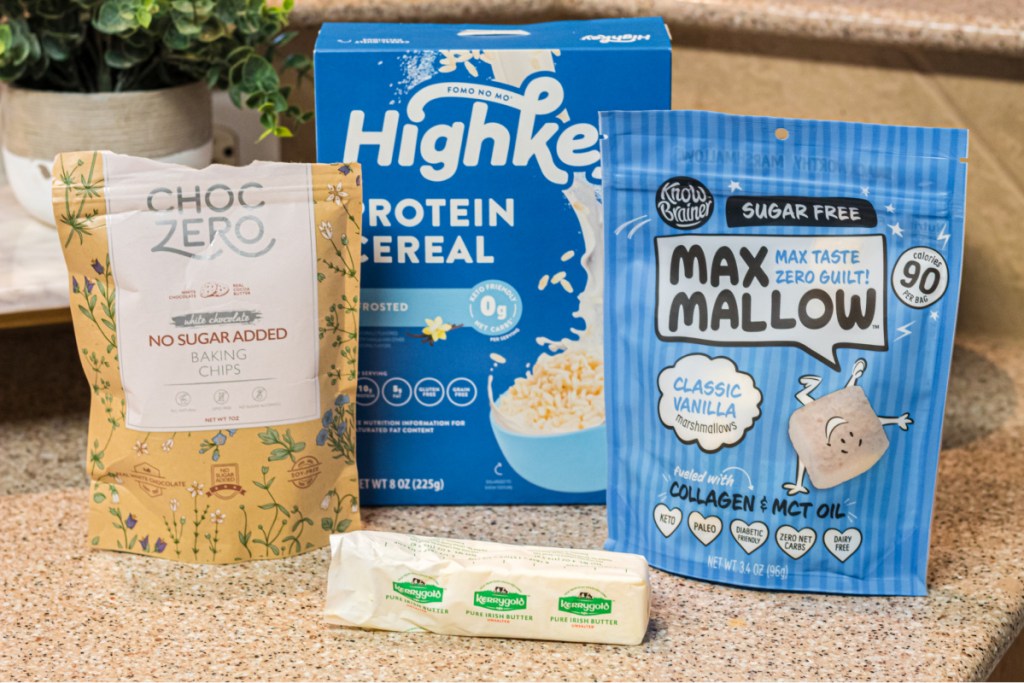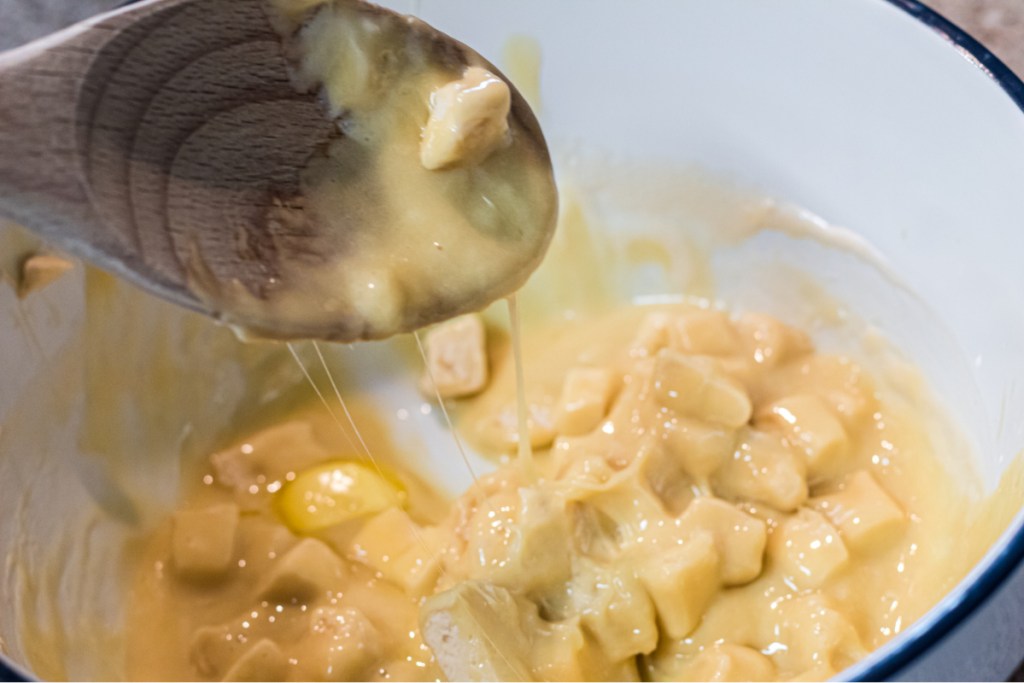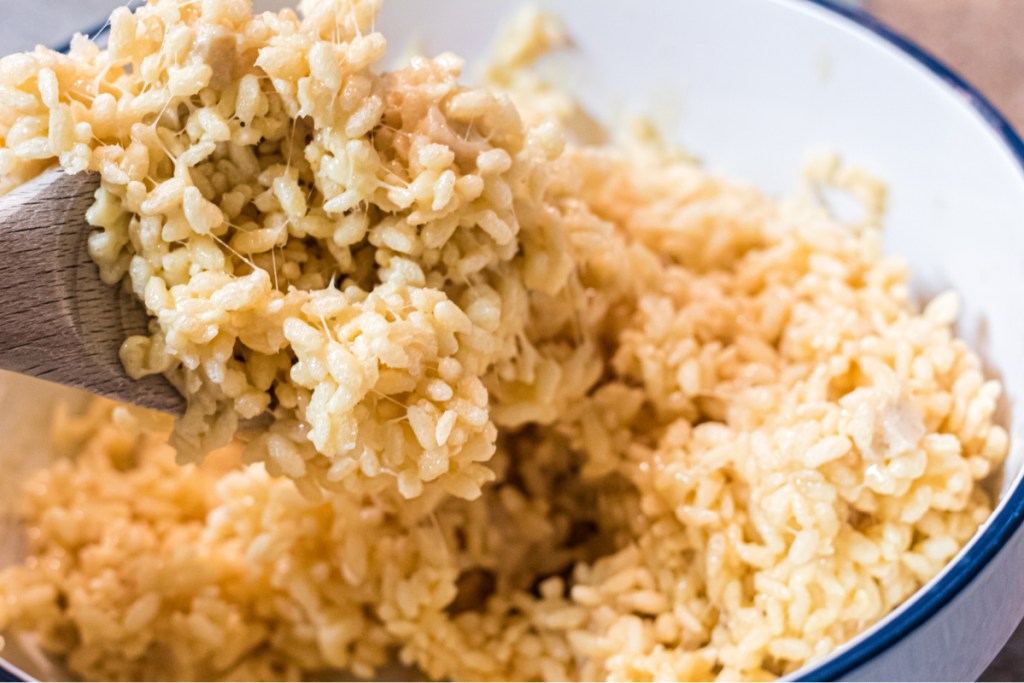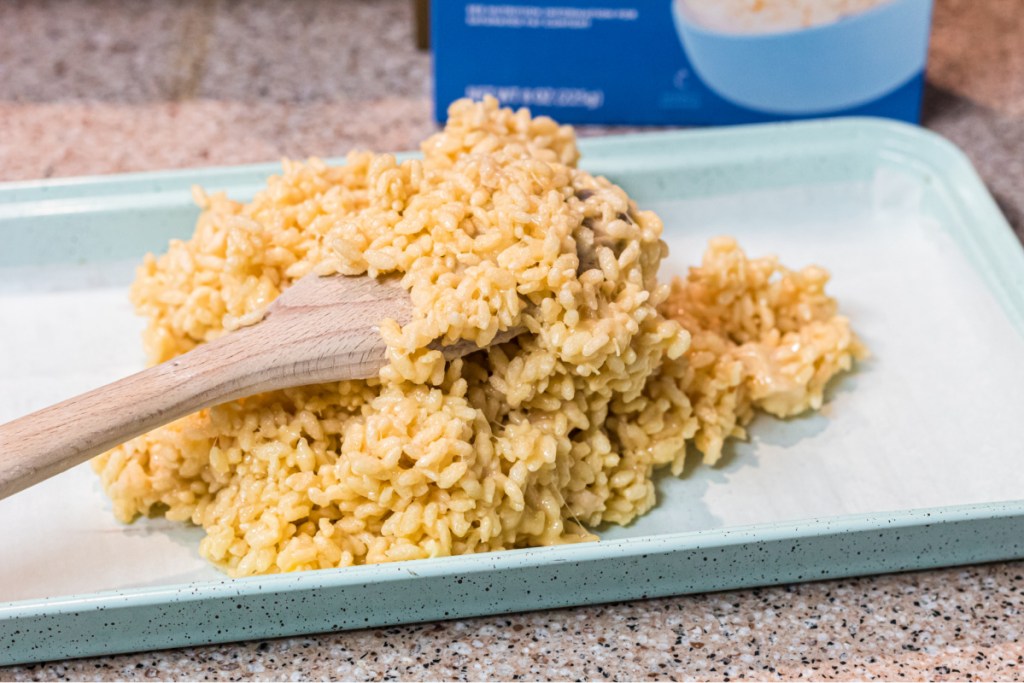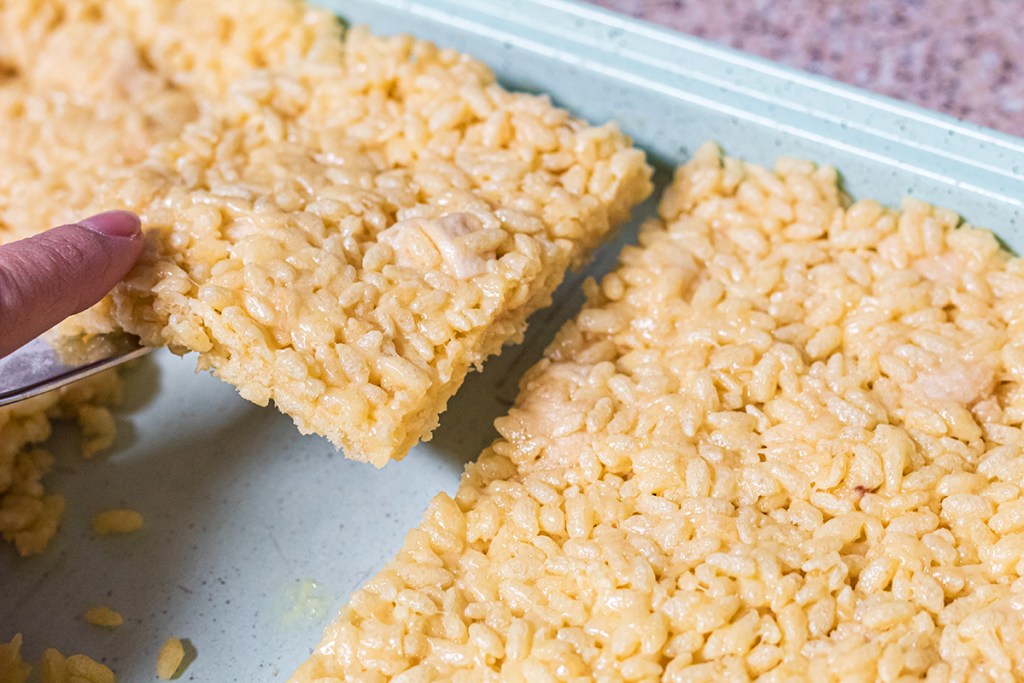 ---
Print
Keto Rice Krispie Treats
yield: 9 SERVINGS
prep time: 10 MINUTES
total time: 10 MINUTES
This sugar-free sweet treat is simple to make thanks to store-bought keto marshmallows and protein cereal!
Ingredients
Directions
1
In a large microwavable bowl, add butter, one bag of marshmallows, and white chocolate chips. Place in microwave for 30 seconds and stir. If ingredients have not completely melted, add another 20 seconds. You'll want to stir this until smooth and creamy. Set aside.
2
Take seven marshmallows from the other bag and cut into small pieces. In a separate bowl, add in the box of cereal and small pieces of marshmallows and stir together.
3
Pour the melted marshmallow mixture over the cereal and chopped marshmallows, stirring until evenly combined.
4
Spread out cereal in a greased 9"x9" pan (I used a 7"x12", which is an odd size, so a standard 9"x9" will work perfectly!) Press down with a spatula making sure there are no air pockets.
*If cereal is sticking to the spatula, try placing a piece of wax paper over the pan and pressing on the wax paper.
5
Once cooled, cut into squares and serve. Enjoy!
Nutrition Information
Yield: 9 pieces, Serving Size: 1 3"x3" square
Amount Per Serving: 121 Calories | 7.7g Fat | 13.9g Total Carbs | 4.7g Fiber | 9.8g Sugar Alcohol | 9.7g Protein | .6g Net Carbs
---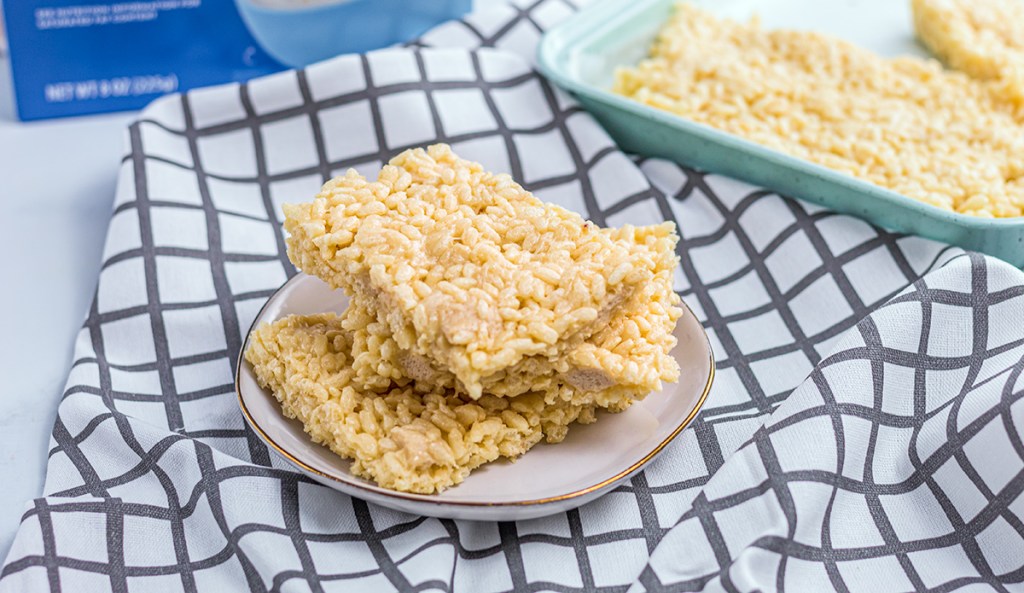 This kiddo favorite classic is officially keto!
In the case of the classic rice krispie treat, this recipe shows you don't have to give up your favorite treats… you just have to find a way to make them keto-friendly! These sugar-free squares really deliver the flavor you've grown up loving all while keeping it low carb.
I can't wait to make these again for the holidays!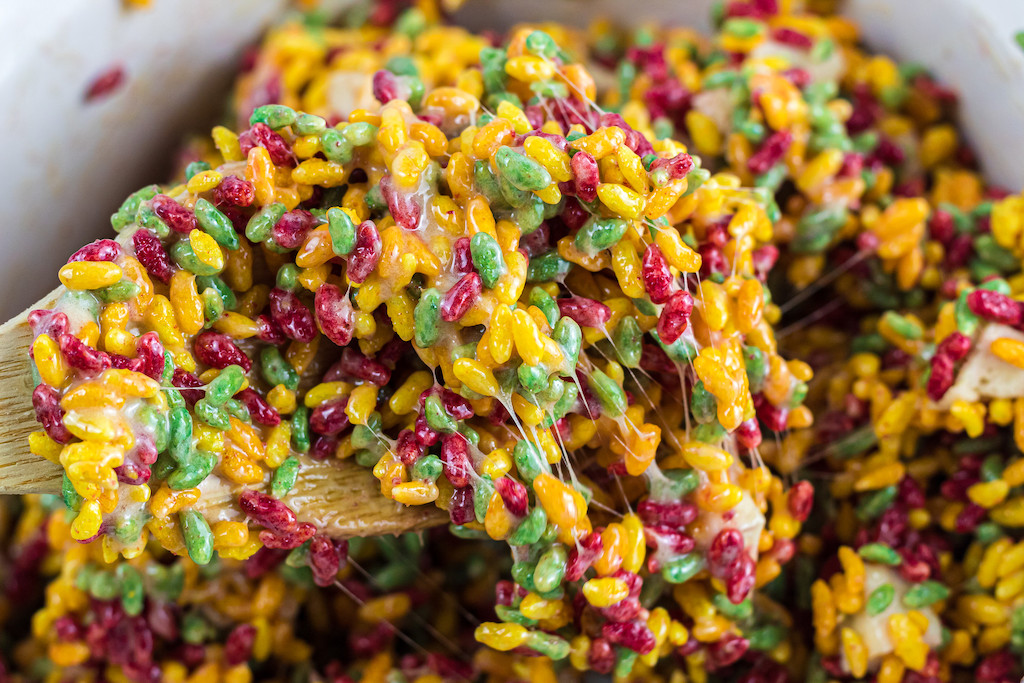 Here's what my teammate Jenna had to say after making this keto rice krispie treats recipe:
"These not only look yummy, but they also smell amazing and taste so good! What a fun keto-take on a classic no-bake treat. I had a lot of fun making this and it took less than 5 minutes to do so. My kids really enjoyed them and were begging for more!"

---
Looking for another sweet treat to try? Make these delicious keto donuts!