The Keto Maple Pecan Cookie Recipe You Need to Make This Holiday Season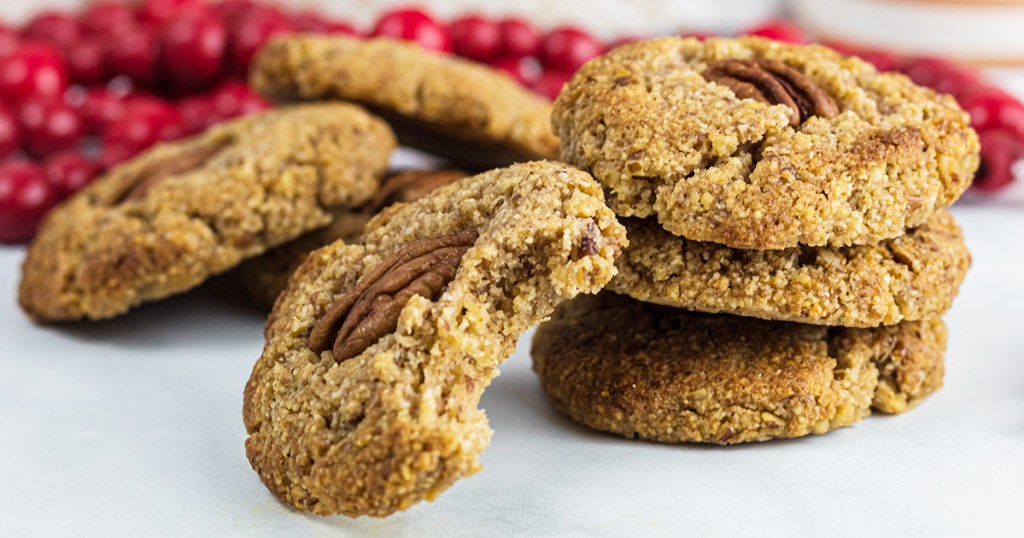 Indulge yourself in a cookie coma!
Looking for a new keto cookie recipe to add to your holiday baking line up? These keto maple pecan cookies are dangerously delicious. Baking during the holiday season isn't just for non-keto lovers. As more low carb baking products hit the shelves, it's getting much easier to turn your all-time favorites into keto-friendly treats.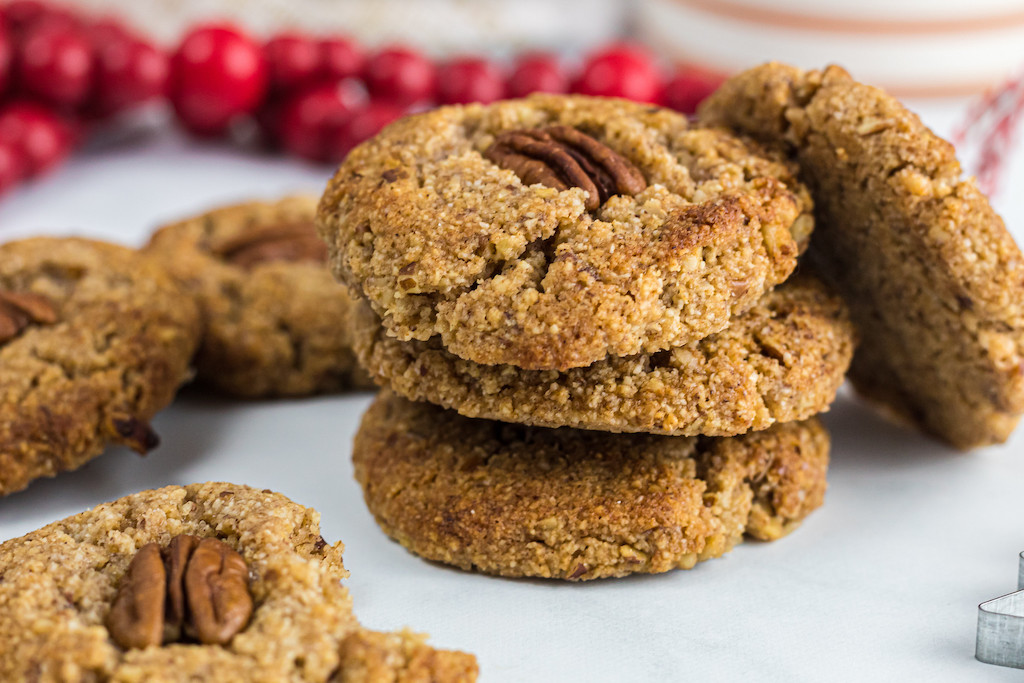 Traditional holiday favorites, keto style!
I have a tradition during the holiday season where for a straight week I make all the candies and cookies while watching my favorite Hallmark movies. Do you have a favorite cookie you make every year?
Thanks to ChocZero, they're making my all-time favorite cookies come back to life by using their syrups and making them oh so keto-friendly! These keto maple pecan cookies are packed with flavor from the ChocZero maple pecan syrup. They're so tasty I already have them on my list to make for Thanksgiving.
I know it's a good cookie when my hubby comes in and says "wait these are keto? These are actually really good!"💃🏻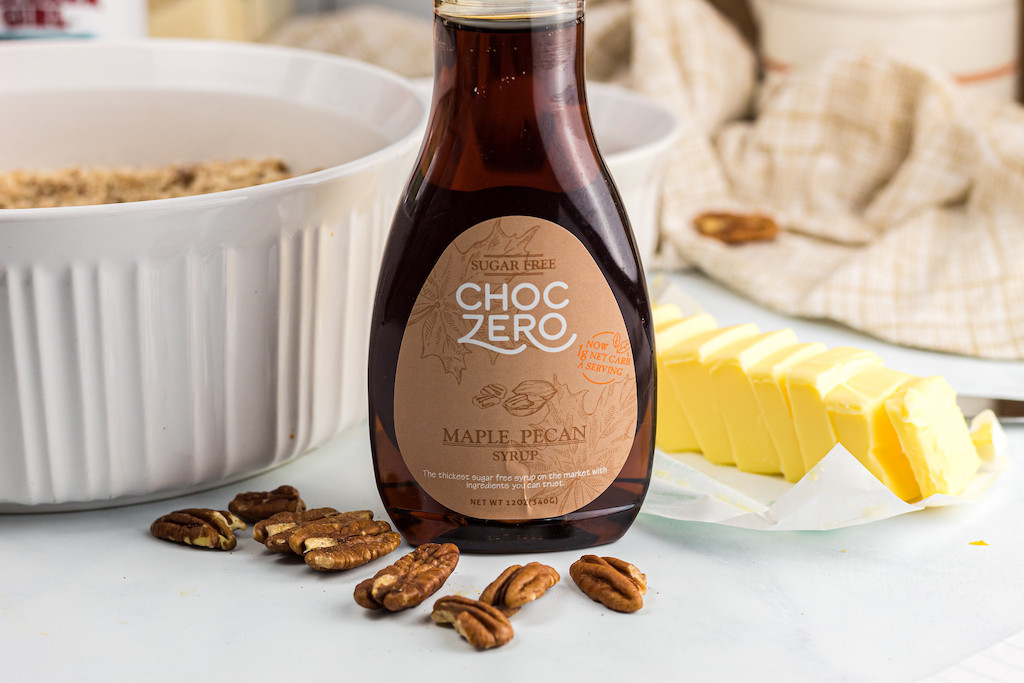 Here are a few recipe tips to keep in mind when making keto maple pecan cookies:
Let's talk almond flour! Don't over mix your batter as this can cause oils to extract from the almonds and make your cookie have a greasy texture. Also, make sure to let your cookies cool COMPLETELY on the baking sheet before moving them to the cooling rack to avoid crumbling.
I love this recipe for the simple fact that I didn't have to use my mixer. You can easily use a pastry cutter or a fork to mix the batter together.
It's very important to let the batter chill for 30 minutes before scooping out the cookies dough, as this gives the butter time to solidify. Since a cookie is smaller than a loaf of bread or cake, you want the fats to SLOWLY absorb into the baked goods while baking. If the butter was at room temperature, you would then have a puddle of grease/butter around your cookie because it didn't have enough time to slowly works its way into the dough.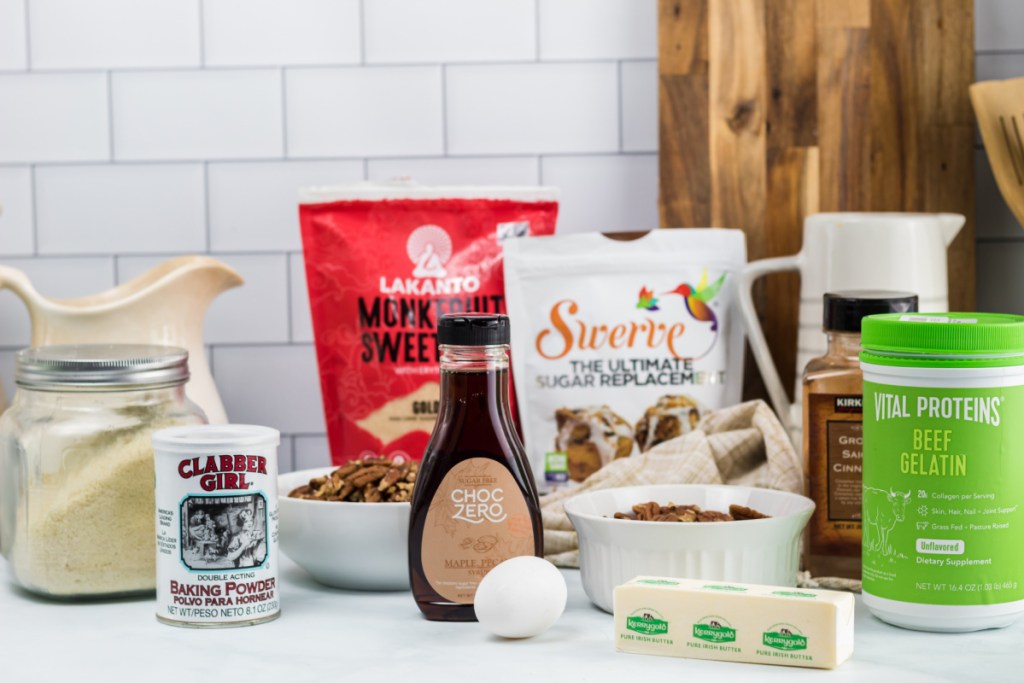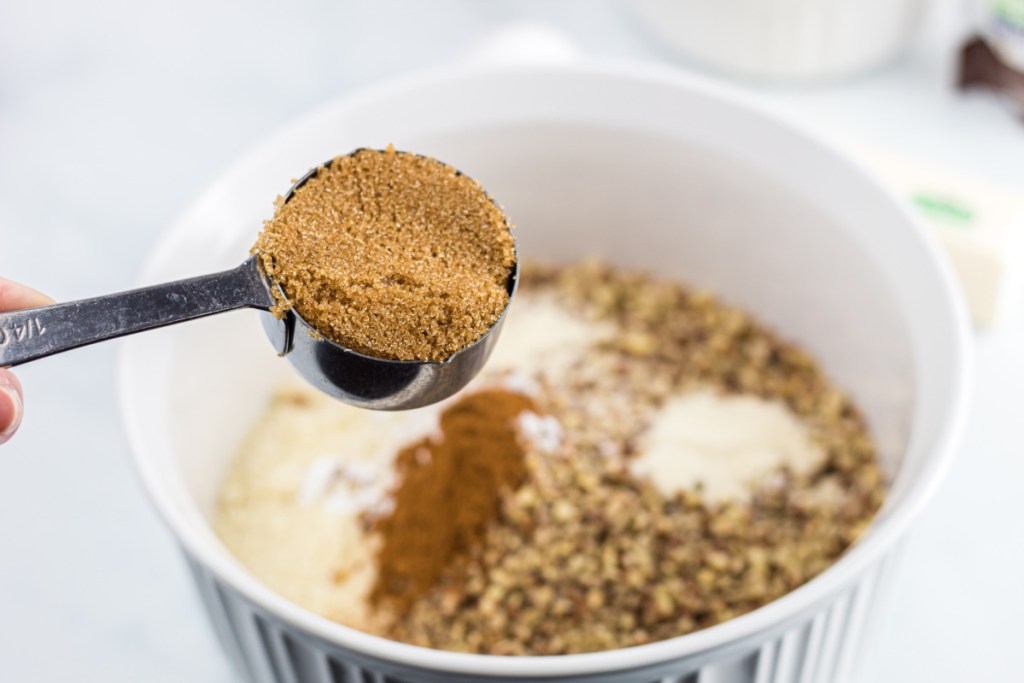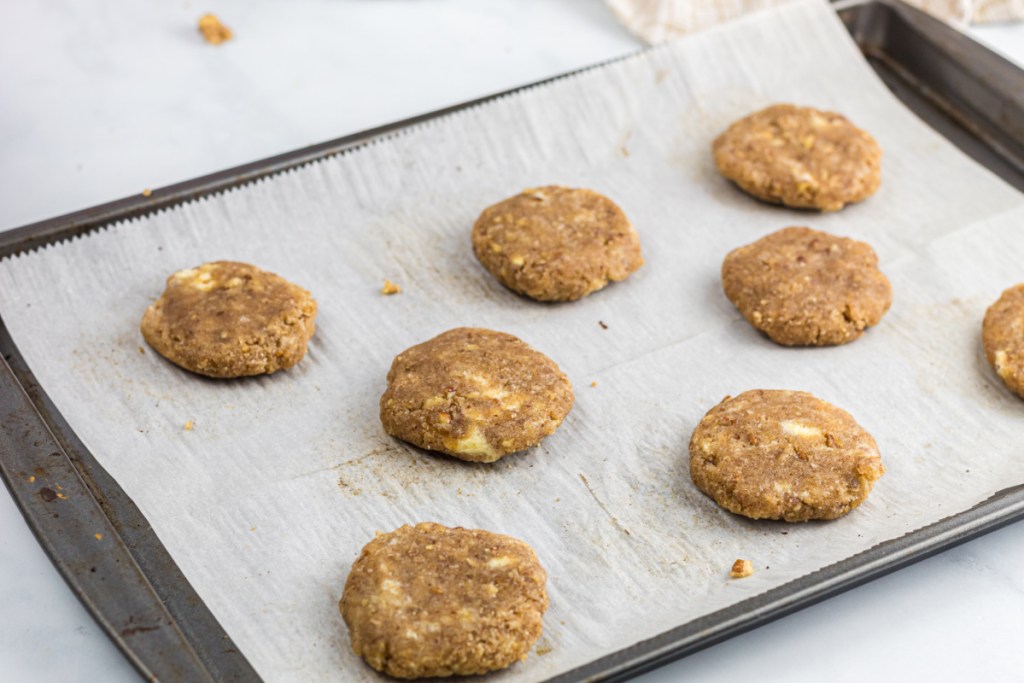 ---
Print
Keto Maple Pecan Cookies
yield: 24 SERVINGS
prep time: 50 MINUTES
cook time: 13 MINUTES
total time: 1 HOUR 3 MINUTES
Delicious low carb maple pecan cookies! Make a batch for your next holiday party!
Ingredients
1 cup finely chopped pecans
1/2 teaspoon baking powder
1 teaspoon cinnamon
1 egg, room temperature
1 teaspoon vanilla extract
4 tablespoons cold butter
Directions
1
Preheat oven to 350 degrees. Line a baking sheet with parchment paper and set aside.
2
In a large bowl, add the almond flour, pecans, sweeteners, gelatin, baking powder, and cinnamon. Whisk together.
3
Add in egg, syrup, vanilla, and cold butter cut into small pieces. Use a pastry blender or fork and cut into the batter which will form the cookie dough.
4
Once the dough is formed, place dough in the refrigerator for about 30 minutes to chill before baking. You can chill up to 1 day in advance.
5
Once the cookie dough is chilled, you can scoop out a large tablespoon of dough and then with your hands form a disc shape cookie. Place cookies onto the baking sheet and bake for 10-13 minutes, until golden brown on top.
6
Remove the baking sheet from the oven and place a pecan into the center of the cookie. Gently press down to make sure the pecan stays in place, but not too much as you don't want to break your cookie. Repeat until all cookies are made.
7
Let the cookies cool completely on the baking sheet before transferring to a cooling rack. Enjoy!
8
Store in a sealed container for up to four days.
Nutrition Information
Yield: 24, Serving Size: 1
Amount Per Serving: 106.2 Calories | 8.7g Fat | 11.2g Total Carbs | 1.7g Fiber | 6.0g Sugar Alcohol | 3.1g Protein | 3.5g Net Carbs
---
Make the holidays sweeter than ever with these cookies!
Sweet without the sugar, that is! I hope you enjoy the holiday season with these amazing low-carb maple pecan cookies because I know I will. While you're at it, make a batch for your keto-loving friends to share in the goodies!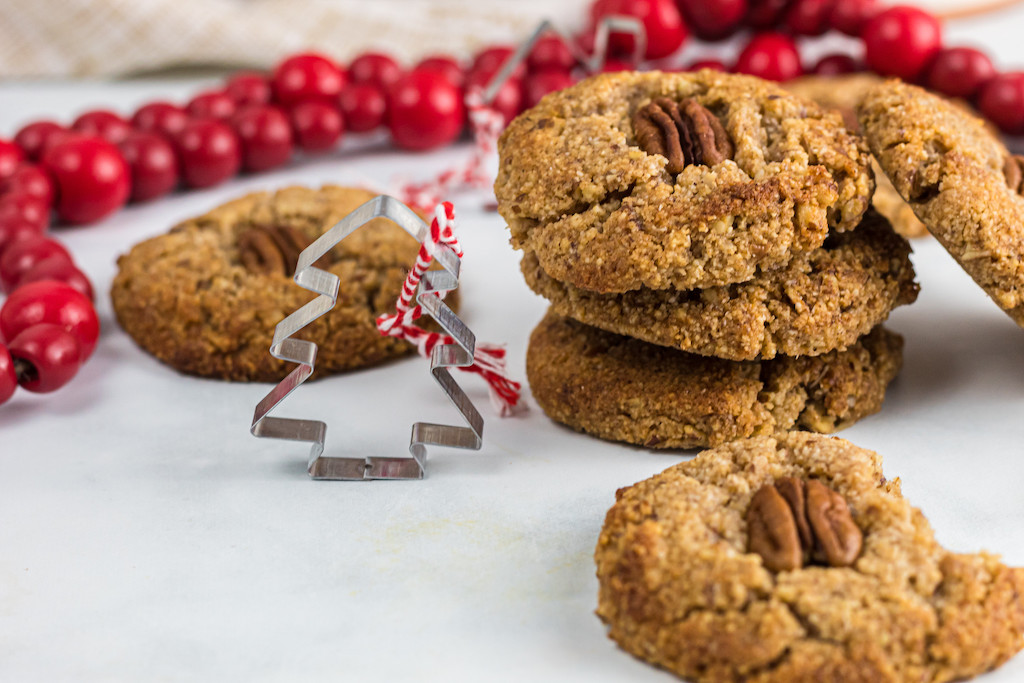 Here's what my teammate Jenna had to say after making this keto maple pecan cookie recipe:
"These are great, and are seriously the best keto cookie I've ever had! The ChocZero syrup combined with the pecans is a winning flavor combination. My kids LOVED these cookies and were begging for more."
---