We Love ChocZero's New Keto Coconut Truffle Bites (Yummy Mother's Day Gift Idea!)
You can't go wrong with these truffle bites for a yummy Mother's Day gift!
Did you have a chance to try the yummy ChocZero's White Chocolate Orange Peel Keto Bark that we told you about? Well, our friends at ChocZero have done it again, and just in time for Mother's Day they've released yummy new truffle bites that are perfect for your sweet tooth cravings!
OH MY! These little chocolate coconut flower-shaped keto truffle bites are dangerously good. You'll feel like you're cheating, but these delicious chocolates clock in at just 1g net carbs per serving! You could eat half the box and it would only be 4.5g net carbs. Um yes, please!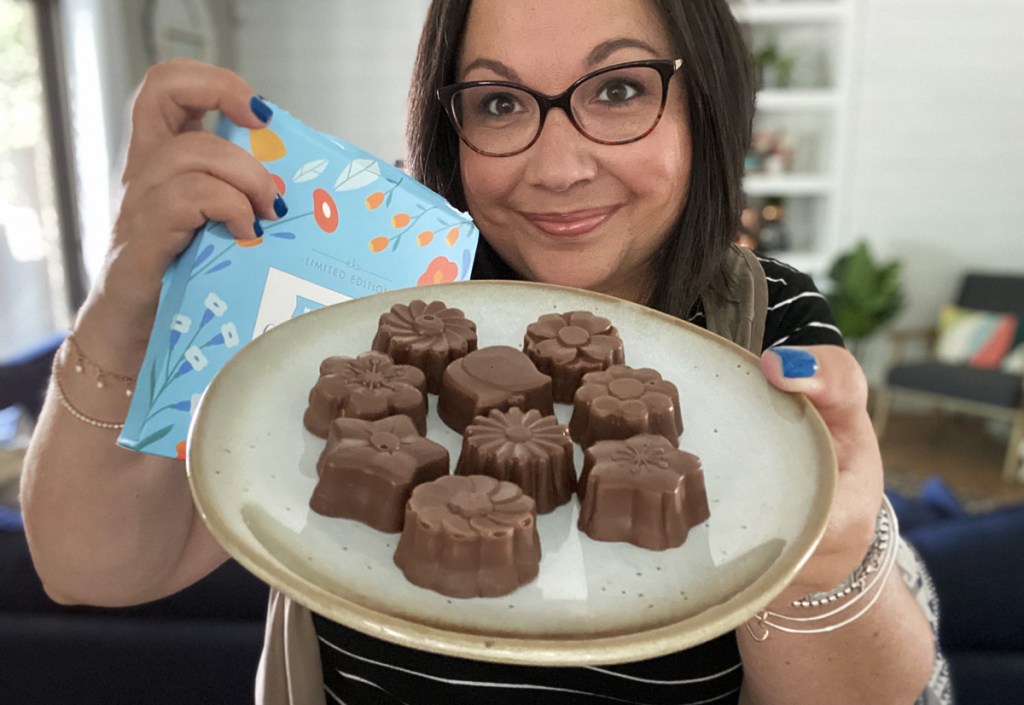 Serving Size: 1 piece of candy
60 Calories | 4.5g Fat | 6g Total Carbs | 5g Fiber | 0g Sugar | 0g Protein | 1g Net Carbs
Ingredients: Non-GMO Resistant Dextrin, milk chocolate (unsweetened chocolate, cocoa butter, whole milk powder, skim milk powder), vegetable oils and fats (sustainable palm fruit oil, coconut oil, cocoa butter), coconut flakes, sunflower lecithin, monk fruit extract, natural coconut flavor, natural vanilla flavor, natural caramel flavor. Contains dairy.

We realize that some may consider these ChocZero keto truffles to be dirty keto due to the vegetable oils, so please keep that in mind when deciding if these truffles are something you want to add to your snack options.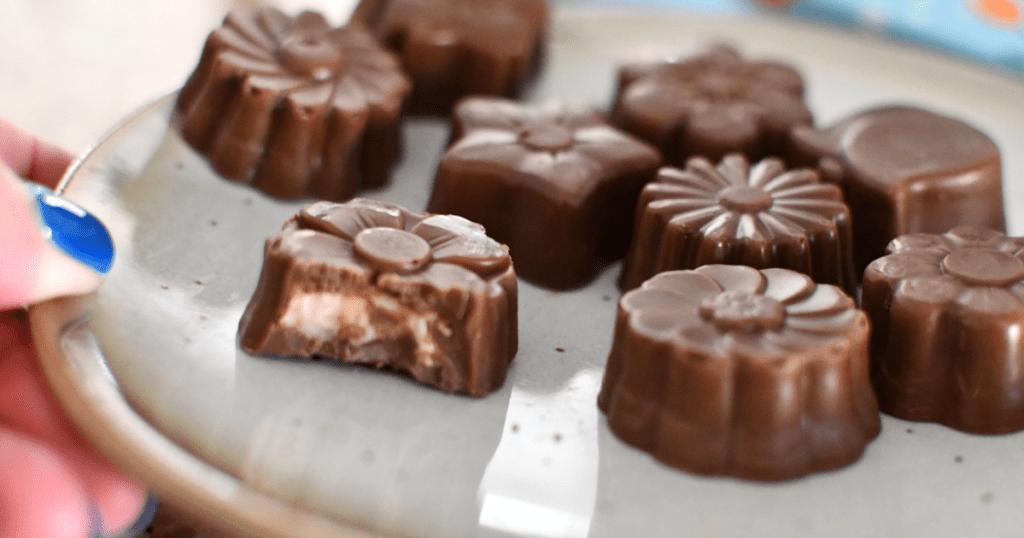 Milk chocolate is one of my favorites so these truffle bites really hit the spot. They are the perfect size to throw in your bag for a sweet treat on the go. Since they're so low carb you may even be tempted to throw the entire box in your bag. Shhh, we won't tell! 😉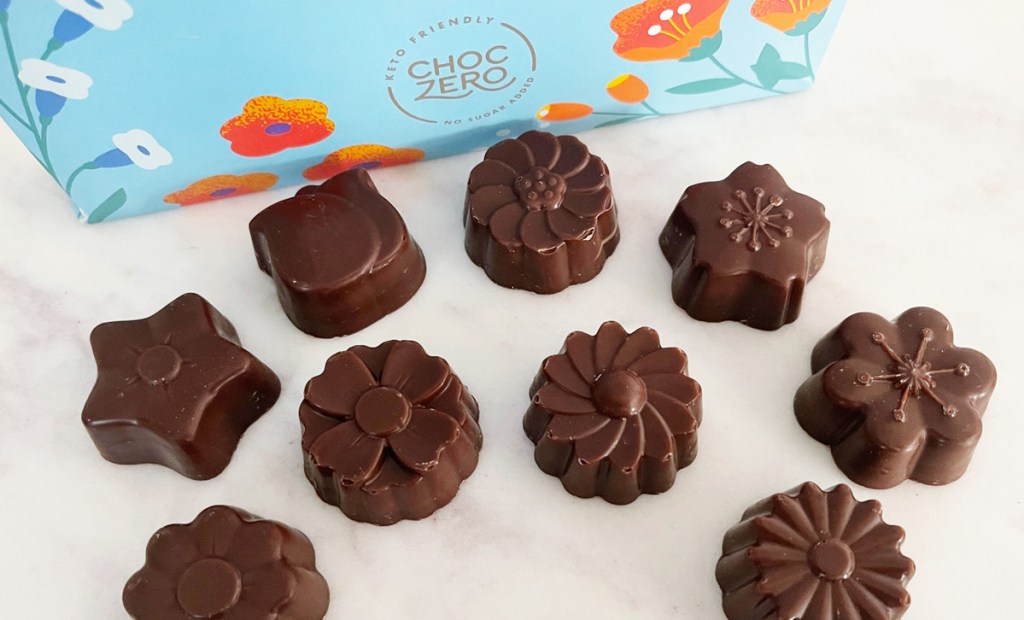 Keto chocolates? YES!!
I am so impressed by how thick the keto truffle bites are. I'm often disappointed when I purchase other brands of keto candy as it either looks nothing like the picture or has a weird aftertaste, but ChocZero has yet to disappoint me with their candy offerings.
These truffle bites are packed with a coconut flavored filling and I think you'll be just as hooked as I am! Grab a few boxes for Mother's Day gifts, or even for yourself. 😋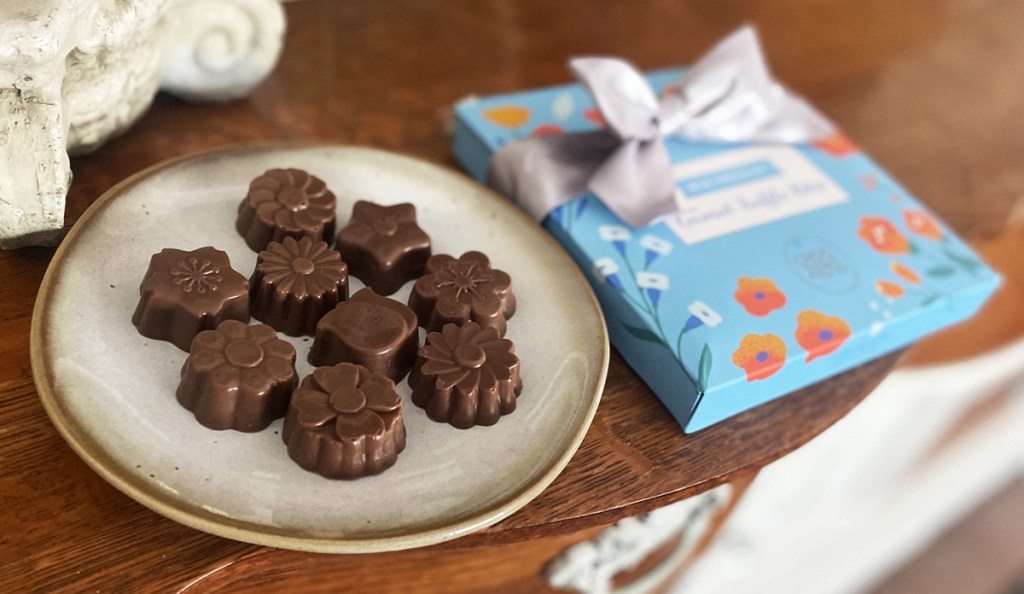 On the fence? Here's why we love these yummy keto truffle bites…
"I love these truffles. ChocZero always does a great job on their sugar-free chocolates, and these coconut ones don't disappoint! Such a great gift and yummy treat." – Lina
"ChocZero really comes through when my sugar cravings hit! My mom eats low carb too so I'm totally grabbing a few boxes for her Mother's Day gift! – Jenna
"I'm a coconut fan and these truffle bites are a home run! I will say that if you're a coffee lover, then you'll really love these as they have a strong coffee taste in addition to the coconut goodness! I can't wait to see what ChocZero comes up with next!" – Angela
---
Ready to give these keto-friendly chocolates a try?
If so, you're in luck as you can save an additional 10% off your purchase when you use our exclusive promo code HIP2KETO at checkout!
---
Or spend $35 to score FREE shipping! Check out these deal ideas to get free shipping and save with our exclusive promo code…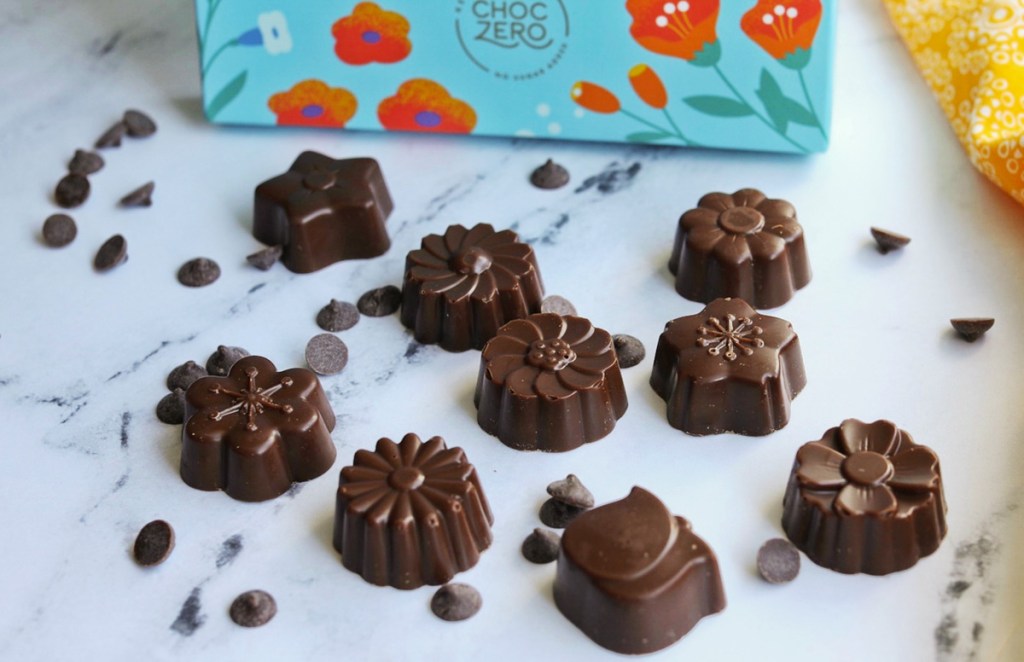 Buy 6 boxes of Chocolate Coconut Truffle Bites $6.99 each
Total: $41.94
Use promo code HIP2KETO (save 10%)
Shipping is free w/ $35 purchase before discount codes
Final cost only $37.75 shipped – just $6.29 per box!
Great to have a few boxes for inexpensive gift ideas for Mother's Day!
---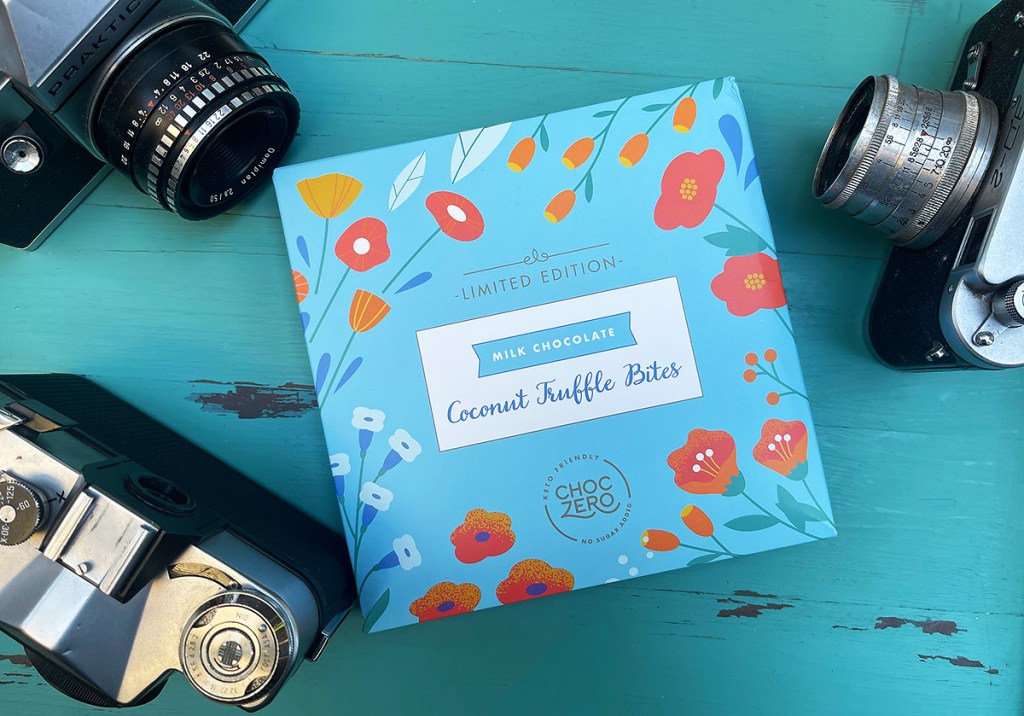 These truffle bites would be a great surprise to give to a friend or family member that is living the keto life – they even come in a super cute spring-themed gift box, which is perfect for Mother's Day. I've ordered extra to have on hand so I won't be tempted to cheat when it comes time for dessert. 😋
---