Just 2 Net Carbs in Our Homemade Keto Chocolate Truffles!
Craving something sweet?
These keto chocolate truffles are the definition of a divine keto treat. I dare you to try and take one bite and not grab another… it's impossible! You'll never believe these keto truffles are low carb and packed with chocolatey goodness that feeds your sweet tooth cravings.
This is a simple homemade keto chocolate truffle recipe that will literally melt in your mouth.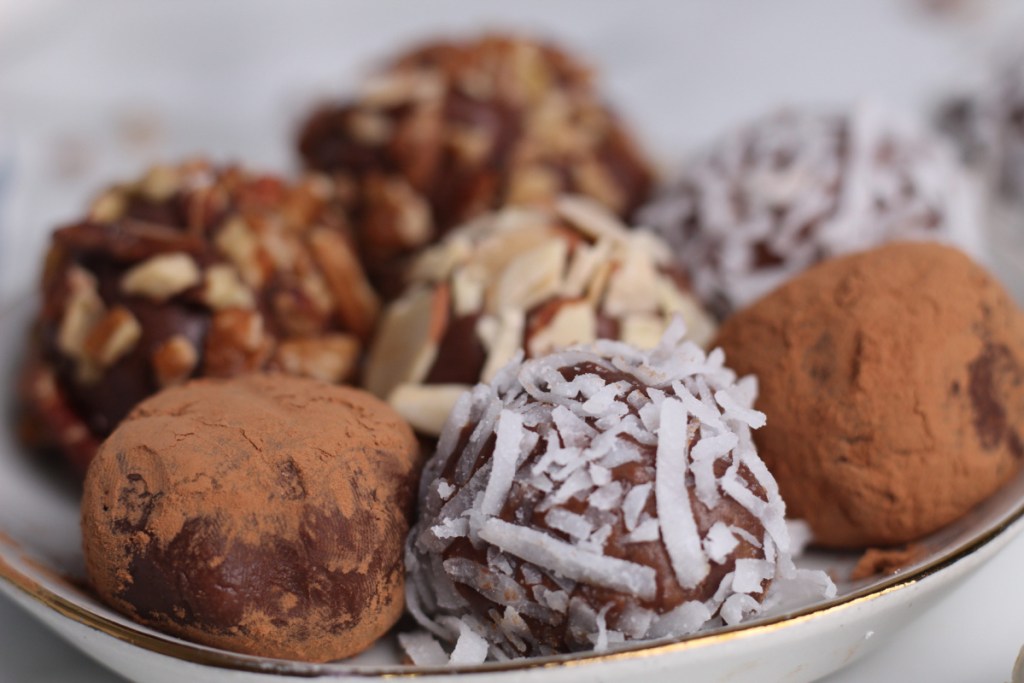 Tips for making the best homemade keto chocolate truffles:
Coat your truffles in all your favorite low-carb toppings. I like to use chopped almonds, pecans, shredded coconut, and cocoa. I also like to sometimes even dip them in melted chocolate to give them a shell to crunch into.
Adding cream cheese to this truffle recipe not only makes them creamier but also gives an added boost in fat content which is oh so keto!
Store in an airtight container in the fridge for up to 1 week (but I bet you'll eat them all the first day)! 😋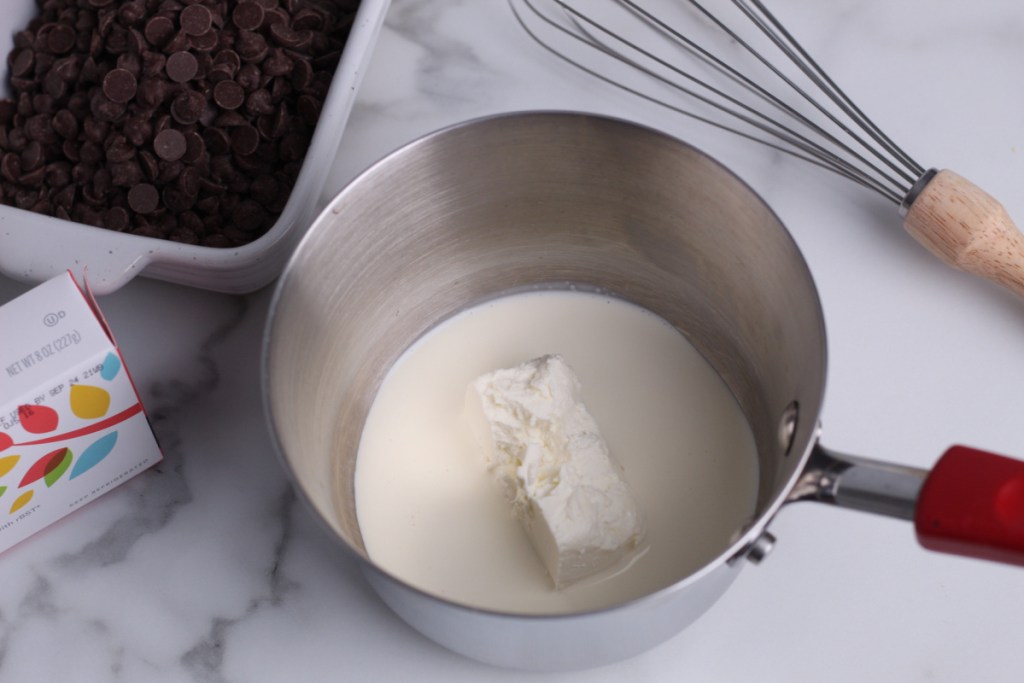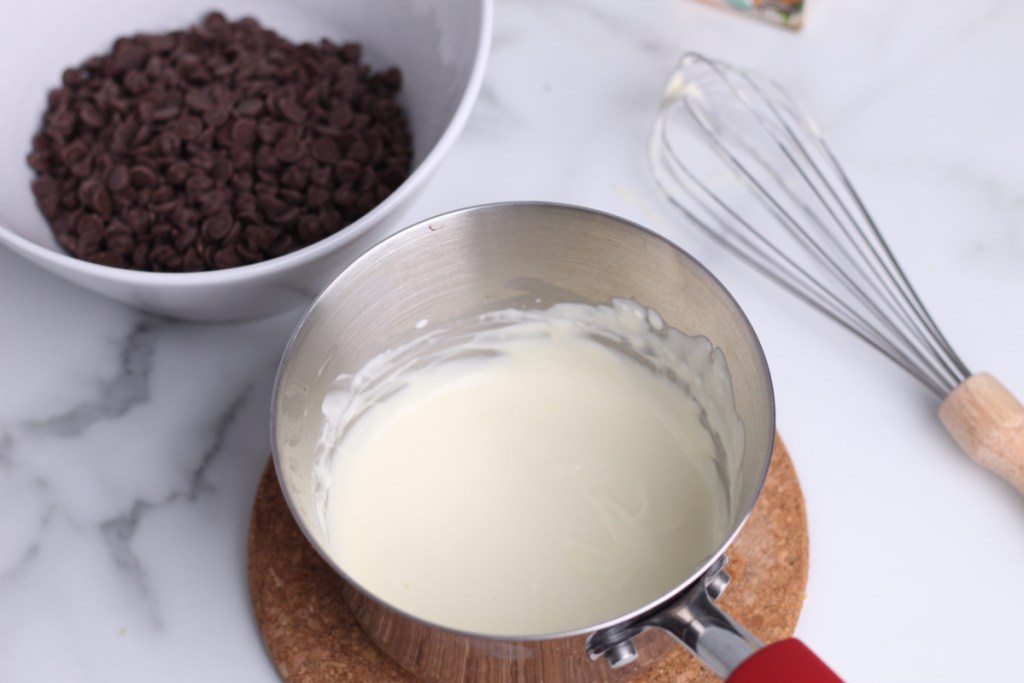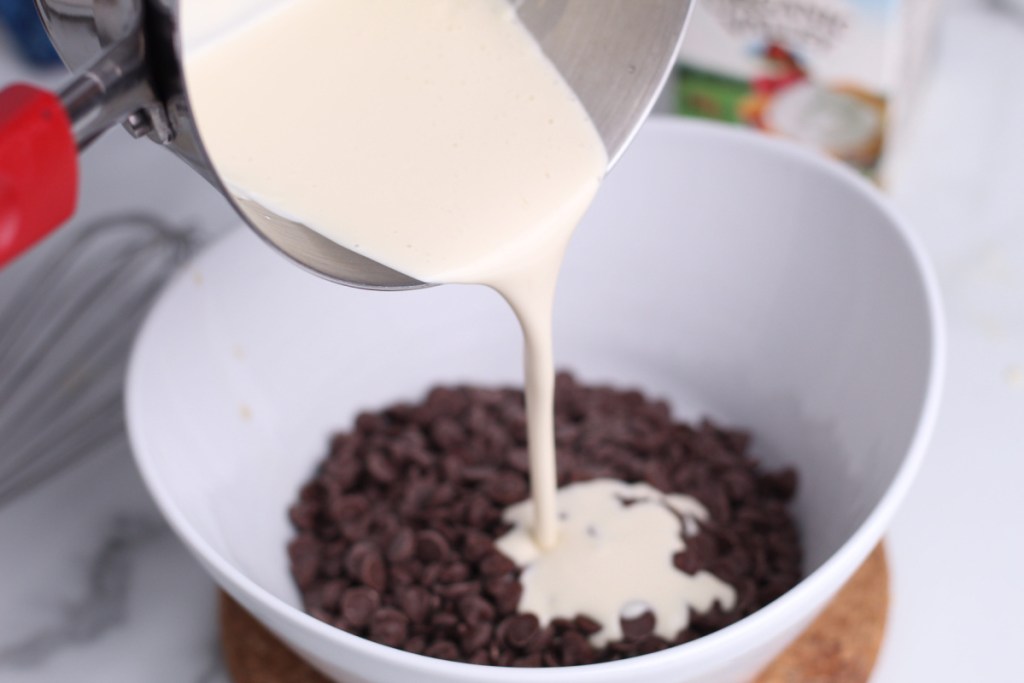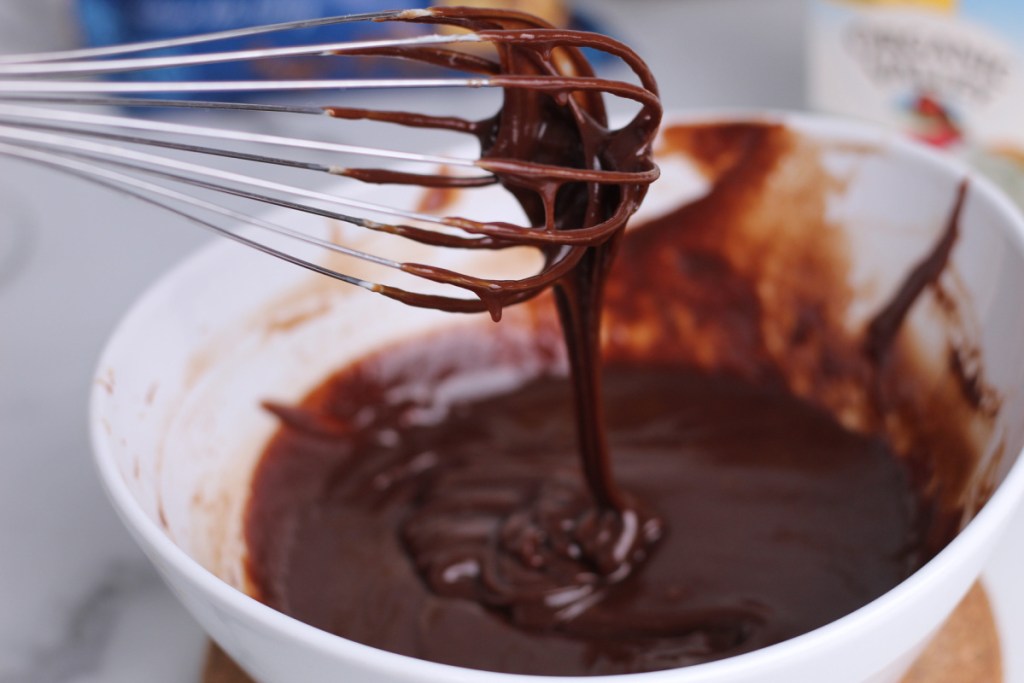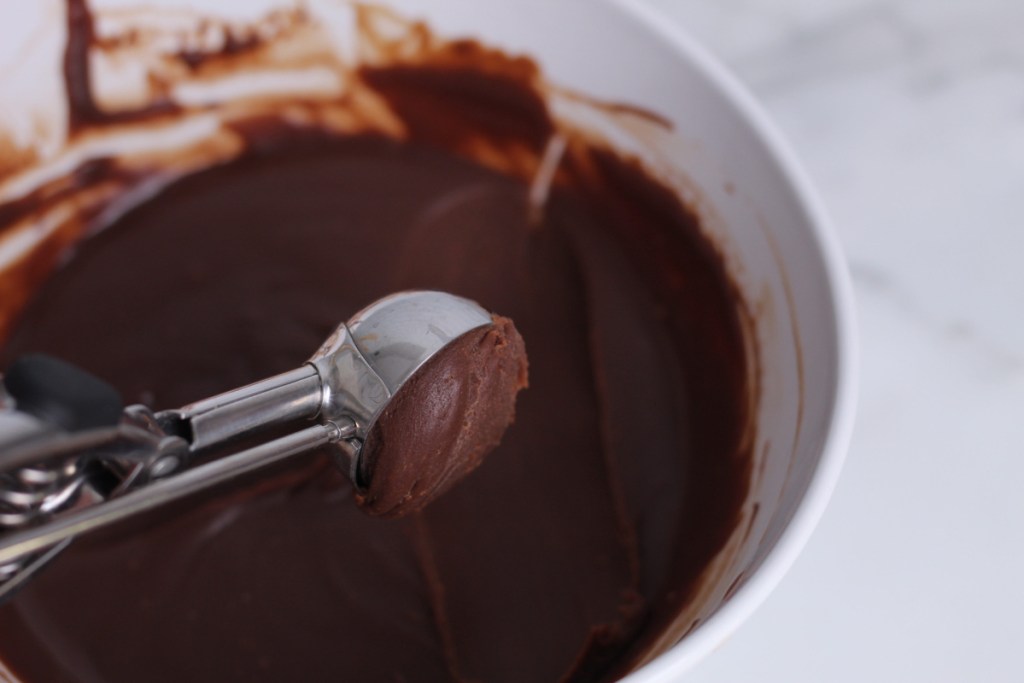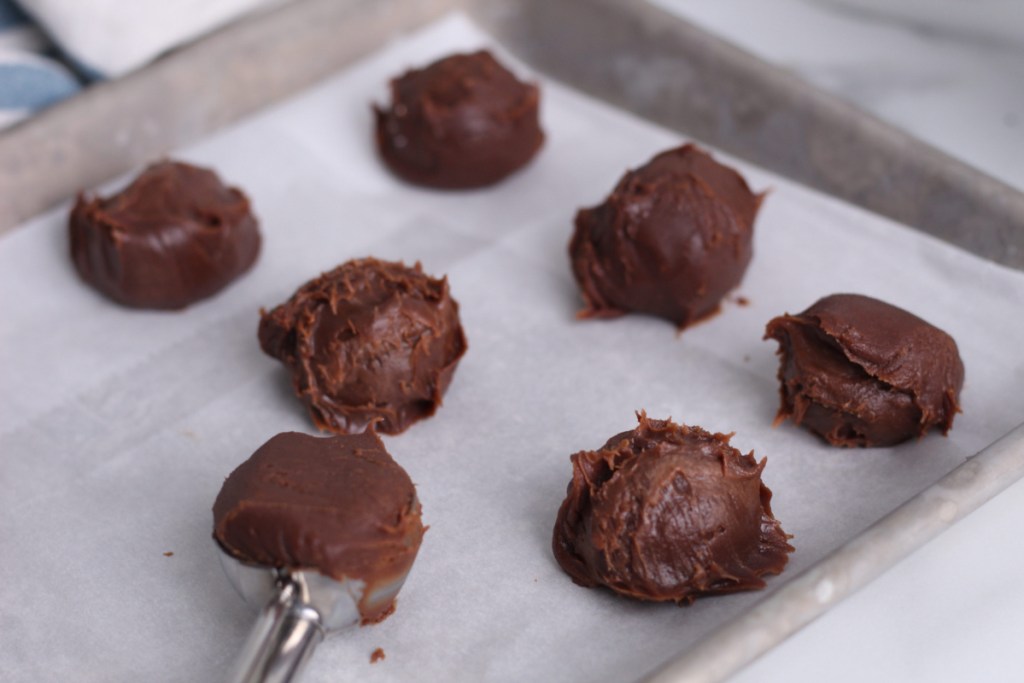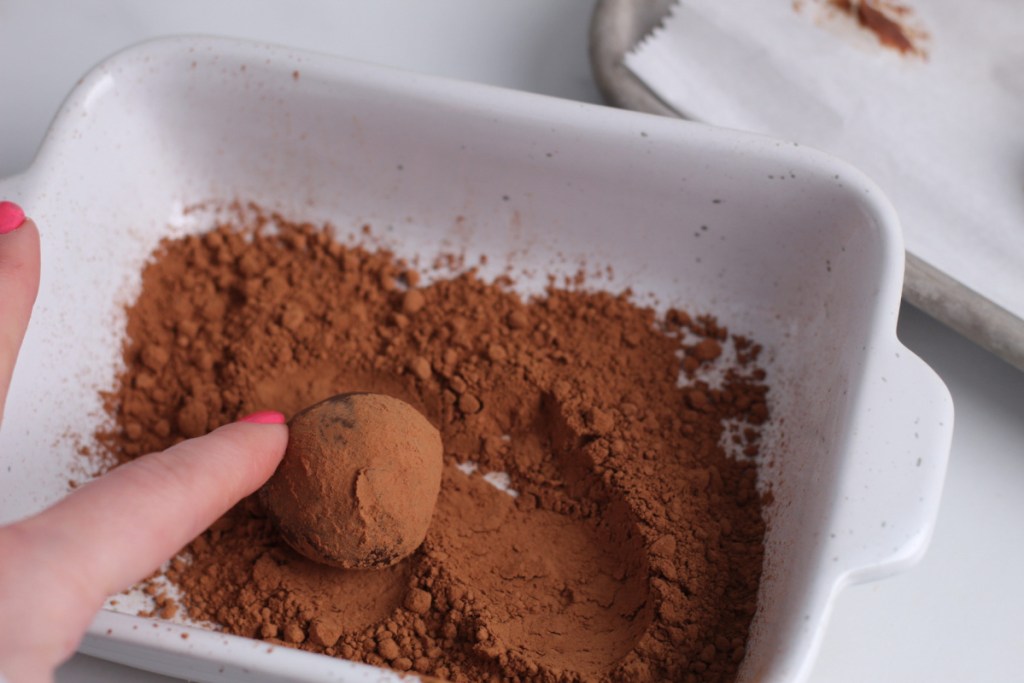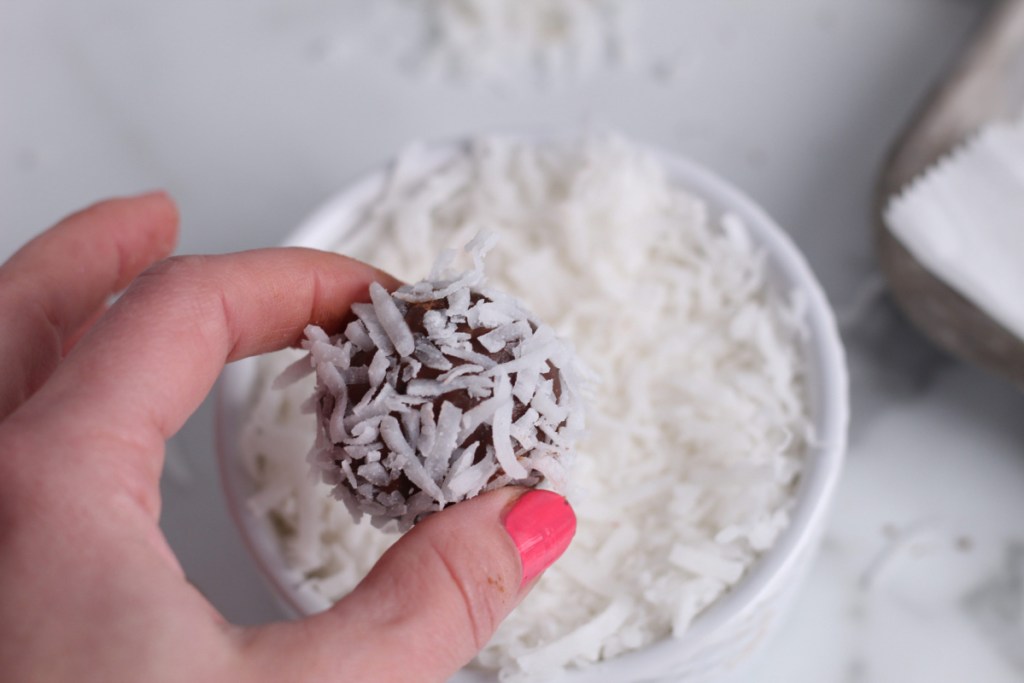 ---
Print
Keto Chocolate Truffles
yield: 9 SERVINGS
prep time: 15 MINUTES
total time: 15 MINUTES
Creamy keto chocolate truffles made with a few simple ingredients to give you that rich taste without all the added sugar.
Ingredients
Chocolate Truffle:
1/4 cup heavy cream
2 oz. cream cheese, cubed and softened
1 tablespoon brewed coffee (optional)
pinch of salt
Toppings (optional):
shredded coconut
unsweetened cocoa powder
chopped almonds
chopped pecans
mini chocolate chips
Directions
1
Add keto chocolate chips or chopped chocolate to a mixing bowl and set aside.
2
In a small saucepan over low-medium heat, add in heavy cream and cream cheese. Stir until cream cheese has completely melted. Once the cream cheese has melted, add in brewed coffee (optional), vanilla extract, and salt.
3
Remove saucepan from the stovetop and slowly pour heavy cream mixture into mixing bowl with keto chocolate. Allow the heavy cream mixture to melt the chocolate. Slowly stir until all chocolate has melted.
4
Place mixing bowl in the refrigerator for 1 hour to allow chocolate to cool and thicken.
5
Once cooled, scoop out about a tablespoon size dough ball and place it on a parchment paper-lined baking sheet. You can use a small ice cream scooper (tablespoon size) or you can roll the dough with your hands. Do this as quickly as possible as you want to make sure the chocolate doesn't start to melt. After all truffles have been formed, place them in the freezer for 30 minutes.
6
Roll truffles in your favorite keto-friendly toppings. Store in an airtight container in the refrigerator for up to one week. Enjoy!
Additional Notes
Nutritional value is based on using ChocZero keto chocolate chips. Also note that all toppings are optional therefore they are not included in the nutritional values. Only the truffle ingredients are included in the nutritional value.
Nutrition Information
Yield: 9, Serving Size: 1
Amount Per Serving: 155.6 Calories | 12.7g Fat | 9.9g Total Carbs | 7.9g Fiber | 1.9g Sugar | 0g Sugar Alcohol | 0g Erythritol | 2.0g Protein | 2.0g Net Carbs
---
Finally, a low-carb treat to totally indulge in!
As I continue to develop keto recipes, I'm continually blown away by how many of my favorite foods I can still enjoy by just making a few ingredient swaps. I think I'm going to make a batch of these for Easter so I don't miss out on my chocolate fix while my boys are having their Easter basket candy.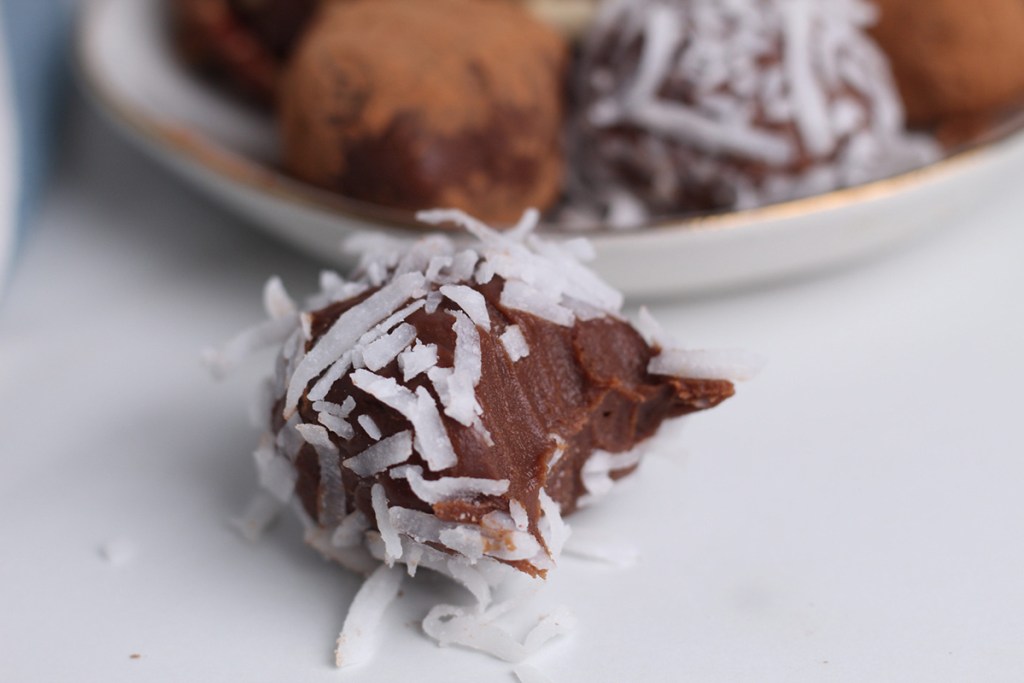 Here's what my teammate Jenna had to say after making these keto chocolate truffles:
"There is just something about coffee and chocolate that I can't get enough of! It wouldn't be truffles without that little addition of a brewed coffee kick. These keto chocolate truffles are just so wonderful, rich, and delicious! I'm absolutely sure we are going to finish them all today… and then make more! They're so quick and easy to whip up, and the only hard part was waiting for them to cool."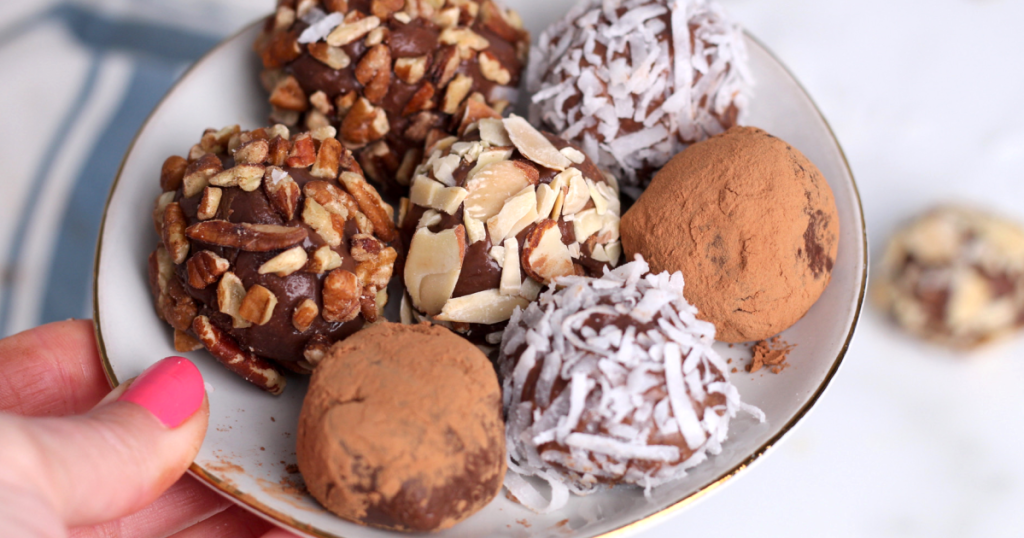 ---