These Keto No-Bake Cookies are an Easy Dessert Idea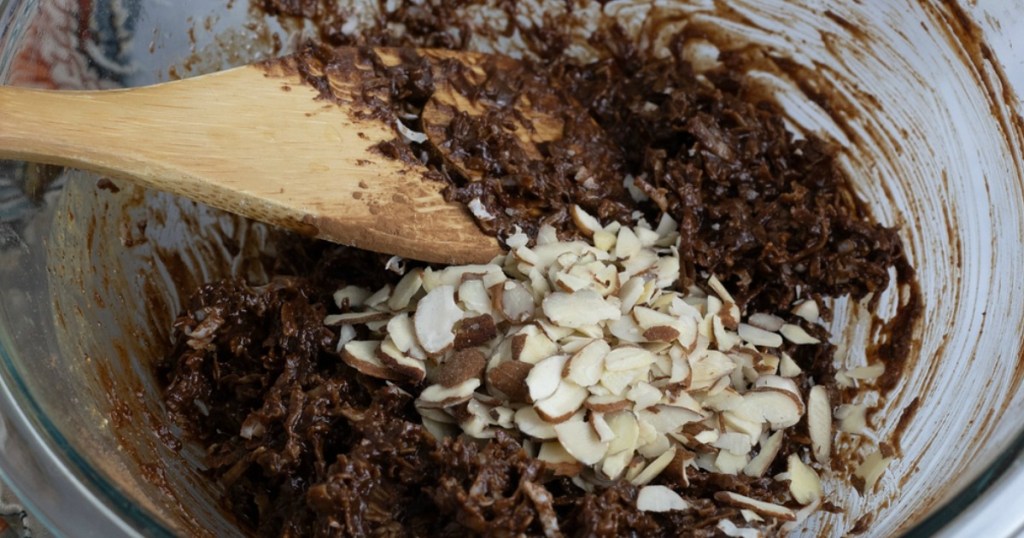 We love easy to make keto desserts!
Some keto desserts can be overwhelming to make but that's definitely not the case with our keto no-bake cookies! This super easy recipe creates tasty mounds of chocolately-coconuty keto cookies perfect for when you want to kick that sweet tooth craving.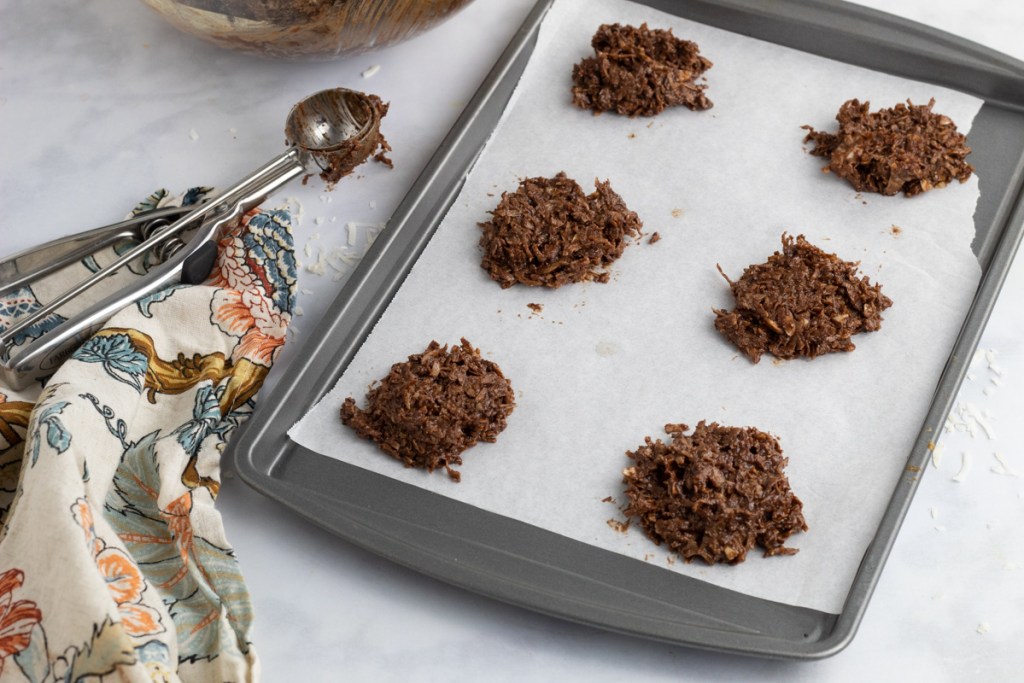 Hip Recipe Tips:
Add some extra crunch! Mix in almond slices to the no-bake cookie "dough" to create a nice crunch in each bite.
The peanut butter powder is key. Using sugar-free PB Fit Powder really adds the peanut butter flavor back into these cookies and balances out the almond butter. It also ensures you'll end up with the proper texture over using regular peanut butter in its place.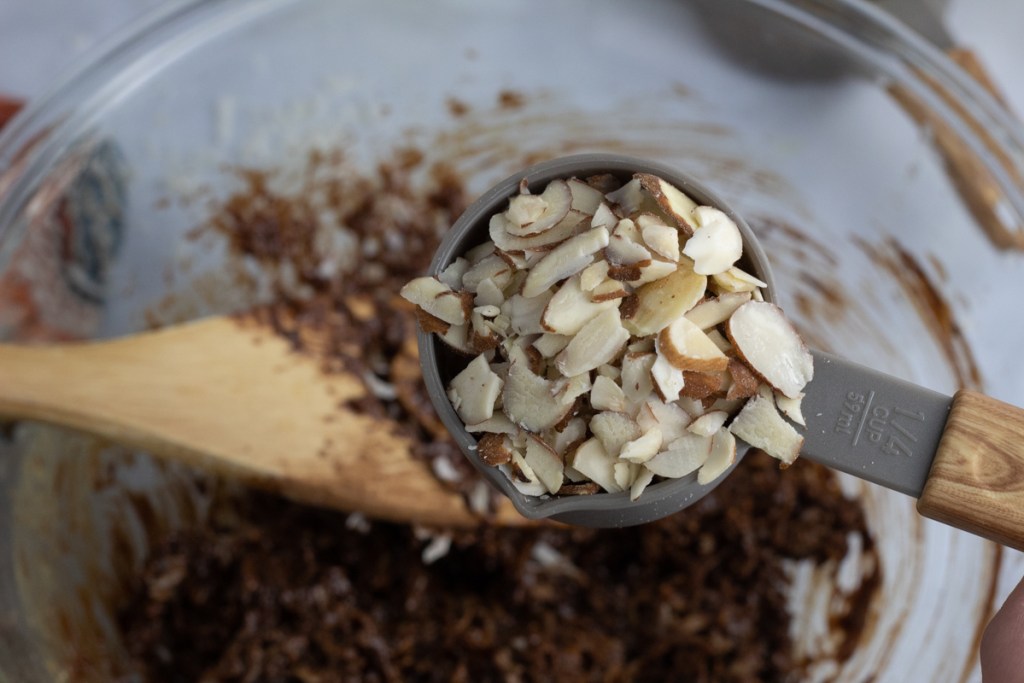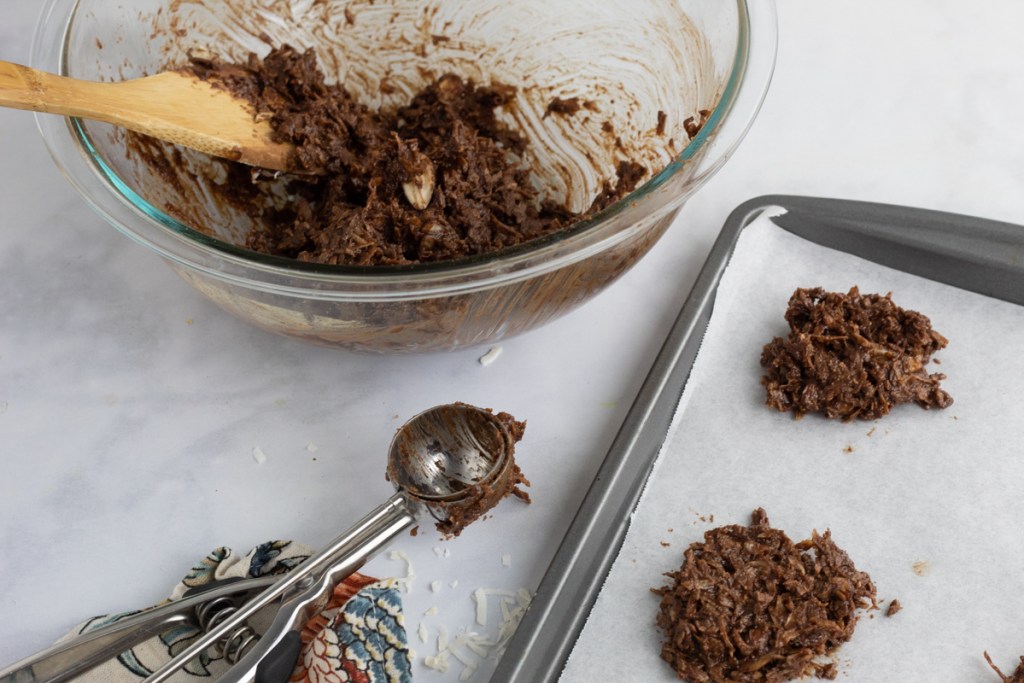 ---
Print
Keto No-Bake Chocolate Coconut Cookies
yield: 20 SERVINGS
prep time: 10 MINUTES
total time: 10 MINUTES
These easy to make cookies combine yummy flavors of chocolate, peanut butter, and coconut—no oven required!
Ingredients
1/2 cup almond butter
4 tablespoons butter
1 teaspoon sugar-free vanilla syrup (or more to taste)
2 tablespoons unsweetened cocoa
2 tablespoons Swerve confectioners
1 tablespoon PB Fit Sugar-Free Peanut Butter Powder
1 cup unsweetened coconut flakes
1/4 cup almond slices (optional)
Directions
2
Add butter and almond butter to a large microwavable bowl and melt in the microwave for two 20-second intervals. Stir until smooth.
3
Add in all remaining ingredients (except the shredded coconut and almond slices) to the melted butter mixture and stir together.
4
Add in the shredded coconut and almond slices (optional) and mix until coconut is completely coated.
5
Scoop out batter using a 1 TBSP scoop and dollop onto parchment paper, gently pressing down the top to resemble a cookie shape.
6
Place cookie sheet in the refrigerator to chill until firm. Store in an air-tight container until ready to eat. Enjoy!
Nutrition Information
Yield: 20 cookies, Serving Size: 1 cookie
Amount Per Serving: 56 Calories | 5g Fat | 2.2g Total Carbs | 1g Fiber | .2g Sugar Alcohol | 1g Protein | 1g Net Carbs
---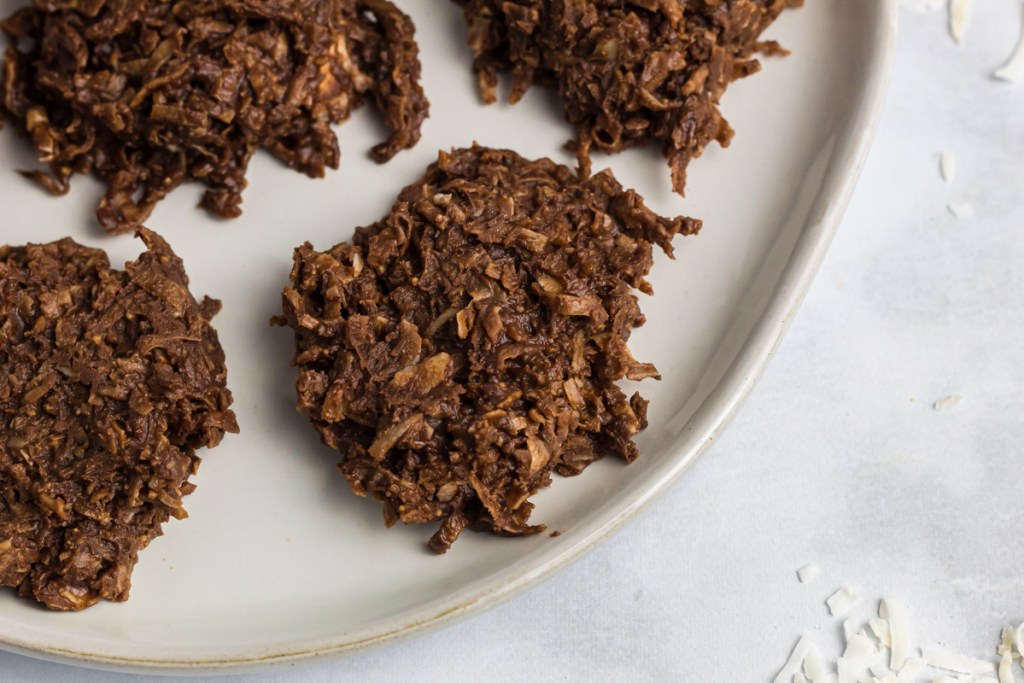 Excuse me while I go enjoy one (or two!) of these delectable no-bake cookies!
Watch out for these cookies as even non-keto eaters will be reaching for these low carb goodies!
---
These chocolate chip cookie fat bombs are a no-bake keto treat, too!