Make a Bunless Keto BLT Sandwich Using This Genius Bacon Weave Hack
If you've tried a bacon weave pizza crust, check out how you can make a keto BLT using the same bacon weave method!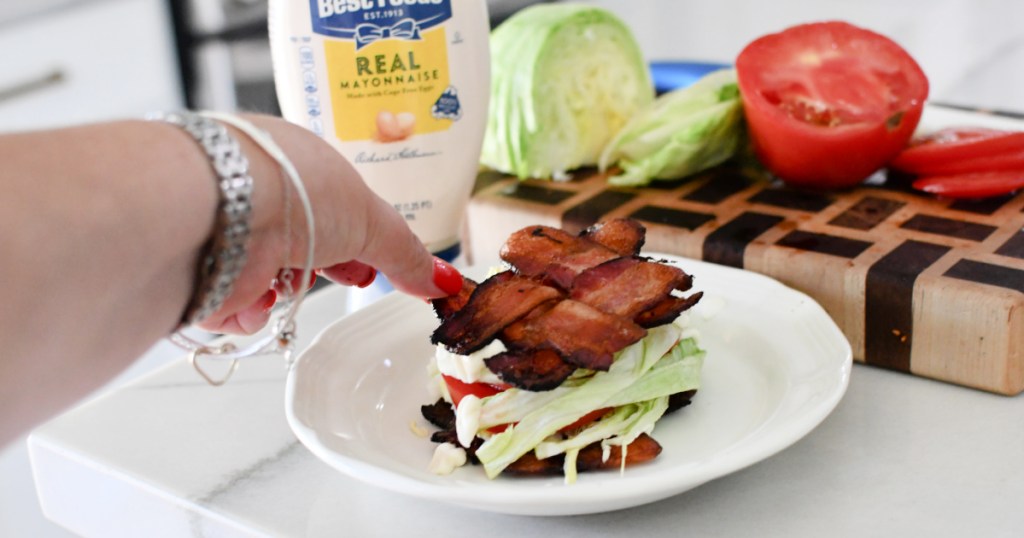 Bacon is the main character in this easy sandwich idea! 🥓
If you miss eating BLT sandwiches, here's a smart method to make a bacon bun. Weave a few pieces of bacon into a square and then bake it on a sheet pan in the oven. You can then add lots of mayonnaise, sliced tomato, and crunchy lettuce to the middle and serve it like a yummy sandwich.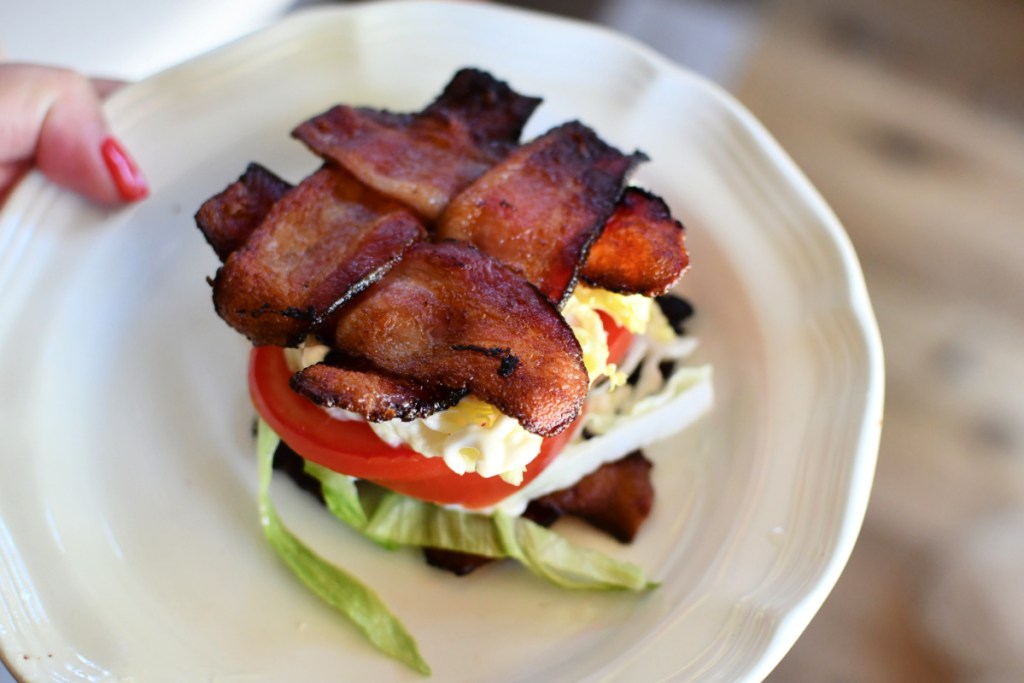 The result is a mouth-watering bacon bun to make the perfect keto BLT!
The texture of the crispy bacon with the veggies is divine. This is a fun variation of the typical lettuce wrap BLT. I enjoyed this so much more! We originally spotted this brilliant idea from Instagram user ketosnackz, and I am so glad to report back how much I love the bacon weave keto BLT.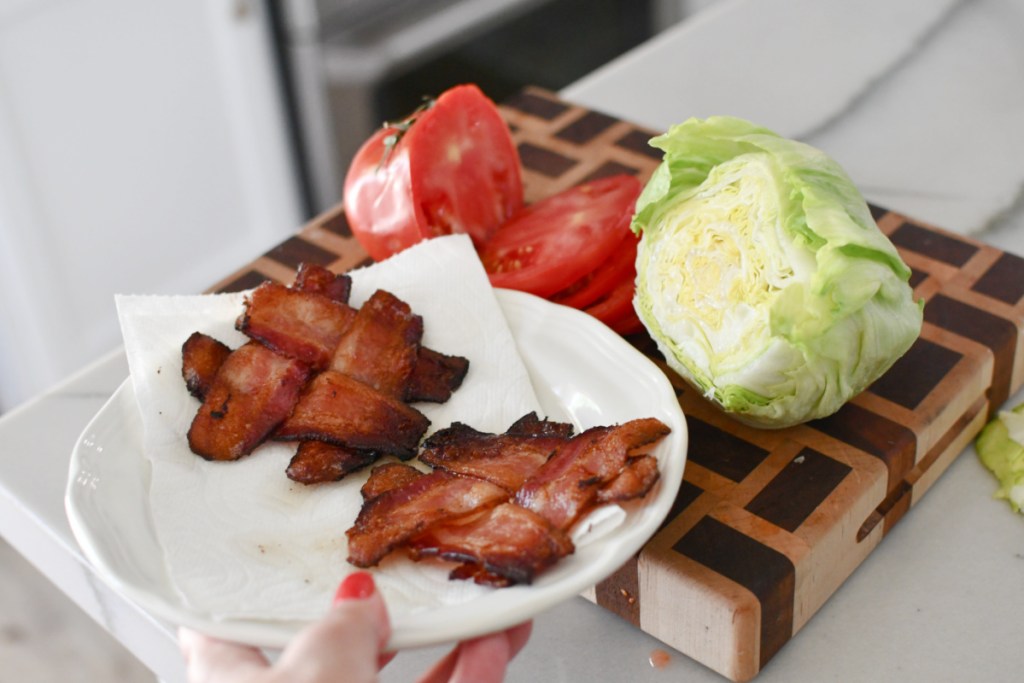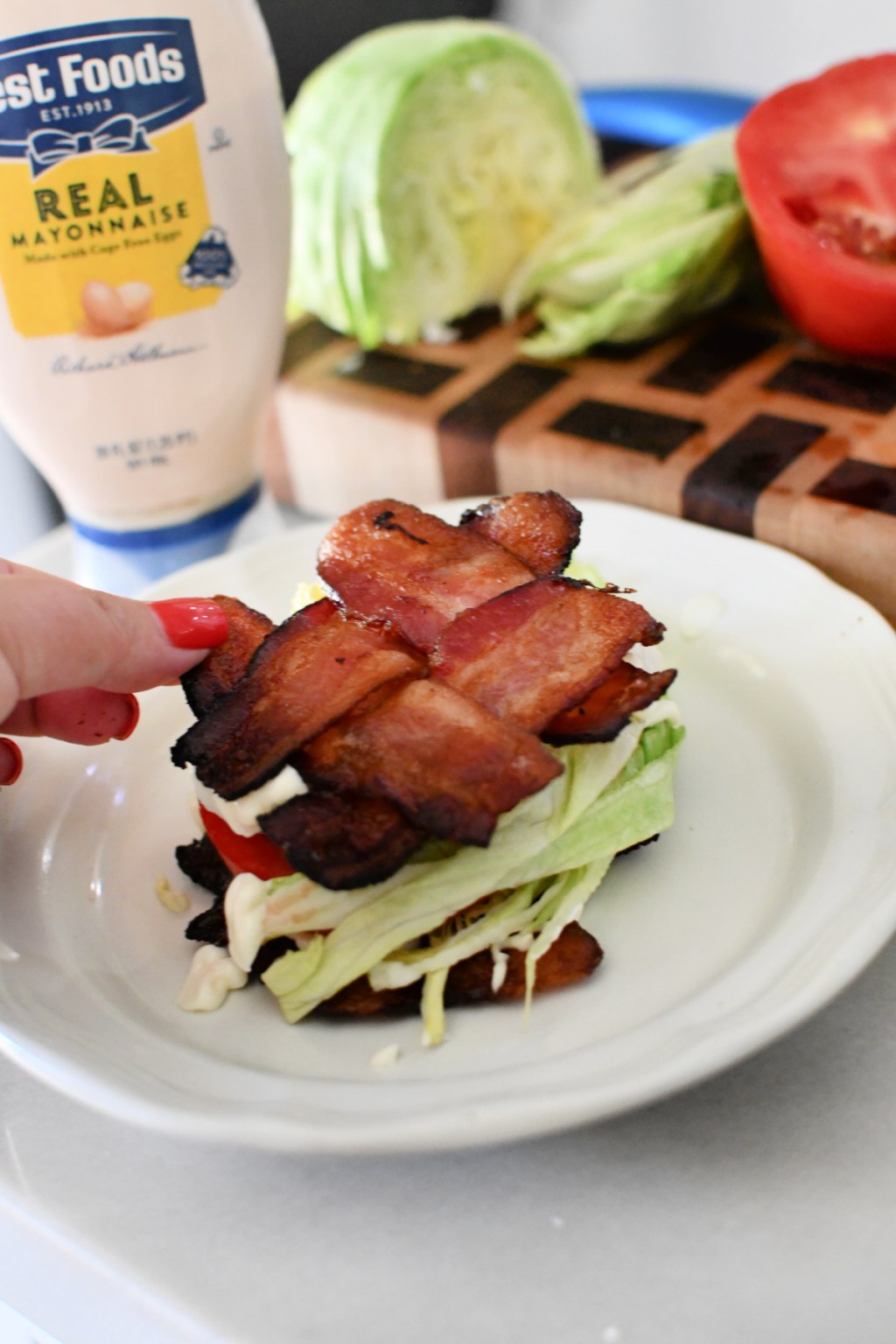 ---
Print
Bacon Weave Bunless BLT Sandwich
yield: 1 SERVINGS
prep time: 10 MINUTES
cook time: 20 MINUTES
total time: 30 MINUTES
Crispy bacon in a square woven shape used instead of a bun for the perfect keto BLT.
Ingredients
2 slices tomato
2 slices lettuce
Directions
1
Preheat the oven to 375 degrees.
2
Cut 4 slices of bacon in half to get 8 short pieces total. If multiplying the recipe for several sandwiches, you can cut a package of bacon in half using kitchen shears.
3
On a sheet pan, create two separate bacon "weave" shapes. Place two pieces of bacon next to each other and then weave two more facing the opposite direction.
4
Bake in the oven for about 20 minutes until the desired crispness is reached.
5
Place the bacon on a paper plate to drain. Meanwhile, slice and wash the lettuce. Make a sandwich using the bacon as buns and add the mayo, lettuce, and tomato. Enjoy!
Nutrition Information
Yield: 1 sandwich, Serving Size: 1 sandwich
Amount Per Serving: 266 Calories | 20.4g Fat | 2.9g Total Carbs | 0.6g Fiber | 1.9g Sugar | 16.8g Protein | 2.2g Net Carbs
---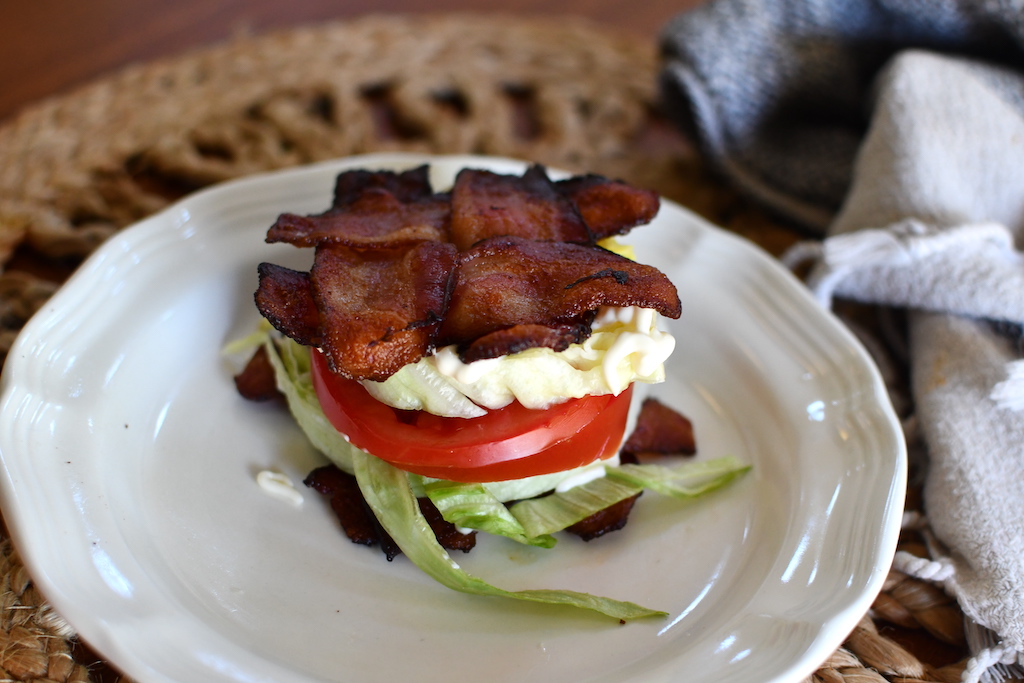 Tips for making the best bacon weave keto BLT:
Next time I want to try adding in some sliced avocado as a delicious upgraded version.
Keep an eye on your bacon while baking as the oven time can vary depending on how thick it is.
Use a sheet pan with a rim to catch any extra grease. I have a nonstick Caraway pan that wipes clean easily, but you can add a layer of parchment paper first for easy clean-up.
Try a bacon weave bun for a keto cheeseburger!
I had some leftover cheeseburgers on hand and made my son this bacon weave to eat with the burger. He enjoyed this very much! 😋 What a great low carb bun hack! I think it would also be delicious as a breakfast sandwich with eggs, cheese, and veggies! YUM!
---
Want more bacon ideas? Come check out all of our best keto bacon recipes and tips!