Stock Up on Crunchy Keto Protein Bars w/ This Amazon Deal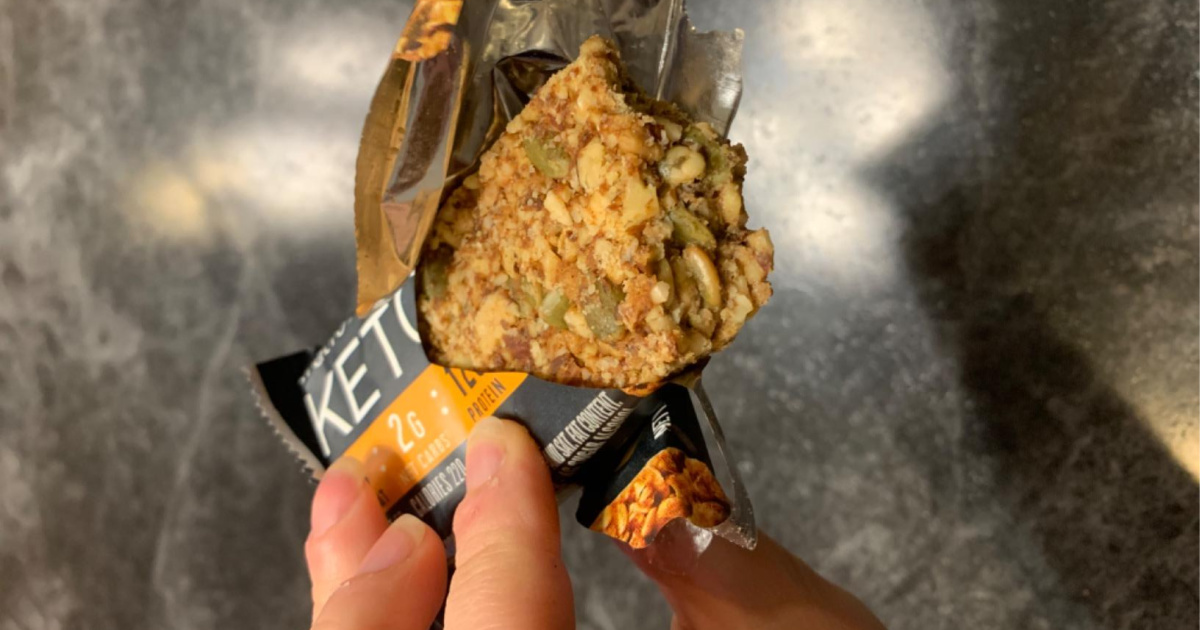 Snacks can be tasty without being full of carbs!
These Ratio KETO Friendly Protein Bars are a great option for when you're on the go and need something quick and healthy that won't kick you off the low-carb train! Each bar contains almonds and pumpkin seeds for a crunchy texture and has a total of only 2G net carbs, and contains a whopping 12G of protein.
From browsing through the comments, it seems that these bars are quite filling, so they would also make a great meal replacement option!
Even better, here's a sweet Amazon deal for ya!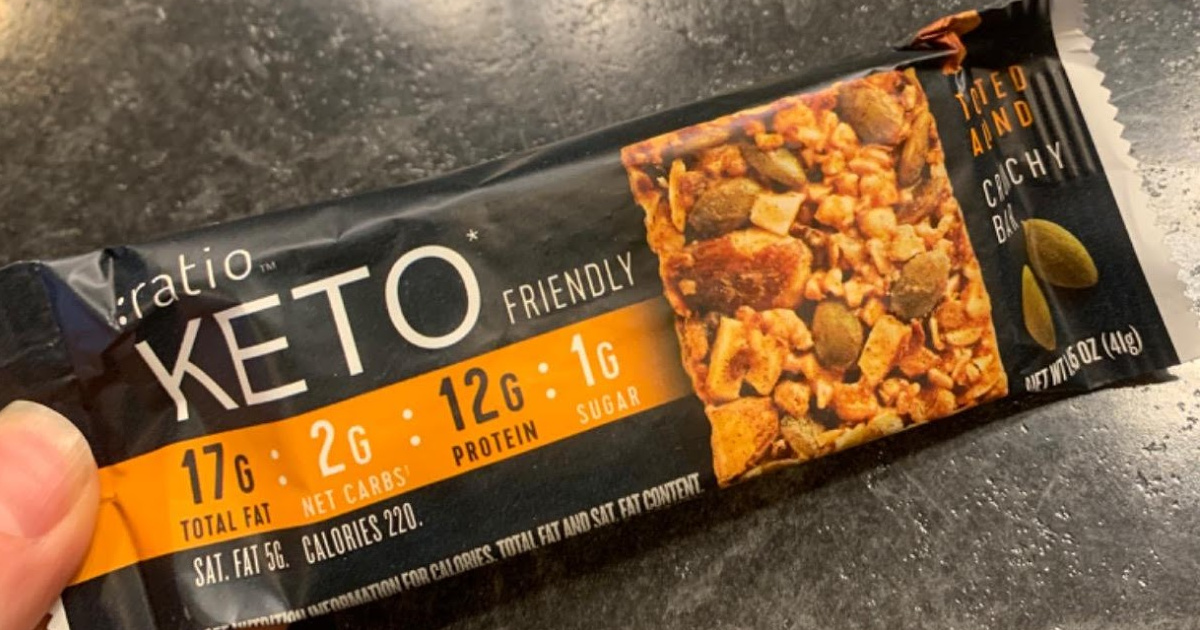 Hop on over to Amazon where you can order this Ratio KETO Friendly Protein Bars 12-Pack for just $19.43 shipped when you opt to Subscribe & Save and get an automatic 30% off at checkout. If you get the 15% off S&S discount, then you'll only pay $16.43 shipped!
These 12-packs are available in both lemon almond and toasted almond flavors.
Note that you must click through our links in order to get the automatic 30% off discount.
---
Check out this 5-star review from Amazon –
"I am bizarrely allergic to grains (even rice), so although I'm not 'keto', I end up eating a lot of keto things. Just by habit I don't eat a lot of sweet things, either, which is why I put this more in the 'dessert' or 'treat' category than the 'meal' category, but of course everyone is different with that. These are not super sweet, but the lemon part is sweet. It's not actually an icing of course, but the lemon and stevia I think are part of the 'glue' holding this together, and the flavor is reminiscent of a lemon icing to me.
It is a little bit crumbly as nut bars are, and some bars were broken when I received them."
---
Here's the Ratio KETO Friendly Protein Bars nutrition & ingredients label: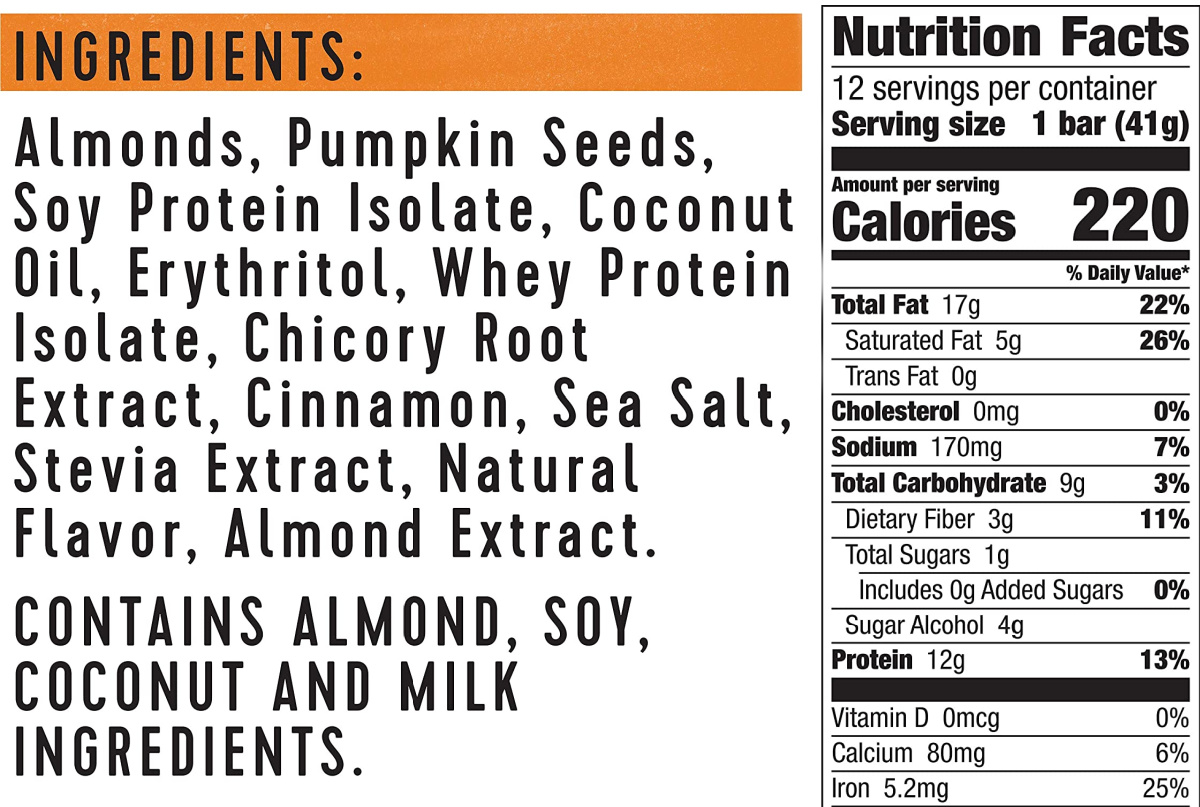 ---
Check out this recipe for homemade peanut butter and almond butter!