Would You Pay $24.99 For a Box of Keto Pop-Tarts?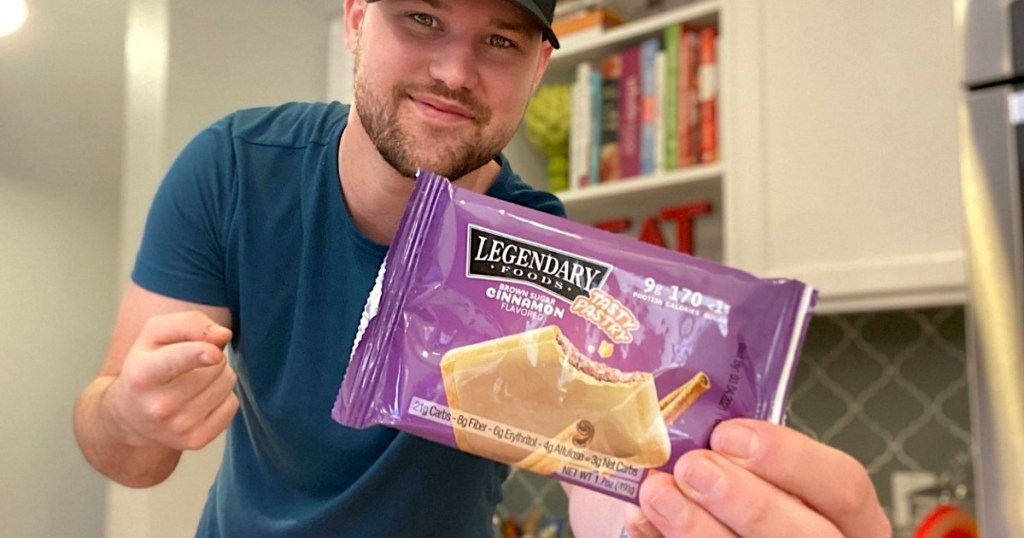 You can now buy keto-fied Pop-Tarts! 🙌

If you're tired of eating eggs for breakfast and want a yummy keto pastry, then we have just the thing for you, but keep in mind that it'll cost ya – $24.99 for a 10-count box to be exact (well, actually a bit less with our exclusive promo code listed at the bottom of this post).
Recently, we tried the new Legendary Foods Low-Carb Tasty Pastry –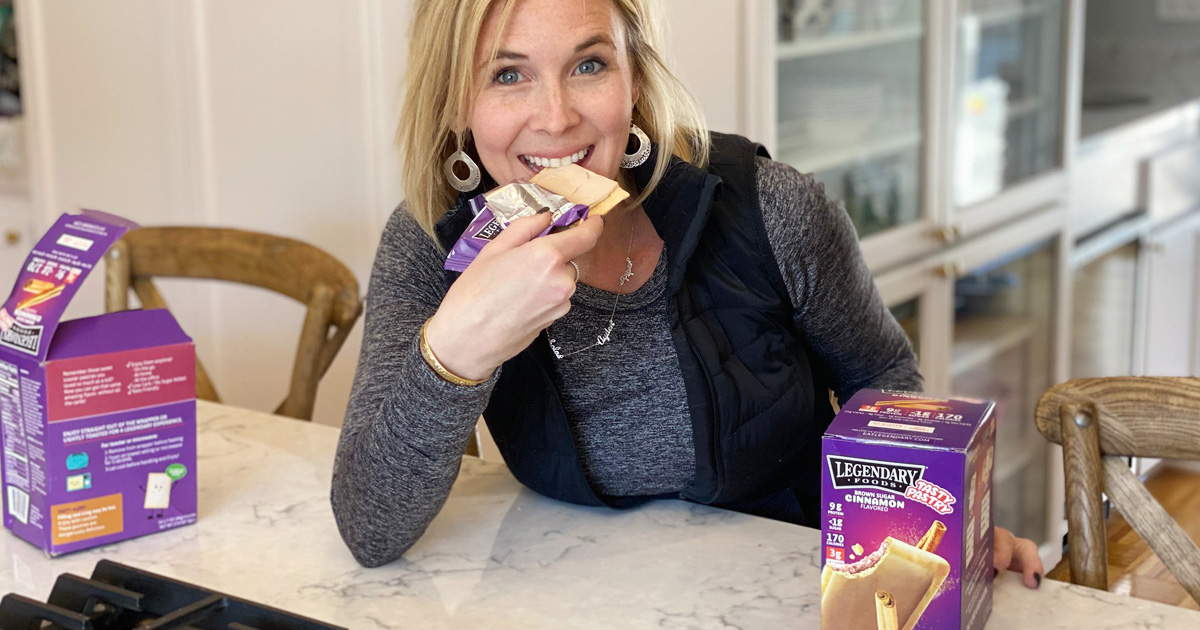 The Legendary Foods Tasty Pastry is available in two flavors – brown sugar and strawberry!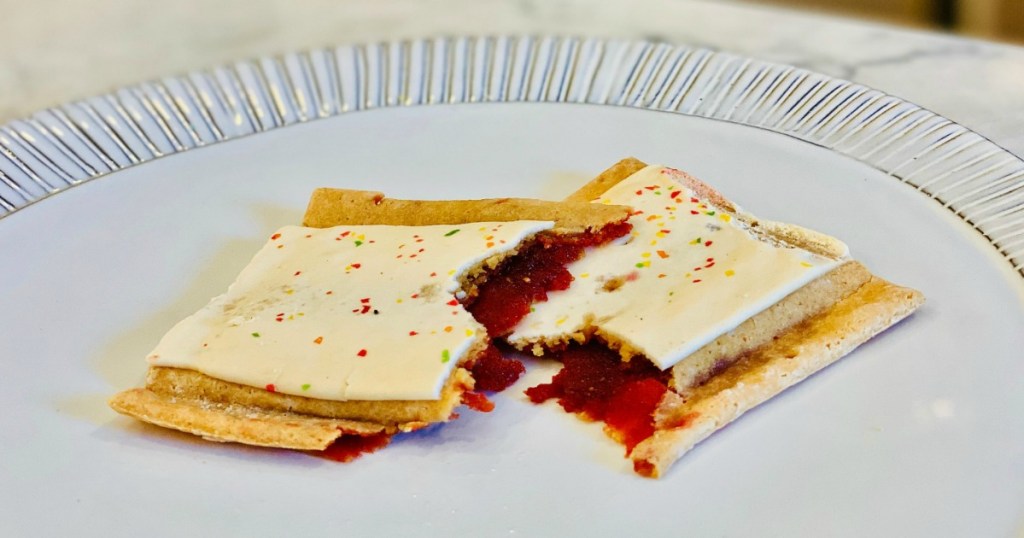 Say hello to this quick and easy breakfast or snack idea! 👋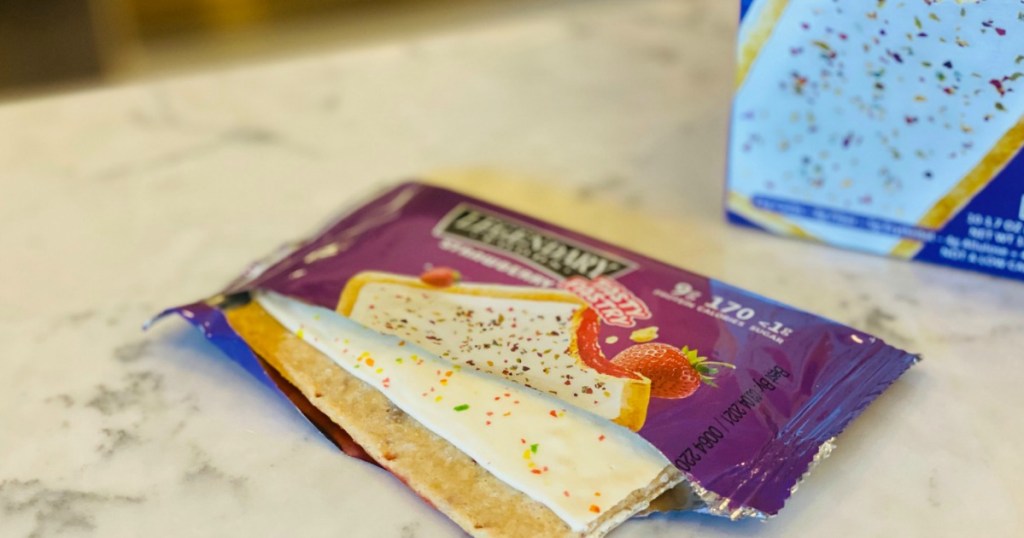 Nutrition: Serving Size 1 Pastry | 170 Calories | 13g Fat | 21g Total Carbs | 8g Dietary Fiber | 5g Erythritol | 4g Allulose | 4g Net Carbs | 9g Protein
---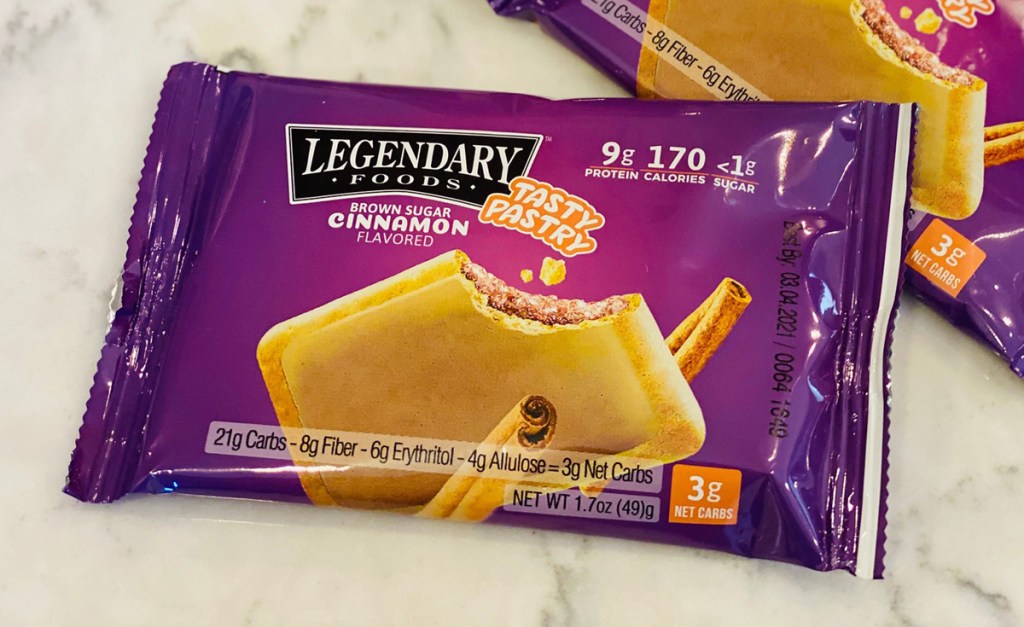 Tasty Pastry Brown Sugar Cinnamon
Nutrition: Serving Size 1 Pastry | 170 Calories | 13g Fat | 21g Total Carbs | 8g Dietary Fiber | 6g Erythritol | 4g Allulose | 3g Net Carbs | 9g Protein
---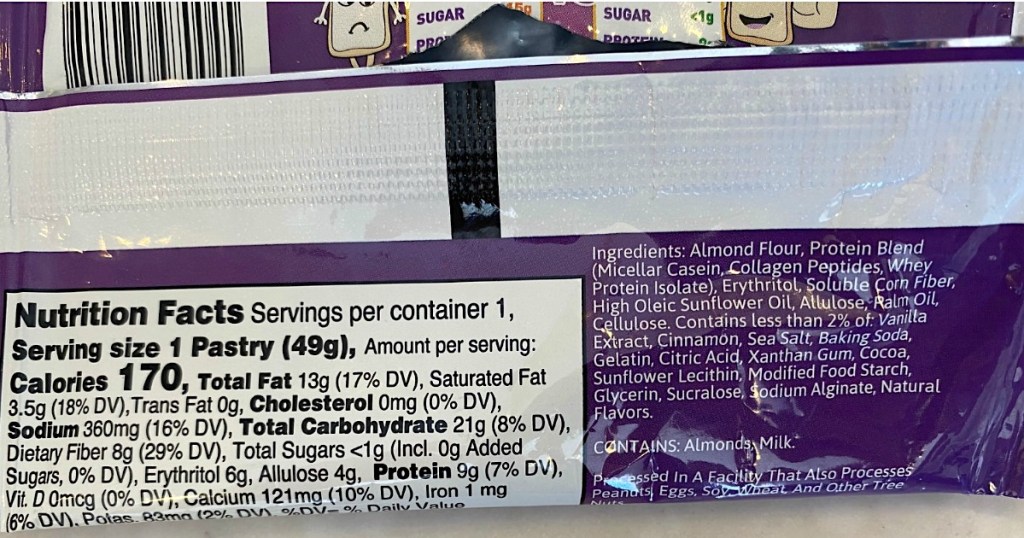 We realize that many consider these pastries to be dirty keto, so please keep that in mind when deciding if they are something you want to add to your meal or snack options.
---
Here's what Legendary Foods has to say about their Tasty Pastry products:
"You have no idea how complicated this was.
To make a product that you ate during your childhood without the very thing that they were made of – carbs and sugar. To keep all the wholesome feelings and delectable taste while eliminating the blood sugar spike and making our version out of real FOOD that supports your nutrition goals.
Crazy, we know.
But like you, we missed eating toaster pastries. And Saturday morning cartoons.
So we got to work in the kitchen. For years. Our first attempts were so disappointing we second guessed ourselves. It might not be possible. After all, it was like saying we wanted to make an igloo without snow or ice. Hell, toaster pastries ARE carbs and sugar.
But it's amazing what thousands of experiments, talking to experts and sticking doggedly to a burning vision can do.
We finally succeeded. Where once lay gobs of diabetes inducing carbohydrate and sugar now stood a chiseled form made of protein, fat and fiber.
And oh the taste.
Tasty Pastries have been back in our lives for months now. And now they can be in yours."
---
On the fence? Here's what Collin & Stetson think of Legendary Foods Tasty Pastry treats…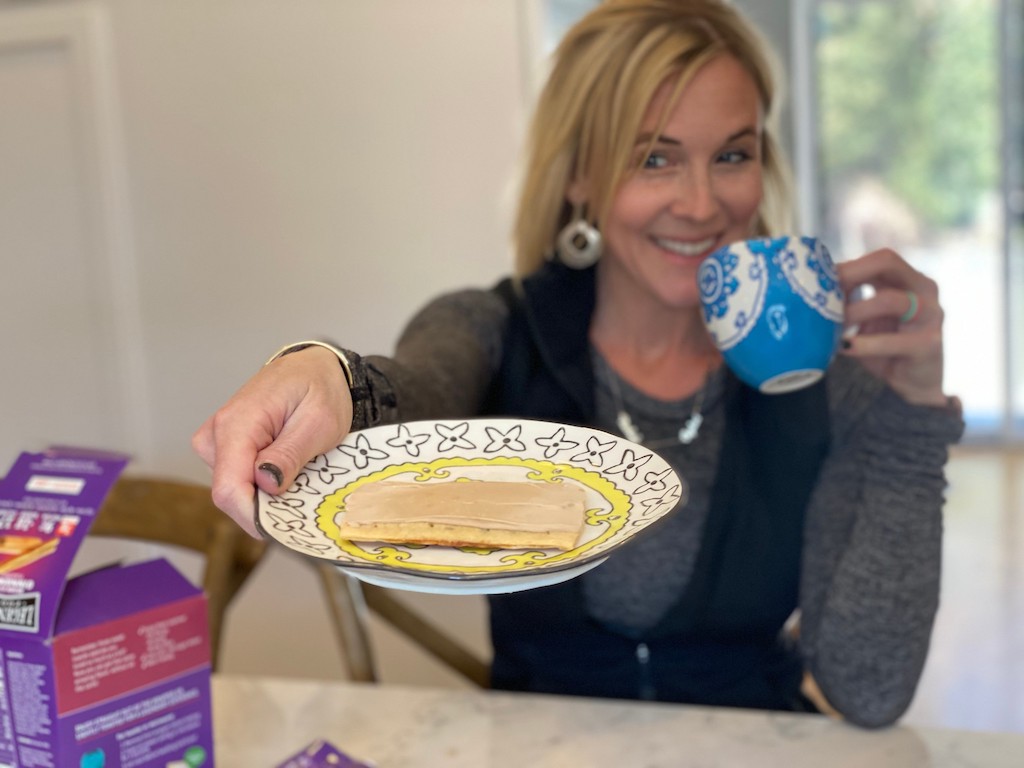 "Keto Pop-Tarts?! YES! This is such a fun treat to have on occasion. I thought these were good – however, keep in mind that they don't taste like a typical high-carb Pop-Tart, but they are still yummy for being so low in carbs. I think they taste the best when you put them in the microwave or toaster for a few seconds. My favorite flavor is the cinnamon!" 😋 – Collin
---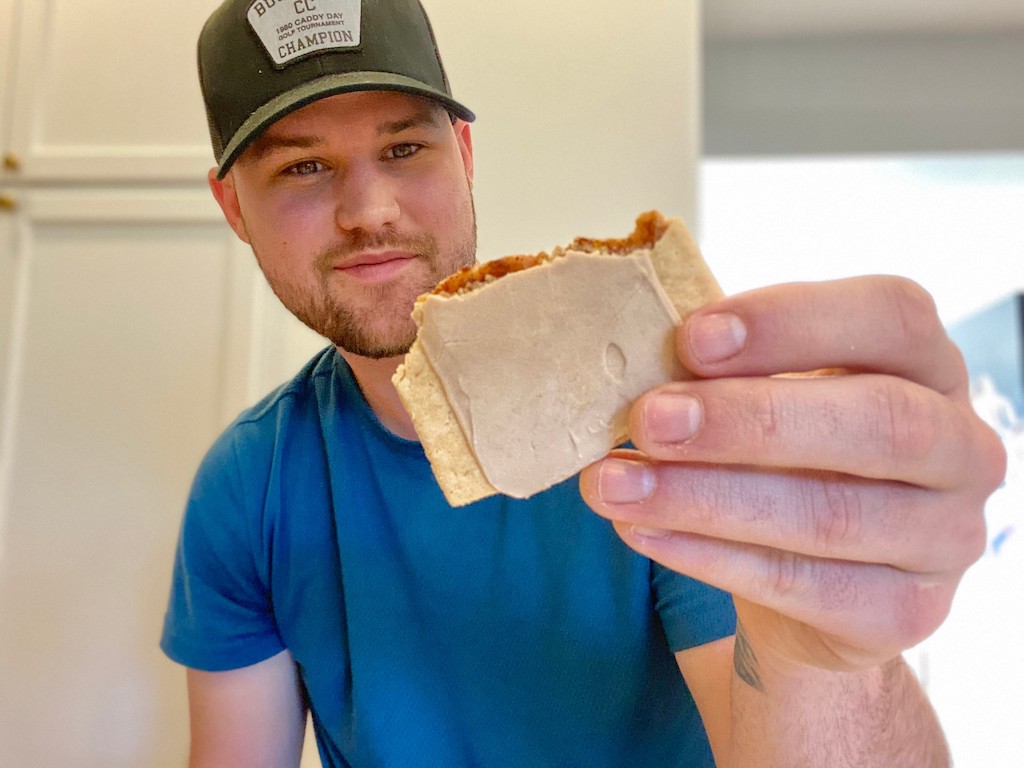 "If you're doing keto and have a sweet tooth, you'll want to give these pastries a try! Although you can definitely tell a difference between a regular Pop-Tart vs. the Legendary Foods Tasty Pastry, they still taste surprisingly good, especially for being a low carb item. I like that it isn't overbearing in sweetness and doesn't have a weird aftertaste like so many keto products do." – Stetson
---
Ready to try them for yourself?
We have an exclusive discount just for you! Head over to Legendary Foods and use promo code HIP2KETO at checkout to save an additional 10% off your purchase!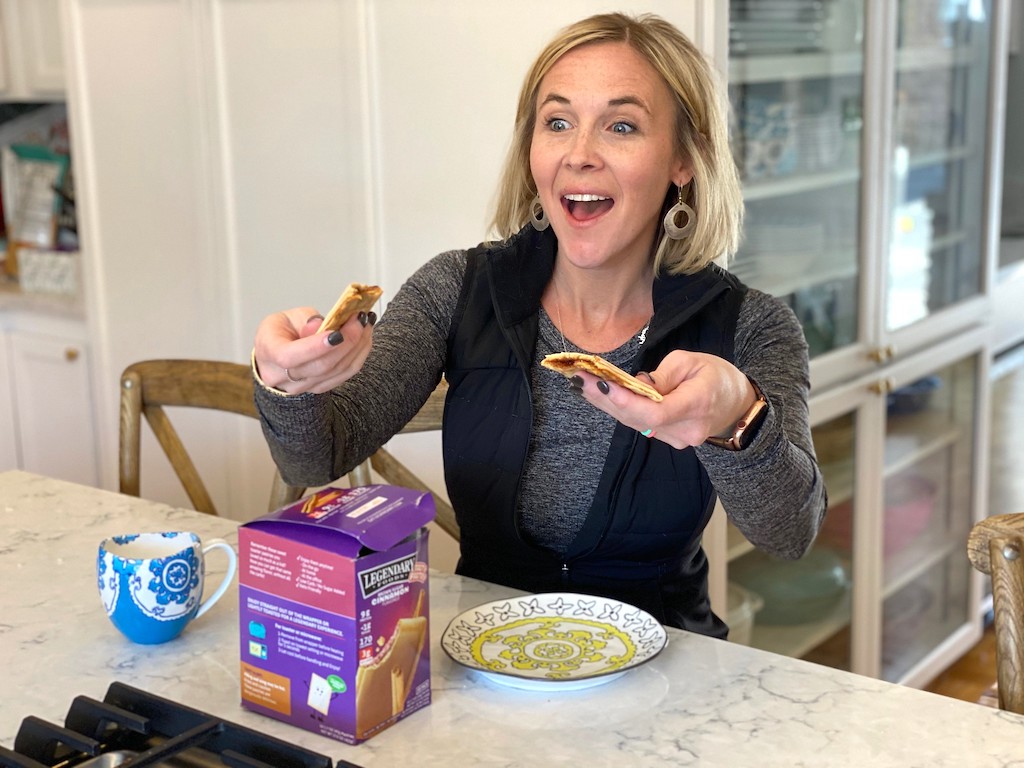 Tasty Pastry 10-Pack $24.99
Use promo code HIP2KETO (save 10%)
Final cost $22.50 for all 10 – $2.25 each!
---