This Simple Test Helped Me Understand My Body From the Inside Out (+ You Can Save 25%!)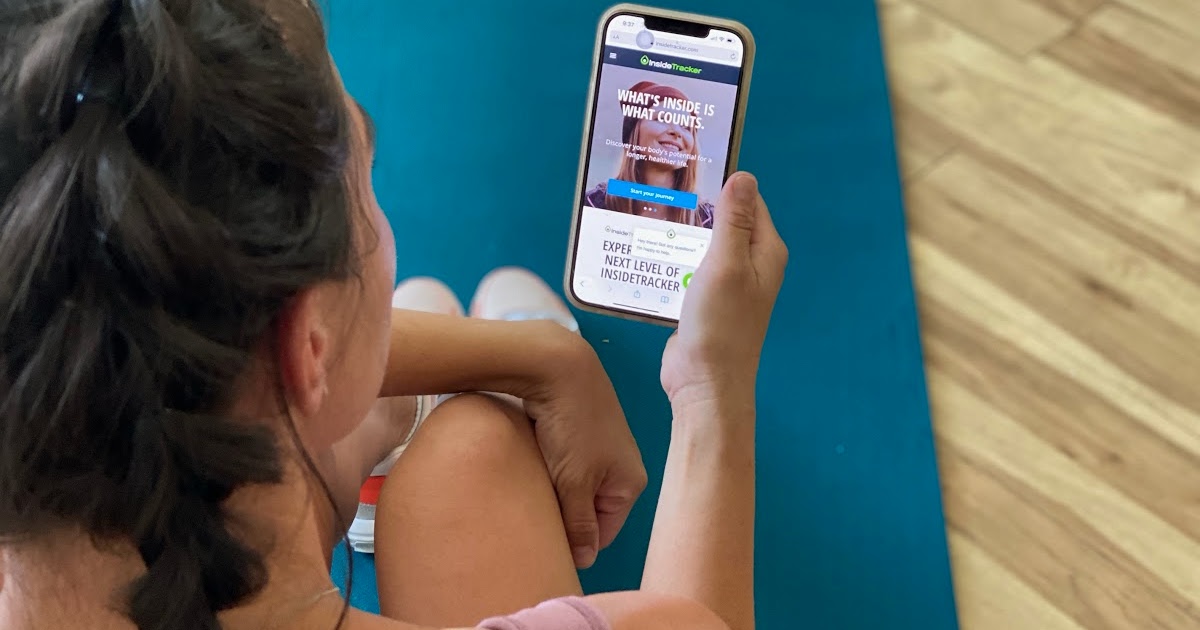 Now is the time to get to back on track with InsideTracker.
Have you ever had a health goal, but struggled to achieve it? Whether you've tried everything under the sun to lose those last 15 pounds or you suffer from poor sleep quality and can't figure out the reason why, InsideTracker exists so that you can get to the bottom of what's really going on with your body and start to take control.
---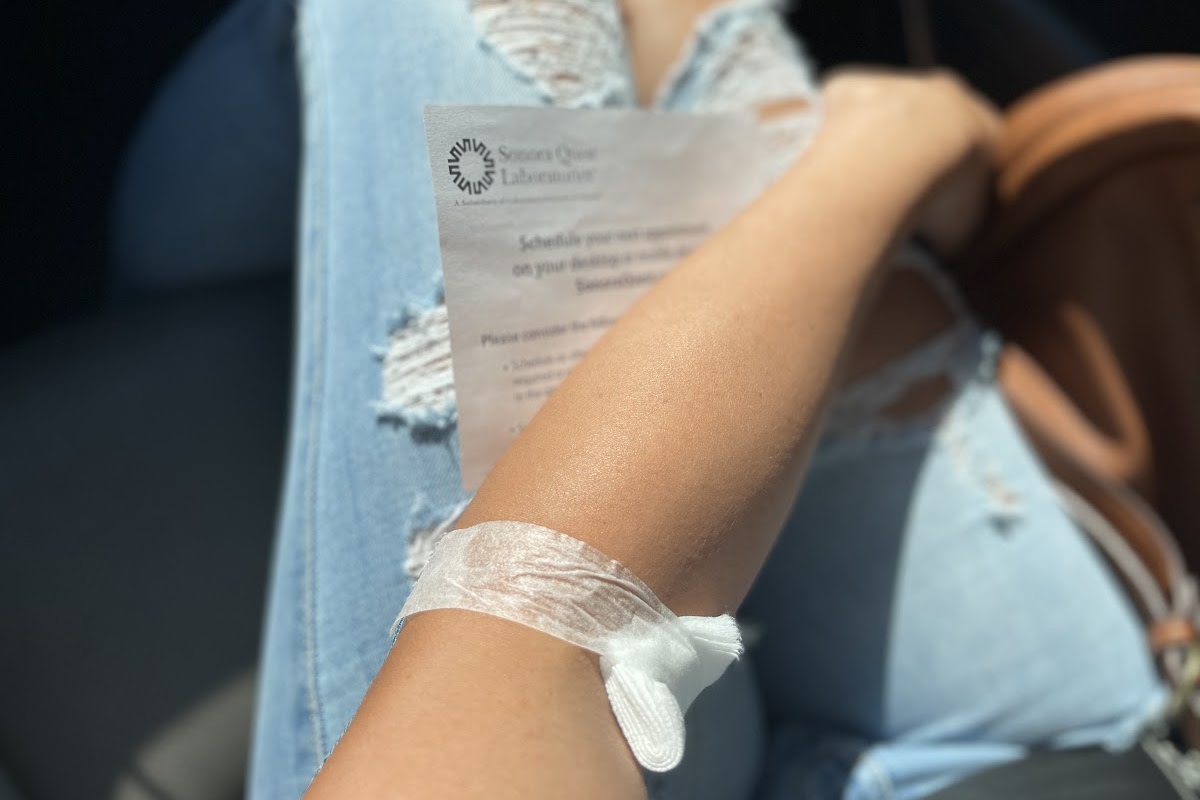 To be honest, I was skeptical about this approach to wellness and hesitant to subject myself to medical tests, as I wasn't sure they would provide me with tangible solutions, but I was quite mistaken and I'm so thankful I embarked upon my journey with InsideTracker.
Before I share more about my personal experience though, you should know a little more about what to expect with this unique process.
How does InsideTracker actually work?
With a customizable approach to optimal wellness, InsideTracker relies on real data through analysis of your DNA, blood, and everyday nutrition and lifestyle habits.
The process was SO EASY. Basically, all the effort it took from me was printing out a lab slip- that's it! The lab techs at my local clinic knew exactly what to do, no questions asked, and the results were projected in a way I could easily understand.
---
In addition to your detailed results, you'll also receive specific solutions and actionable steps to improve upon the areas that fall outside of the normal or optimal health range as well as how your results compare to other InsideTracker users.
I just love that Inside Tracker is so DOABLE, from their test to reading the results it makes you feel like it's something you really can do! Plus, it holds you accountable and allows you to set new goals once you've accomplished one.
Whether that goal is to lose weight, increase physical endurance, or just become a healthier version of yourself, InsideTracker's team of experienced and knowledgeable scientists can help you get there.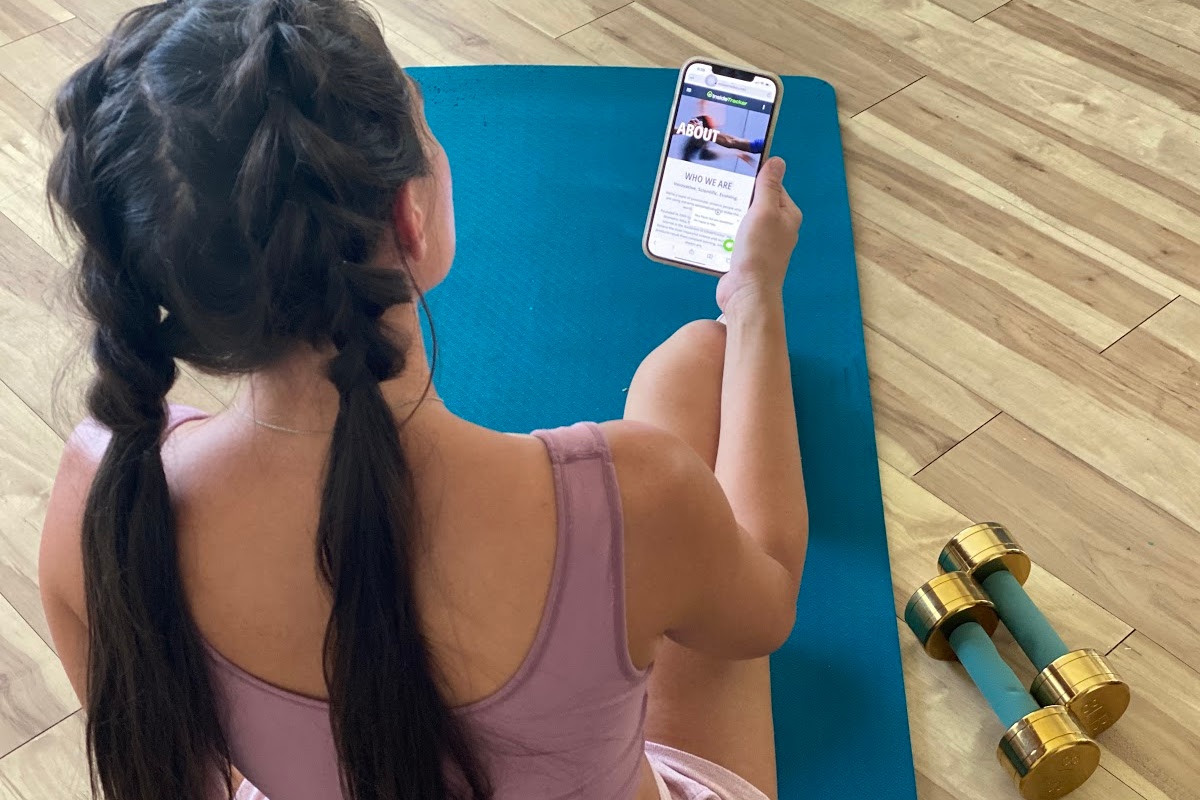 InsideTracker gave me the answers that I needed to make the right changes.
Prior to obtaining my InsideTracker results, I didn't expect there to be anything that would raise a red flag, but what I learned really empowered me to make impactful lifestyle and nutritional choices… and it makes me so happy I tried it! These results have seriously given me a different take on my way of living healthy and I will be keeping these results & setting new goals thanks to InsideTracker!
---
I also learned that my LDL and HDL cholesterol levels were a little off-kilter and there was definitely room for improvement! InsideTracker followed my results with a list of steps I could take to improve those lipid levels ASAP and keep them in the optimal range.
---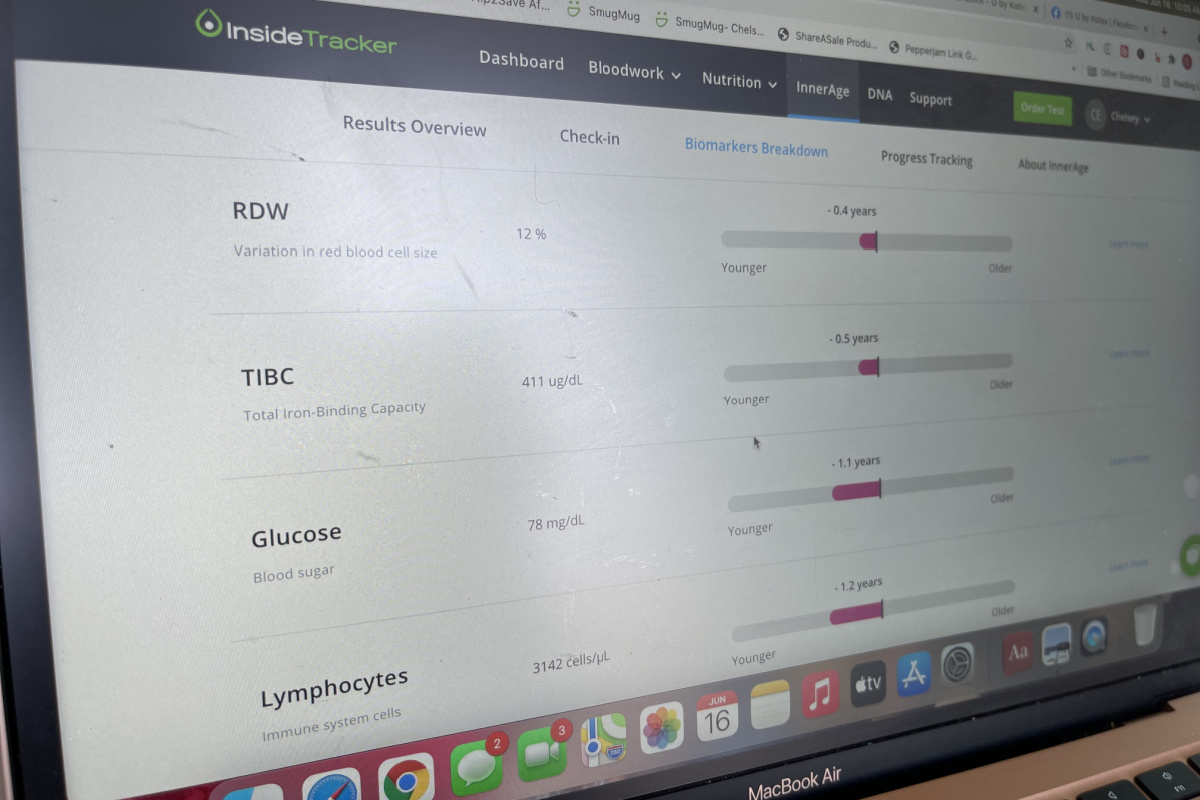 Another cool thing about InsideTracker is their InnerAge assessment that indicates your biological age vs. your actual chronological age, along with a list of specific biomarkers that contribute to this number and how you can lower it even more by improving upon certain biomarkers.
---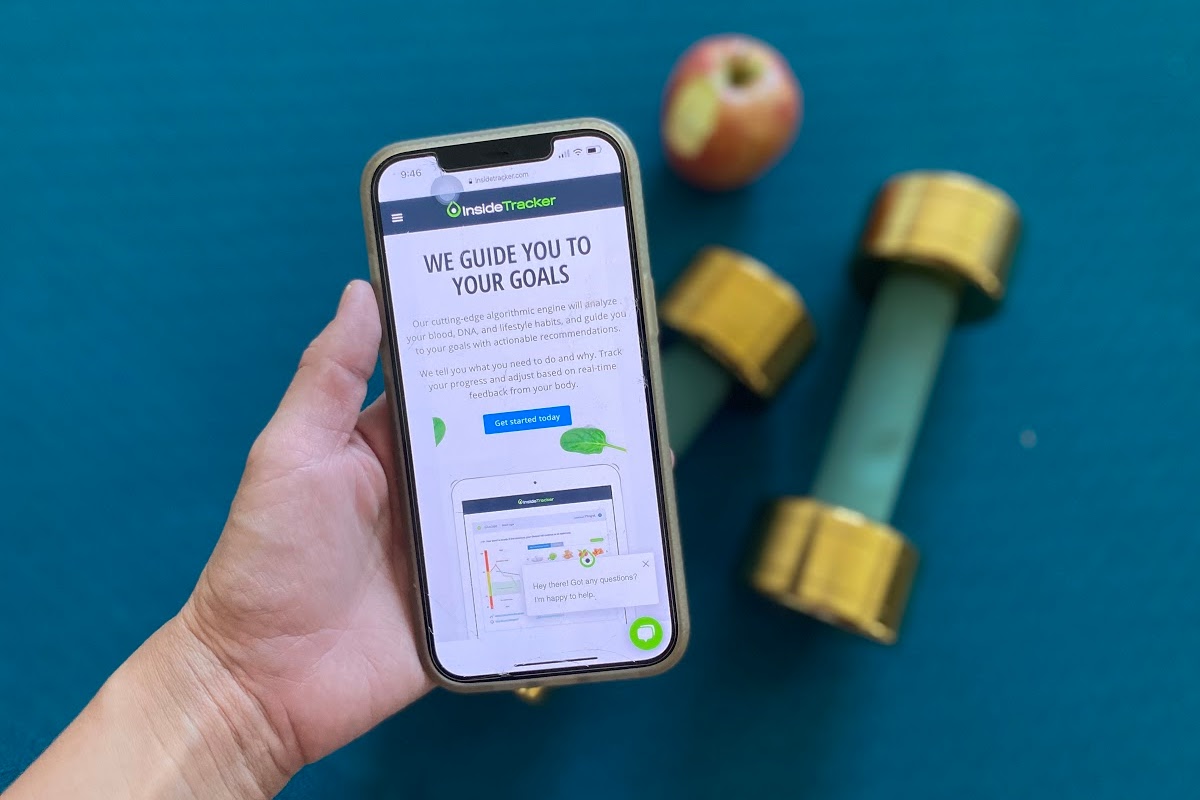 Everyone! Our bodies, DNA, and genetic predispositions all look so different and there's no one-size-fits-all health plan. That's what is so beautiful about InsideTracker. They help us not only understand our bodies better, but they give us in-depth and personalized solutions that cater to all of our unique differences. Now that's what I call special treatment! 💁‍♀️
As I mentioned, I didn't expect to gain very much from my InsideTracker experience, but what I learned was worth every penny and I'm so thankful for the knowledge I gained. For anyone who wants to take their health to the next level or like me, wants to confirm if they really are living healthy and provide realistic ways to improve their health, Inside Tracker is SO WORTH IT!
---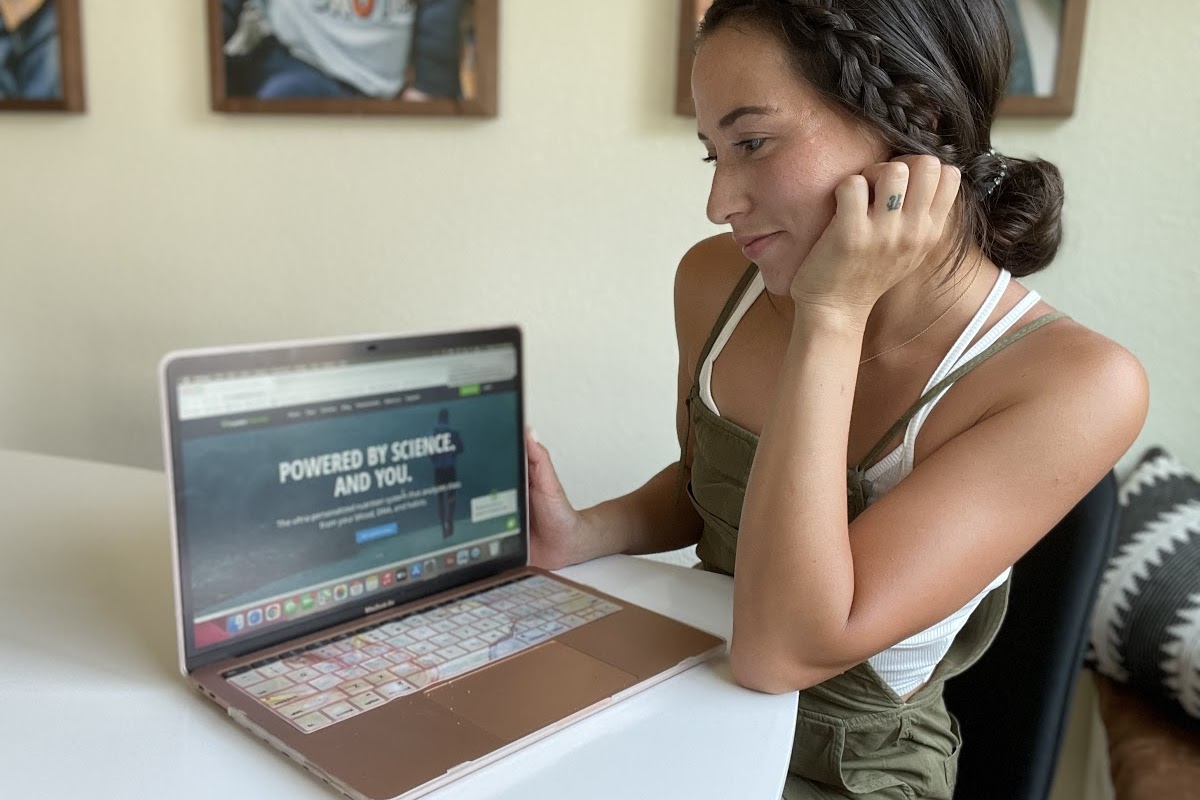 Want to save 25% on your InsideTracker kit? Check out these deals…
Purchase 1 InsideTracker DNA Kit $249
(Includes easy at-home DNA test kit, up to 261 genetic markers analyzed, & DNA report)
Use exclusive promo code INSIDETWENTYFIVE to save 25%
Final cost $186.75!
Purchase 1 InsideTracker InnerAge 2.0 Assessment $179
(Includes blood test, 14 total biomarkers (females), 18 total biomarkers (males))
Use exclusive promo code INSIDETWENTYFIVE to save 25%
Final cost $134.25!
Purchase 1 InsideTracker Ultimate Kit $589
(Includes blood test, 43 biomarkers, InnerAge upgrade, & DNA insights)
Use exclusive promo code INSIDETWENTYFIVE to save 25%
Final cost $441.75!
---
Looking to optimize your diet? Check out all our easy & healthy keto meal plans!