Our Fave Keto Cookies Now Come in 2 New Flavors (+ We've Got an Exclusive Promo Code!)
Calling all Keto Cookie Monsters! 🍪🙋🏻‍♀️
I'll admit it, while we have so many amazing snack recipes here on Hip2Keto, I'm often searching for yummy (and often sweet!)store-bought keto snacks that I can quickly grab to take with me on the go. That's where High Key Mini Keto Cookies save the day!
I'm not joking when I tell you that you absolutely would never guess that these HighKey cookies are keto. Even my super picky teenage son had no clue when I handed him a few!
Check out why we're loving these keto cookies, their new flavors, and our exclusive promo code for 15% off!
---
It's so hard to pick a favorite flavor!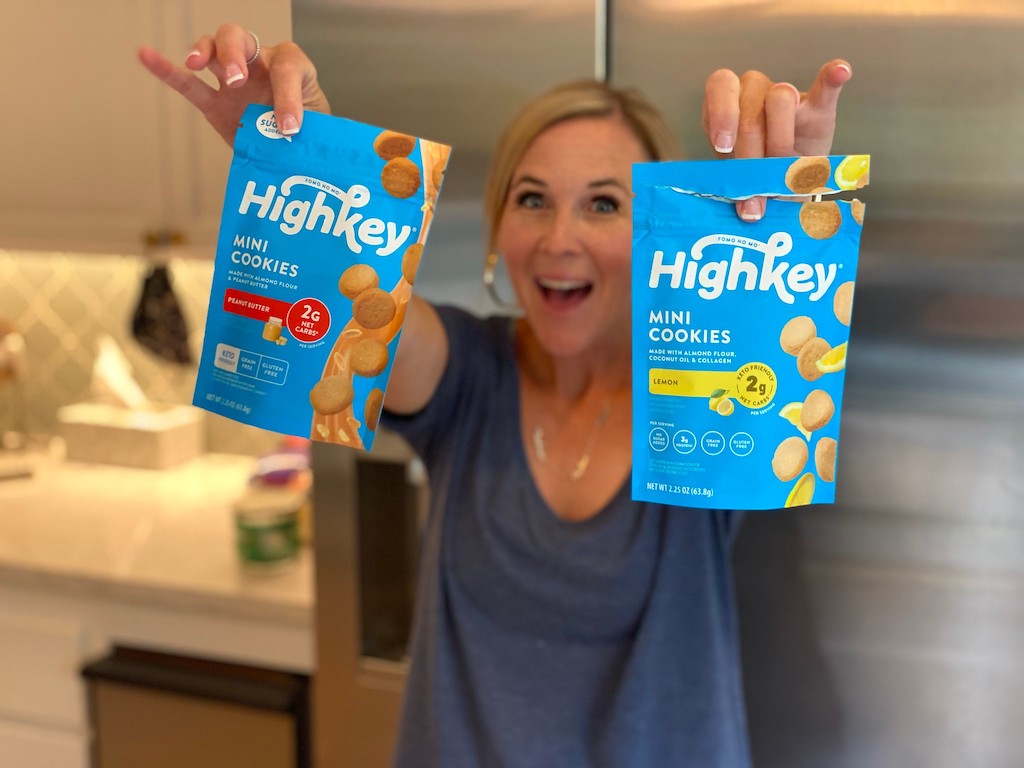 HighKey Mini Cookies are now available in five yummy flavors – Chocolate Chip, Double Chocolate Mini Brownie, Snickerdoodle, and the brand new Lemon and Peanut Butter flavors. They are certified gluten-free, grain-free, keto-certified, and have no added sugar!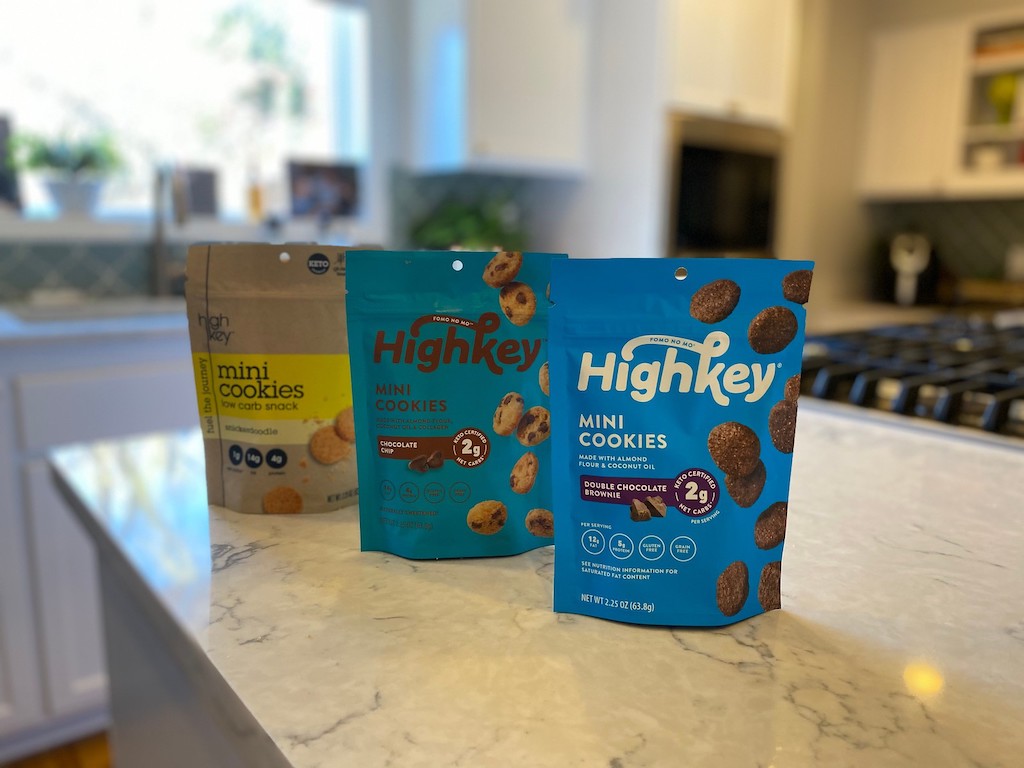 Grab some HighKey Mini Keto Cookies from the HighKey website or from Amazon. If ordering directly from HighKey, you can save 15% off your purchase of $25 or more when you use our exclusive promo code HIP2COOKIES at checkout!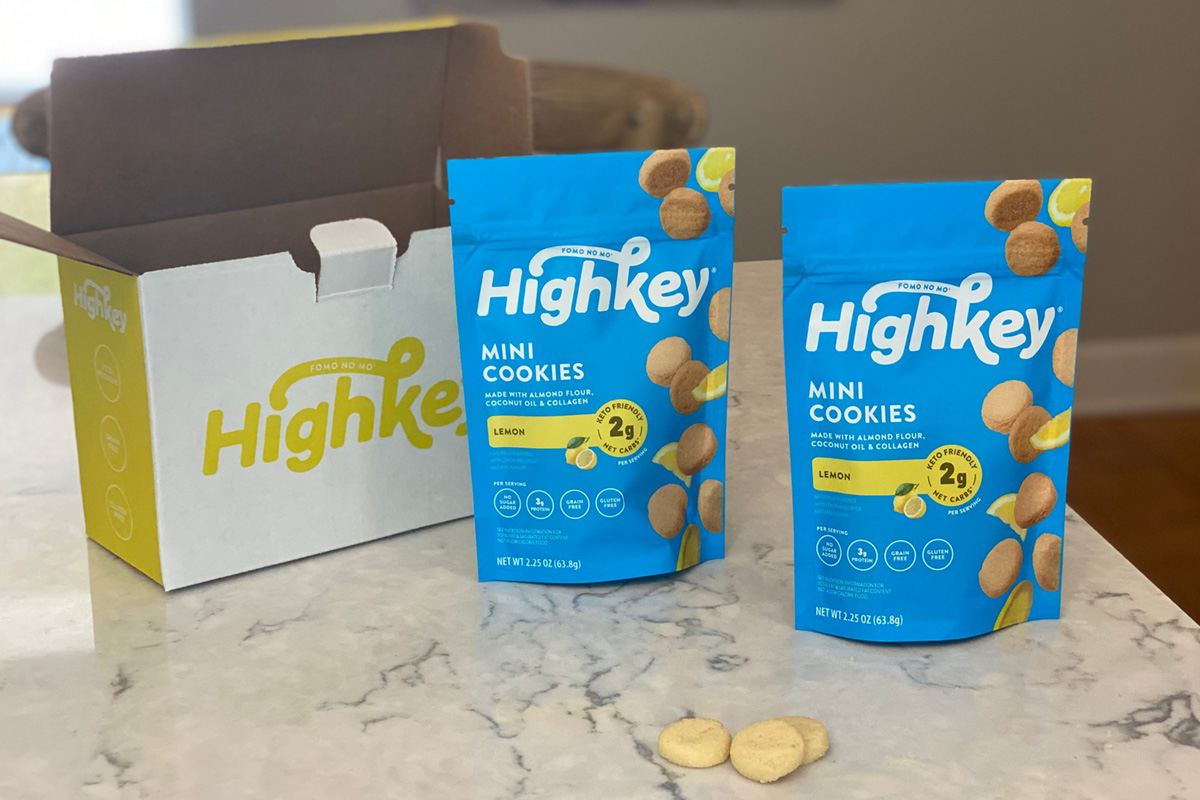 ---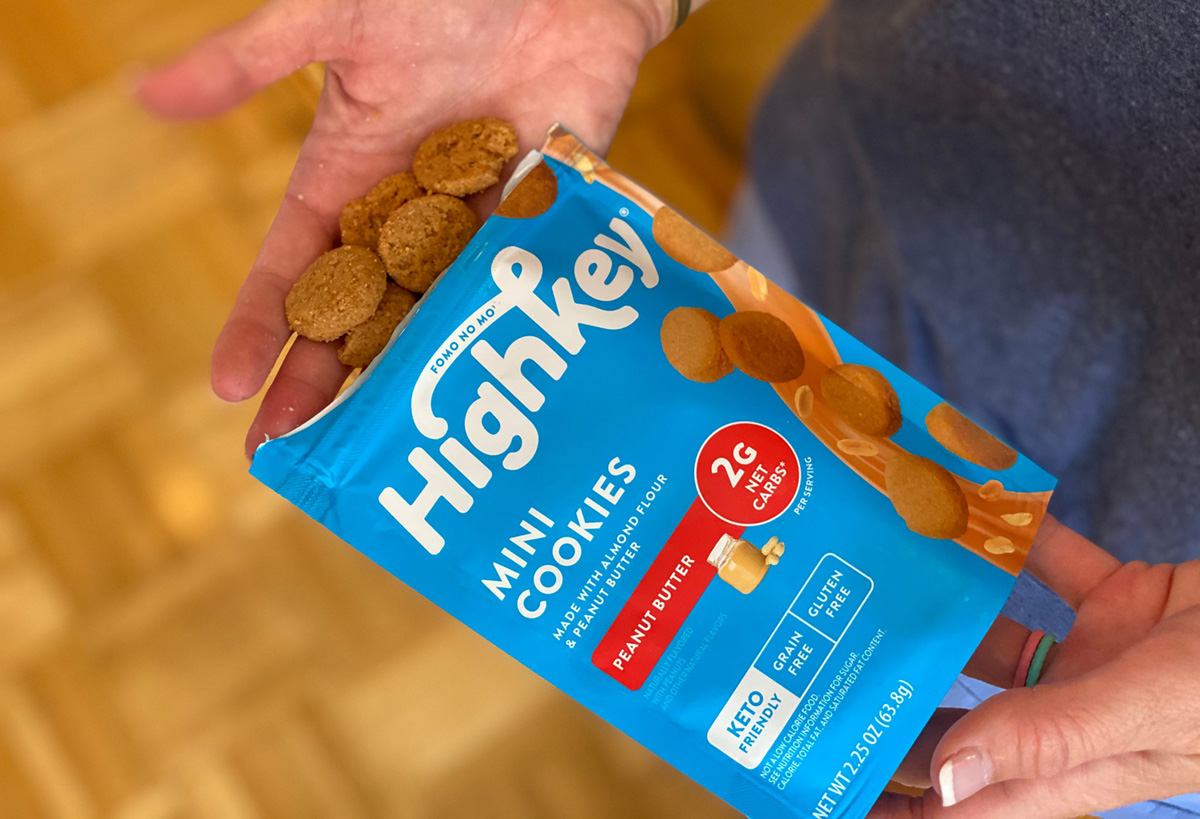 ---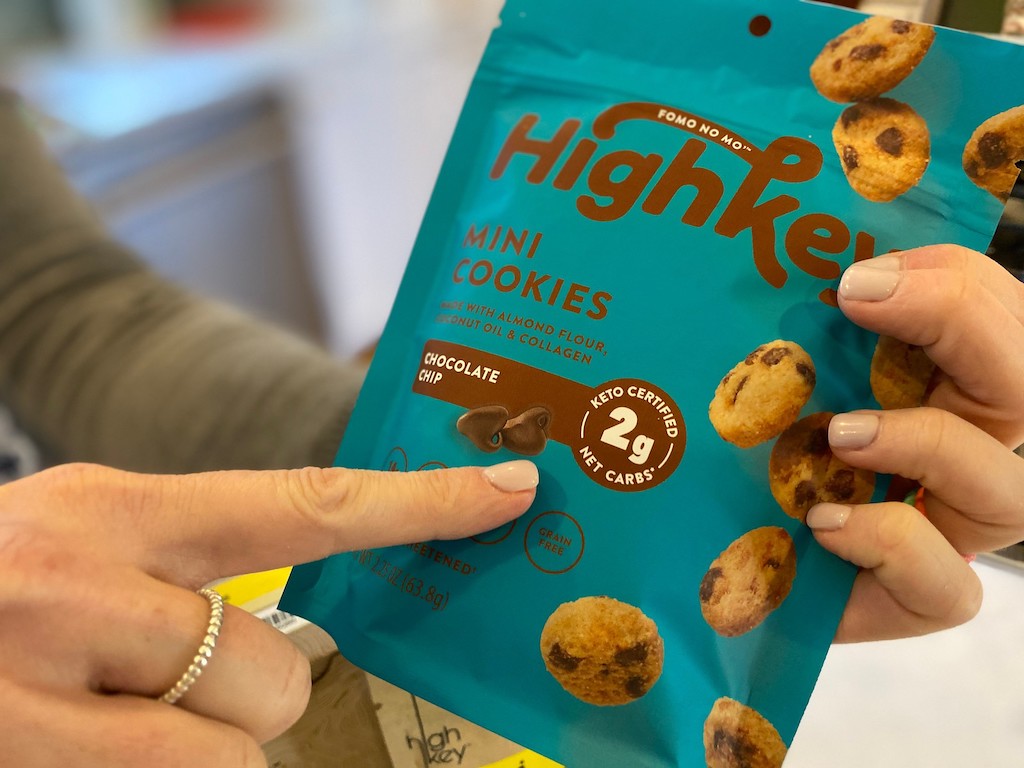 ---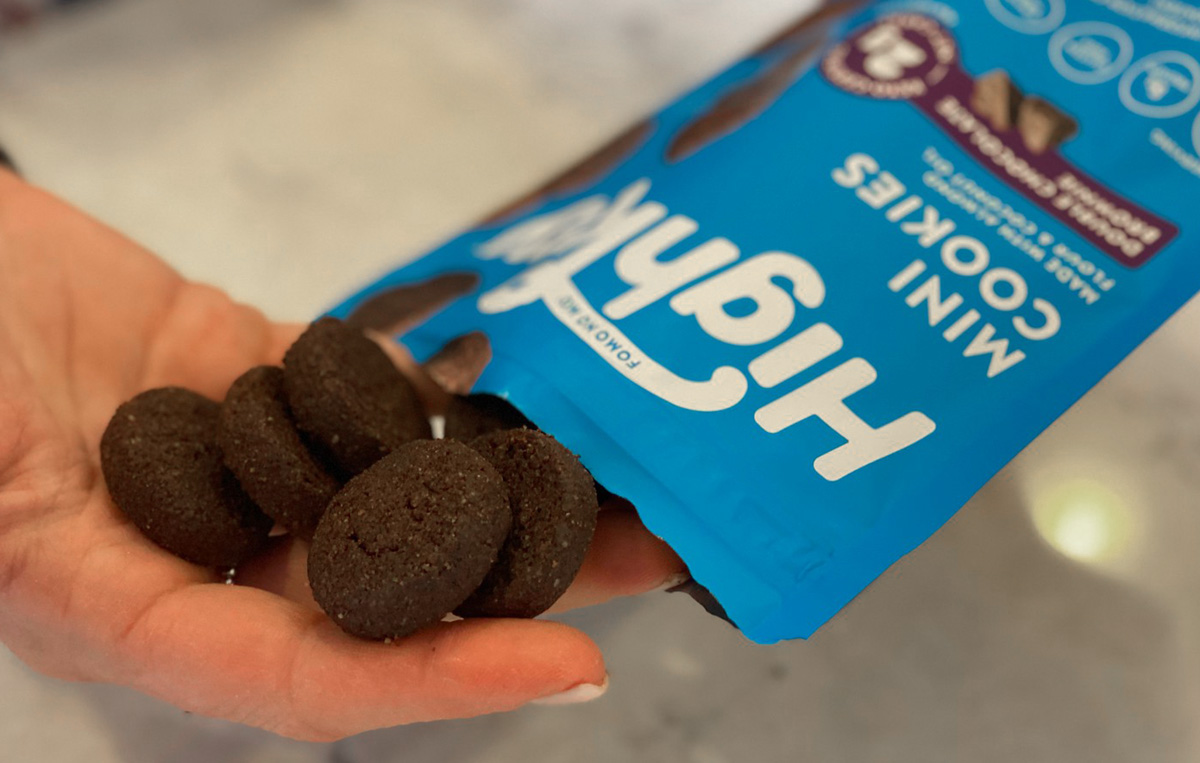 ---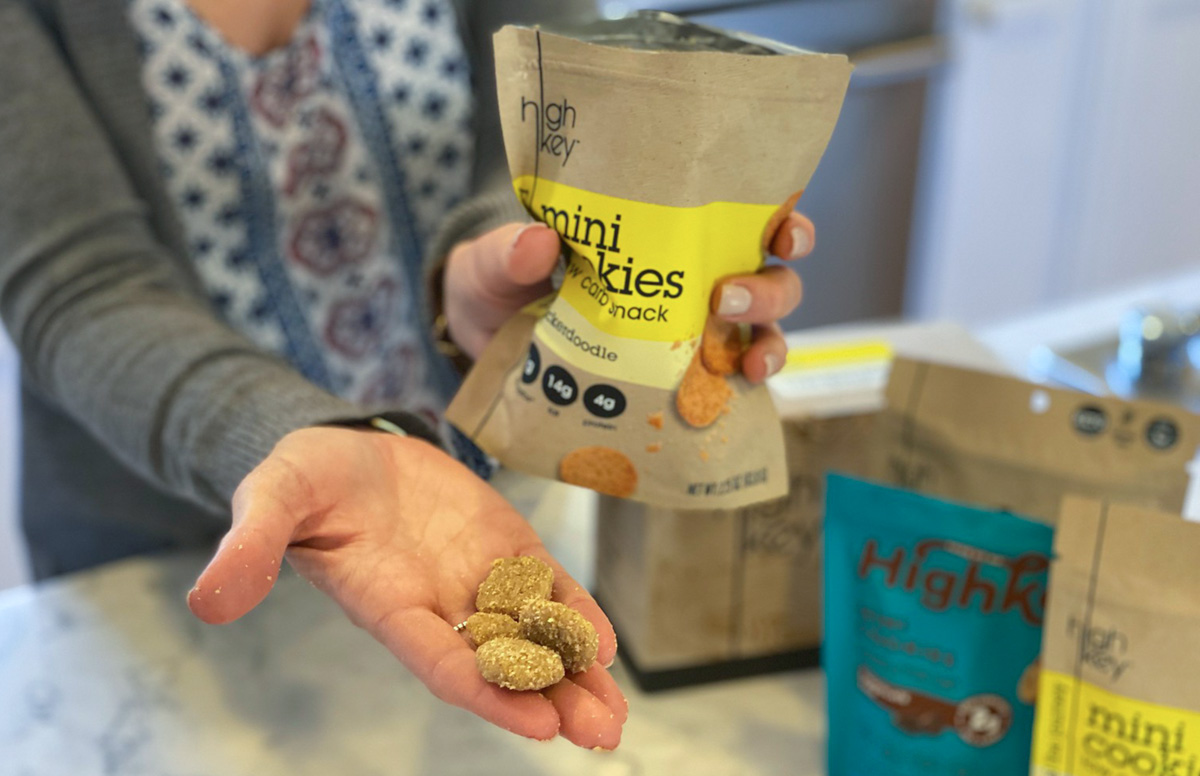 HighKey Snickerdoodle Mini Cookies
Serving Size 8 pieces | 150 Calories | 14g Fat | 9g Total Carbs | 2g Dietary Fiber | 1g Sugar | 6g Erythritol |b4g Protein | 1g Net Carbs
---
Check out this deal on our favorite High Key keto cookies…
---
On the fence? Here's why we are OBSESSED with HighKey Keto Cookies…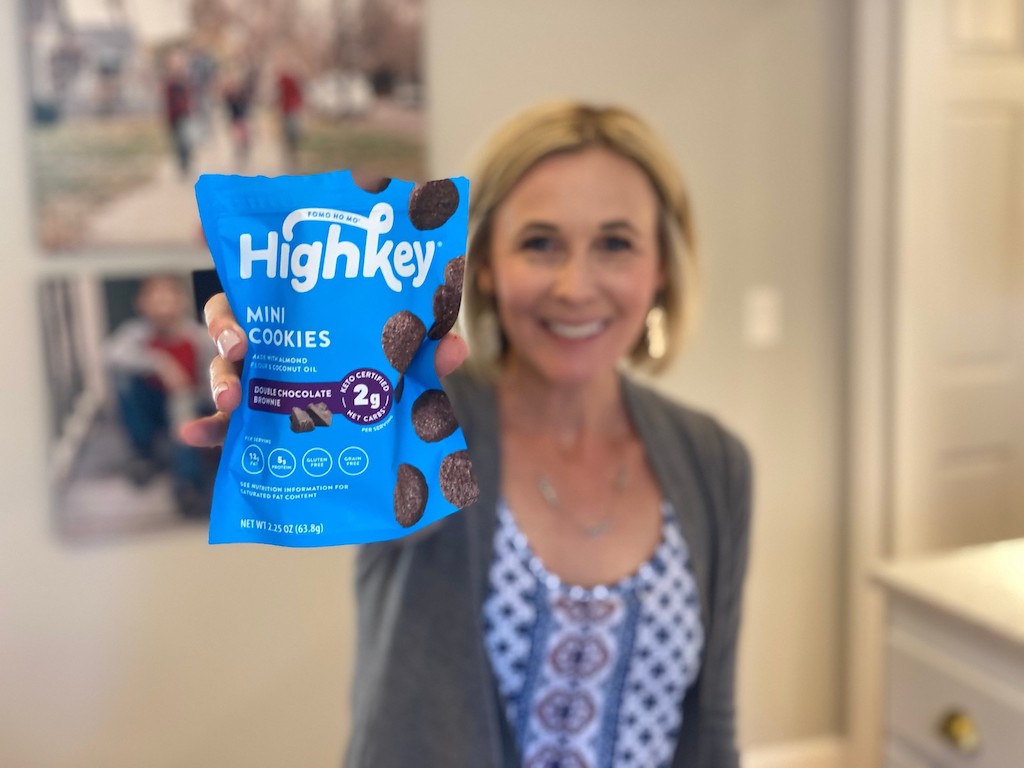 "These cookies legit taste like you are totally eating high-carb treats filled with lots of sugar. You could totally trick people with these and they wouldn't even know they are keto – they're that good. If you're like me and don't always feel like making homemade keto desserts, then you need these in the pantry. They definitely help too when it's that wonderful time of the month and all I want is chocolate, mountains of buttercream frosting, and cookies galore." – Collin
---
"Dare I say these cookies are life-changing for those of us on keto? I just can't get over how good they are, they are almost sinful! I actually had to take the box to my car because I didn't trust myself around them. I might have cried a little when I was down to my last bag. This isn't a sponsored post, I just seriously love these cookies and can't get enough!
PS – my favorite flavor is the chocolate chip!" – Angela
---
Who says you can't have amazing cookies on Keto? These mini cookies are heaven and remind me of the Famous Amos Cookies that I love so much! Even my 15-year-old non-keto teen agrees! – Jennifer
---
Still hungry? Check out the 10 best keto snacks to buy!