Anjou 100% Pure MCT Oil – Great for Adding to ANY Food or Beverage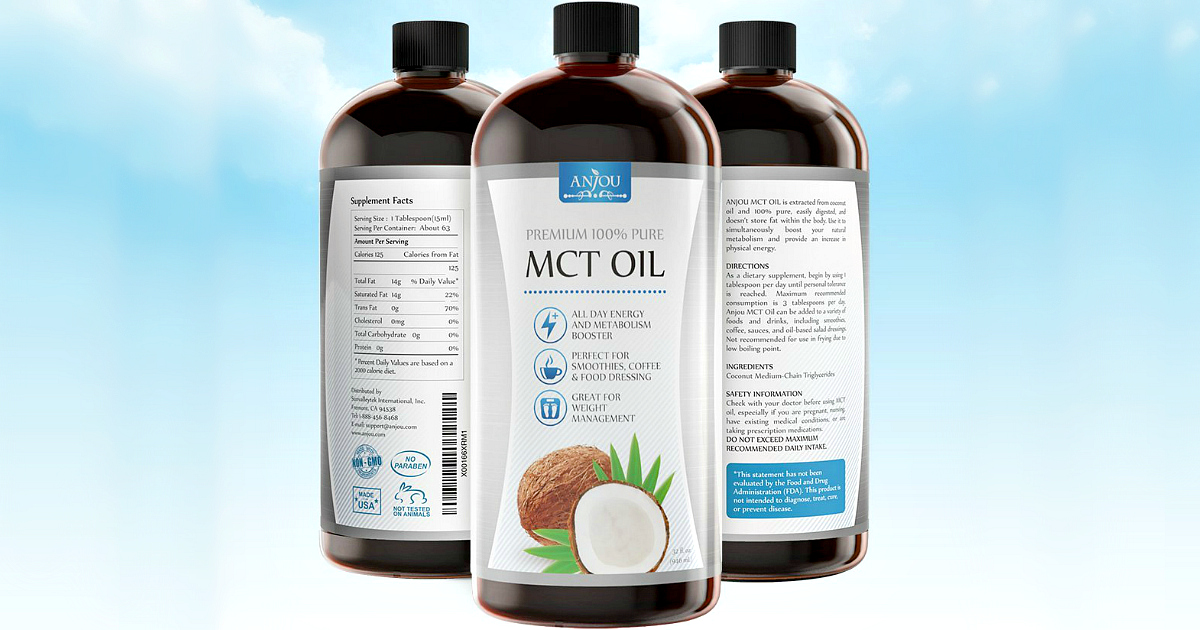 Get your healthy fats with MCT Oil!
Derived from non-GMO coconuts, Anjou Premium 100% Pure MCT oil is great for Keto diets. MCT (Medium Chain Triglycerides) contains "healthy fats" that may help your body achieve Ketosis while supporting energy and mental focus.
---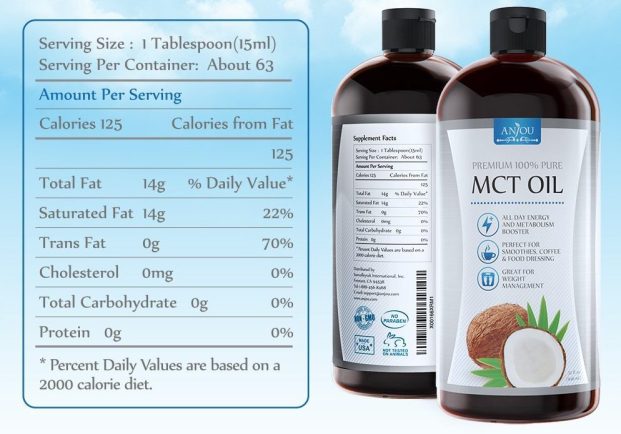 What are some benefits of MCT Oil?
MCT provides fast, sustained energy without any fillers or carbs.
Anjou MCT oil is processed by the liver and quickly absorbed, so it adds quick fuel to workouts.
Because MCT oil is fat, you should feel full longer, which helps to control hunger.
MCT is like rocket fuel for your brain, so you can think more clearly and stay sharp.
---
To use MCT oil (it's flavorless and colorless), just substitute cooking oil or any homemade dressing with Anjou MCT oil. You can even stir MCT oil into coffee, water, smoothies, sprinkle it on eggs or salads and soups, use it in recipes, you name it! You can even sip it right from the spoon.
---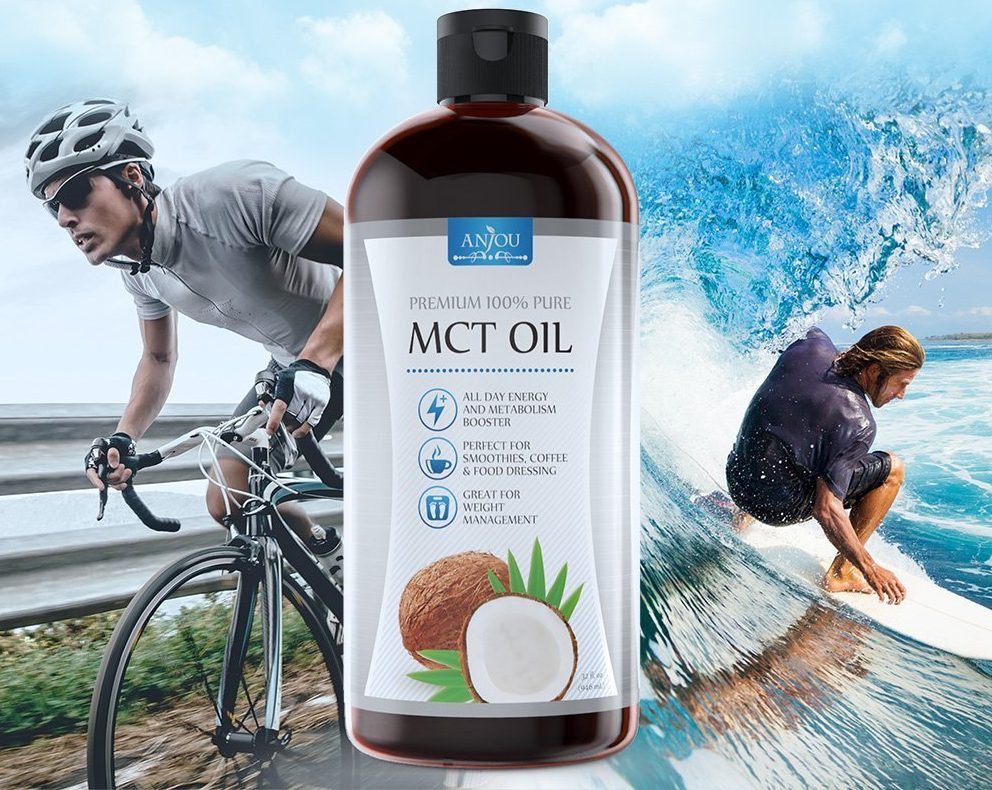 Wanna try MCT oil?
Head to Amazon.com to score a 32oz bottle of Anjou MCT Oil Bottle for under $20!
Get free shipping on a $25 order OR snag free 2-day shipping on ANY size order with Amazon Prime (you can sign up for a FREE 30-day trial here). OR, choose free no-rush shipping and get a $5 credit for Prime Pantry OR a $1 credit for eBooks & more – may vary by user.