Top 6 Best Intermittent Fasting Apps for Keto
Looking for an intermittent fasting app? Try these!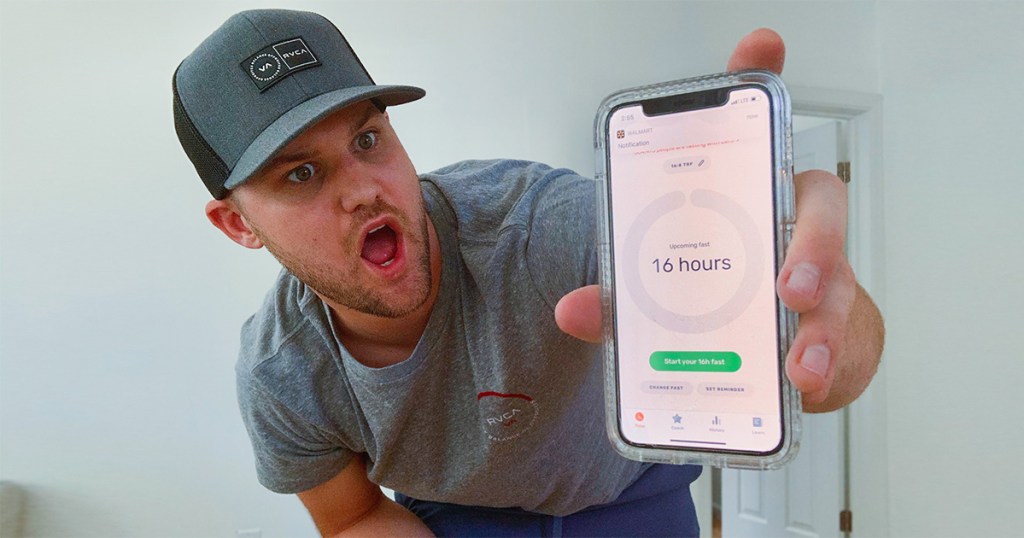 Intermittent fasting shouldn't be complicated. Get help from one of these highly-rated apps!
Intermittent fasting (IF) is a simple, research-backed method of eating that restricts your eating to a limited window of time during the day. Eating in this manner gives your body a break from digesting food, thereby improving your health, supporting optimal brain function, and accelerating your progress toward reaching your weight loss and fitness goals.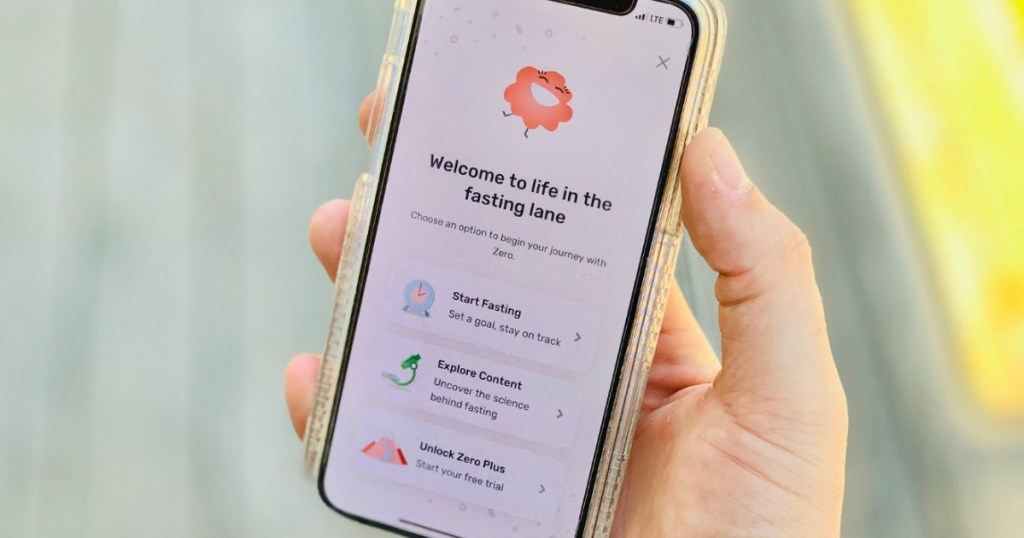 While there are lots of different intermittent fasting plans to choose from, each one does require your commitment to a consistent eating schedule.
Thankfully, there are lots of apps to help you keep track of your feeding and fasting windows, no matter which IF plan you choose. Best of all, they're all FREE and available for both Apple and Android devices!
Here are 6 of the BEST intermittent fasting apps: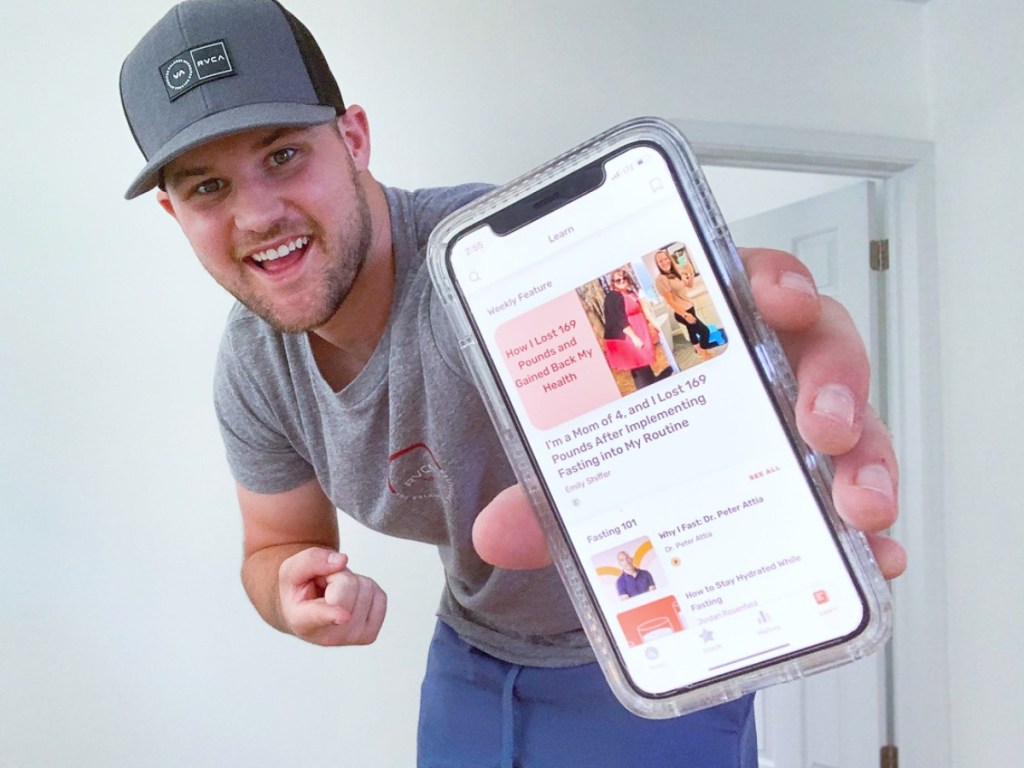 1. Zero is the world's most popular intermittent fasting app, and we love it too!
Zero is an app that can be customized to track your fasting times, so it will work no matter which type of IF plan you're following. You can choose from several pre-set fasting windows or create your own schedule lasting up to seven days.
The Zero interface is simple, intuitive, and easy to navigate. The free version comes with some impressive features like a goal timer, personalized statistics with the option to sync with Apple Health, a journal to help you track trends and make adjustments over time, and a curated content library. We love Zero's dashboard for keeping all of this info right at your fingertips!
---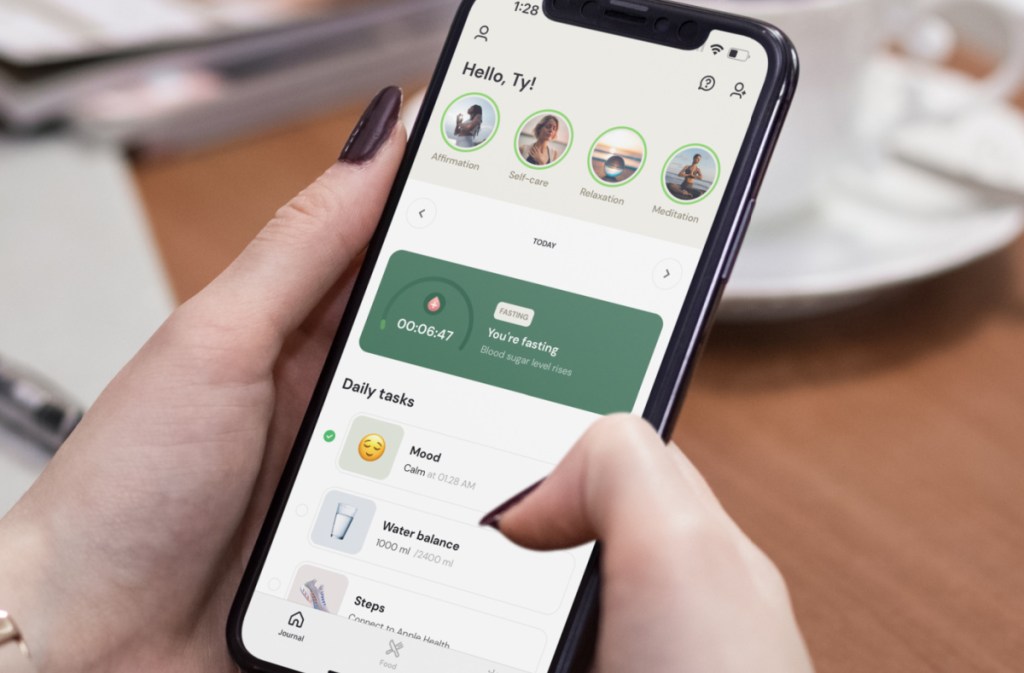 2. Use the Lasta app to choose a diet and fasting regimen that fits your needs.
Both beginners and seasoned intermittent fasters can find value in using Lasta. This savvy app is a multi-purpose tool that not only tracks your fasting progress but offers a plethora of other resources too. The app is available for both iPhone and Android devices and it has a support team that is available 24 hours a day!
Once you download the app, you can customize your settings to reflect a fasting cycle that works for you. Choose between a 5:2, 16:8, or even an alternate-day fasting schedule. We've found that some fasting apps only come with the bare minimum, but Lasta allows users to track their weight loss, calories, water intake, steps, mood, and more. The app also comes with a helpful resource library so you can learn more about fasting and wellness.
What really makes Lasta stand out from the rest of the fasting apps is the recipes. The app has meal ideas for everyone whether you eat keto, vegetarian, vegan, paleo, gluten-free, or a balanced diet. Customize your settings to reflect how often you'd like to eat and the types of food you enjoy. In response, the app will populate recipe suggestions for you each day!
To access these meal ideas, customers do need to pay for a subscription. The cost for a Lasta premium subscription is $59.99 per year which comes to about $4.99 per month. The company also offers 3-month subscriptions for $39.99 and 1-month subscriptions for $19.99. If you do decide to give Lasta a try, it's important to note that you cannot edit your "start fast" time so make sure to be careful to press the timer when you're ready to begin — Lasta will send you a notification when it's time!
---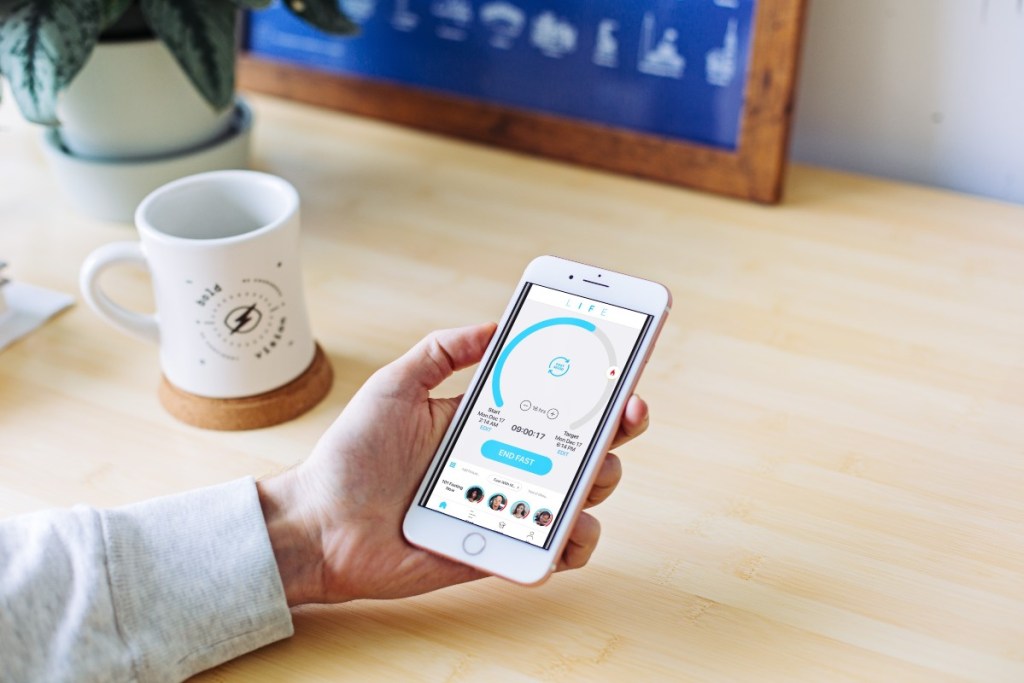 3. The LIFE Fasting Tracker can help you track your fasting and how long you've been in ketosis!
The LIFE Fasting Tracker is a simple, social IF tracker that works for any schedule since it allows you to set the start time, end time, and goals for the length of your fasting periods. It comes with a built-in learning library with research-based articles and tips for intermittent fasters with all levels of experience.
This app integrates with Apple's HealthKit to automatically import weight, ketones, and other data from your Health app. It can also import data from Fitbit, Garmin, Oura Ring, the BIOSENSE breath ketone meter, and other devices.
We love this app for pairing with keto, because it can help you track how long you've likely been in ketosis too. Plus, you can connect with friends who also use LIFE Fasting Tracker to fast together and help keep each other motivated.
---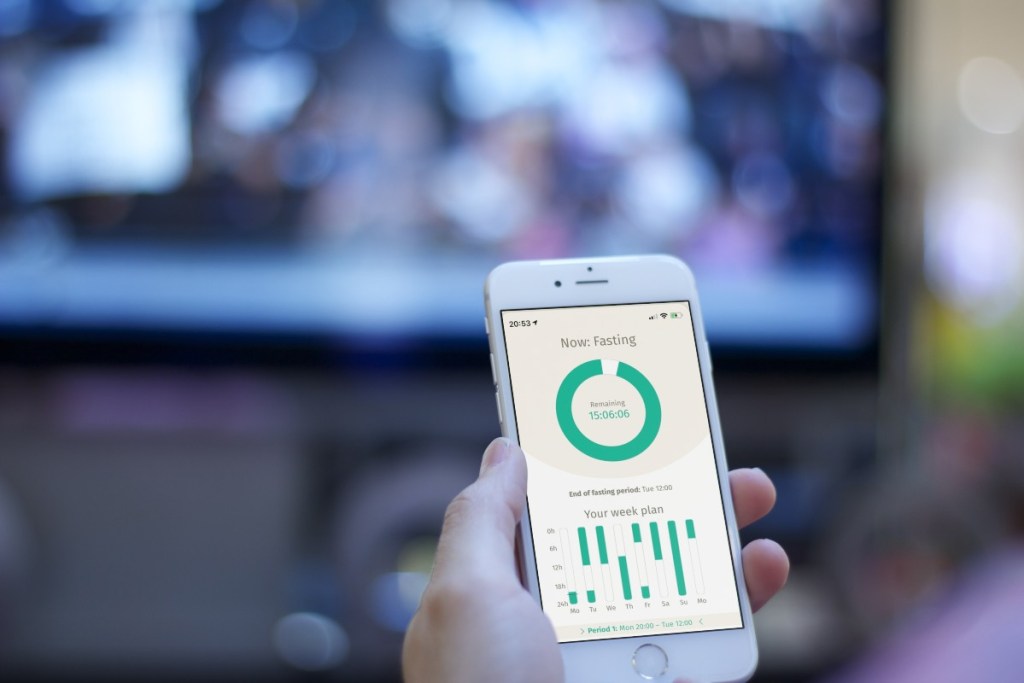 4. If you need a little extra support, BodyFast may be a great app choice.
The free version of BodyFast gives you 10+ different IF plans to choose from. In addition to other trackers that help you keep track of your weight, body measurements, water intake, etc., we love that even the free version has no advertisements!
If you're committed to IF but find that you need a little extra support, you can add on the personal coaching feature for as little as $1.35 per week. Each week, you'll receive a new individualized plan from your coach based on your goals, your progress, and any preexisting health conditions. Coaching includes both fasting and meal planning tips, and has been shown to help users lose weight up to 30% faster.
---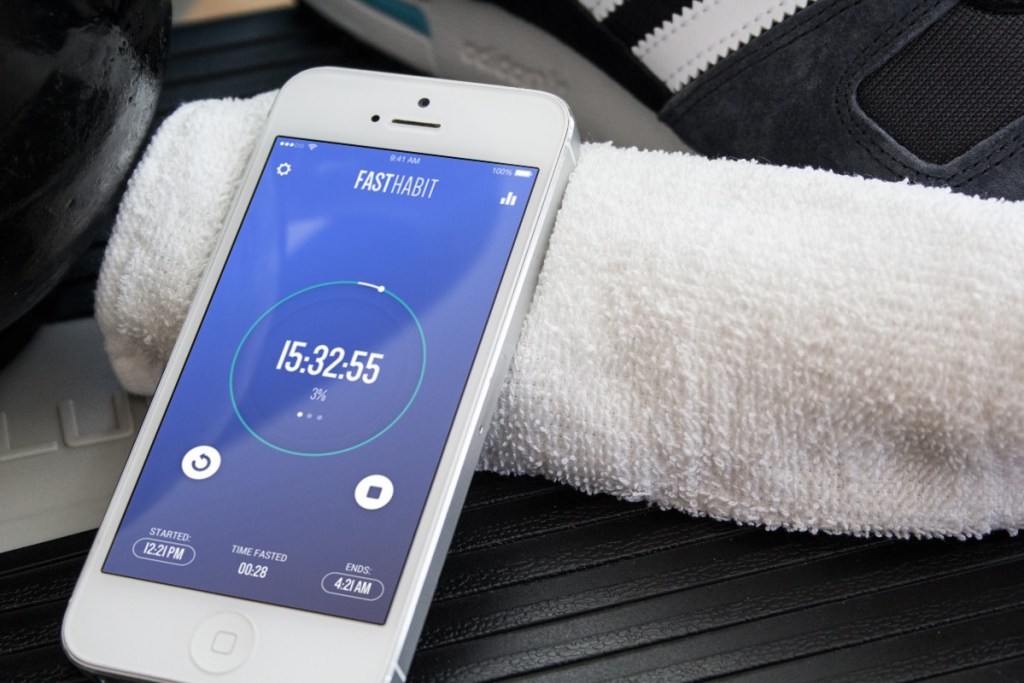 5. FastHabit is a great app to start with if you'd like to try out different intermittent fasting plans.
If you frequently change up your fasting method (maybe 16/8 one week and 5/2 the next), then FastHabit is one of the best ways to keep track of a varied schedule. Just set up your fasting window in the app when you're ready to begin, and get started!
FastHabit is customizable to work with whichever fasting program you're following from week to week, and you can adjust the tracking view to suit your changing preferences. It syncs with Apple Health for easy health management and accountability, and you can set reminders to get a notification on your Apple Watch when your fast is complete.
---
6. Fastient allows you to track all your nutritional goals in one place.
If you want to track your fasting times and monitor your diet, Fastient is one of the more comprehensive tracking apps available. It allows users to maintain a record of their food intake in addition to tracking their fasting windows. We love this feature for keto because it helps to ensure that you're getting all of the nutrients you need during your feeding windows.
Fastient has a clean, simple interface for simple data entry, and users appreciate the easy-to-read graphs for simple, straightforward progress monitoring. If you need to adjust your fasting plan based on these results, that's easy to do, too.
---
New to keto? Try these 5 FREE keto apps for newbies!