Introducing the Best Low-Carb Lasagna Made with Egg Wraps
We can't get enough of this low carb lasagna!
Lasagna… one of the most beloved comfort foods is now keto!

And you thought you had to give up your favorite Italian casserole to be keto…..not anymore! Versatile Crepini egg wraps step in for sheets of lasagna noodles to create a hearty keto dinner recipe that your entire family will love.
Introducing Low Carb Egg Wrap Lasagna!
Layers of creamy, luscious cheeses (four kinds, in fact!), savory meat sauce, and keto egg wrap "pasta" combine to make this classic low carb lasagna.

In this recipe, I combined ground beef and Italian chicken sausage (you can totally use pork if you prefer) to create a more robust and seasoned sauce. Ricotta, mozzarella, and Parmesan cheeses are traditionally used, and I also added provolone for a richer depth of flavor.
It's common knowledge that lasagna is a flavorful and filling Italian one-dish-wonder, but did you know lasagna was made without tomato sauce until Christopher Columbus traveled to the New World in 1492 and brought tomatoes back to Italy? Now there's a piece of food trivia I didn't know until I researched lasagna for this post. 😂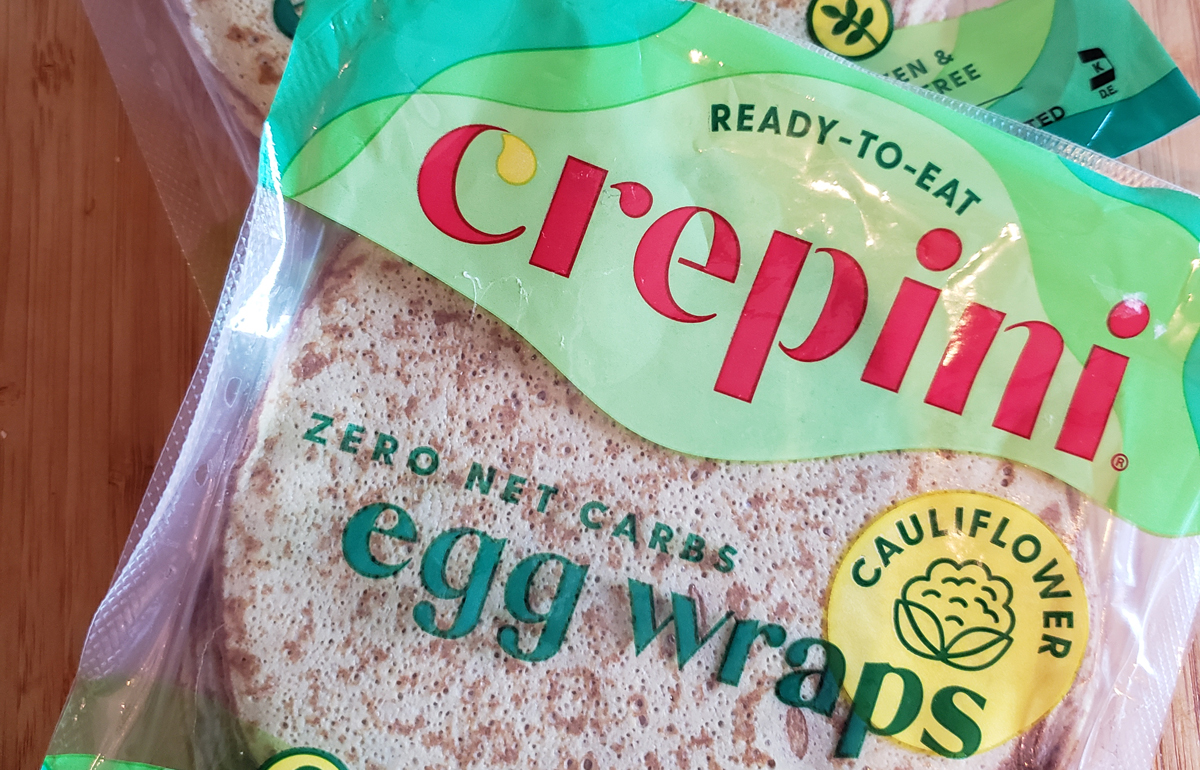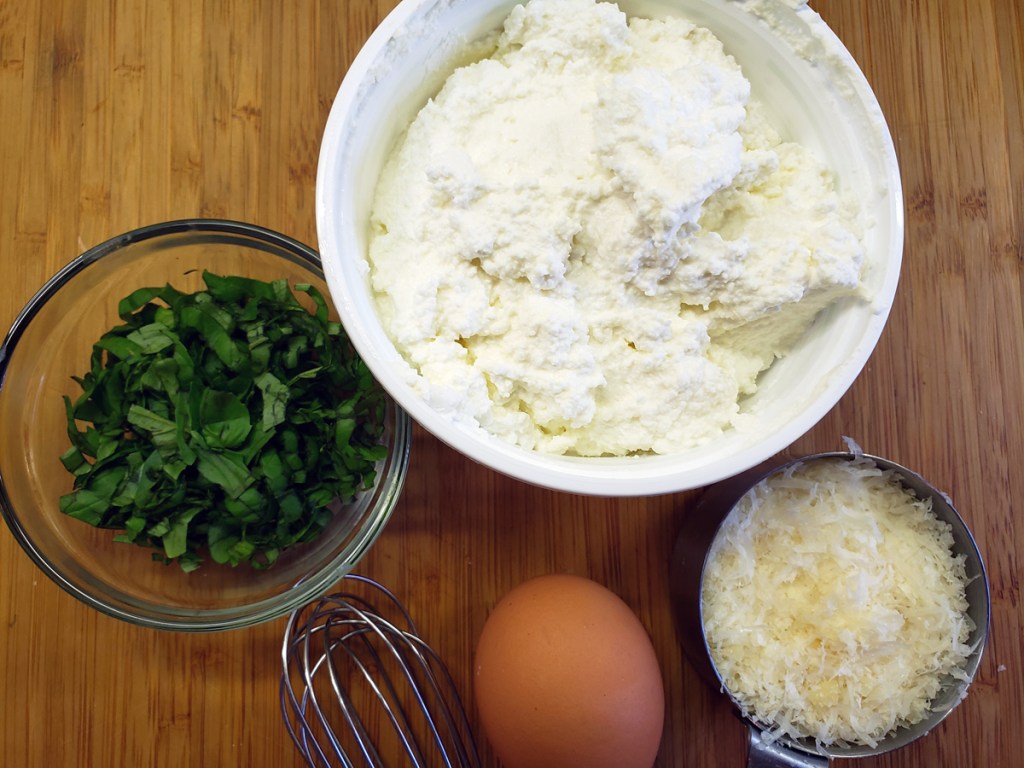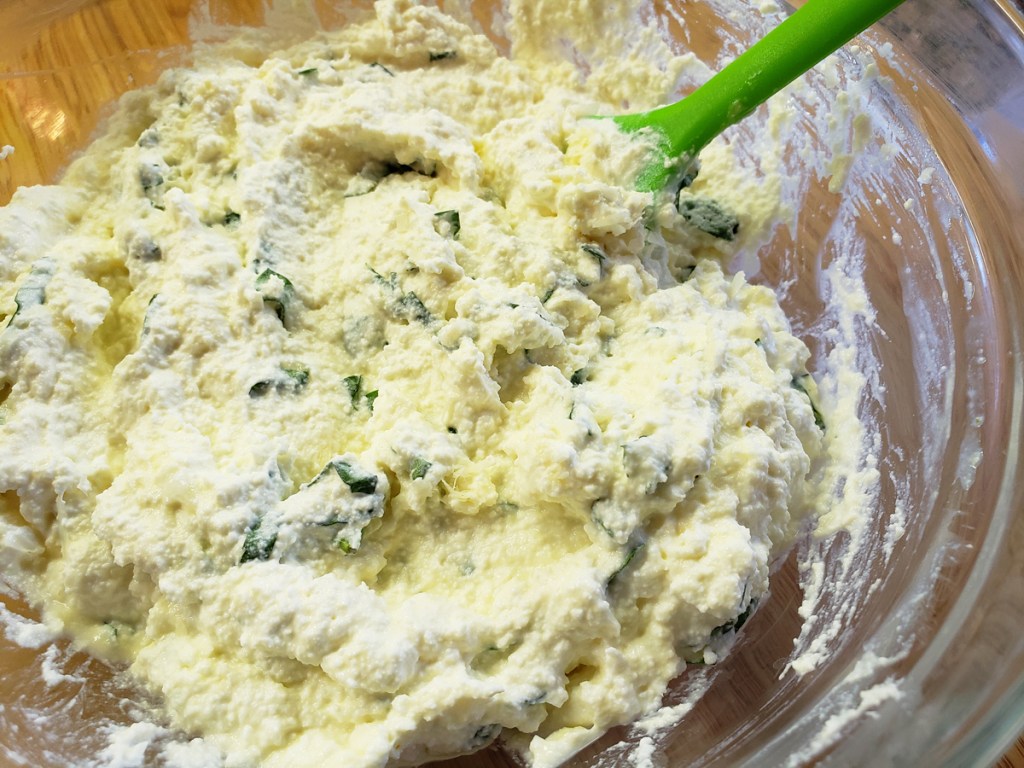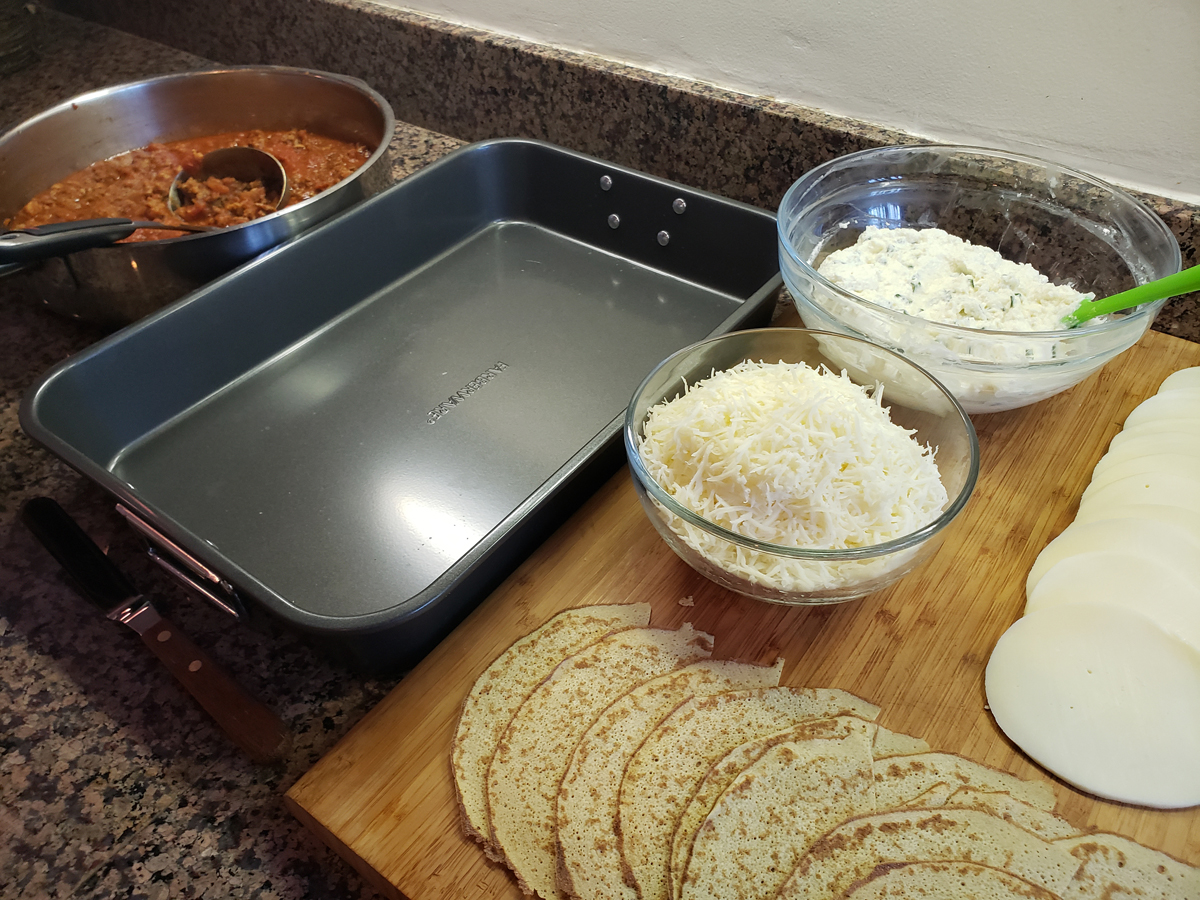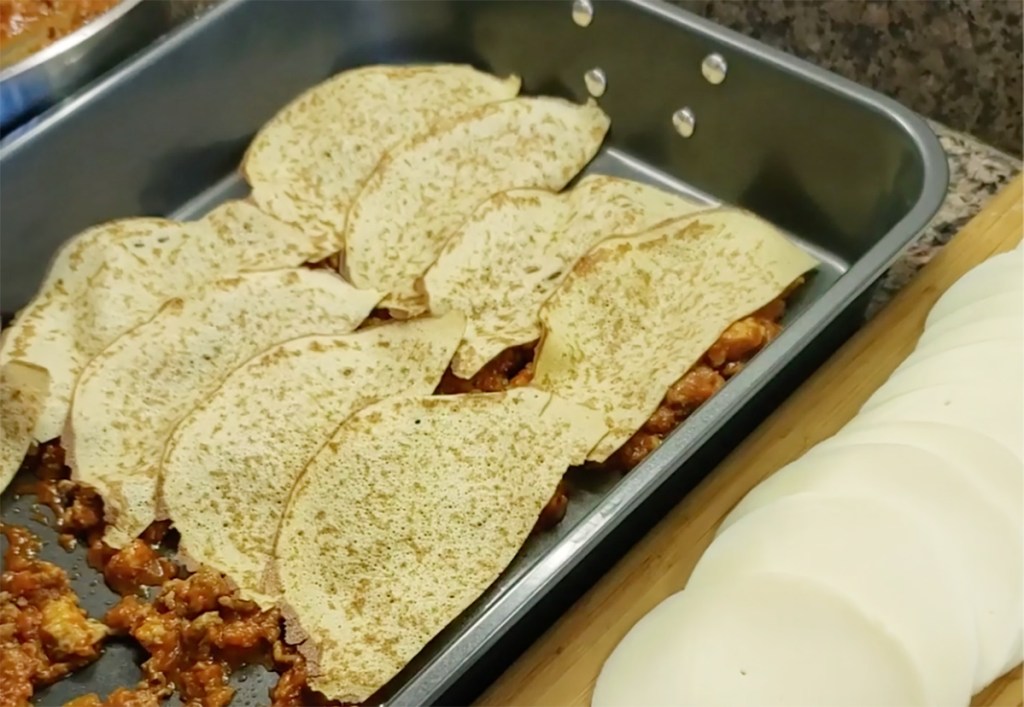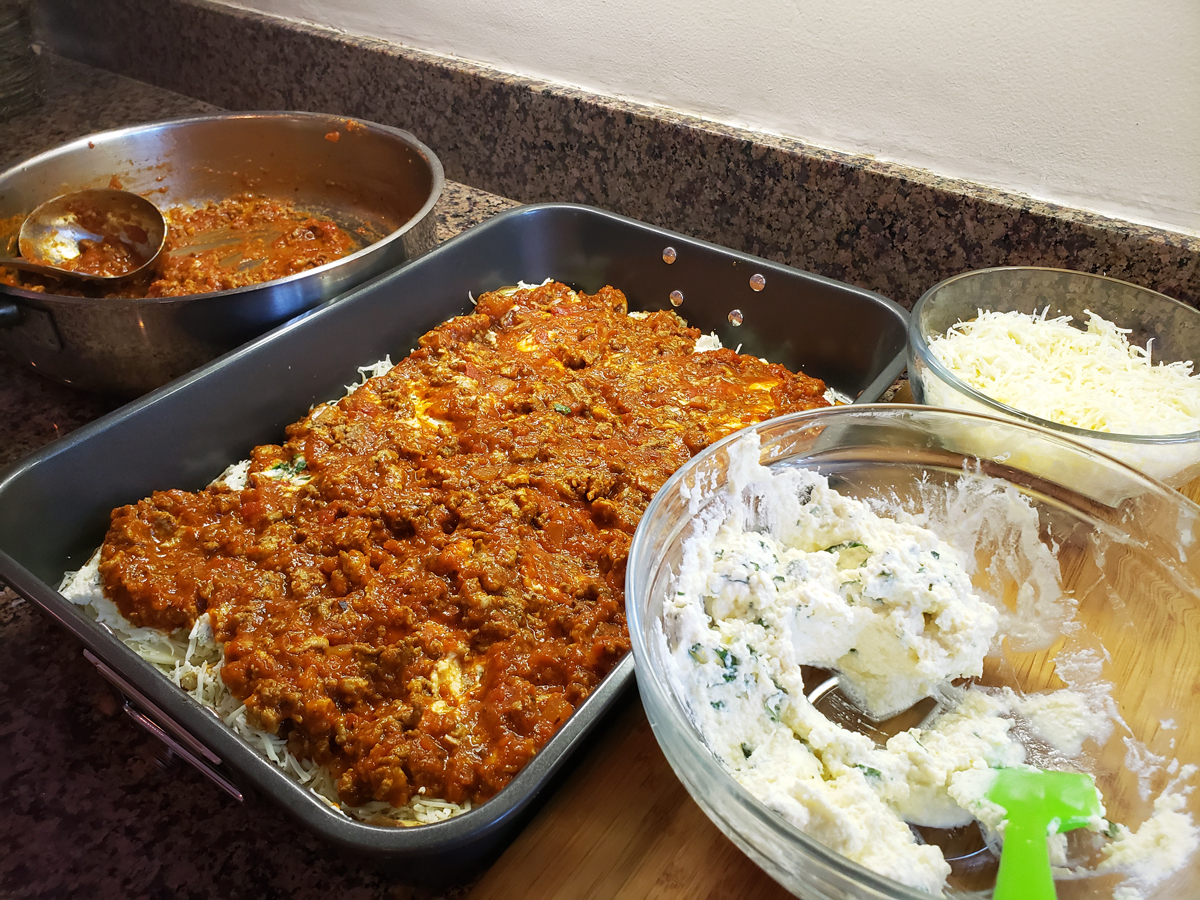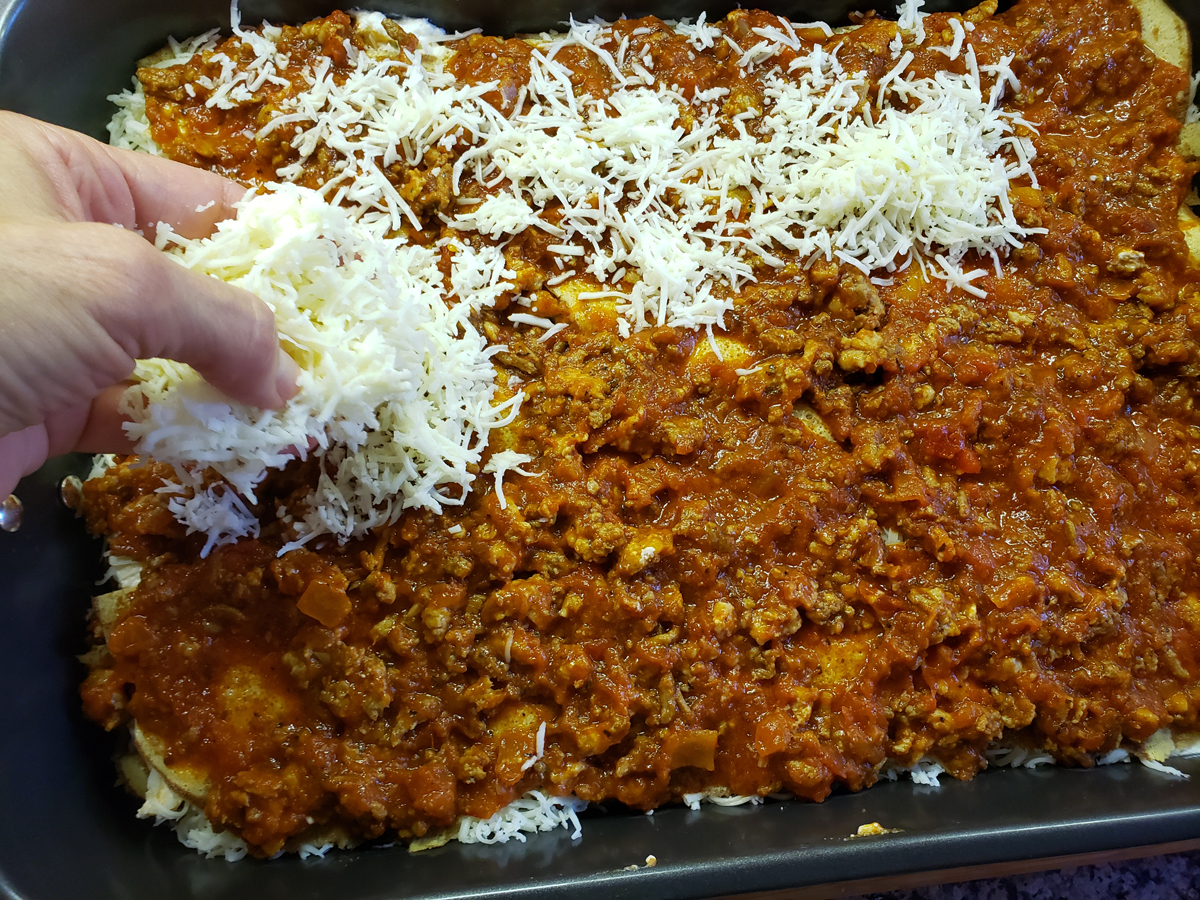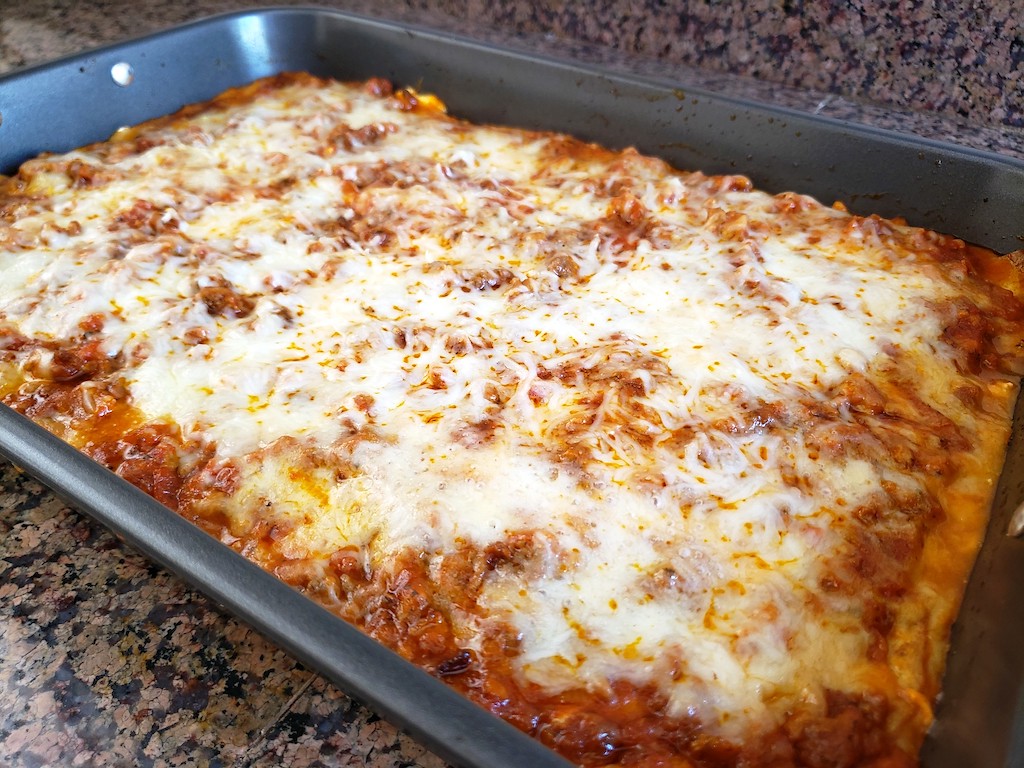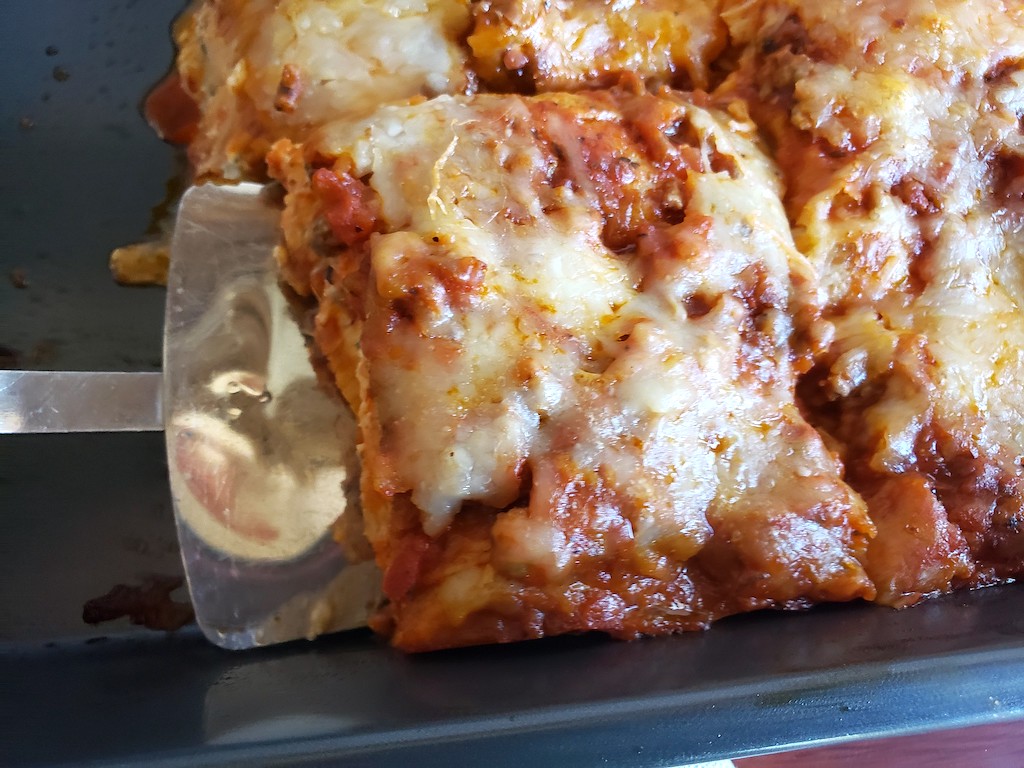 ---
Print
Low Carb Lasagna w/ Egg Wrap Noodles
yield: 12 SERVINGS
prep time: 30 MINUTES
cook time: 60 MINUTES
total time: 1 HOUR 30 MINUTES
Egg wraps step in for lasagna noodles making this classic Italian casserole a keto favorite.
Ingredients
1 tablespoon olive oil
2 cloves garlic, minced (1 teaspoon)
1 pound ground Italian sausage (pork, chicken, or turkey)
1 pound ground beef or ground sirloin
3/4 teaspoon salt
1/4 teaspoon black pepper
1 egg, slightly beaten
15 oz. full fat ricotta cheese
3/4 cup parmesan cheese, grated, divided
1/4 cup fresh basil, coarsely chopped
4 cups (16 oz.) mozzarella cheese, shredded
8 slices provolone cheese
Directions
1
Prepare the meat sauce:
Add olive oil to a large skillet or Dutch oven and set over medium heat. When oil shimmers, add garlic and sauté for 2 minutes.
2
Add ground Italian sausage, ground beef, salt, and pepper to the pan, and brown the meat for 8-10 minutes. When meat is no longer pink, break it into crumbles with a wooden spoon or spatula.
3
Add marinara and mix it all together. Heat through for about 5 minutes.
4
Prepare the ricotta cheese layer:
Add the egg to a medium bowl and whisk. Add ricotta, 1/2 cup Parmesan, and basil, and combine. Reserve the other 1/4 cup of Parmesan to sprinkle on top of the lasagna.
5
Compose the lasagna:
Position the oven rack in the center of the oven and preheat to 350 degrees. Lightly spray a 9 x 13-inch pan with cooking spray.
6
Cut the egg wraps in half to yield 36 pieces. Evenly spread about 1/3 of the meat sauce (about 2 rounded cups) in the bottom of the baking pan. Top with 12 pieces of overlapping egg wraps.
7
Top the egg wraps with 8 slices of provolone cheese, half of the ricotta cheese and egg mixture, and 1 1/3 cups of mozzarella cheese.
8
Top with 12 more pieces of egg wraps, 2 cups of meat sauce, remaining ricotta egg mixture, and 1 1/3 cup of mozzarella.
9
Next, layer with 12 pieces of egg wraps, the remaining meat sauce, 1 1/3 cups mozzarella, and 1/4 cup reserved Parmesan.
10
Cover with aluminum foil and bake for about 25 minutes.
11
Remove the foil and continue baking for another 15 to 20 minutes until the top starts to brown. Remove from oven, and let rest for at least 20 minutes on a cooling rack before slicing. Serve and enjoy!
Nutrition Information
Yield: 12 servings, Serving Size: 1 slice
Amount Per Serving: 574 Calories | 41.6g Fat | 9g Total Carbs | 1g Fiber | 4.2g Sugar | 0g Sugar Alcohol | 41.6g Protein | 8g Net Carbs
---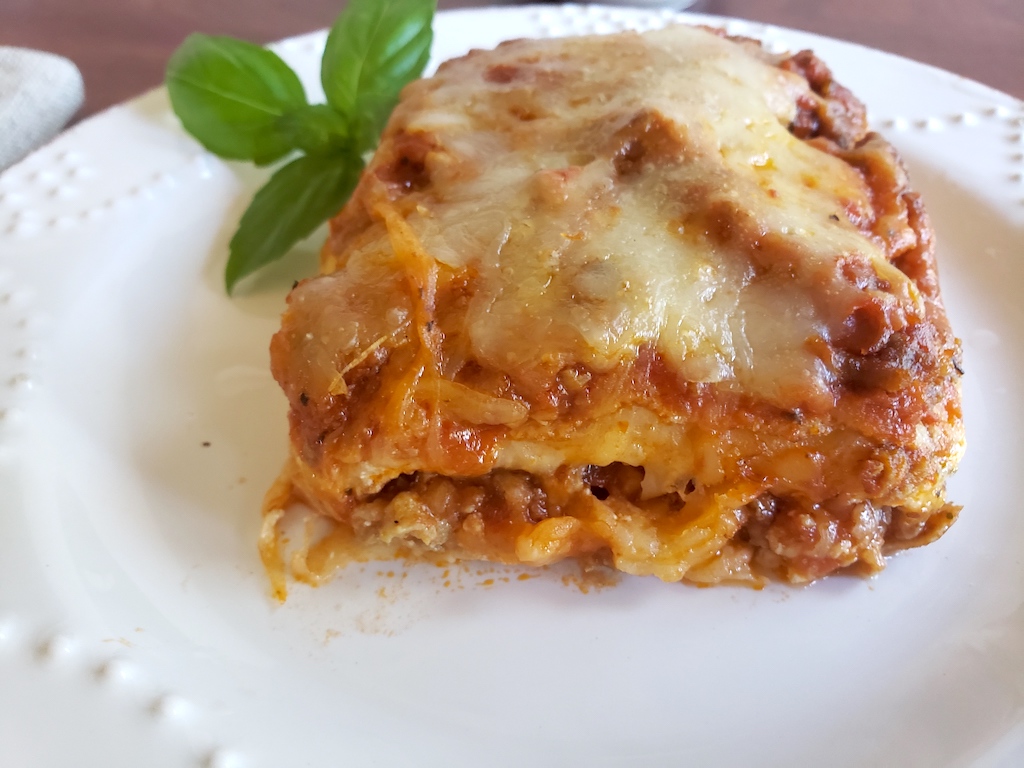 Tips for making the best egg wrap low carb lasagna:
I used ground beef and Italian chicken sausage (you could use regular pork Italian sausage or whatever sausage you like). The seasonings in the sausage greatly enhance the flavor, but you can make it with all ground beef if you like. It will be fabulous either way!
Instead of lasagna noodles, I used egg wraps. I've had great results with Crepini Egg Wraps, but there are several other brands available. I've spotted egg wraps at Costco, Walmart, Sprouts, Whole Foods, and most larger chain grocery stores in the refrigerated section. Head here to find a store that sells Crepini Egg Wraps near you.
While we're talking about egg wraps, I suggest you use 18 wraps which is 1 1/2 packages. They are very thin and delicate, and they will overlap a bit when you layer the lasagna. It gives the lasagna a better, firmer structure, and makes slicing and serving easier.
Use a 9 x 13-inch pan, casserole, or lasagna pan. Lasagna pans are usually a bit bigger, and that's fine for this recipe. Optimally, the pan should be at least 2-inches deep. If you use a shallower 9 x 13-inch pan, you might want to place the pan on a larger sheet pan when you put it in the oven just in case a little sauce bubbles over. I'm all about easy clean-up!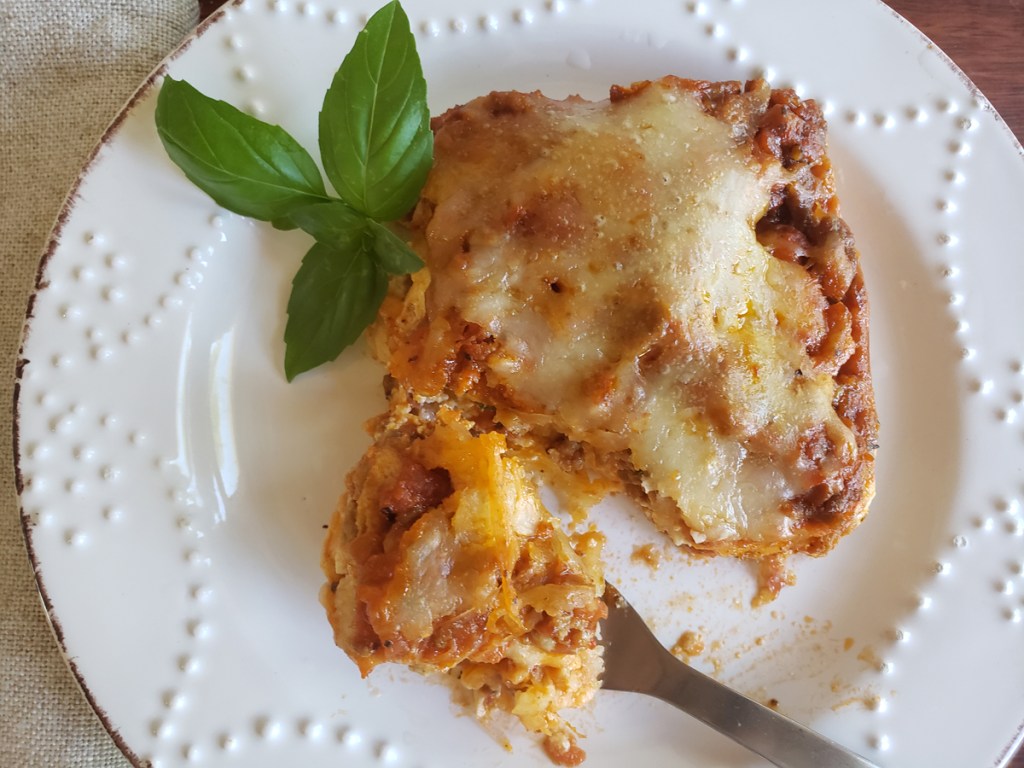 Bon Appétit!
If you're a real pasta lover, it can be challenging to stay the course once you've switched to a keto lifestyle. But no more! Finally, a "pasta" dish that's 100% low carb and outrageously delicious! Enjoy!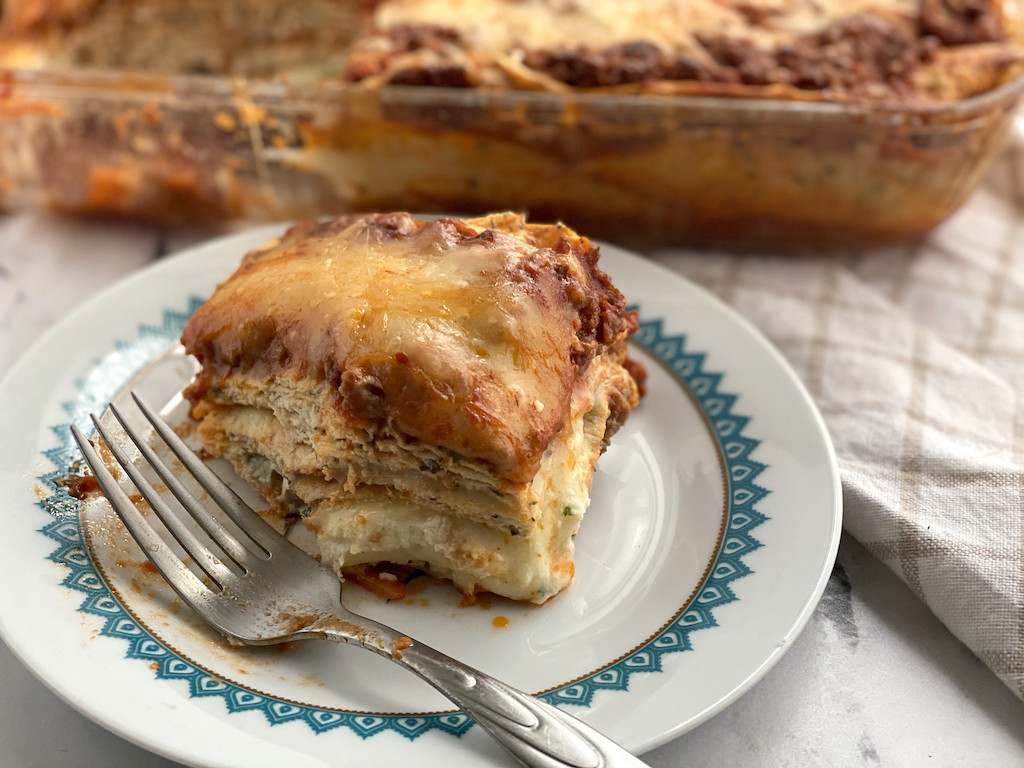 My Hip sidekick Jenna gave this recipe a try and here's what she thought:
"I LOVE everything about this egg wrap low carb lasagna! The cheese is the star of this dish in my opinion, and this is everything a lasagna should be. It makes a bunch of good-sized helpings and reheats really nicely. I could only find Italian egg wraps but that actually worked out well! This whole dish has so much flavor and I loved it, I can't wait to make it again!"

---
Add a Caesar salad and your meal is complete!