Keto Chocolate-Covered Easter Eggs are a Healthier Version of Reese's Easter Candy!
These chocolate covered Easter eggs are the perfect spring dessert!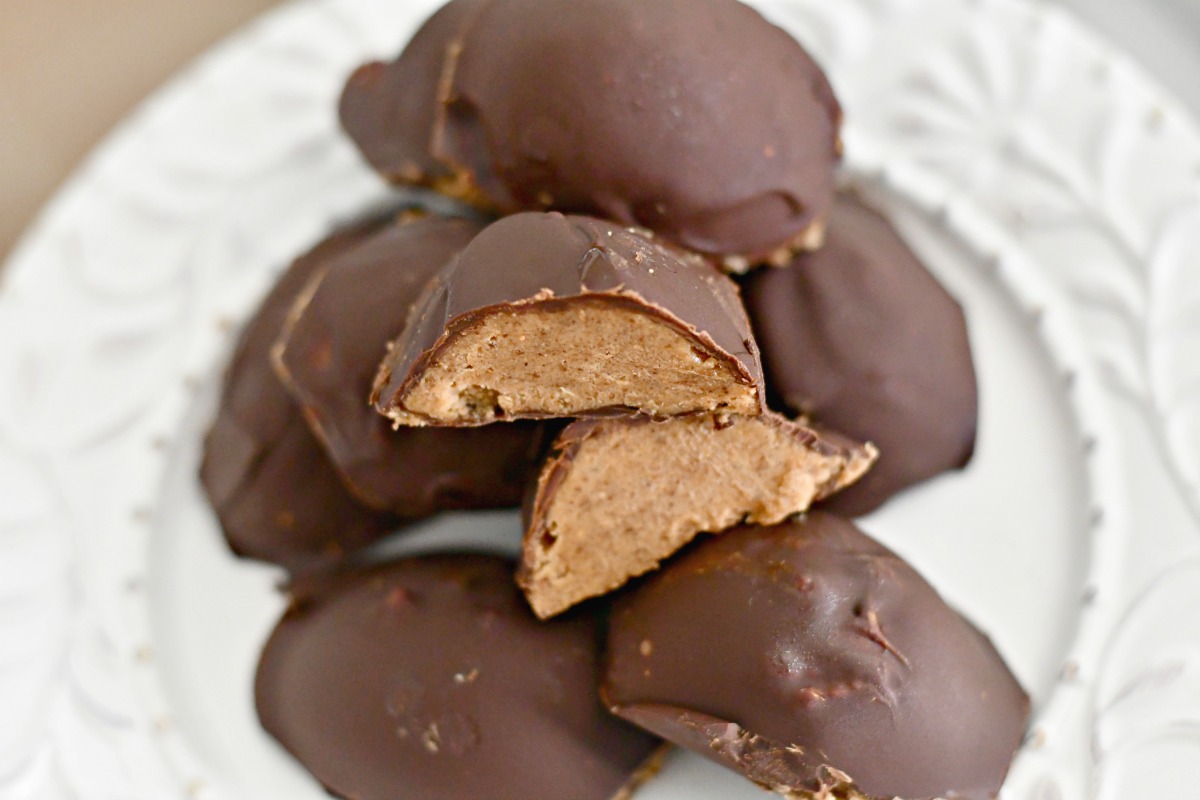 Want to make an Easter keto dessert?
These easy-to-make keto chocolate almond butter candy eggs are a must-try Easter treat recipe you should definitely hop on! If you're a fan of Reese's eggs, then you're gonna LOVE this similar keto version. Hopefully, the Easter bunny will leave ya these rich and delicious eggs this year in your Easter basket!
The creamy, salty almond butter with the sweet chocolate coating is the perfect drool-worthy combo. It melts in your mouth for an awesome keto dessert all will enjoy.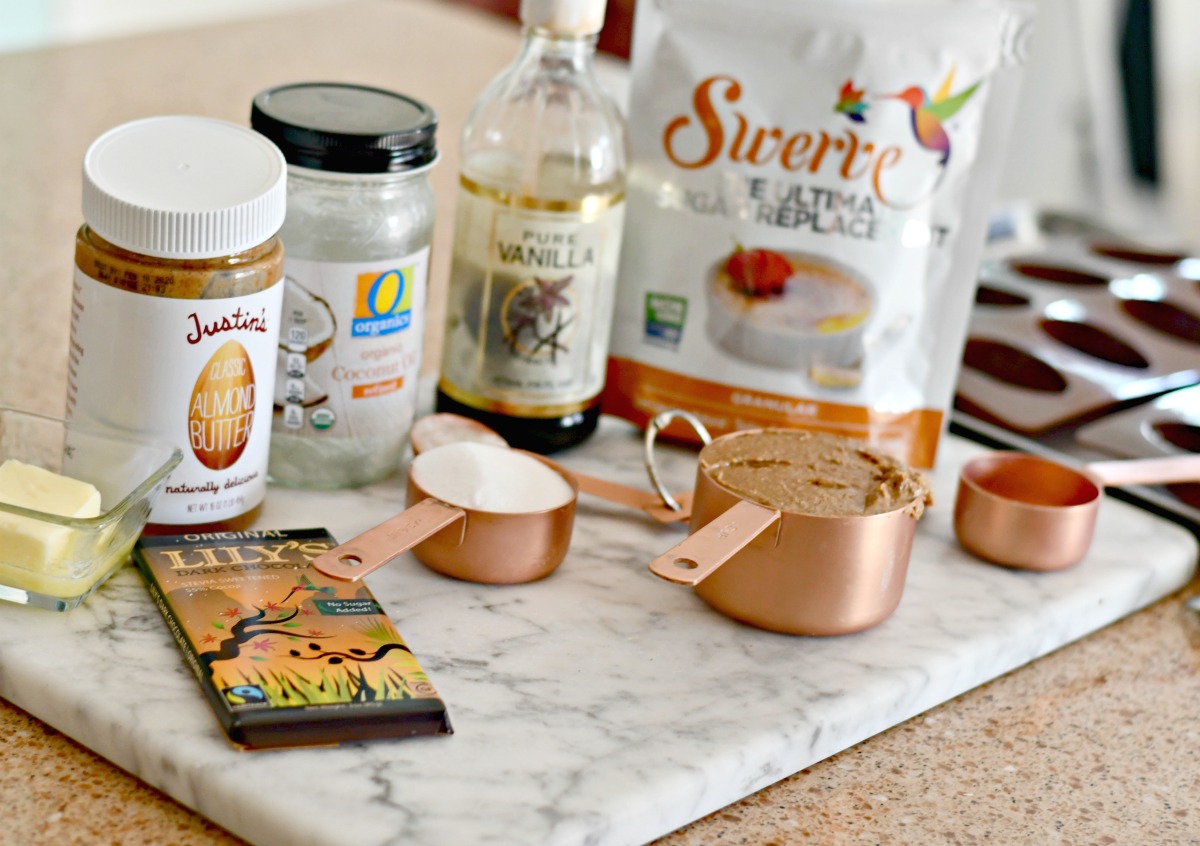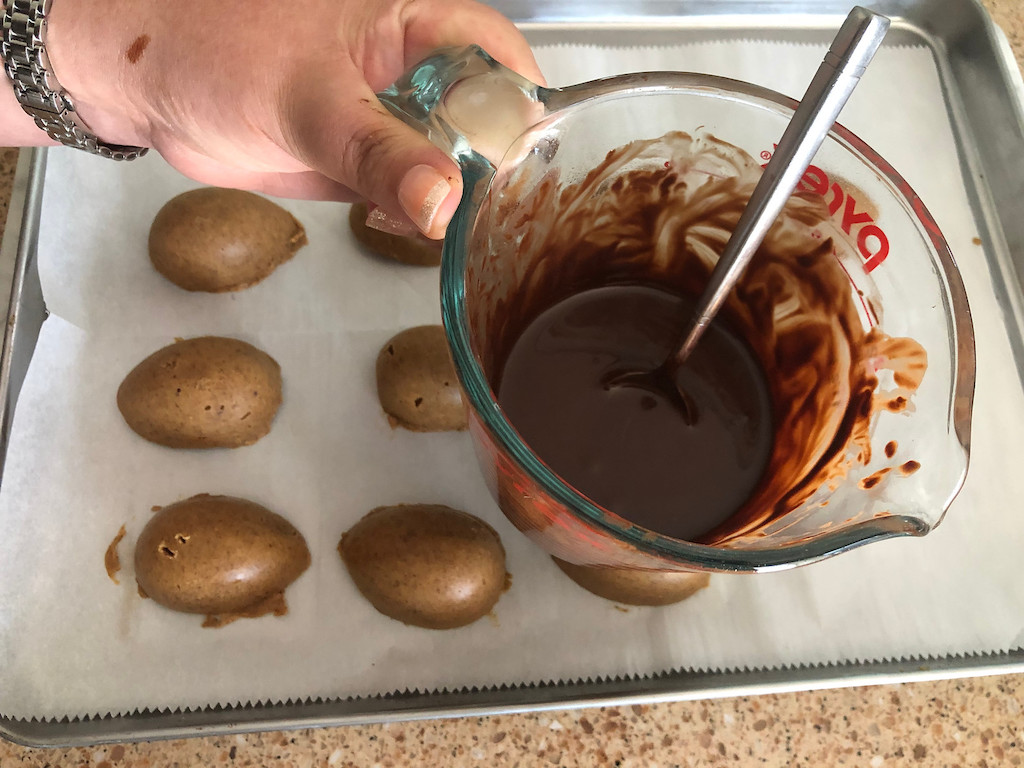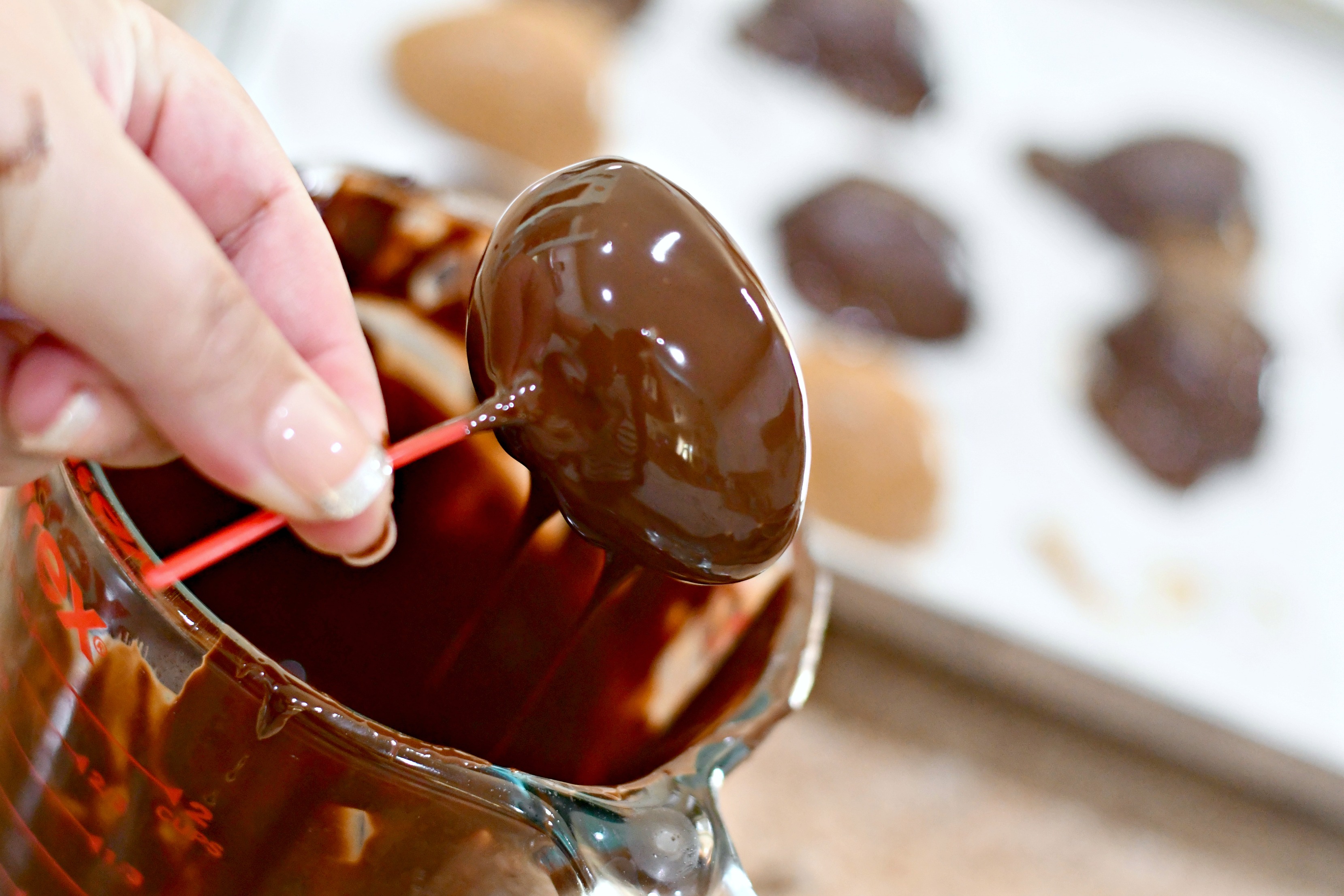 ---
Print
Keto Chocolate Almond Butter Eggs
yield: 10 SERVINGS
prep time: 1 HOUR 20 MINUTES
cook time: 15 MINUTES
total time: 1 HOUR 35 MINUTES
Bite into a sweet almond butter-filled chocolate-covered egg, a fun keto-approved candy!
Ingredients
3 tablespoons butter, melted
1 tablespoon coconut oil
1 teaspoon vanilla extract
1 teaspoon coconut oil, for melting with chocolate
Directions
1
In a medium bowl, add butter, coconut oil, vanilla extract, almond butter, and Swerve. Use a hand mixer to beat ingredients together until smooth, for about a minute.
2
Transfer the mixture to the egg molds and evenly fill them. If desired, you can use ice cube trays or mini baking cup liners instead.
3
Place mold in the freezer and let eggs freeze for at least a couple of hours to set.
4
Chop chocolate into small pieces and place them into a glass bowl. Add 1 teaspoon of coconut oil. Microwave for about 2 minutes, stopping every 30 seconds to stir the chocolate until completely smooth and melted.
5
Prepare a baking sheet pan with parchment paper. Dip chilled eggs into chocolate to coat evenly. I used a toothpick to keep my fingers clean.
6
Place chocolate-covered eggs onto parchment paper, then place in freezer until set, for about 15 minutes or more. Enjoy!
Nutrition Information
Yield: 10 chocolate eggs, Serving Size: 1 chocolate egg
Amount Per Serving: 373 Calories | 32.3g Fat | 29.2g Total Carbs | 14.3g Fiber | 1.3g Sugar | 9.5g Sugar Alcohol | 8.2g Protein | 5.5g Net Carbs
---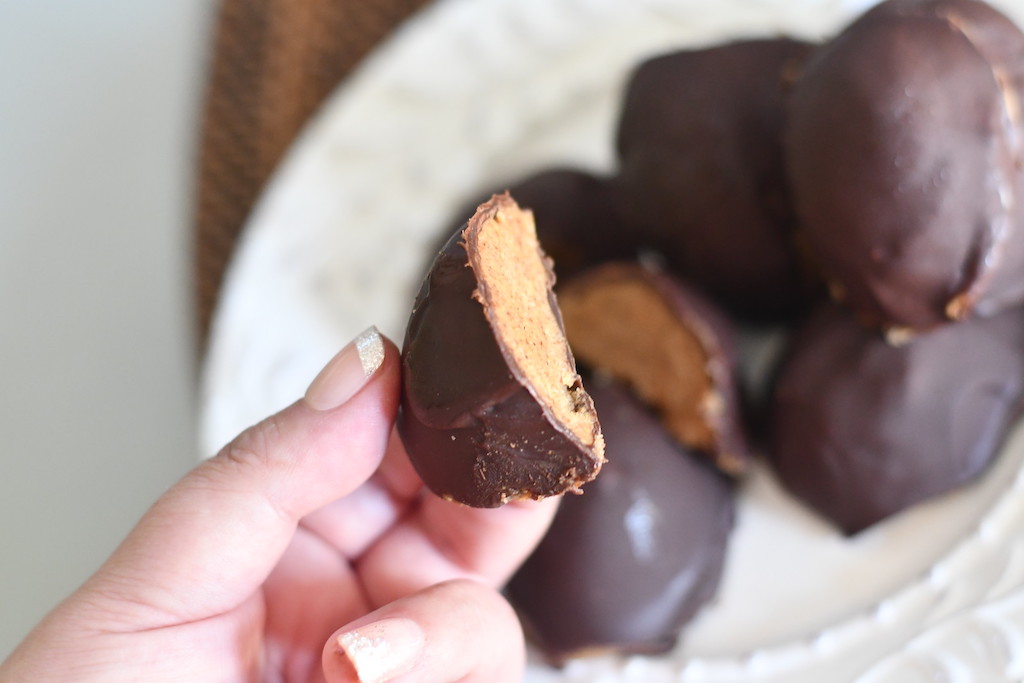 Hip recipe tips for making the BEST Keto Chocolate Almond Butter Eggs:
I used Swerve as a sweetener, and it worked great! You can of course use your favorite keto-friendly sweetener brand.
For the shell, I melted and then dipped my almond butter eggs in some stevia-sweetened Lily's chocolate bars. I love how well this chocolate melts and sets up nicely. It tastes incredible too!
If you prefer peanut butter over almond butter, that can be used instead. Try adding sugar-free peanut butter to this recipe so you can enjoy keto peanut butter eggs!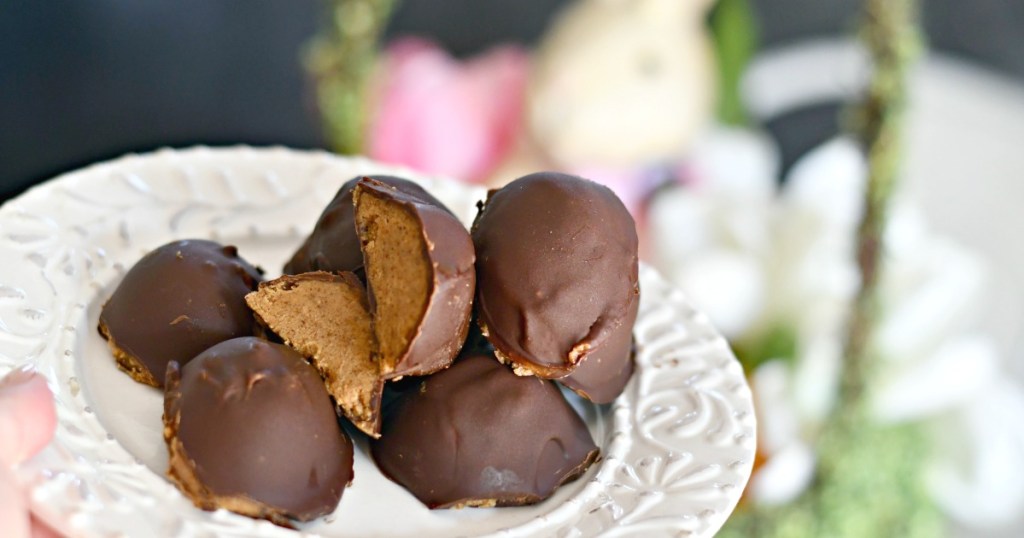 This keto Easter dessert is egg-straordinary!
These are seriously YUMMY! If you're tempted to eat any Easter candy over the holiday, these would be a great make-ahead treat idea to help keep you on track when the craving hits. I am honestly pretty picky about keto desserts as far as taste and texture go, and LOVED these so much.
I would store them in the fridge or freezer in a covered container. They will keep for about a month in the freezer, but let's face it — these will go quickly! 😄
---
Can't get enough chocolate? Feed your cravings over here!