Lily's Keto Chocolate Bars UNDER $3 at Target (Yummy Keto Treat!)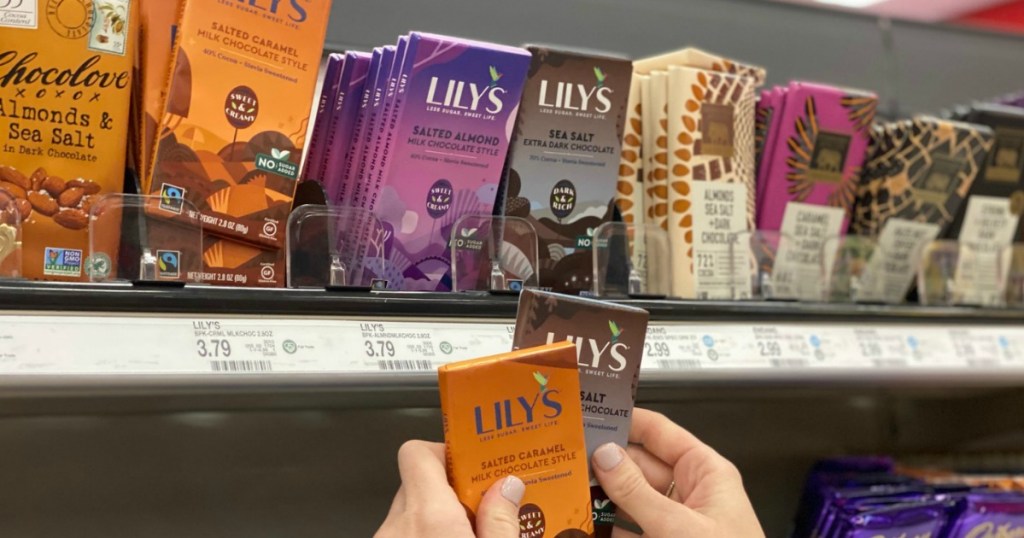 Yes, you can have chocolate on keto!
If you've been following a keto diet, then you may already know about Lily's chocolate bars (this sweet treat is so popular that they're listed in our keto shopping guide!). They are low-carb chocolate bars that are sweetened with erythritol and stevia. There's NO sugar added and each flavor tastes AH-mazing!
These highly coveted chocolate bars occasionally go on sale and right now you can save a whopping 30% with this Target Circle offer.
With Keto, indulging in chocolate can still be part of the plan. And we've even got a Lily's Target deal for ya! 🙌
Through September 26th, head to Target where you can save 30% off Lily's Chocolate Bars with this new Circle offer! Combine this offer with a $1/1 Lily's Chocolate Bar, Chocolate Candy, or Baking Chips printable coupon for even more savings.
Stack these offers to score an amazingly low price on this popular keto sweet treat!
To purchase online, first apply the Circle offer and then add the item to your cart and select free in-store pickup or drive up at checkout.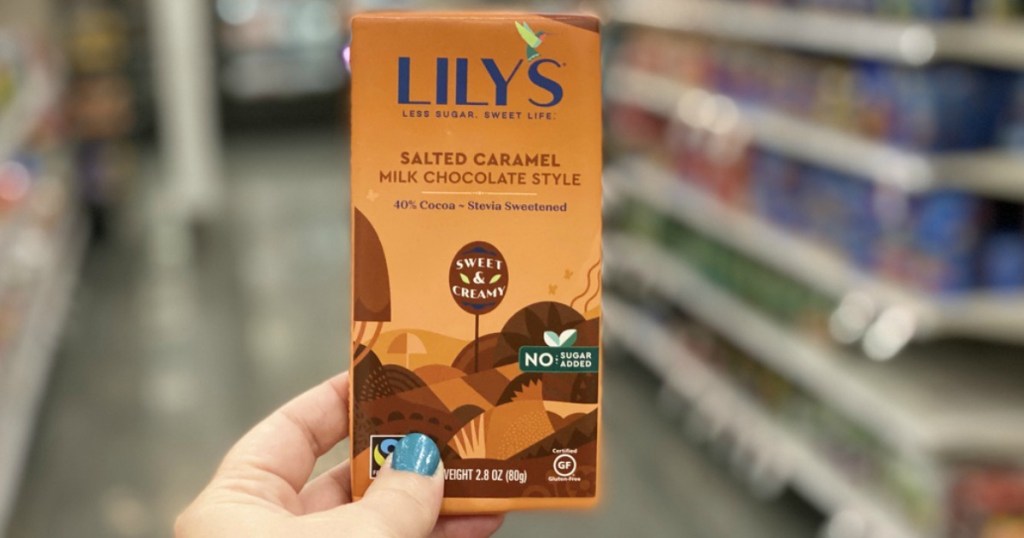 Here's the in-store deal:
---
Check out what's inside these bars: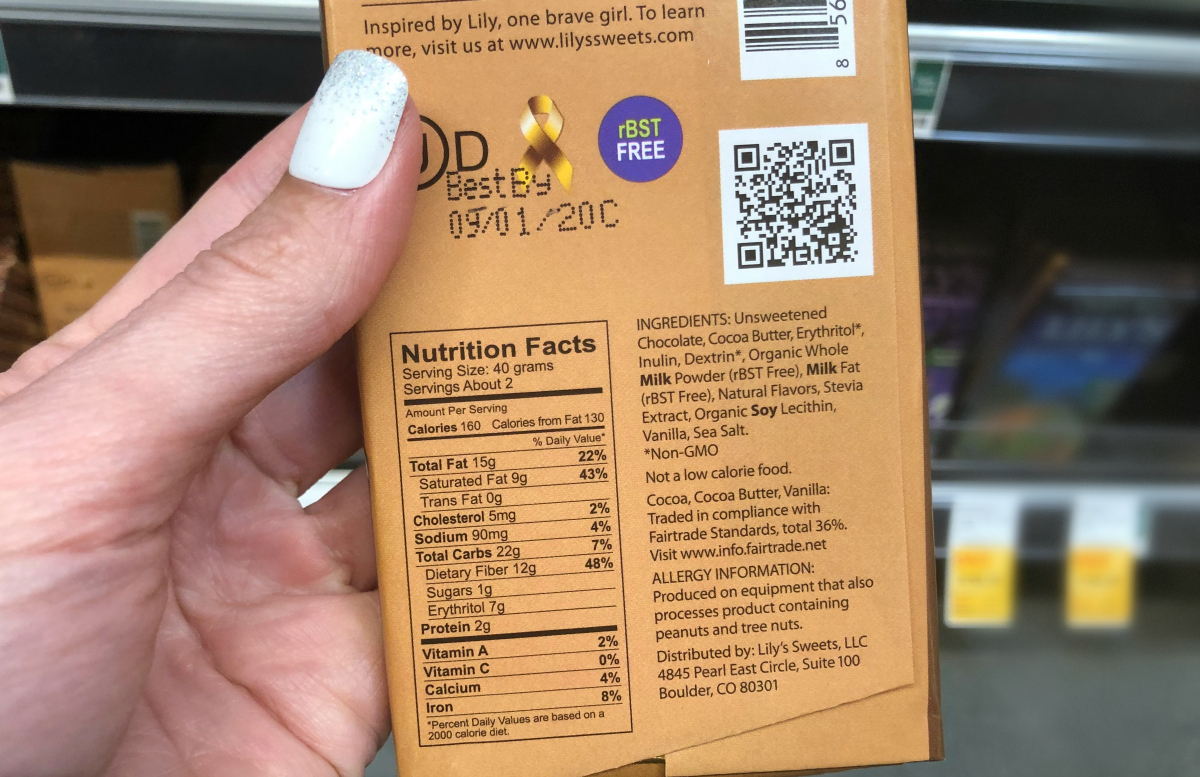 Lily's Caramelized & Salted bar is the perfect combination of caramel, and chocolate, with just enough salt to make both irresistible. Yum!

Nutrition: 160 calories | 15g Fat | 22g Carbs | 3g Net Carbs | 12g Fiber | 7g Erythritol | 2g Protein
---
Lily's Salted Almond & Milk bar is rich, creamy milk chocolate with roasted, salted almonds. Sweetened with Stevia, it has no added sugar.
Nutrition: 170 calories | 15g Fat | 21g Carbs | 4g Net Carbs | 11g Fiber | 6g Erythritol | 3g Protein
---
With flakey, mineral-rich Sea Salt on top of Extra Dark Chocolate, it's everything you need (and want) so can't blame you for stocking up. They use Fair Trade certified cocoa, certified gluten-free ingredients, and rBST-free dairy products.
Nutrition: 140 calories | 16g Fat | 18g Carbohydrates | 2g Net Carbs | 10g Fiber | 6g Erythritol | 4g Protein
---
Don't worry about the high total carb count.

Fiber and erythritol do not affect blood sugar in the same way that regular carbs do, so you can subtract them from the total carb count. You'll see that the net carbs are much lower on these bars once you remove the sugar alcohols and fiber.
---
Did you see all of our easy and yummy keto dessert recipes?!