Lily's Keto Chocolate Bars are on Sale at Target (Stock Up While You Can!)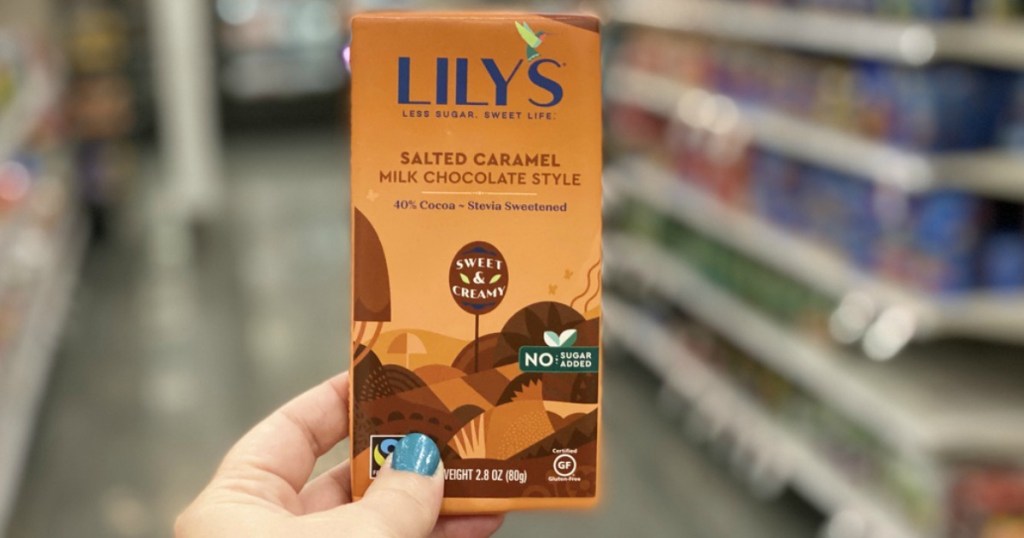 Looking for the best keto chocolates?
At Hip2Keto, we LOVE Lily's chocolate bars (in fact, they're listed on our shopping guide!). These low-carb chocolate bars are made with only the best ingredients and don't have any sugar added. They taste great, too!
Even better, we have a sweet Target deal for you!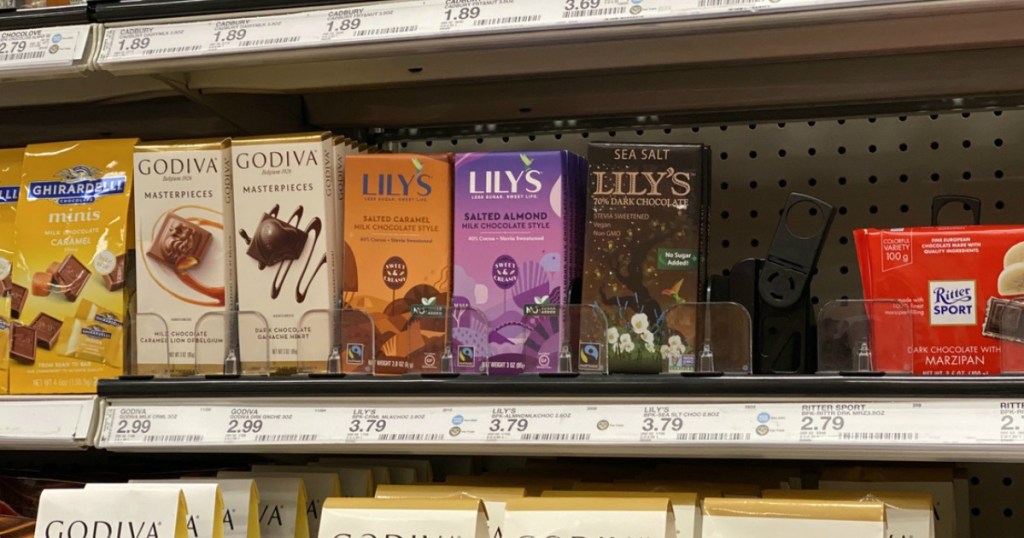 Now through October 26th, Target shoppers can score 30% off Lily's Chocolate Bars with this new Circle offer. You can also print a $1 off ANY Lily's Sweets product coupon to score an even better deal!
Here's the Lily's bar nutrition info: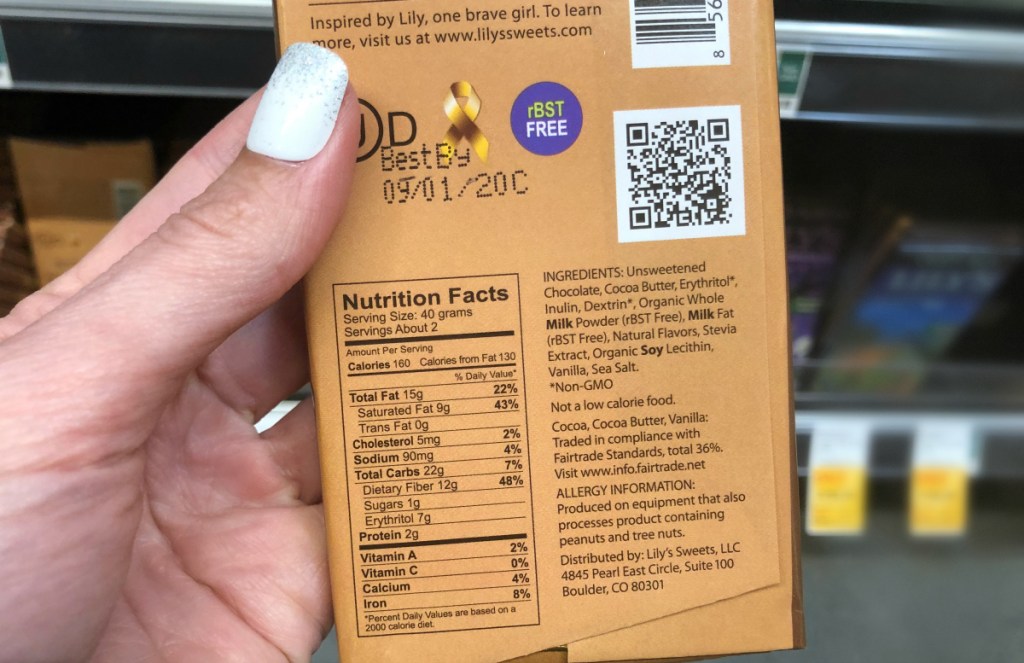 Get your sweet and salty on! Lily's Salted Almond & Milk bar is rich, creamy milk chocolate with roasted, salted almonds. Sweetened with Stevia, it has no added sugar. 
Nutrition: 170 calories | 15g Fat | 21g Carbs | 4g Net Carbs | 11g Fiber | 6g Erythritol | 3g Protein
---
Lily's Caramelized & Salted bar is the perfect combination of two classic flavors, caramel and chocolate, with just enough salt to make both irresistible. Yum!

Nutrition: 160 calories | 15g Fat | 22g Carbs | 3g Net Carbs | 12g Fiber | 7g Erythritol | 2g Protein
---
Lily's Stevia-sweetened 40% chocolate with milk is smooth like premium milk chocolate, but without the sugar (and 20% fewer calories). They use Fair Trade certified cocoa, certified gluten-free ingredients, and rBST-free dairy products.
Nutrition: 160 calories | 14g Fat | 22g Carbohydrates | 3g Net Carbs | 12g Fiber | 7g Erythritol | 2g Protein
---
Don't be alarmed by the high total carb count!
Fiber and erythritol do not affect blood sugar in the same way that regular carbs do, so you can subtract them from the total carb count. You'll see that the net carbs are much lower once you remove the sugar alcohols and fiber.
---