Ditch the Sugar! Opt for Pure Via Stevia Sweetener Instead
Ditch the sugar!
Pure Via stevia sweetener uses all natural Stevia, so you can use it just like sugar (and we've even got a deal to share)! Add its natural sweetness to your hot or cold beverages, your keto recipes, and to sprinkle on your fave foods.
---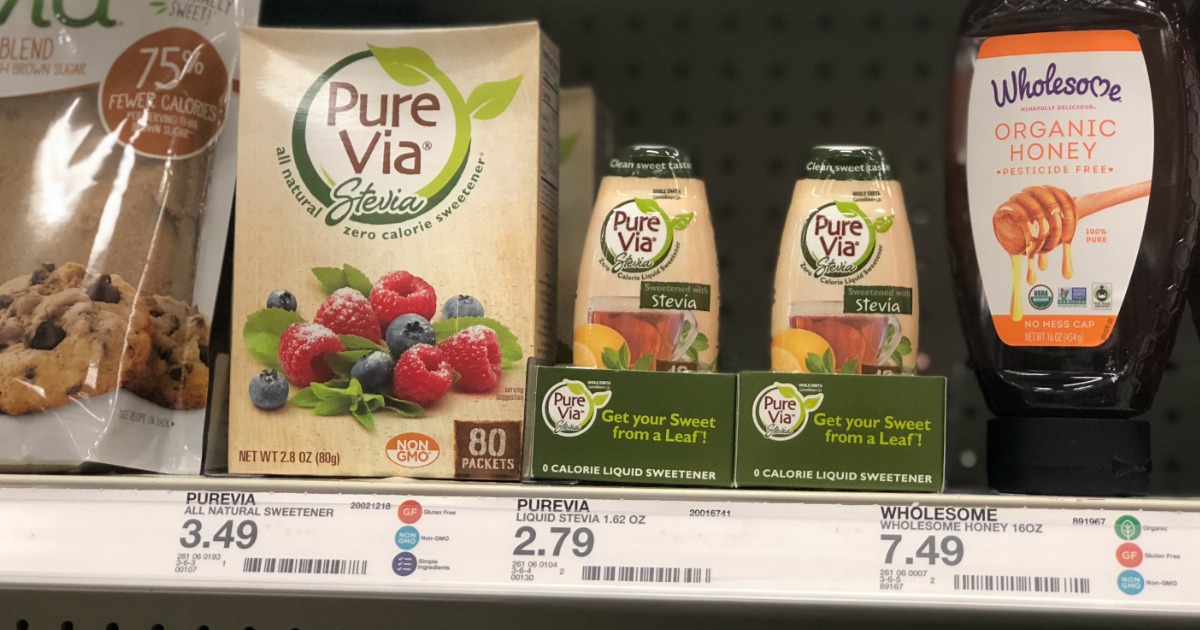 Ready for a sweet deal… literally!?
Through August 11th, Target is offering 30% off Pure Via All-Natural Sweeteners 80 ct & liquid with this Cartwheel offer! Even better, there is an Ibotta cash back offer available making for some great deals, and all you need is your phone.
---
*Great for on the go… these bottles will fit in your purse, backpack, pocket or gym bag.
---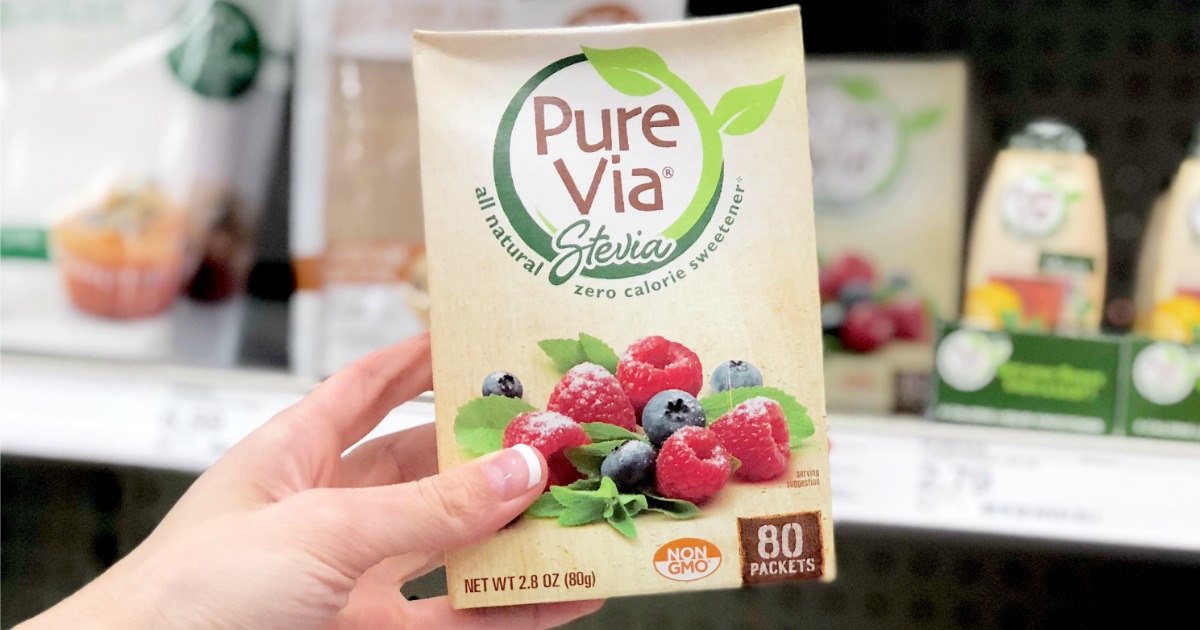 *Each zero-calorie packet quickly dissolves in hot or cold liquids and sweetens like two teaspoons of sugar.
---