CVS Pharmacy Carries Keto Groceries? Who Knew!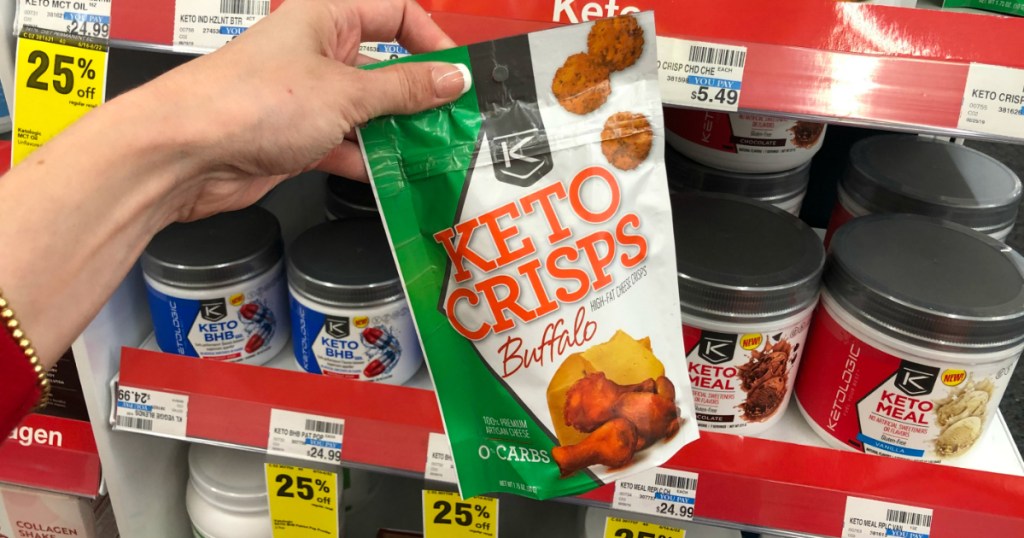 Did you know that CVS Pharmacy carries keto groceries? They do! We spotted a few new products at our local pharmacy, including MCT oil, nut butters, cheese crisps, and more! Even better? Now through June 22nd, select Ketologic products are an extra 25% off at checkout (in-store and online!).
Here are a few keto deals we spotted at CVS…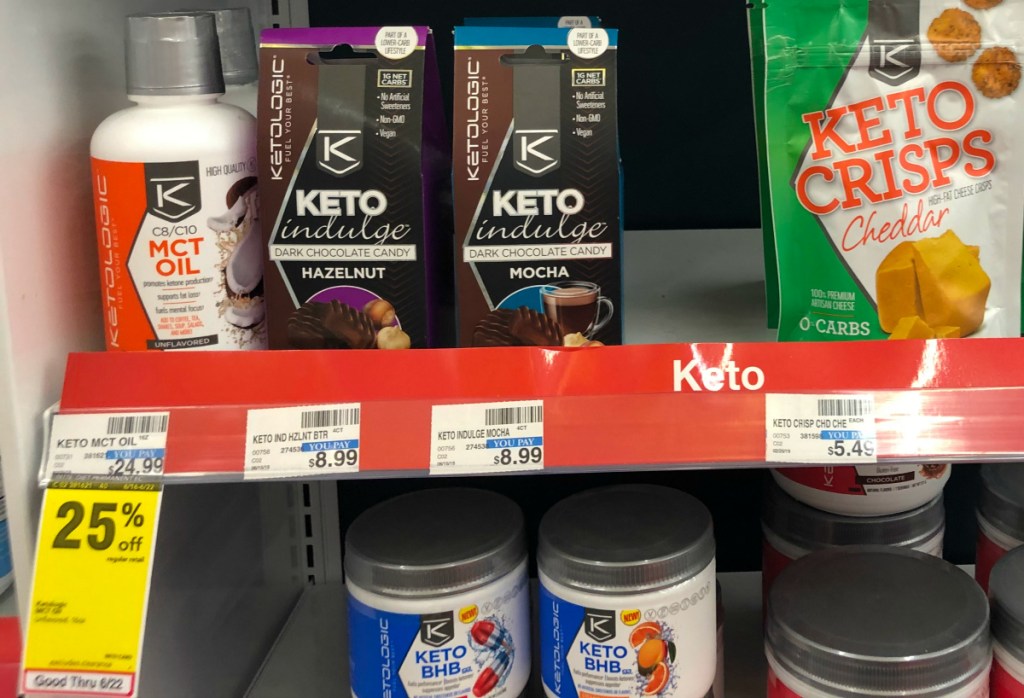 Nutrition (1TB): 14g Fat | 0g Net Carbs | 0g Protein | 130 Calories
---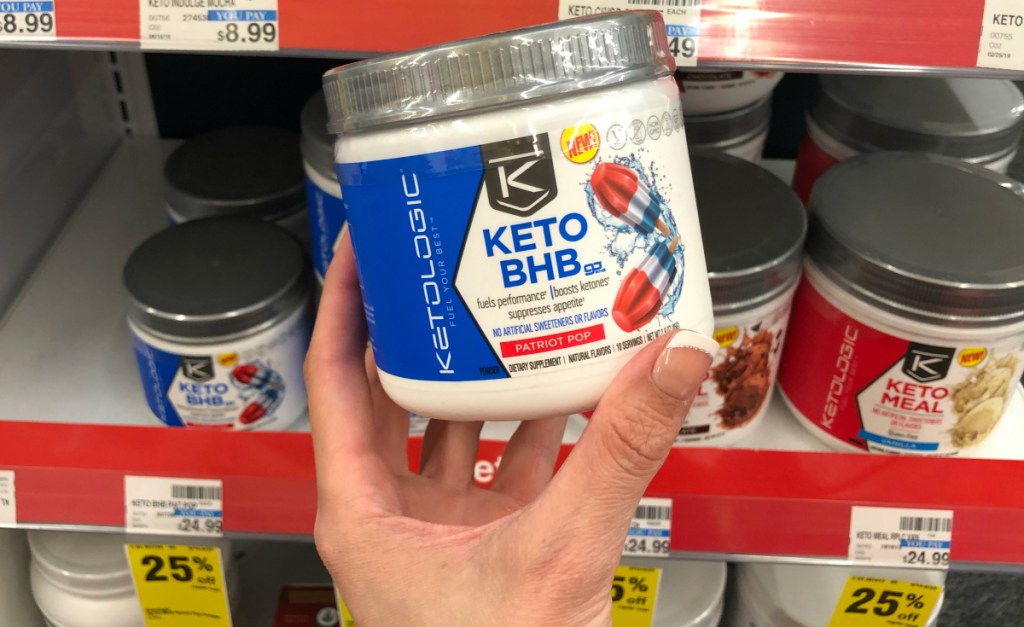 Nutrition (1 scoop): 0g Fat | 0g Net Carbs | 0g Protein | 15 Calories
---
Ketologic Keto Meal Replacement Powder 13oz – Vanilla or Chocolate
Minus 25% off sale at checkout
Final cost $18.74!
Nutrition (2 scoops): 22g Fat | 5g Net Carbs | 11g Protein | 280 Calories
---
While these keto products are not on sale, be sure to watch for them!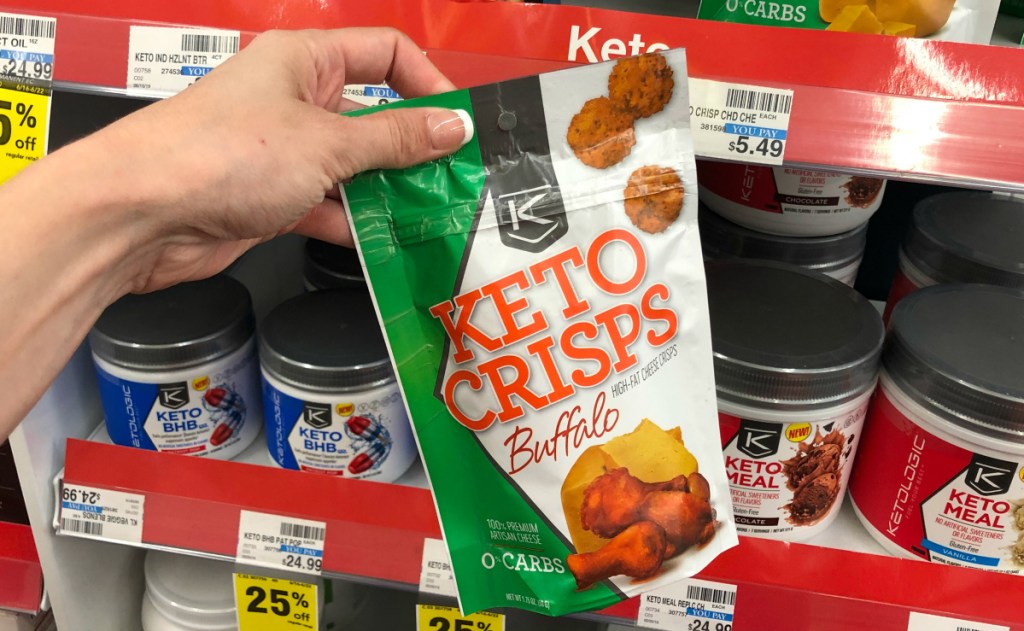 Nutrition (7 crisps): 13g Fat | 0g Net Carbs | 9g Protein | 160 Calories
---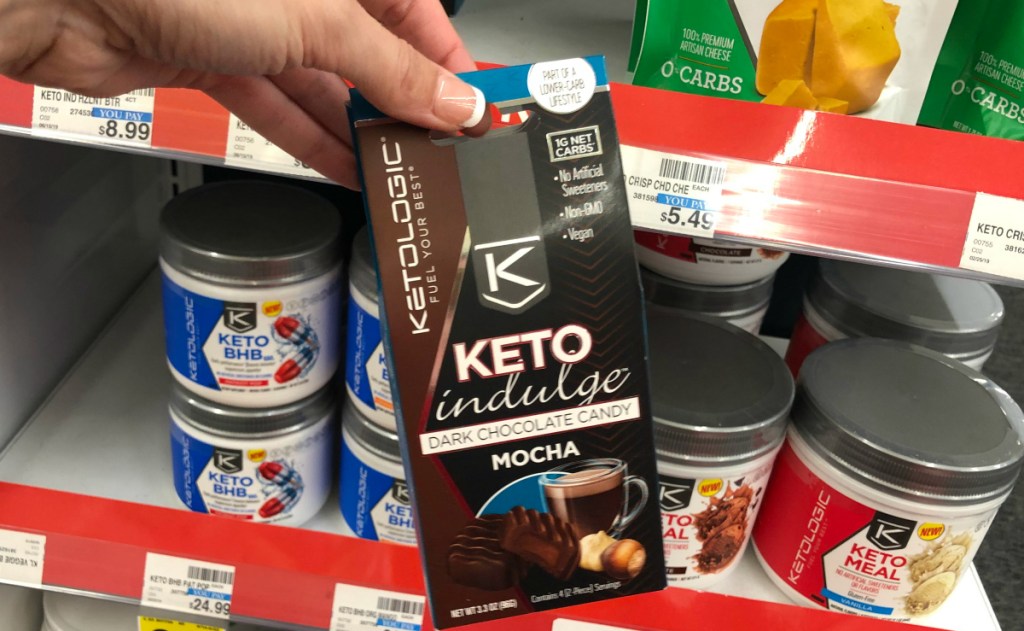 Nutrition (2 squares): 11g Fat | 1g Net Carbs | 2g Protein | 110 Calories
---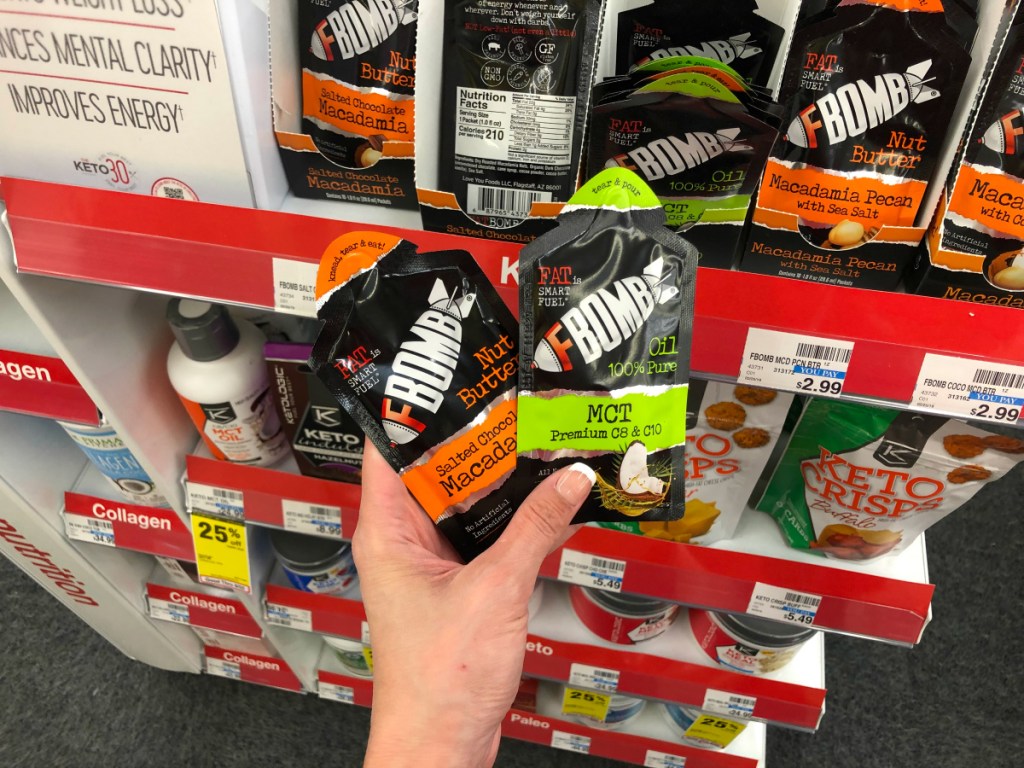 Nutrition (1oz): 30g Fat | 0g Net Carbs | 2g Protein | 250 Calories
---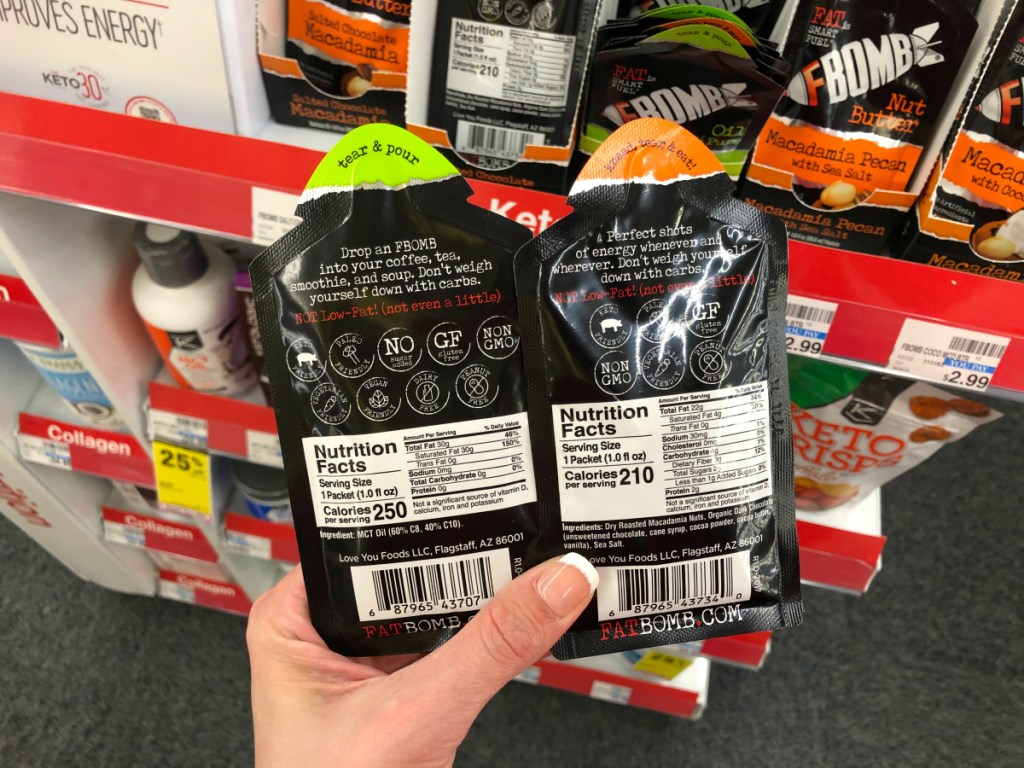 Nutrition (1oz): 22g Fat | <1g Net Carbs | 0g Protein | 210 Calories
---