Get Ready! This Cheese Advent Calendar is Coming to Target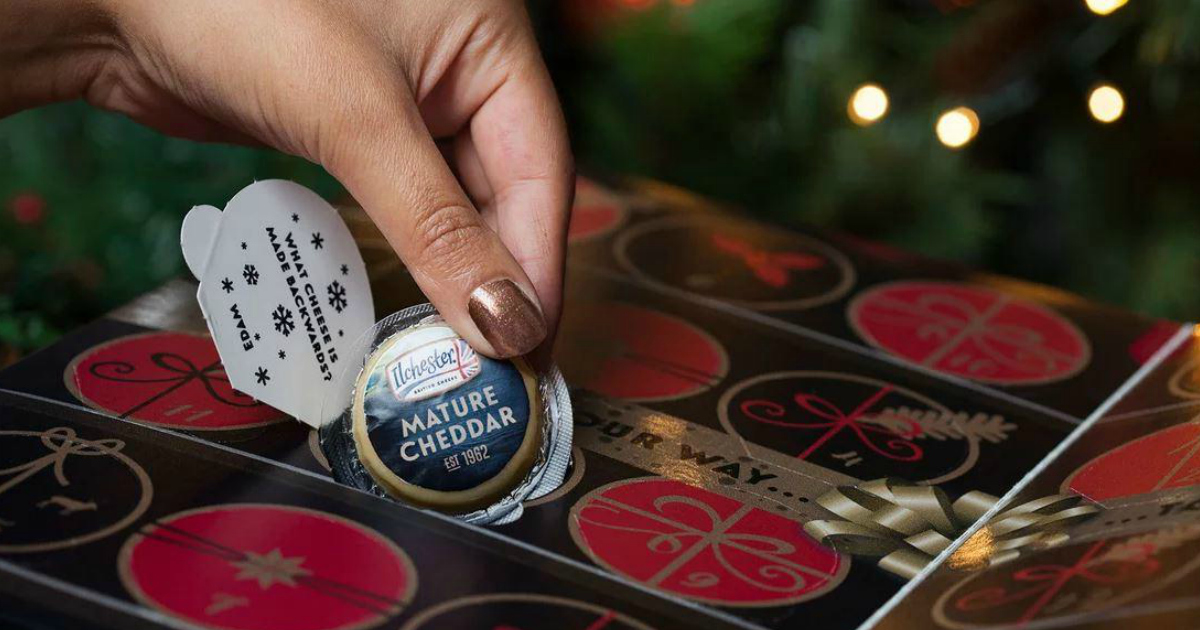 Get ready, cheeses lovers!
If you're looking for a keto-friendly way to count down the days until Christmas, what better way than this refrigerated Cheese Advent Calendar from Target?!
Starting in November 2018, more than 240 Target stores nationwide will sell this Ilchester Cheese Advent Calendar by So Wrong It's Nom. So, seriously–What's more fun for our keto friends and family (and us) than unwrapping a delicious new cheese every single day during the holidays!?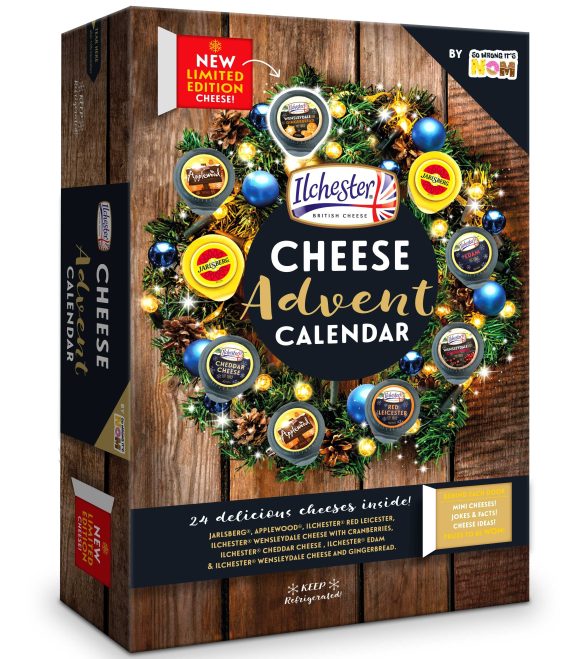 The calendar includes 24 individually wrapped cheeses, in seven different varieties. The box has a unique 'book style' packaging design, so one half can be torn off after the initial 12 days of Christmas to maximize fridge space. What a great idea!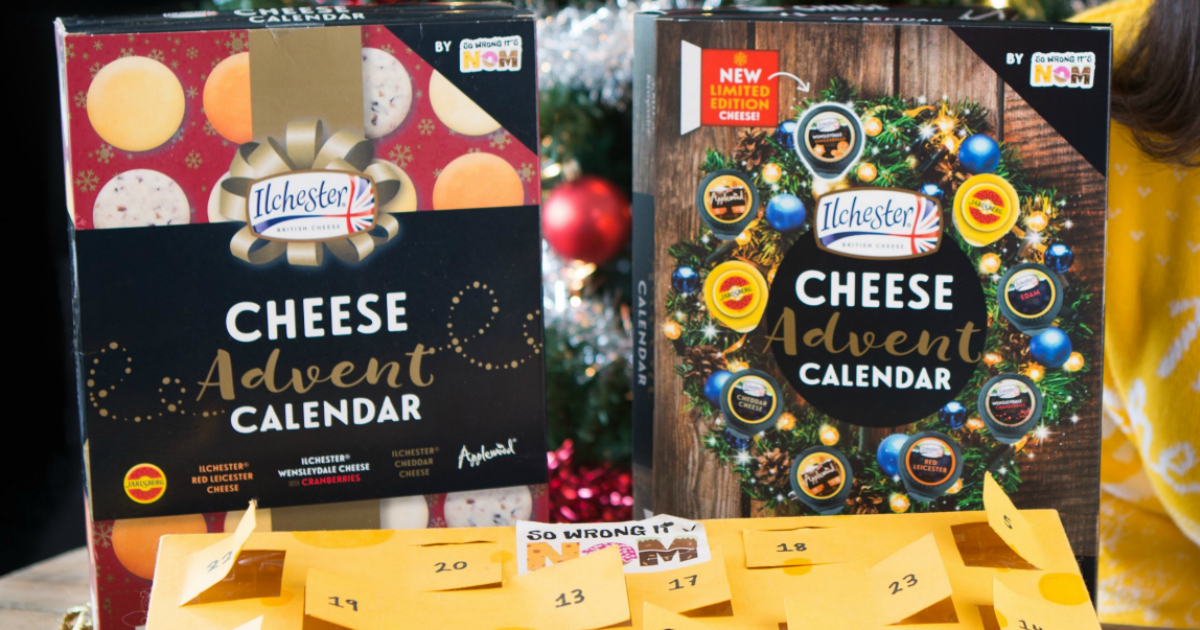 Some of the varieties of cheese you can look forward to include:
Jarlsberg – Famous around the world for its distinctive sweet and nutty taste. Smooth, distinctive and rounded, it has a hint of sweetness and a unique flavor.
Applewood – Made in the West Country from British cheddar, it's got a delicate smoky flavor and smooth texture. It's even finished with a dusting of paprika! Yum!
Ilchester Mature Cheddar – Take a bite and let the creaminess melt into your mouth with earthy tangy notes.
Ilchester Red Leicester Cheese – Smooth and Nutty! Add a splash of color to your cheese board with this traditional English cheese based on a classic Cheddar recipe.
Ilchester Wensleydale with Cranberries – Traditionally made with a smooth and creamy gold award winning Wensleydale. It is creamy and smooth and perfectly paired with juicy sweet festive cranberries.
Ilchester Edam – Dutch Edam selected by Ilchester, for its smooth and creamy flavor.
Limited Edition Ilchester Wensleydale with Gingerbread – Adding more magic to Christmas Eve, Wensleydale and Gingerbread has the delicious sweet flavor of Gingerbread biscuits.
---