Stay Energized w/ SuperFat Coffee + MCT Oil Nut Butter Packets (+ Exclusive Promo Code)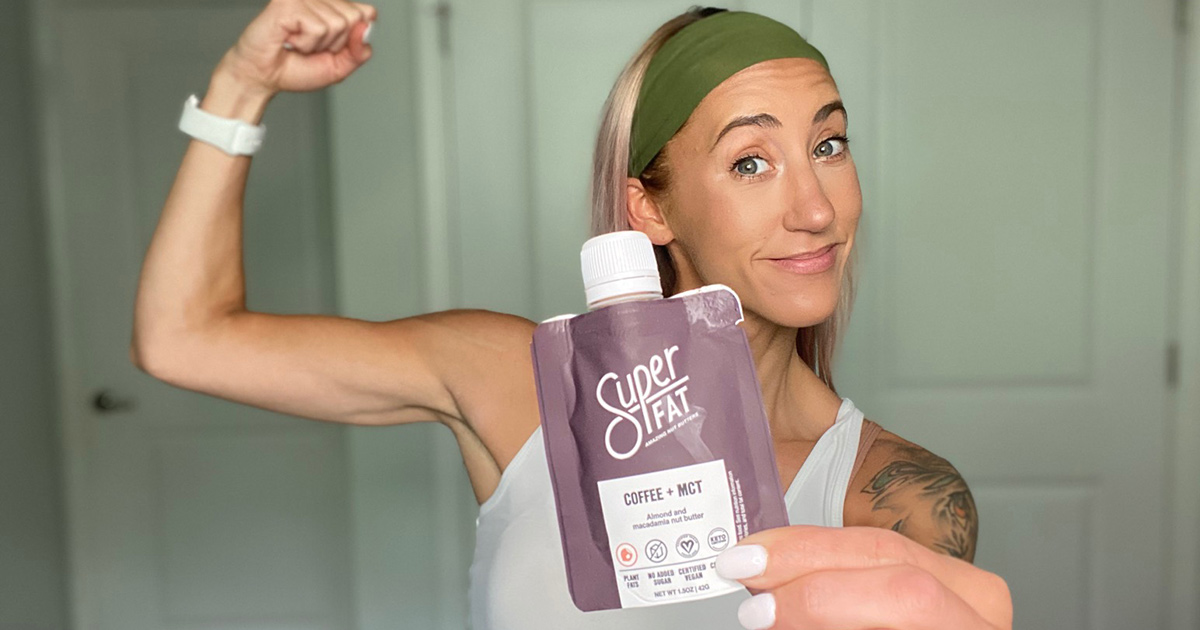 Fuel up with some tasty SuperFat Keto Nut Butter!
Not a breakfast person? Me either, but that doesn't mean you can't still get a healthy dose of fat and protein to boost your energy for the day.
SuperFat Coffee + MCT Oil Nut Butter packs a serious punch and taste pretty darn great, too. Whether you need a midday pick-me-up or want to increase your fat intake, these keto snacks will do the job!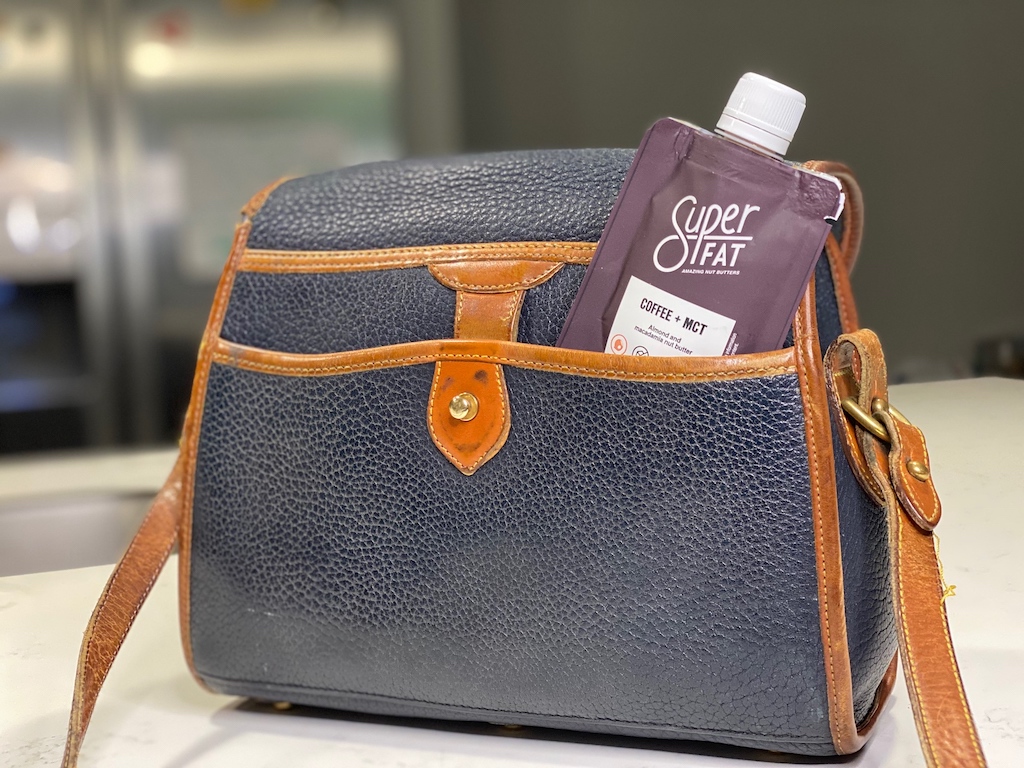 Who knew there could be so many beneficial ingredients in a 1.5 oz. pouch?! SuperFat's Nut Butter is full of all the good stuff you want to give your body, especially if you're following a ketogenic diet.
When nut butter pouches started trending, I thought they were a bit odd but I've actually come to love them! When you're on the go or don't have time to eat a full meal, these are a lifesaver that will keep you sustained for hours.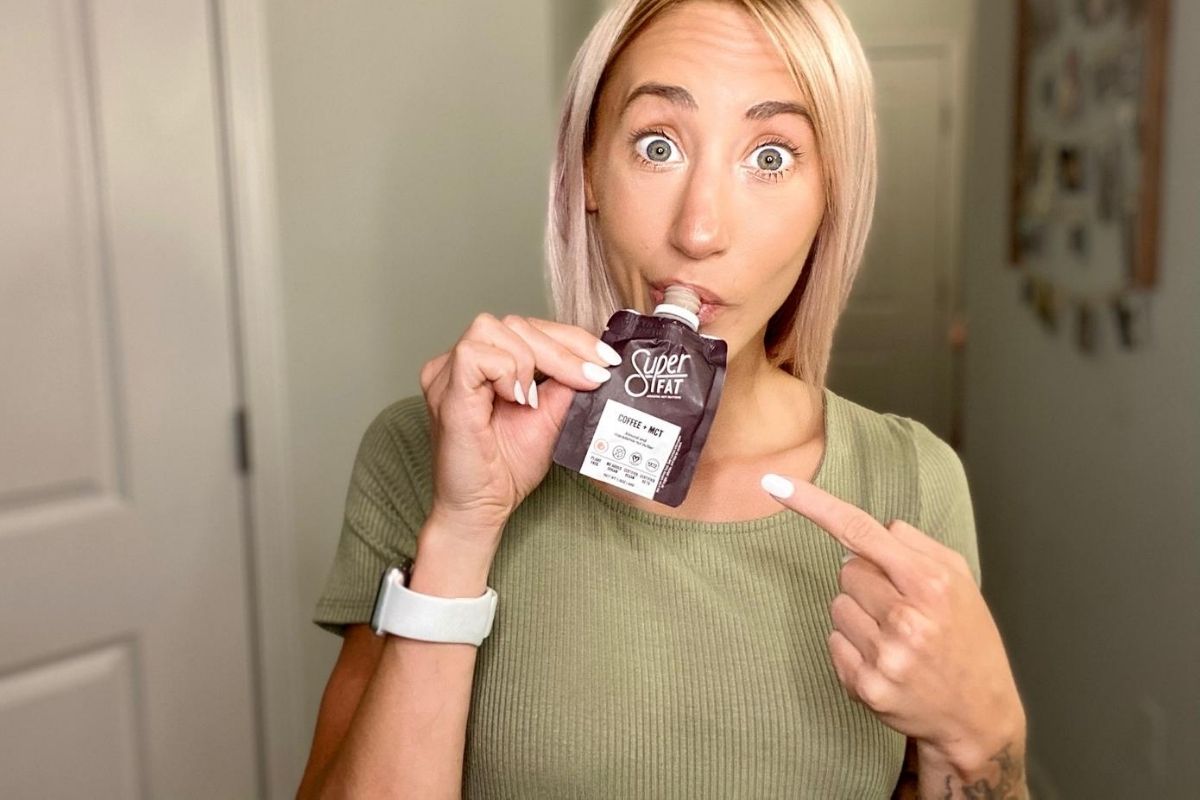 Coffee and nut butter are two of my favorite things, but I didn't expect them to taste so good together! The coffee flavor is very prominent, but the macadamia and almond butter balance out the bitterness perfectly.
---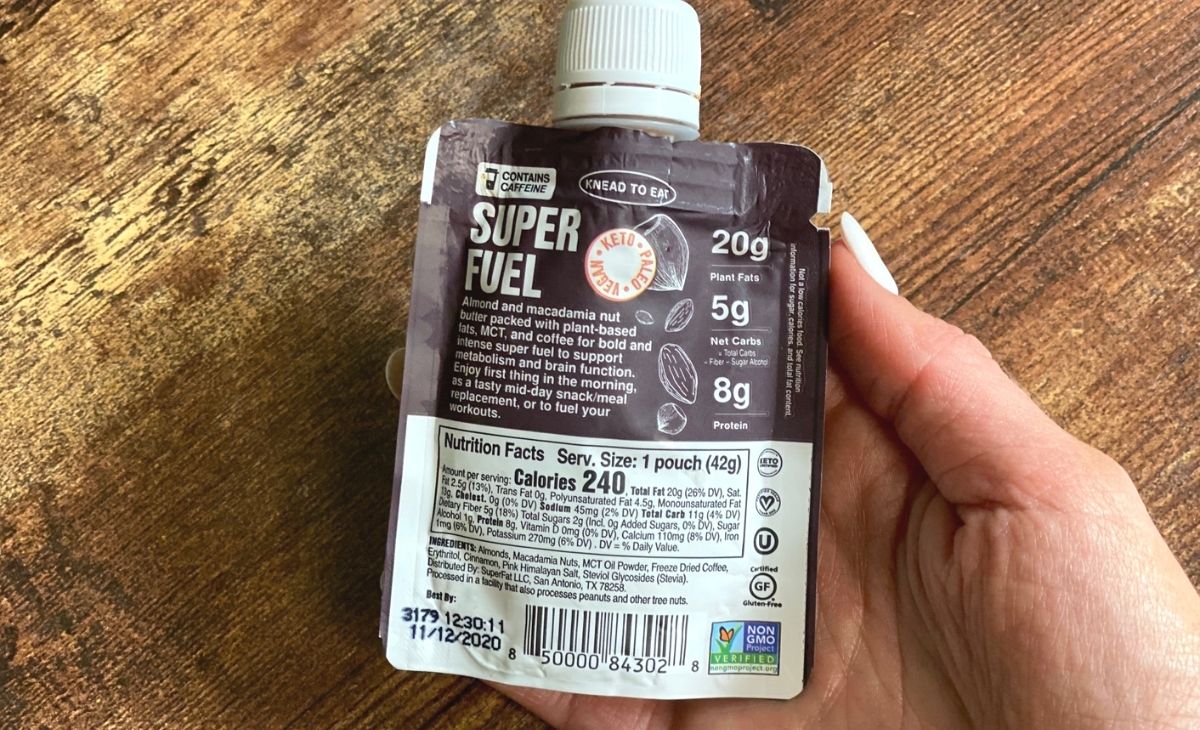 If you're not a fan of protein shakes or bars, this nut butter blend is a great pre- or post-workout substitute that will give you all the protein you need for muscle recovery and stamina.
It's also a lot easier on your stomach since the fats are plant-based and natural inflammatories that promote healthy gut bacteria.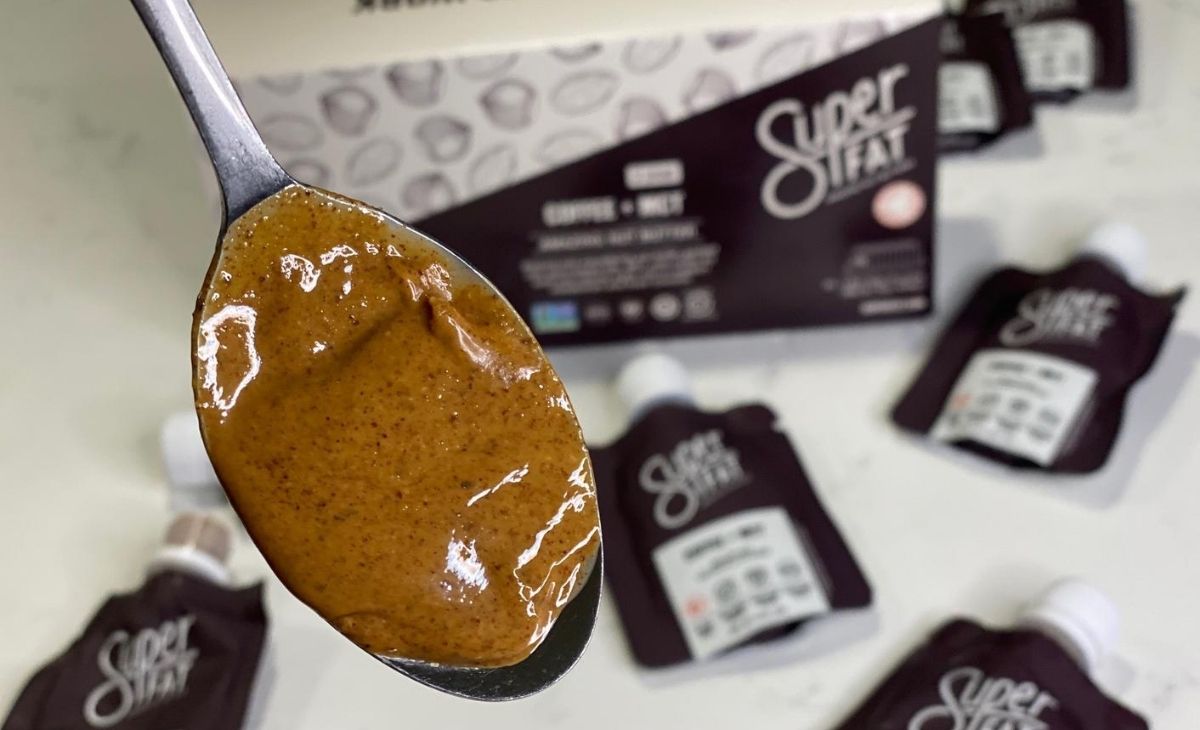 But wait, there are even more benefits!
I get a little jazzed up when I find a tasty low-carb snack, but the benefits you get from these nut butter pouches get me even more excited! The pure ingredients have been known to:
Improve cardiovascular health and liver function
Boost metabolism and mental clarity
Help reduce blood sugar levels
Promote bone and joint health
Who doesn't want all of those wonderful things for their body?!
---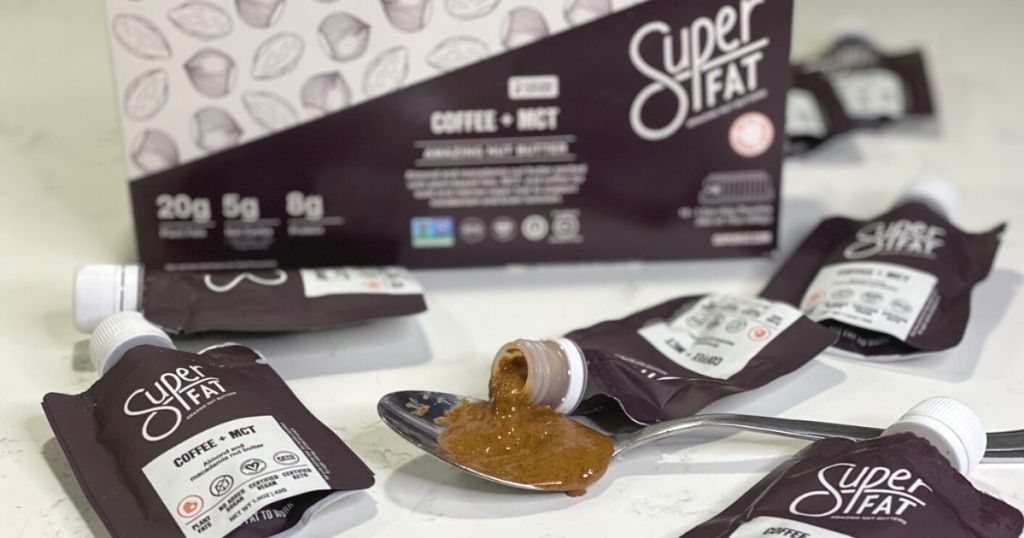 Better yet, you can score a deal on SuperFat products!
We've scored our Hip2Keto readers a deal on the delicious nut butters and other keto-friendly products from SuperFat! Use promo code HIP2KETO10 at checkout for 10% off your purchase! Plus, you can score free shipping on orders $50 or more. 🙌
Check out this deal:
---
Check out the other SuperFat Nut Butter Flavors as well!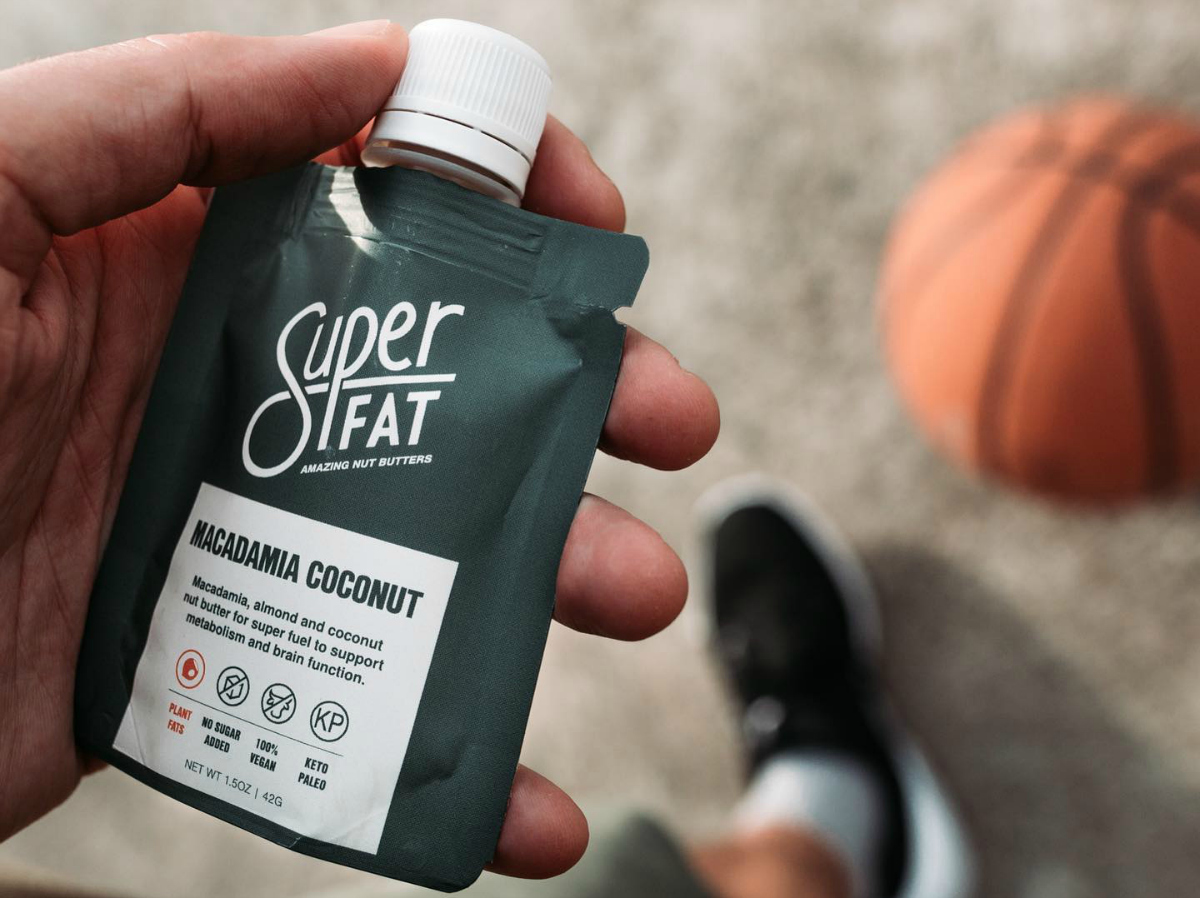 ---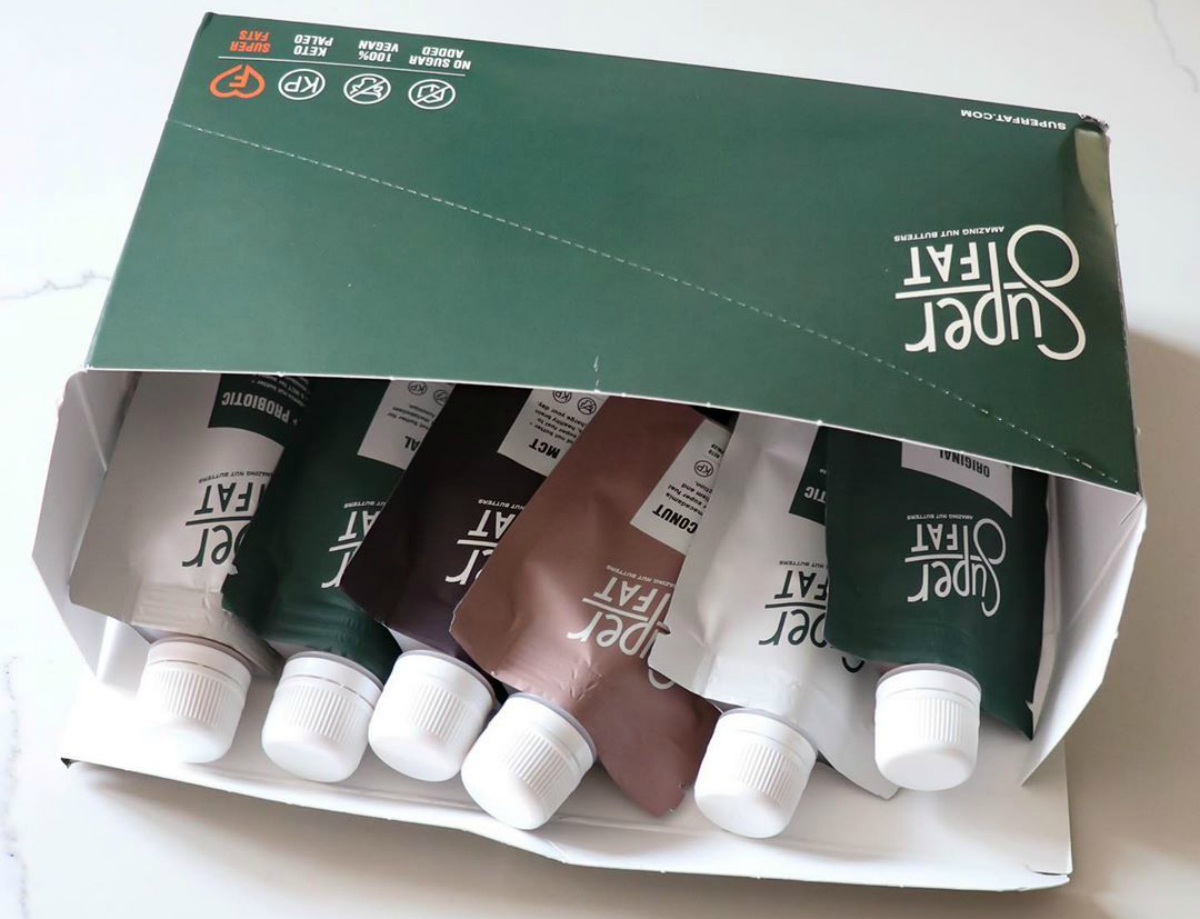 ---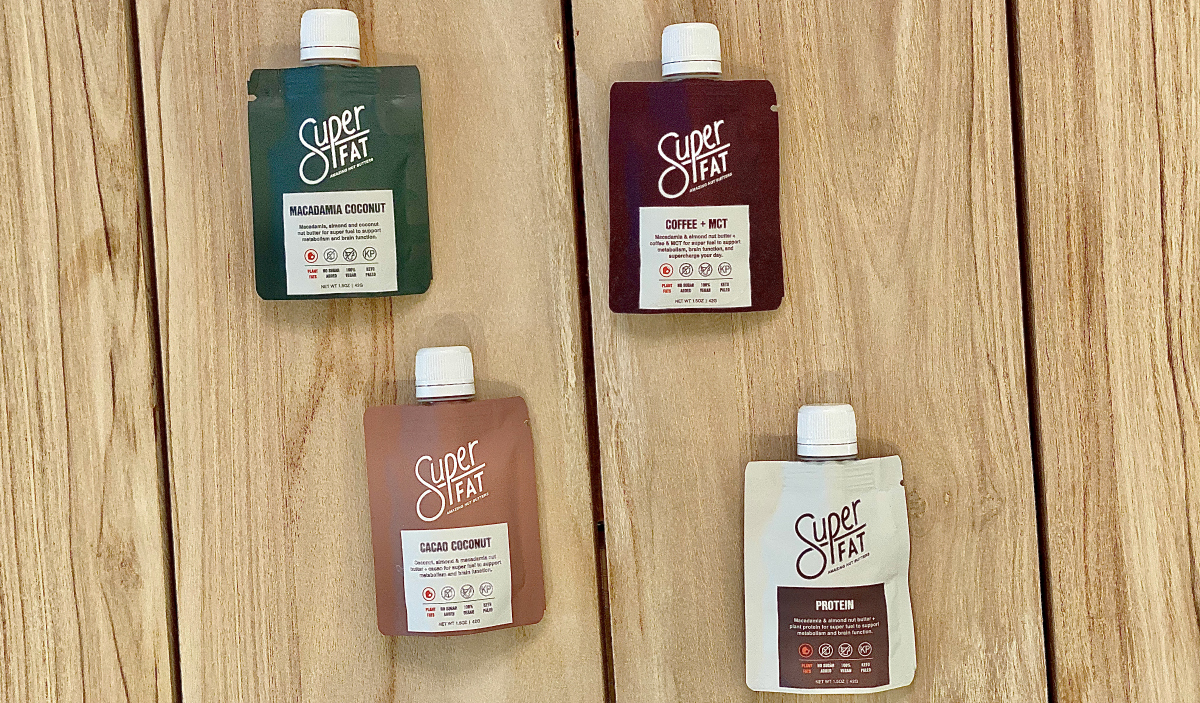 Here's what Hip2Keto sidekick Erica had to say about these SuperFat Nut Butters:
"I'm in love with these portable nut butters! They're such an easy way to get a nice boost of energy and hold me over until dinner—great healthy snack idea. Not to mention, they are all very YUMMY! So convenient too since you can literally just toss in your purse, lunch bag, etc!" -Erica
---
They even offer a 100% satisfaction guarantee!
SuperFat is so sure you will love their products, but if you don't for ANY reason, just let them know and they will refund your entire purchase price. This is limited to one refund per customer.
---
Check out the SuperFat's keto cookies for more delicious low carb snacks!