This Simple 3-Ingredient Chicken Pizza Crust is the Best

Need a legitimately low-carb, simple pizza crust that tastes delicious?!
There's no need to miss out on pizza night. Pizza crust made from shredded, cooked chicken is the best! This is a brilliant low carb, grain-free pizza hack I've been wanting to try for a while, and am so glad that I finally did! And for only one carb per slice? Yes, thanks!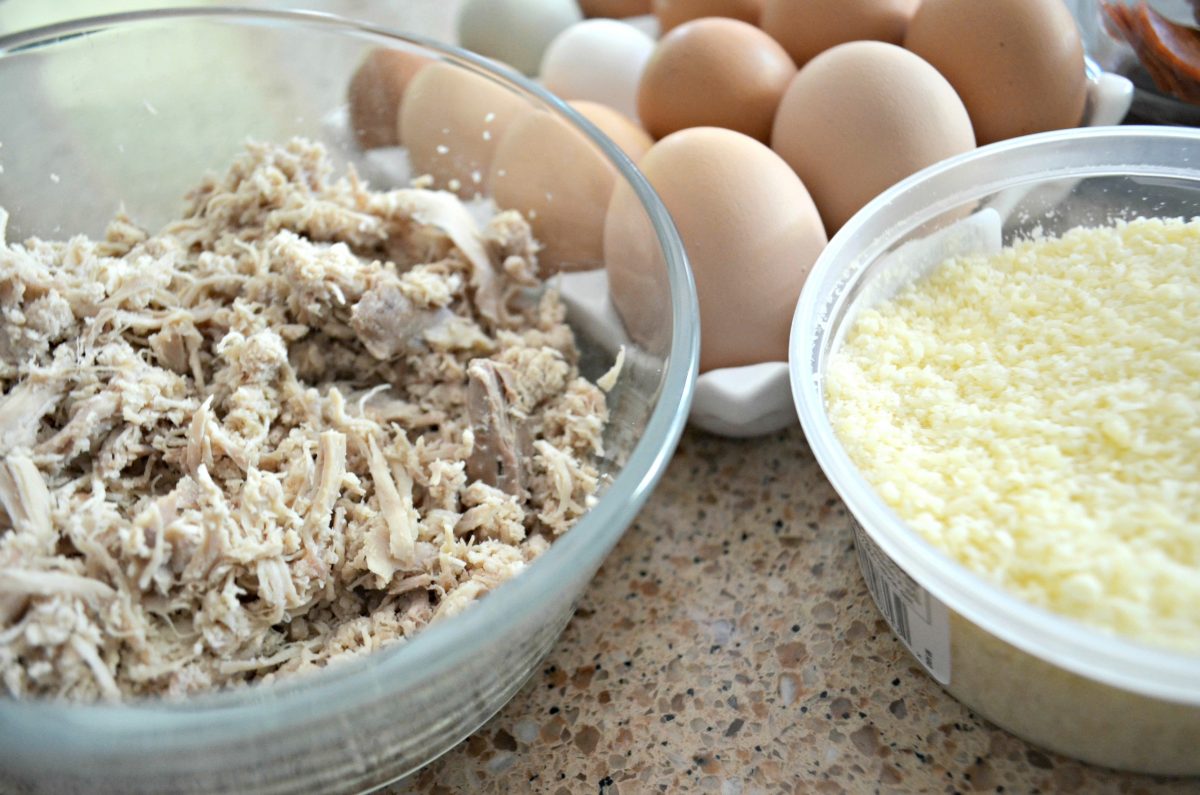 This pizza crust has HOW many ingredients?
Just three: shredded, cooked chicken breasts, eggs, and Parmesan cheese! It doesn't get easier than that, folks!
I prepped this meal by first boiling some chicken on the stovetop. Then I shredded it in my Vitamix blender. This recipe is also perfect for leftover rotisserie chicken you may have in the fridge. In a pinch, you could even use a can of chicken from your pantry!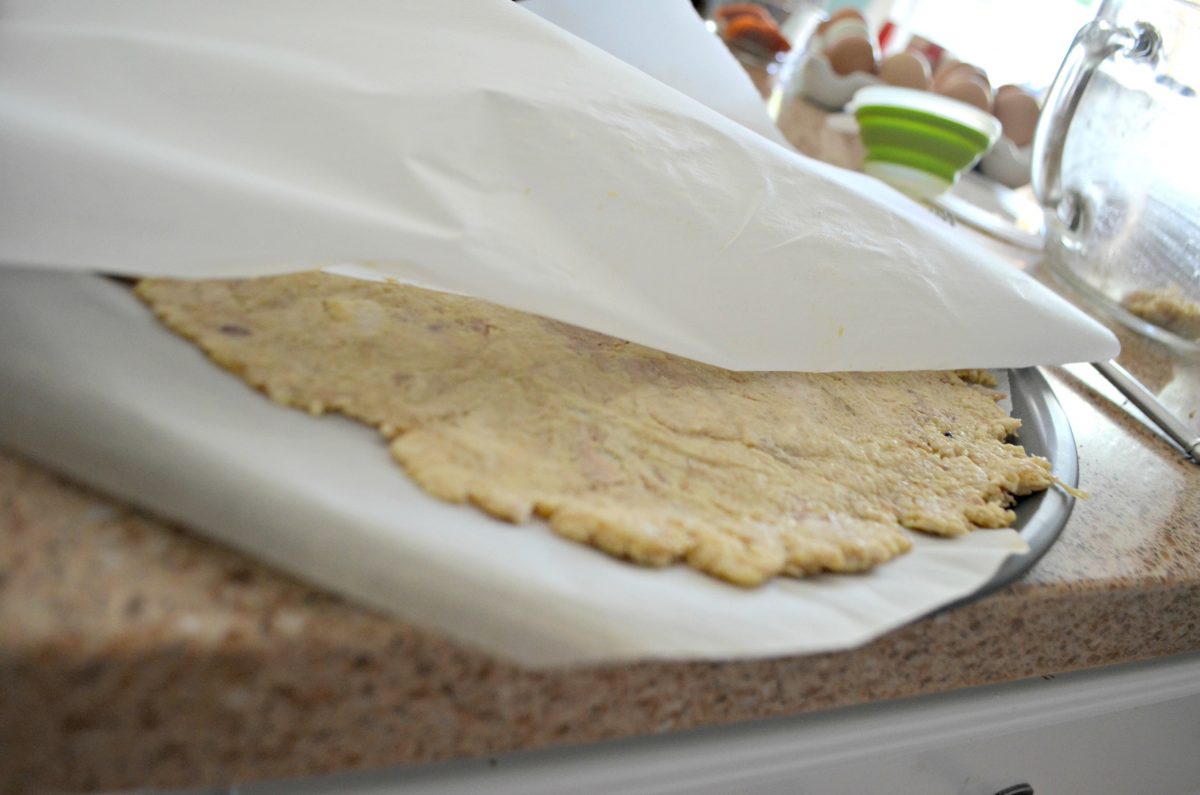 Easy & convenient preparation
All you have to do is spread your mixture out on a silicone mat or parchment-covered baking sheet and bake in the oven. I actually baked my chicken breast pizza crust on a 12-inch pizza pan covered with parchment paper. Once the crust is browned, top with your favorite keto-friendly pizza toppings, return the crust to the oven to melt, and you're all set for a delicious, keto-friendly meal!
---
Print
The Best Shredded Chicken Pizza Crust
You won't believe this crust is made out of shredded chicken!
Ingredients
1 1/4 cup chicken, cooked and shredded
1 egg, large
2 tablespoons Parmesan cheese, grated
Directions
1
Preheat oven to 350 degrees.
2
Spread chicken out on a parchment paper-lined baking sheet or pizza pan. Bake the chicken for about 8 minutes to dry the chicken slightly.
3
Remove from the oven and mix the chicken in a bowl with egg and cheese. Season as desired. I used salt, pepper, and a little garlic powder.
4
Spread the chicken mixture back on the pizza pan. This time, place the second sheet of non-stick parchment paper over the chicken and roll into a thin crust, using a rolling pin.
5
Bake at 400 degrees for about 10 minutes until golden brown.
6
Place back into the oven with desired toppings and bake for another 10 minutes until the toppings are melted. Enjoy!
Nutritional Information
Yield: 1 pizza, Serving Size: 1 serving
Amount Per Serving: Calories: 238, Total Carbohydrates: 1g, Net Carbohydrates: 1g, Total Fat: 14g, Protein: 26g
---
The result is a thin crust you can actually pick up and hold.
I can't state that enough. You know how hard it is to find a low carb pizza crust that doesn't flop in your hands.
This recipe is very tasty, and I like how crispy the crust gets. It's also a versatile idea because you can season this crust as desired and top it with lots of different variations. We topped our pizza with mozzarella cheese, pepperoni, and fresh basil, but a fresh pesto sauce would be very delicious on this crust, too! YUM!
---